Some Great Places to Explore Around Tokyo
There's lots to love about Tokyo including its vibrant culture, nightlife and atmospheric alleyways full of nook and cranny style eating establishments. However, you need the occasional getaway whether you're staying here for a few days or at regular intervals if you happen to live in Tokyo. The challenge becomes after getting your fill, where are the best destinations to savour regional delicacies and enjoy some local sightseeing. If your time and budget doesn't allow for extended travel to other parts of the country, then you're in luck as there are loads of excellent days trips not too far from the capital.
Of the gazillions of options on offer, I have narrowed it down to 20 spots spread across the seven prefectures that surround the Tokyo Metropolis. And for what it's worth, I have personally visited each place and can vouch for them being well worth a look-see. Some are tried-and-true others a little off the traditional tourist haunt but sure to spark your interest. All barring one locale are within 3 hours travel of central Tokyo.
If you're looking for something less conventional try these lesser known places to visit near Tokyo or for totally offbeat these dark tourism destinations might be more to your liking. Unless otherwise stated all prices are for one travel using local trains and bus services.
.
Kanagawa Prefecture
1. Hakone
100 mins from Shinjuku Station to Hakone-Yumoto Station 1 transfer 1190 yen
.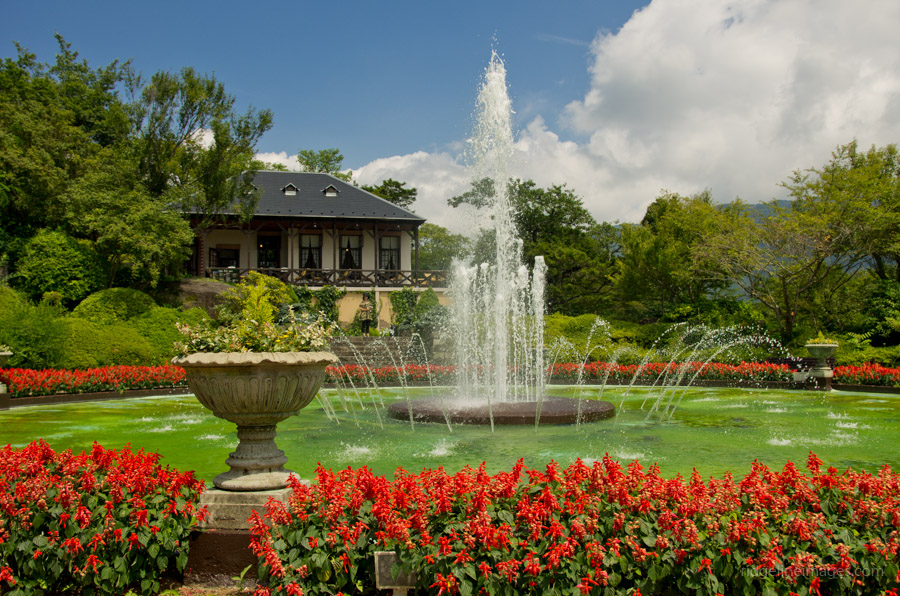 Lying at the foot of Mt. Fuji less than 100 klicks from Tokyo finds Hakone one of Japan's most popular tourist destinations. Famous for its onsen hot spring resorts, Hakone has been attracting travellers since the Edo period. Milder temperatures in the summer combined with dazzling autumn colours makes it a year-round drawcard. Hakone has several art museums, including the Hakone Open-Air Museum and Pola Museum of Art, traditional teahouses and western style gardens. A good way to navigate the hilly terrain is by the Hakone Ropeway which zips you up to the pirate ship ladened Lake Ashinoko via the volcanic bubbling pools at Owakudani to indulge in some freshly boiled black eggs.
2. Yokohama
30 mins from Shinjuku Station to Yokohama Station 1 transfer 550 yen
.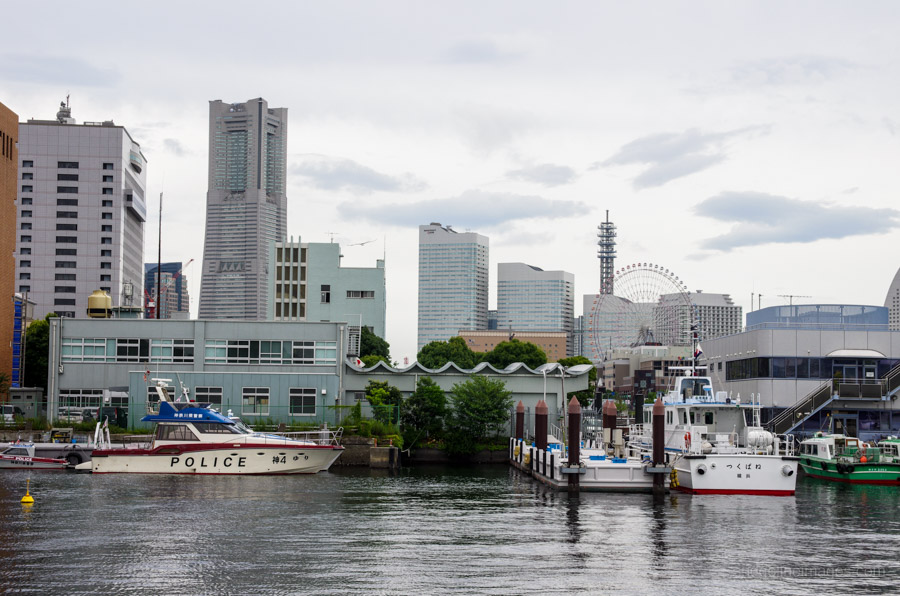 Just south of Tokyo finds the bustling and effervescent City of Yohohama. The once small fishing village grew rapidly after Commodore Matthew Perry arrived with his fleet of "Black Ships" in 1853. These days the city is both popular with expats and tourists looking for a slightly foreign flavour. Well worth a visit is Yokohama Chinatown the largest of its type in Asia with a huge variety of regional Chinese foods on offer. Minato Mirai 21 or "harbour of the future" is located alongside the water's edge where you can find Cosmo World amusement park, Osanbashi Pier, Red Brick Warehouse, Manyo Club day-spa and The Landmark Tower with an observation deck on the 69th floor with views back towards Mt. Fuji.
3. The Sagamiko Illumination Forest
70 mins from Shinjuku Station to Sagamiko Station direct 1170 yen
.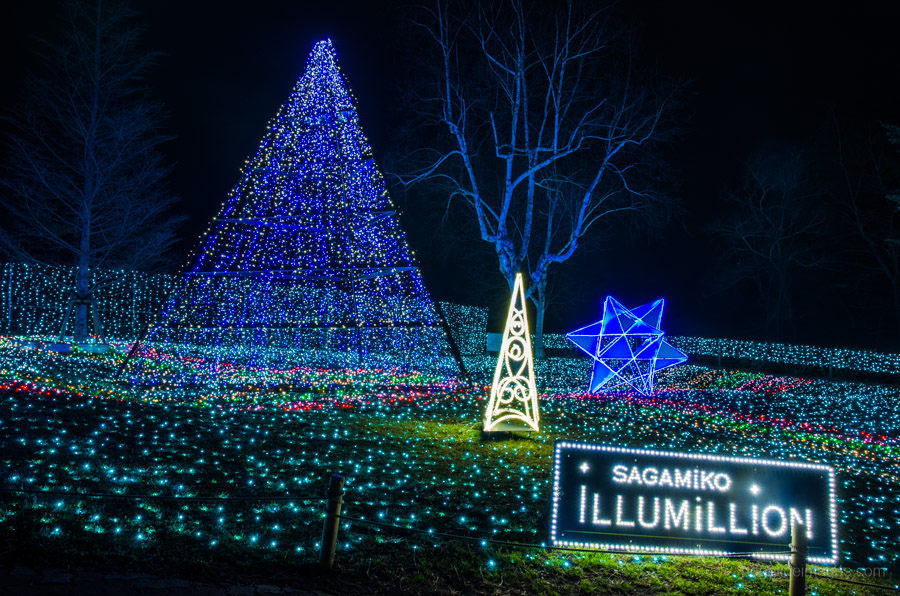 Tokyoites are partial to their winter illuminations with thousands flocking to Omotesando, Marunouchi and the Tokyo Dome to admire champagne hued LEDs. The largest illumination in the Kanto area however is just outside the city limits in the auspicious named Sagamiko Resort Pleasure Forest beside Lake Sagamiko. The Sagamiko Illumillion boasts some 6 million decorative LED lights. The largest attraction in the park is the Palace of Light an animated light and water show synchronised to classical music. It's a nice date spot and for families there are plenty of amusement park rides including a Ferris wheel to enjoy the glittering forest scenery. Open November 3rd – April 7th, 2019 – Friday, Saturday, Sunday and public holidays 16:00 until 21:30.
Yamanashi Prefecture
4. Mount Fuji
2 hrs 15 mins from Tokyo Station to Gotemba Station 1-2 transfers 1940 yen
.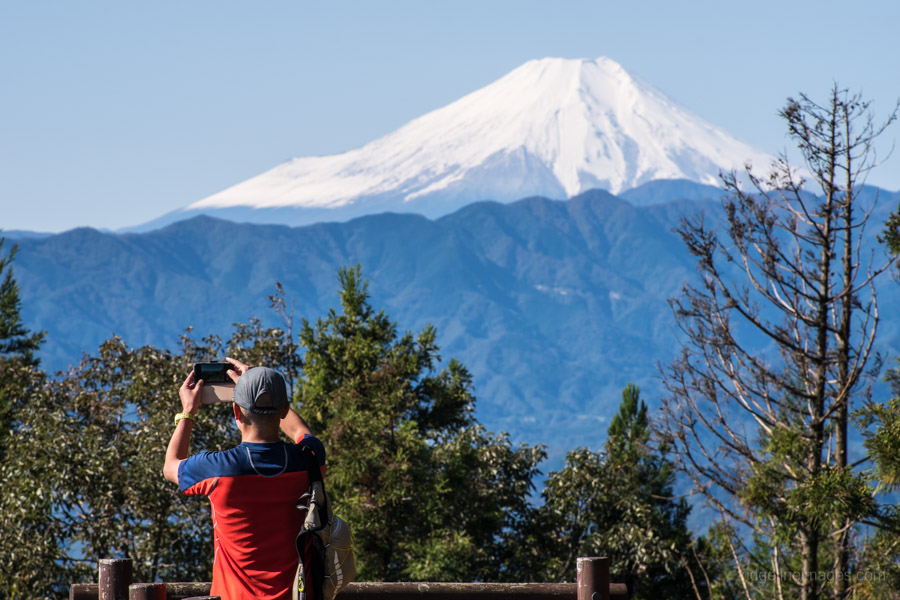 Mount Fuji is possibly Japan's most well-known symbol and for good reason. At 3776 metres it's almost 600 metres taller than Japan's second highest mountain Mt. Kita-dake. It's been depicted by ukiyo-e artist Hokusai, is one of Japan's "Three Holy Mountains" and has fascinated sightseers and climbers for centuries. The official Mt Fuji climbing season is relatively short (from 1 July to 10 September 2018) and climbing from October to May is strongly discouraged. Most visitors to Mt. Fuji begin their journey at the "fifth station" with typical climbing times of 5 to 7 hours to the summit via the Yoshida Trail. If you wish to enjoy Fuji san in a more laidback setting, then head to the Fuji Five Lake town of Kawaguchiko or even better the Arakura Sengen Shrine one the most iconic spots to capture the big fella.
5. Kawaguchiko
2 hrs 30 mins from Shinjuku Station to Kawaguchiko Station 2 transfers 2460 yen
.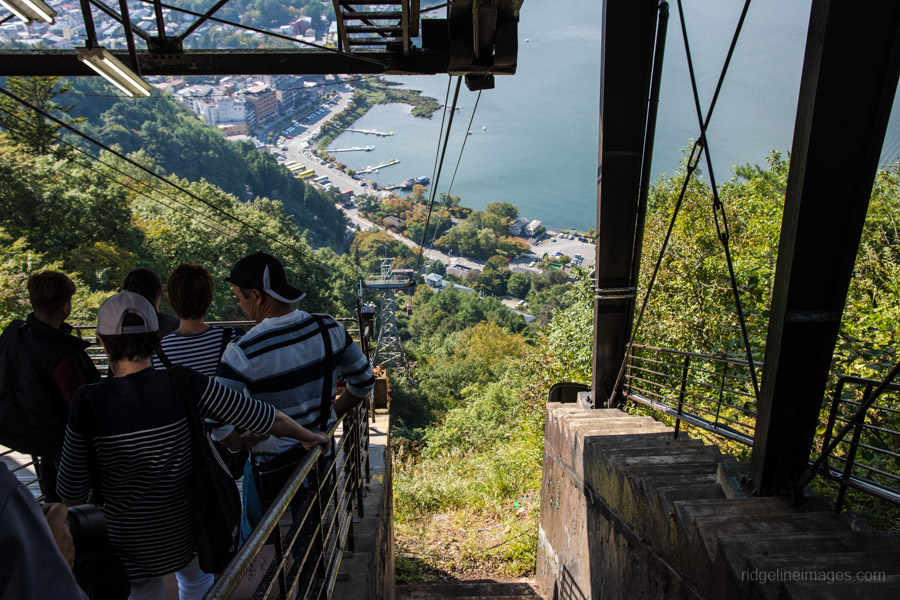 At last count Mt. Fuji can be seen from 19 prefectures across Japan but if you want to get up close, you'll struggle to find somewhere better than Lake Kawaguchi (Kawaguchiko). It is the most accessible of the Fuji Five Lakes with plenty of museums, hot springs and nature spots to hold your interest. Importantly it's only a stone's throw from the legendary Fuji-Q Highland, one of the best amusement parks in Japan. For one of those eye-catching views of Mt. Fuji it's worth nosey over to the Mt. Fuji Panoramic Ropeway (800 yen round-trip) which bundles you up to the popular Mt. Tenjo observation platform. From here if you're up for a challenge you can hike across to Mt. Mitsutoge with plenty of epic views along the way.
6. Enzan
2 hrs 20 mins from Shinjuku Station to Enzan Station 1-2 transfers 1500 yen
.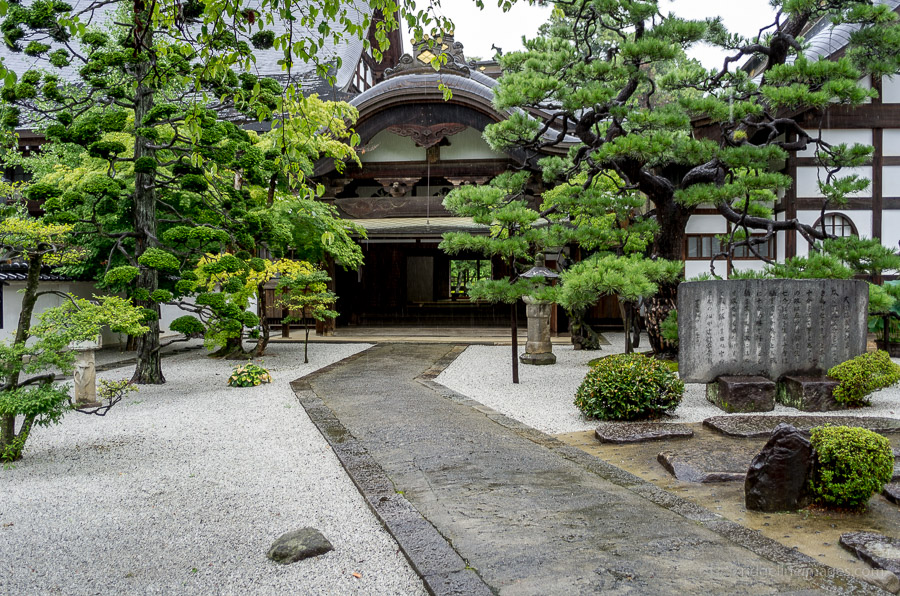 If you're looking for some authentic character often absent from Japanese rural cities, Enzan is well worth checking out or spending a night after visiting the nearby Nishizawa Gorge. Nestled in the mountain foothills surrounding Koshu City, a wine and grape growing area, Enzan has several historic attractions including the beautiful Erinji Temple. Within the temple grounds is the grave of Takeda Shingen a pre-eminent daimyo (feudal lord) and military leader. In the summer the area is famous for cherries, grapes and blueberries where for a set fee you can pick and eat as much as you like.
7. Nishizawa Gorge
3 hrs 15 mins from Shinjuku Station to Enzan Station 1-2 transfers 2530 yen
.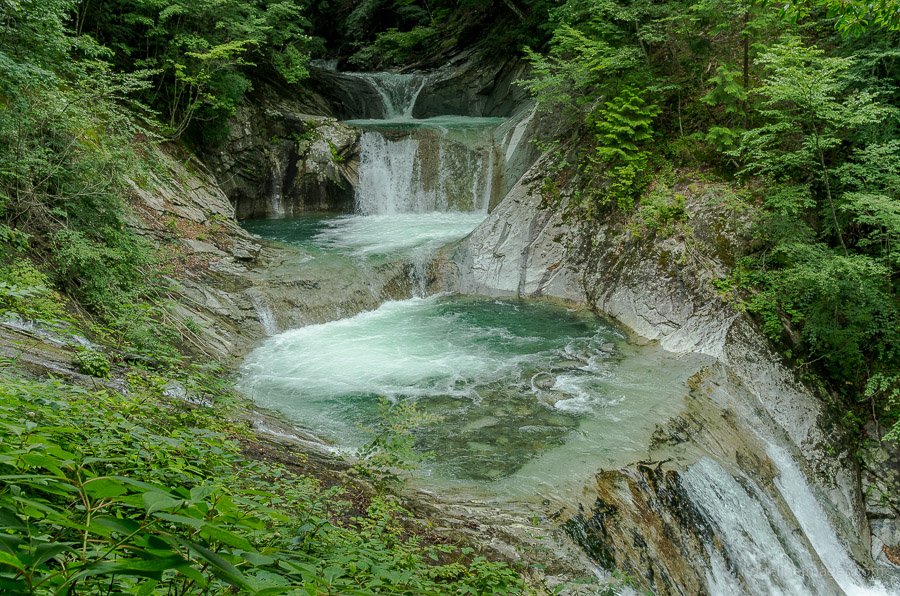 Without a doubt the Nishizawa Gorge, is one of the most beautiful and serene places to visit in the Kanto region. While it's doable as a day trip at a little over 3 hours travel each way, a better idea is to stay over in either Enzan or Kofu. The gorge comes into its own during the fall foliage though is wonderful also to visit in the spring and summer. A 10-kilometre hiking trail leads up the picturesque Nishizawa Valley past several waterfalls including the famed Nanatsugama Godan no Taki a five-tiered waterfall and one of the 100 Waterfalls of Japan. A full circuit of the gorge takes 3-4 hours and appropriate footwear is required. The second half of the hike has a gentle gradient and follows an old narrow-gauge railway originally used to transport timber.
Tokyo
8. Tama Lake
40 mins from Seibu-Shinjuku Station to Seibu-Yuenchi Station 1 transfer 370 yen
.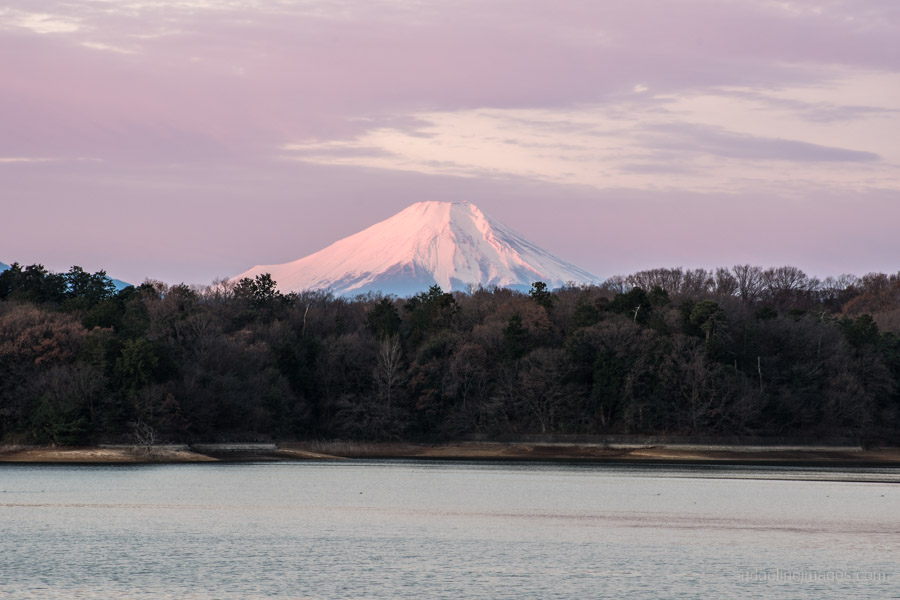 For a quick day trip out of Tokyo look no further than Tama Lake in the commuter city of Higashiyamato. Tama Lake and its adjacent neighbour Sayama Lake supply drinking water to the capital. The natural environs surrounding the lakes are composed of mixed-species woodlands making it one the largest forested belts near central Tokyo. The Sayama Park which sits below Tama Lake (Murayama Reservoir) is only a 3-minute walk from Seibu-Yuenchi Station. The numerous Japanese maples, flower beds and cherry blossoms make it an ideal spot to have a picnic or just spend a little quite time. The lake itself is surrounded by a 11 km bicycle path which passes several small temples, shrines and not unsurprisingly the odd love hotel.
9. Showa Memorial Park
40 mins from Shinjuku Station to Nishi Tachikawa Station direct 470 yen
.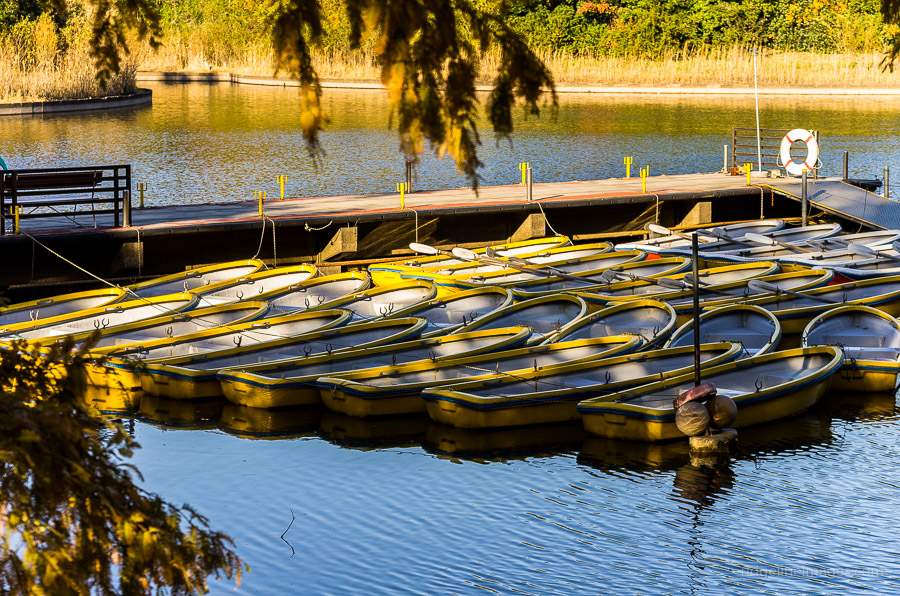 Tokyo also has several decent sized parks to kick back, pull out the picnic rug and while away a lazy afternoon. One of the best known is the 165-hectare Showa Memorial Park in Tachikawa City around 40-minutes from Shinjuku Station. Along with formally laid out gardens there are large expanses of open lawns and cycling trails which makes hiring a bicycle or tandem a fitting way to get around. Highlights include a bonsai museum, Japanese garden, replica farmhouse and large children's play area. Showa Park is also a popular place for cherry blossom and autumn colour viewing along its ginkgo tree-lined boulevards. The admission fee is 450 yen and there are five admission free days each year.
10. Mount Takao
45 mins from Shinjuku Station to Takaosanguchi Station direct 390 yen
.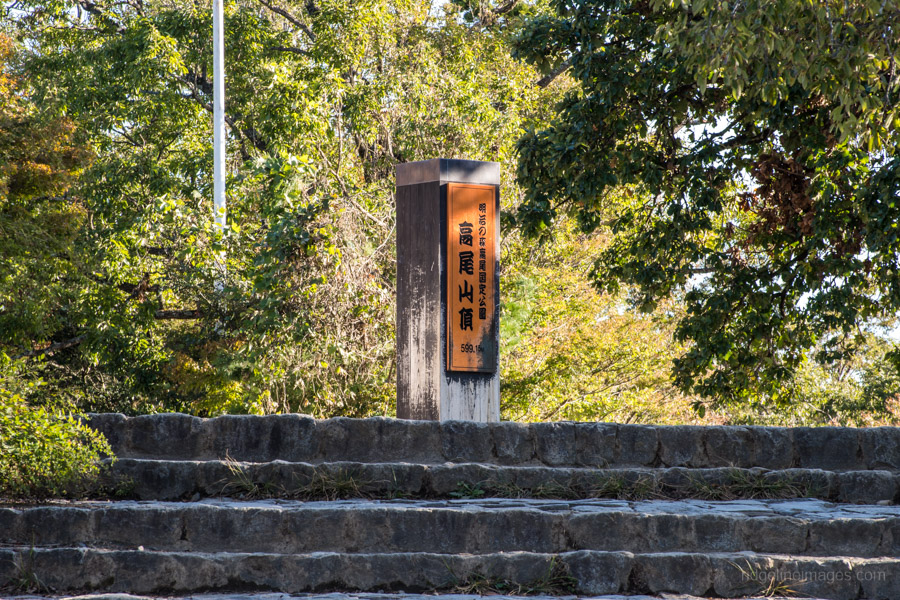 Mount Takao or more colloquially Takaosan is a favourite year-round retreat for Tokyoites. As the crow flies it's only 40 km from downtown Tokyo making it enormously popular for folk wishing to get their nature fix. It's probably best to give the place a wide berth on long weekends or during the autumn colours or start mega early. The nice thing about Takaosan is it caters to just about everyone. If you want to take it more leisurely jump on a cable car or chair lift otherwise take your pick from seven trails which weave their way up the to summit. For those looking to stretch out the legs a bit more consider this classic Tokyo hike which traverses across to Mt. Jinba.
11. Hinohara Tokyo Citizens' Forest
2 hrs from Shinjuku Station to Musashi Itsukaichi Station 1-2 transfers 1700 yen
.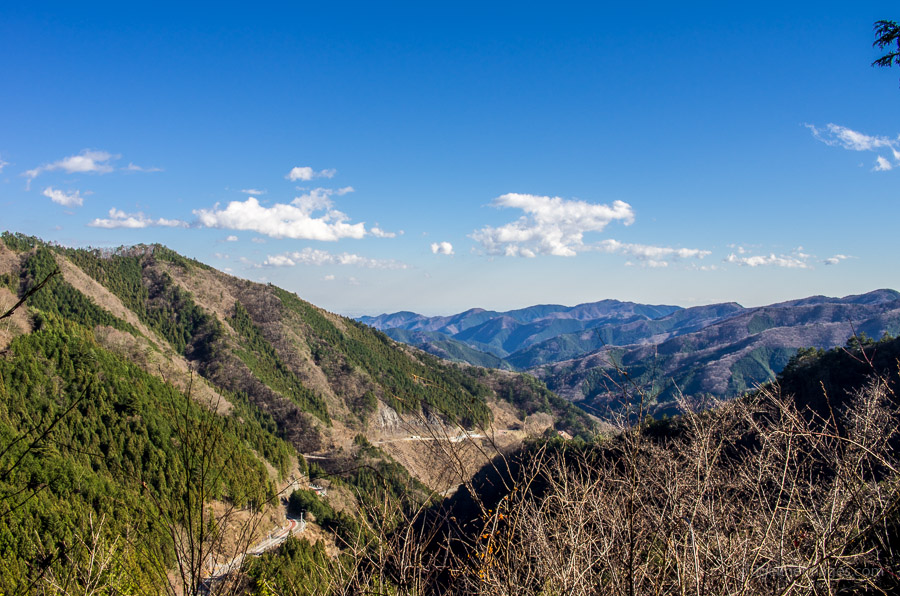 A wonderful place to get back to nature in Tokyo is the Hinohara Tokyo Citizens' Forest on the outskirts of the city. It may take some work getting there but you'll be rewarded for your efforts. The forest offers hiking trails geared towards families with young children, seniors and as well as more experienced adventure-seekers. The leisurely hiking path from the Hinohara Tomin no Mori visitor's centre to the Otaki Waterfall has even been designated one of Japan's Forest Therapy Roads aimed at helping people reconnect with nature. With a bit more time it's possible to hike up Mt. Mito which offers both prodigious views of Mt. Fuji and is the only place in Tokyo where you can see virgin beech forests.
12. Okutama
100 mins from Shinjuku Station to Okutama Station 1-2 transfers 1080 yen
.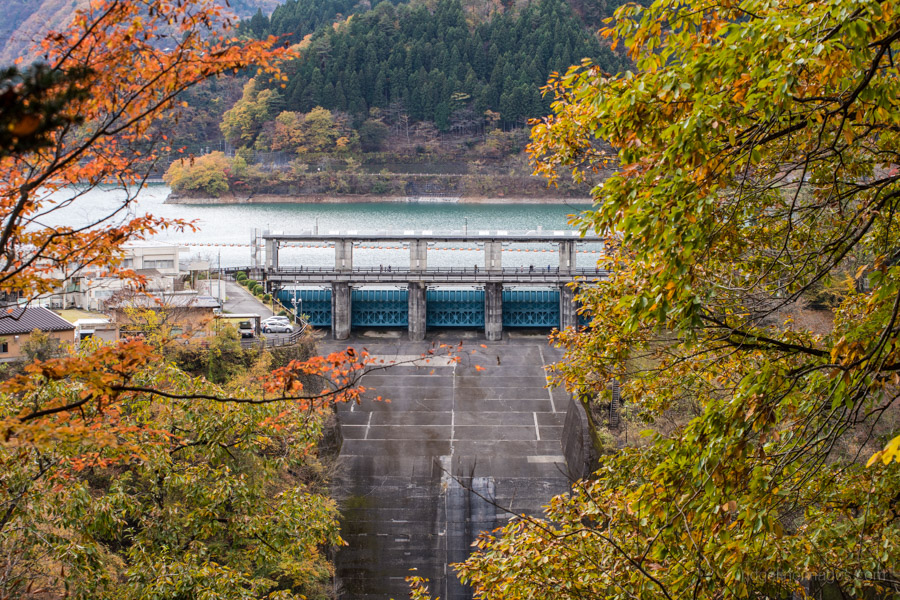 Another spot for nature starved Tokyoites is the mountainous township of Okutama in the far west of the city. The area has loads of day hikes and overnight hiking options including Mt. Kumotori, Tokyo's highest peak at 2017 metres. A gentle 10 km hiking trail called the "Okutama Mukashi Michi" is a terrific family friendly hike through old villages and historical points from Okutama Station to Lake Okutama. For a spot of light spelunking head to the Nippara Limestone Cave which maintains a constant temperature of 11 degrees and in the summer, there are plenty of waterfalls to explore and cool off.
Saitama Prefecture
13. Chichibu
110 mins from Ikebukuro Station to Seibu-Chichibu Station 1 transfer 780 yen
.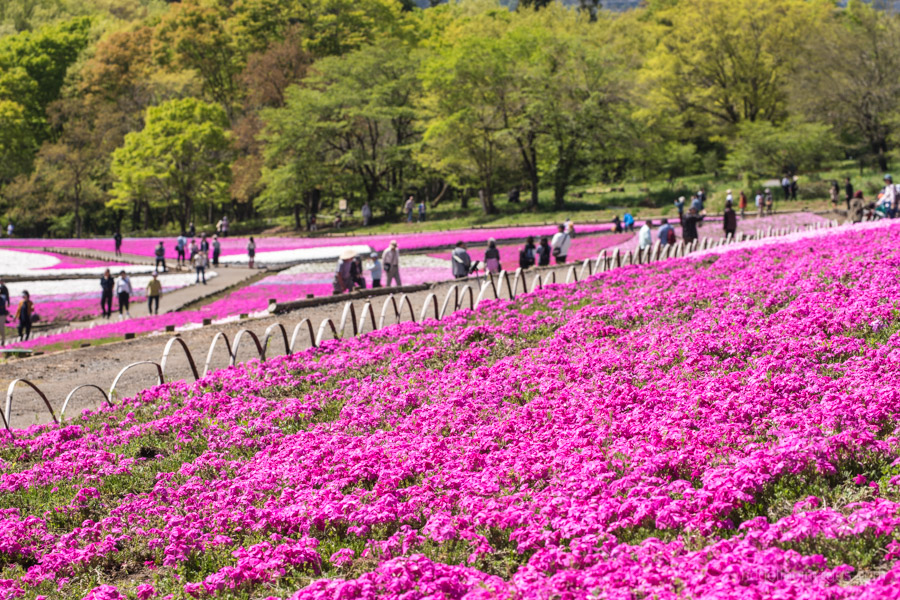 Chichibu is Saitama Prefecture's equivalent of Okutama in Tokyo i.e. jam-packed with nature and waiting to be explored. During the summer months revel in whitewater rafting at Nagatoro or enjoy a BBQ alongside the Arakawa River. The renowned shibazakura or moss phlox of Chichibu's Hitsujiyama Park delights visitors in April as they contrast with the chiselled facade of Mt. Buko in the backdrop. A little further afield finds the Mitsumine Shrine one of Japan's most beautiful mountain shrines. Finally, in winter be mesmerised with the Misotsuchi no Tsurara icicles, works of art created by Mother Nature. The 1000-year-old Chichibu Shrine in central Chichibu is also worth calling by to see its colourful carvings.
14. Nagatoro
2 hrs from Ikebukuro Station to Nagatoro Station 2 transfers 1360 yen
.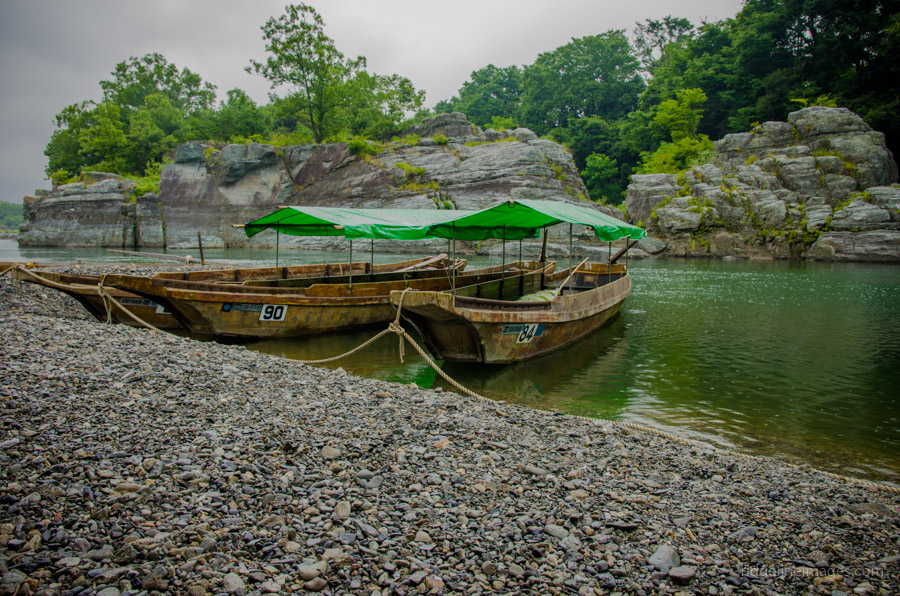 Nagatoro is a picturesque town in the mountains of western Saitama Prefecture and within easy reach of Tokyo. The township is famed for its river boating along the Arakawa River, known as Nagatoro Rhine Kudari where boatmen steer traditional longboats using a single wooden pole over the rapids. Whitewater rafting, canoeing and kayaking is also available. Nearby sites include Mt. Hodosan accessible by means of a ropeway (820 yen round-trip) with its azaleas in spring, autumn leaf colours and wintersweet in January. Train enthusiasts can ride the only steam locomotive in Greater Tokyo Area the SL Paleo Express that runs on weekends and public holidays between Kumagawa and Mitsumineguchi.
Gunma Prefecture
15. Minakami
3 hrs from Ueno Station to Minakami Station 1 transfer 3020 yen
.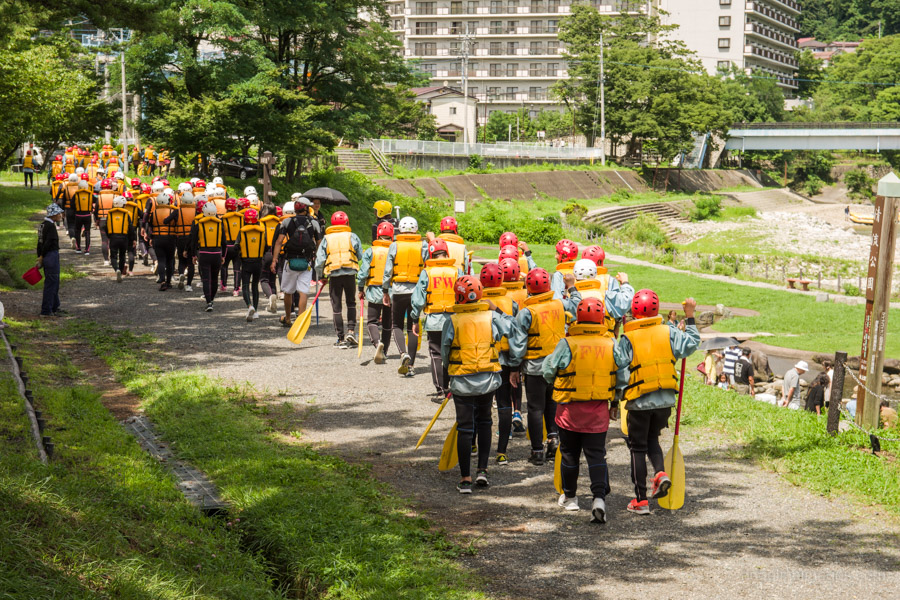 Minakami is a hot spring town and a mecca for extreme sport lovers making it the perfect spot to get your adrenaline fix. Adventure sports include whitewater rafting, canyoning, kayaking, mountain biking and a 42-metre bungee jump at 9000 yen a pop (first jump). Most of the local tour outfits have English speaking guides for the half day or full day activities. The mountains surrounding the Minakami are also great for hiking including Mt. Tanigawa on the border of Gunma and Niigata Prefectures. Come winter the area has some of the best powder snow in Japan with several ski resorts that operate from late December to the beginning of April.
16. Mount Akagi
3 hrs from Ueno Station to Maebashi Station 1 transfer 3490 yen
.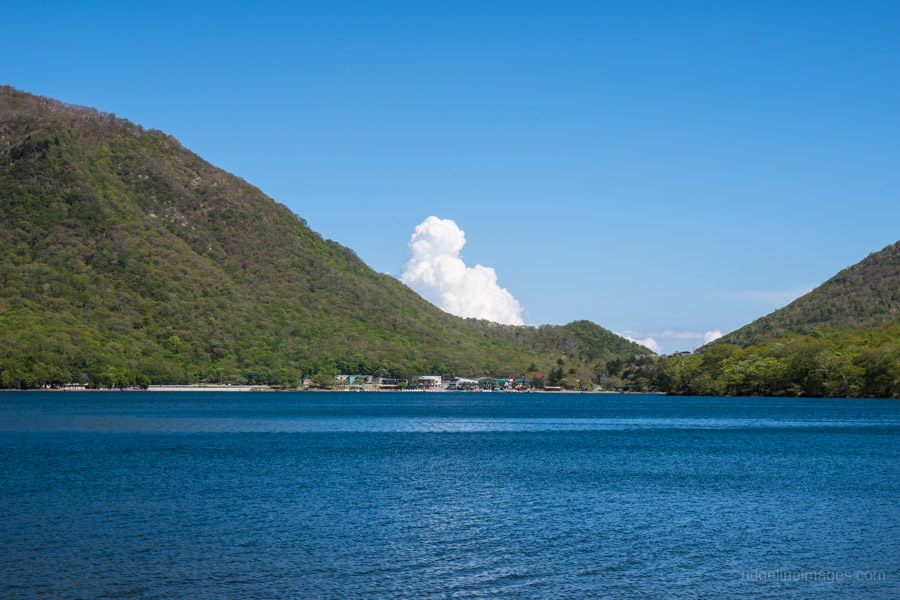 Mount Akagi also known as Akagiyama is both the symbol of Gunma Prefecture and one of the 100 Famous Japanese Mountains. There is a caldera on the top of the mountain, along with three crater lakes. It's popular with car-driving visitors on weekends and holidays who come to enjoy camping, boating and smelt fishing in winter. Alongside "Oonuma" the largest lake is the free Mt. Akagi Campground which works on a first-come, first-served basis. A walking path meanders around the lake and there is a climbing route to Mt Kurobi, the highest point of the mountain.
Tochigi Prefecture
17. Nikko
100 mins from Asakusa Station to Nikko Station 1 transfer 1360 yen
.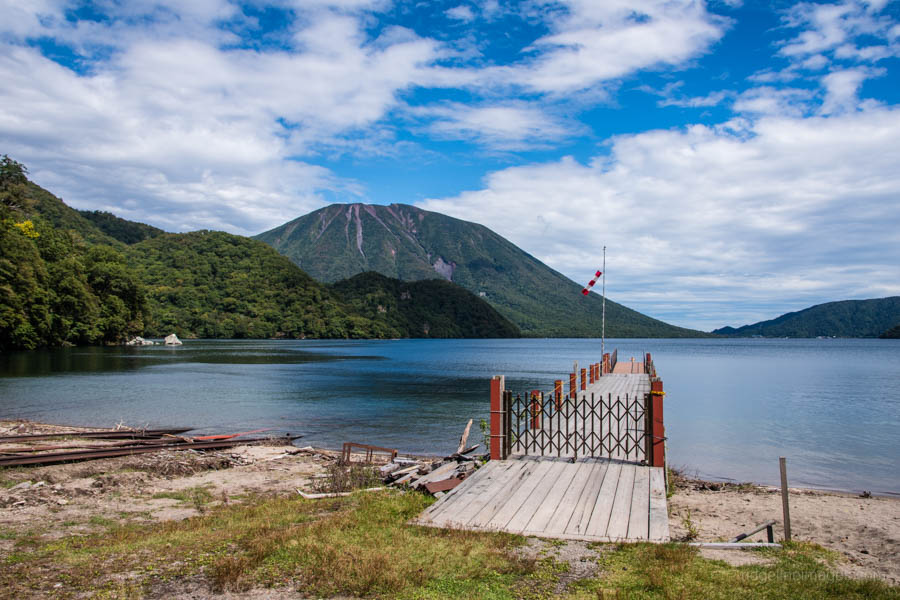 Nikko like many famous Japanese destinations needs little in the way of introduction. Foreign visitors have been relaxing by the shores of Lake Chuzenji since the Meiji period when it became a popular summer retreat. Even in the summer the average high remains in the low 20s (Celsius). Most of the top attractions including the Toshogu Shrine, Rinnoji Temple and the Shinkyo Bridge at the entrance to Nikko's shrines are an easy walk from the station. For nature lovers the Nikko National Park is world class starting with Lake Chuzenji at the foot of Mt Nantai, the Senjogahara Marsh and the famed Kegon Waterfall. With a little more time, a great spot to stop over is Yumoto Onsen a small hot spring town located next to Lake Yunoko.
18. Nasushiobara
2 hrs 30 mins from Tokyo Station to Nasushiobara Station 1 transfer 2590 yen
.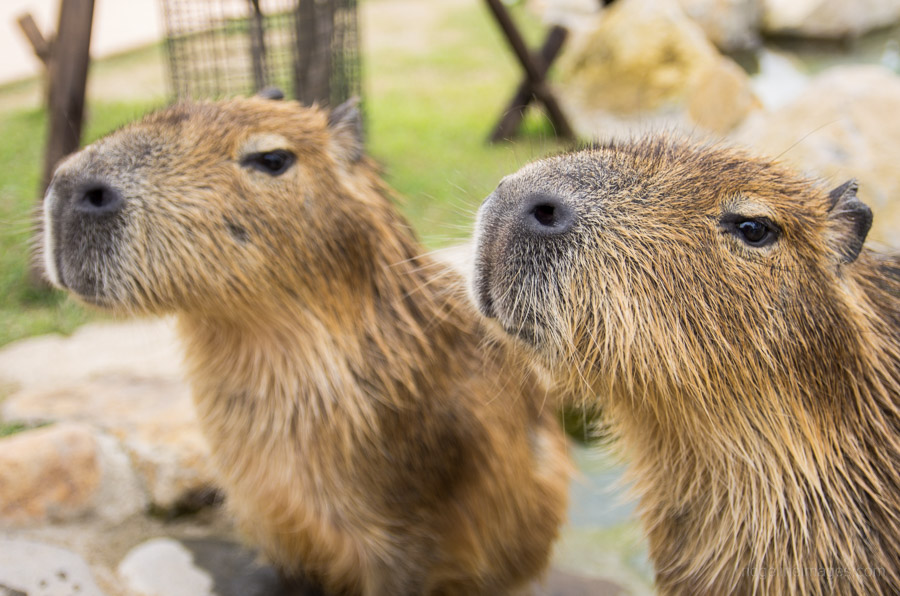 Located in the northern extremity of the Kanto region, Nasushiobara is a famous hot spring resort and a perfect place to relax and rejuvenate in natural spring waters. The Momijidani Suspension Bridge is worth paying a visit, especially in the autumn as momijidani means "red valley" in Japanese in reference to the changing leaves. Other attractions are Mt. Nasudake with a cable car (1800 yen round-trip) that ferries day-trippers to within 45 minutes of the summit and the Sesshoseki Murder Stone, a large boulder surrounded by vents belching out noxious sulphur and arsenic fumes much to the chagrin of local wildlife. Finally, the Nasu Animal Kingdom is popular with families as children can hand feed the resident capybaras.
Ibaraki Prefecture
19. Mount Tsukuba
55 mins from Akihabara Station to Tsukuba Station direct 1190 yen
.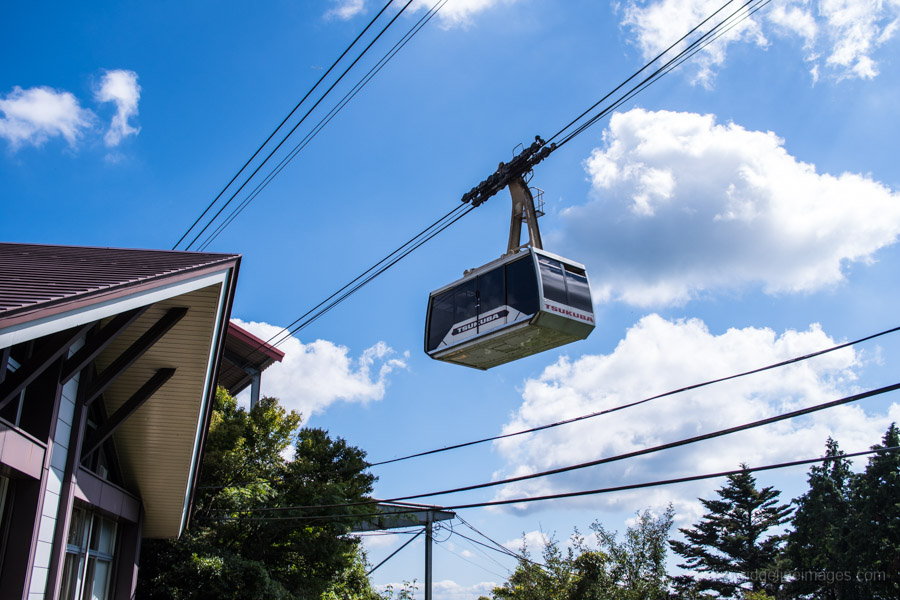 With its Showa era omiyage shops, restaurants and kitsch, Mount Tsukuba still makes it into the 100 famous mountains list or maybe these things came after the fact. That aside it's no walk in the park and views over the Kanto Plain are second to none. Most folk hitch a ride on either the Mt. Tsukuba Cable Car or Ropeway, the latter whisks you up the top in 6 minutes (1100 yen round-trip). From Mt. Nantai the shorter of Mt. Tsukuba's twin summits you get a good look over the Nikko mountains as well as Lake Kasumigaura, the second-largest lake in Japan. Just be aware this mountain is immensely popular so aim for an early bus from Tsukuba Station.
Chiba Prefecture
20. Mount Nokogiri
2 hrs from Tokyo Station to Hamakanaya Station 1 transfer 1940 yen
.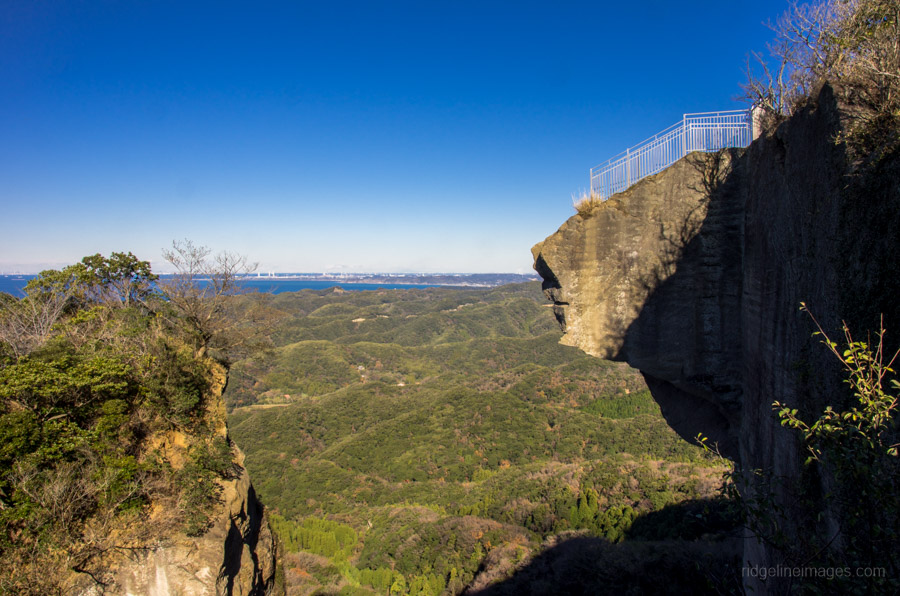 Situated on west coast of the Boso Peninsula, Mount Nokogiri affords some of the best views over Tokyo Bay. The mountain has a rich Buddhist history and was a onetime quarry, supplying much of the local stone used during the Edo or Tokugawa period. Access to the top of the mountain is via the Nokogiri Ropeway which runs at 15-minute intervals with a round trip ticket setting you back 930 yen. There also there is a hiking course to the top of the mountain if you're feeling energetic. Inside the temple grounds finds the largest pre-modern stone carved Buddha in Japan, the 31-metre high Daibutsu (Big Buddha). Mt. Nokogiri however is most noted for the Jigoku Nozoki or "View of Hell", a jutted rock precipice that seems to defy gravity.