Chichibu's Natural Ice Sculpture
If you're looking for a day adventure to get your nature fix during the winter months the Misotsuchi no Tsurara 三十槌の氷柱 (Icicles of Misotsuchi) could be just the ticket. Located in a remote pocket in Chichibu, Saitama Prefecture these natural forming icicles take shape along the banks of the Arakawa River. The icicles are created by spring water trickling over the rocks in turn forming ice pillars with exceptional clarity thanks to the purity of the water. The pillars start forming in early January and depending on the season peak between mid-January to mid-February. Shoot for a weekday to avoid the crowds – on the day I visited there was only three of us who arrived on the first morning bus.
There are two other 'tsurara' spots in Chichibu, Ashigakubo no Tsurara あしがくぼの氷柱 and Onouchi Hyakkei Tsurara 尾ノ内百景氷柱 however these icicles are made artificially for tourism by locals, presumably to steal some thunder from the main attraction and revitalise their communities. If you come by car (last bus back to Seibu-Chichibu Station leaves at 16:54) the icicles are lit up in the evening turning them into glistening shades of pink, green, red and white symbolising the four seasons of Chichibu.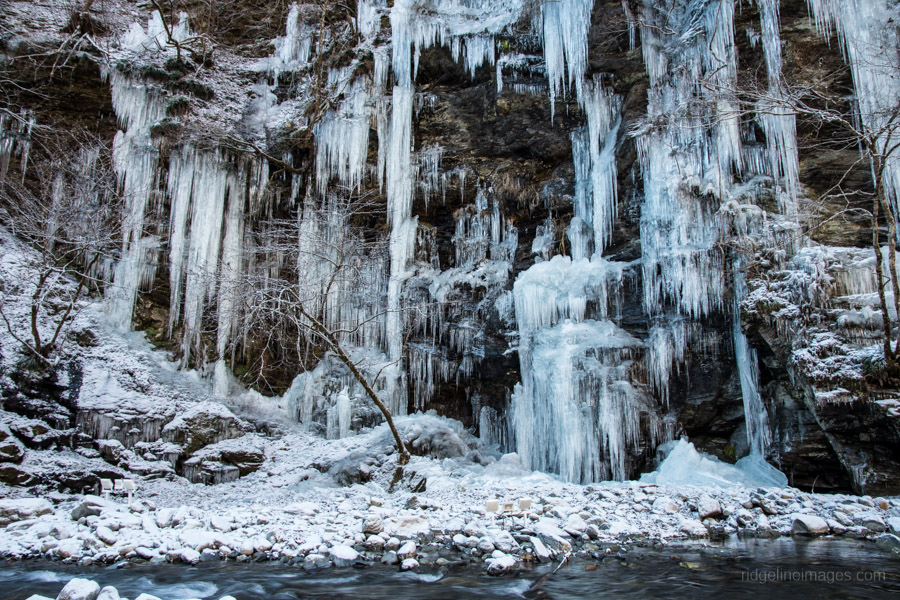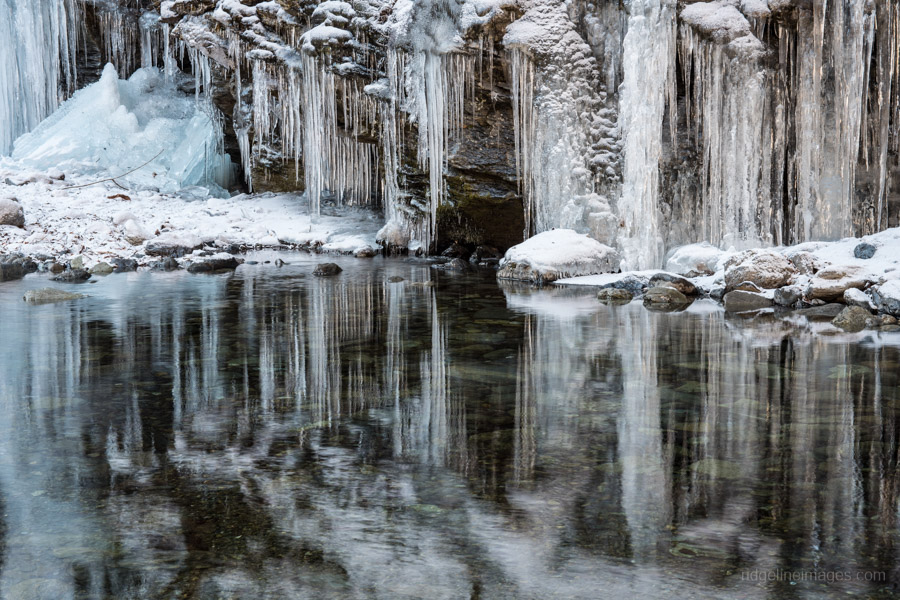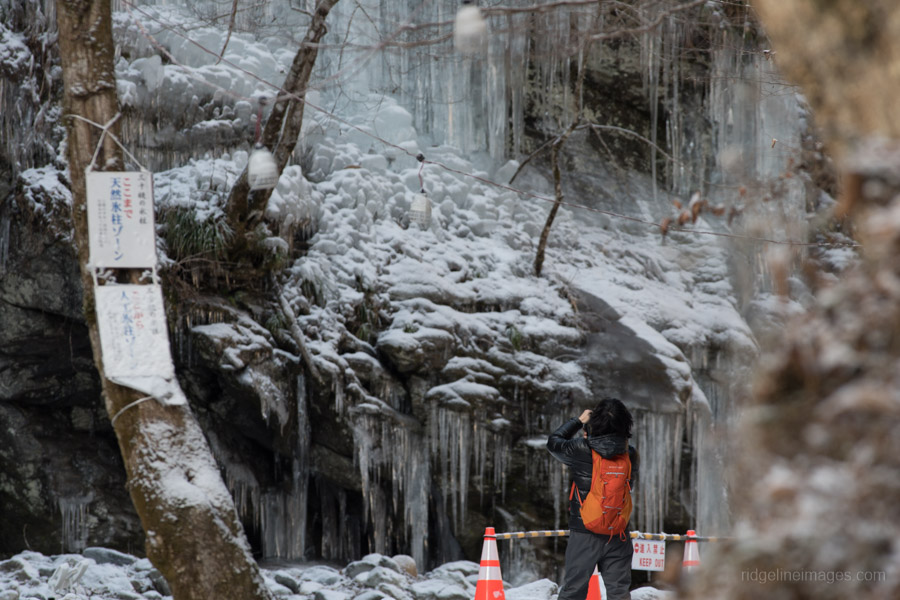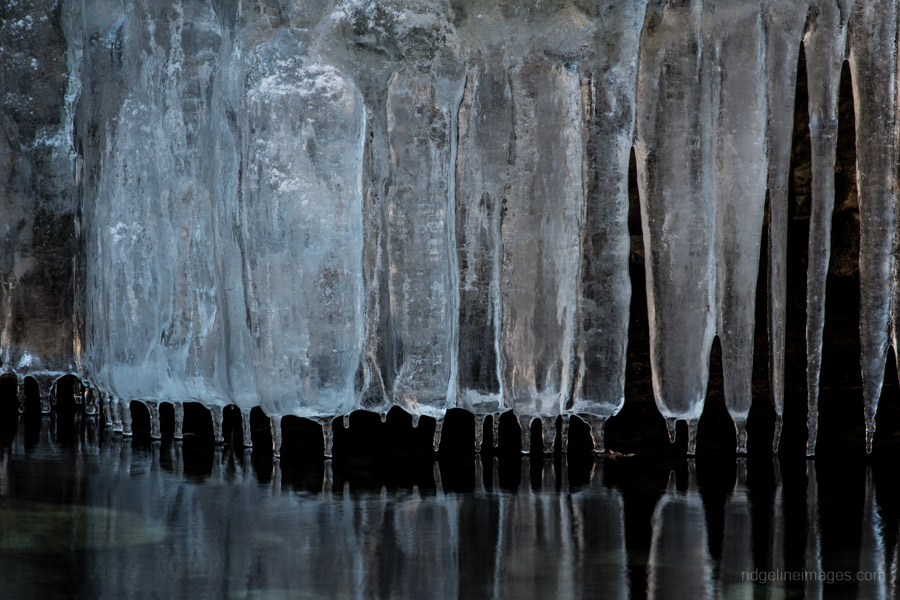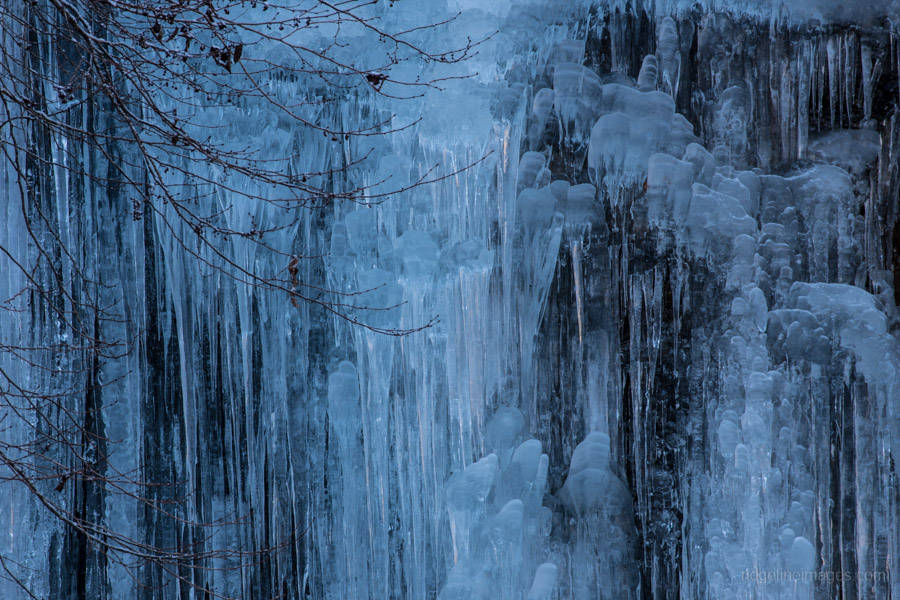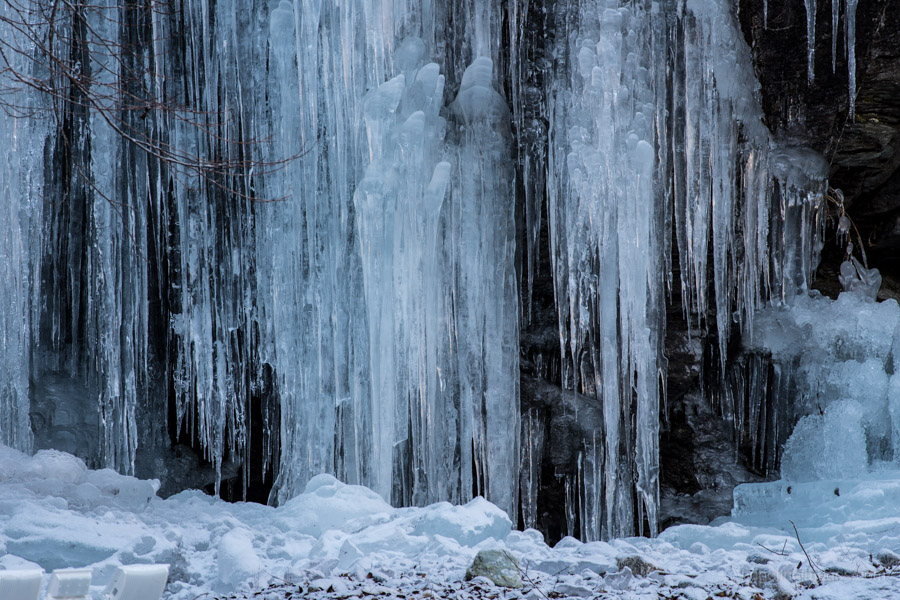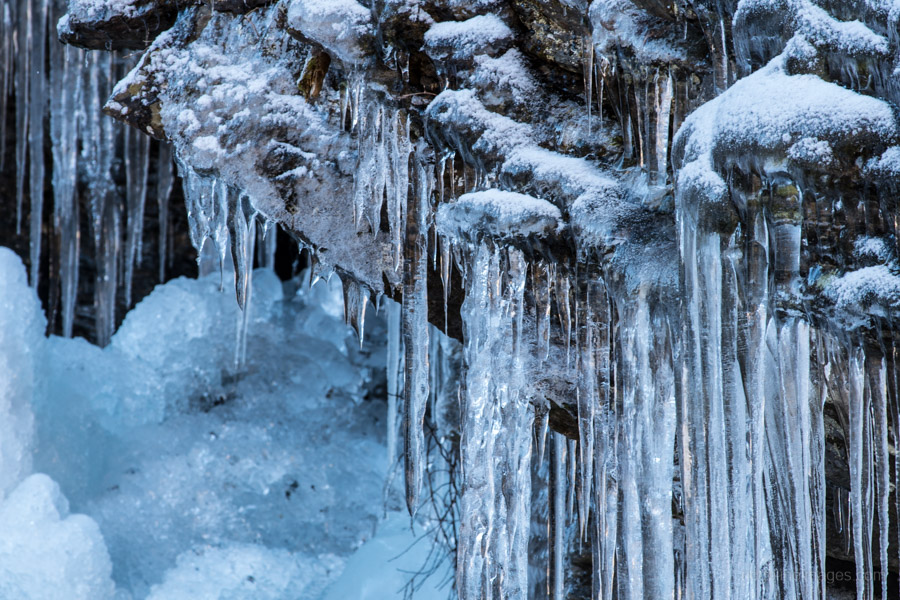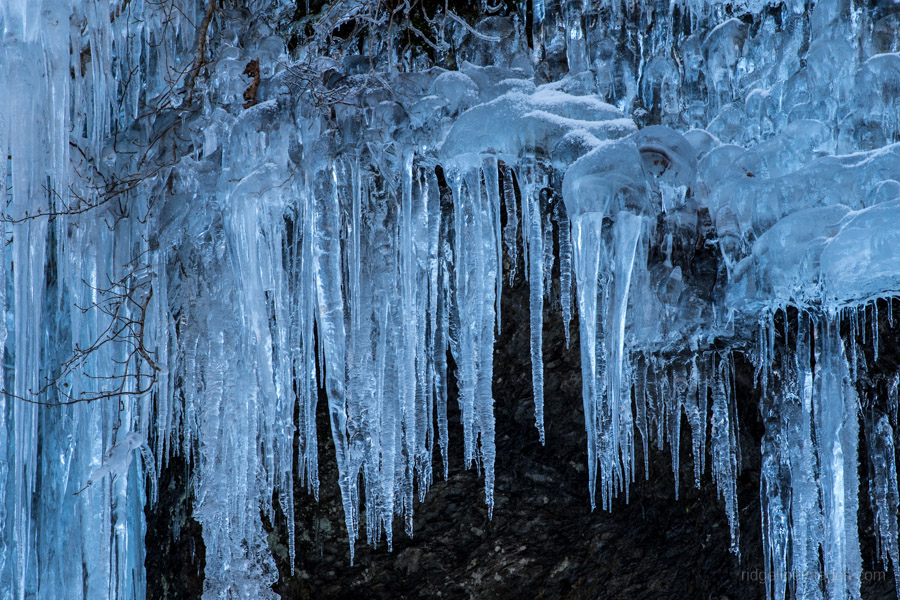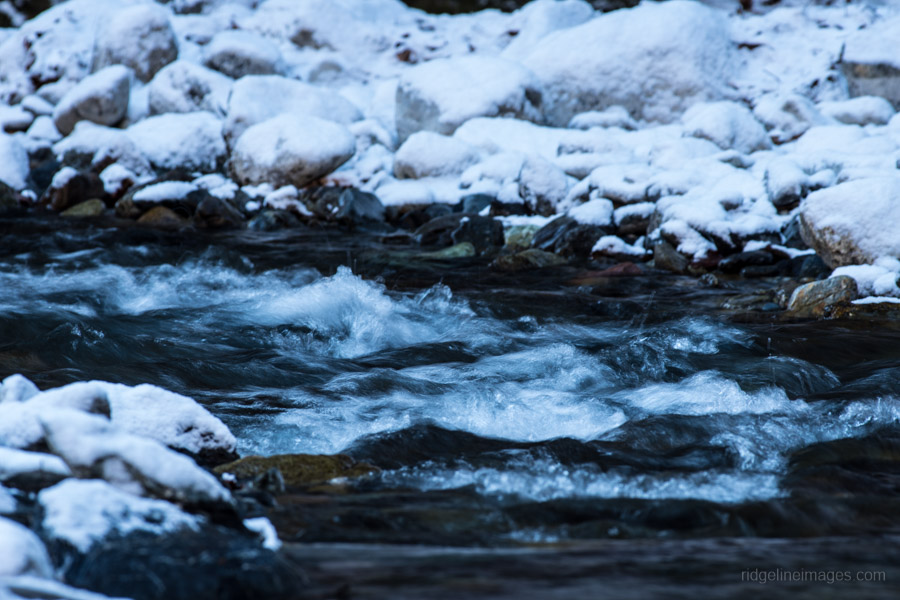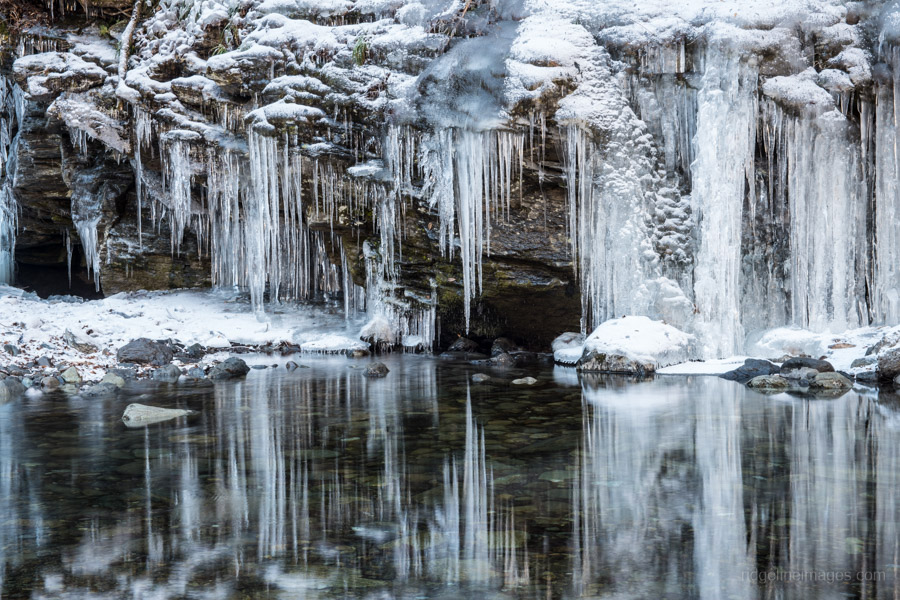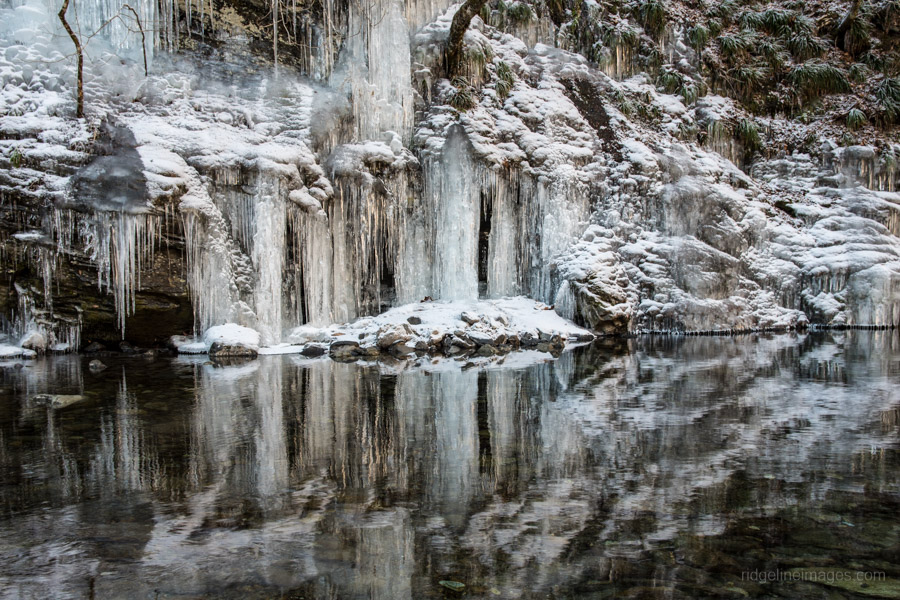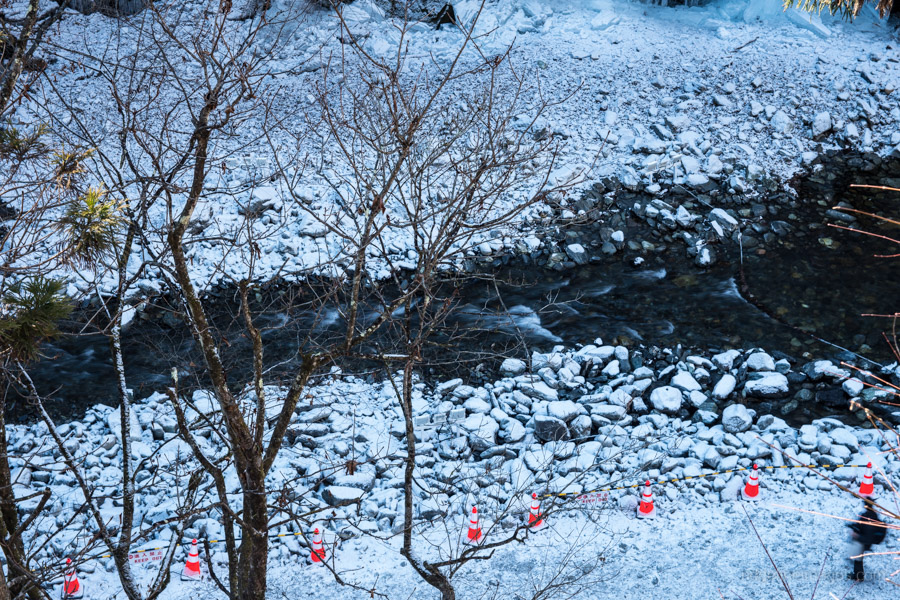 Access: from Seibu-Chichibu Station take a bus bound for Mitsumine-jinja and get off at the Misotsuchi bus stop (43-minute bus ride). The lower viewing area is a 5-minute walk down a steepish slope from the bus stop. Open daily (8:00 – 17:00) January 5 through February 17 (2019). Illumination: January 12 through February 11. Entry fee 200 yen.

.