Navigating the Japanese Wilds with Ease
Way back when I first started this blog one of the first topics I tackled was Japanese hiking maps with the emphasise on reading common kanji found out on the trail. This post remains one of the most popular and is updated whenever I come across a new term. The downside is it's basically just a list and not particularly well organised. What was really needed was a well laid out one-pager quick reference 'cheat sheet' that could be printed out, folded and carried along on hikes. I'm pleased to say, it's now a reality! The glossary has undergone a full make over with the aim of helping you make quick reckoning of those pesky signs and mapping terms out there. As with everything on ridgelineimages it's free to download for personal use. If you have any suggestions or ideas for improvement, please let me know in the comments.
If you think this cheat sheet is worth a coffee, click the Ko-fi link below. You can also support ridgelineimages by following this link to Amazon.co.jp where a small portion of anything you purchase in that shopping session will go back to this blog at no cost to you. As always, thank you for your support!
.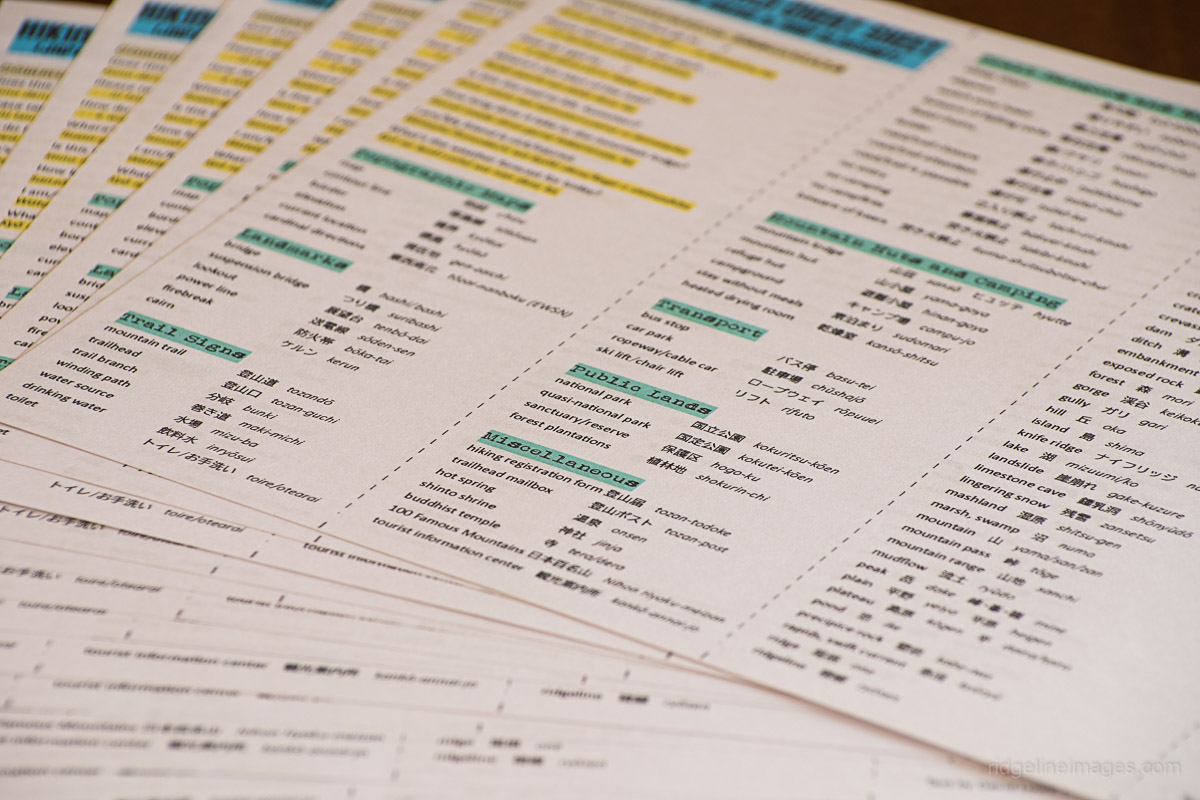 Japanese hiking kanji glossary.