Tokyo Travel with a Dark Twist
Like most major cities around the world Tokyo isn't all beer, salarymen and skittles and has a definite dark side if you care to look. If you've checked out most of the traditional tourist attractions or are looking for a more macabre experience associated with death, tragedy or somewhere just plain creepy the following destinations may well fit the bill. While visiting such sites might make us uneasy, remembering what happened and why is essential. George Santayana's sentiments still ring true today "those who cannot remember the past are doomed to repeat it". From WWII tunnels dug out by conscripted laborers to the deadliest mountain in the world, take a look at these 7 Dark Tourism sites located both within Tokyo and surrounding prefectures.
1. 

Yoshimi War Tunnels

About an hour north of Tokyo in Yoshimi, Saitama Prefecture finds over 200 ancient burial tombs carved into the sandstone cliffs used for entombing high-ranking dignitaries around 1,300 years ago. While these are interesting in their own right, lurking below is an extensive network of tunnels dug out by an estimated 3,000 – 3,500 conscripted Korean laborers during the closing stages of WWII. The tunnels were an attempt to create a clandestine Nakajima Aircraft Company facility away from the watchful eye of American B-29 bombers. The war ended however before the factory entered production. Confirmation of this expansive tunnel network is still evident with many tunnel passages gated up with only about 10 percent open to the public.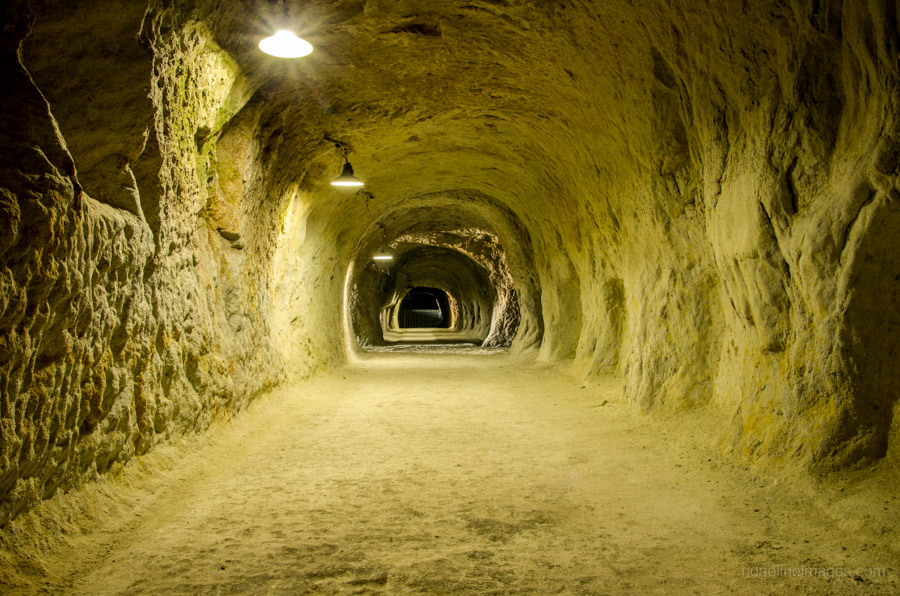 Yoshimi War Tunnels, Yoshimi Town – Saitama Prefecture.
2. 

Osutaka Ridge

The small township of Ueno Village in the back blocks of Gunma Prefecture is the place of the deadliest single-aircraft accident in history. On August 12, 1985 Japan Airlines Flight 123 on route from Haneda to Itami Airport plunged into the Osutaka Ridge about 45 minutes into the flight killing 520 passengers. Among the dead was singer Kyu Sakamoto, famous for the hit song Ue o Muite Aruko known in the United States under the title "Sukiyaki". In the main village there is a shrine that commemorates the victims including some 21 non-Japanese passengers whose names are inscribed onto stone plaques. It's possible to make a 90-minute hike to the crash site to pay homage to those killed in the tragedy.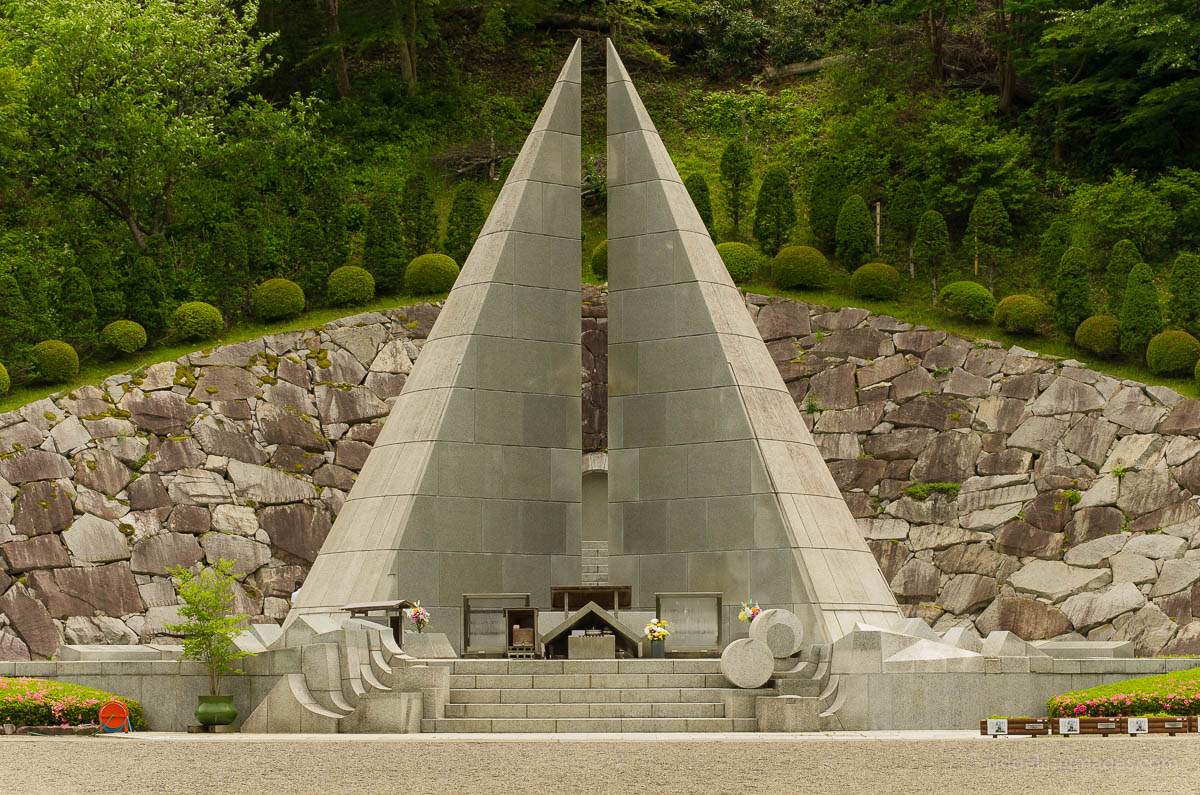 Ireino Sono Shrine Ueno Village – Gunma Prefecture.
3. 

Doai Station

At first glance the above ground platform at Doai Station in Minakami, Gunma Prefecture looks rather innocuous even if the over-engineered station building suggests otherwise. Hiding 70 metres beneath however is the deepest station in Japan, smack-bang between Tokyo and Niigata. To make life even harder you won't find any escalators just 486 steps from the ticket gate to the platform taking a hefty 10-minutes each way. As crazy as it sounds, late last year I spent an evening rough sleeping on the station concourse prior to climbing Mt. Tanigawa so can attest to its eeriness. Along with being a magnet for train enthusiasts eager to check out Japan's best "mole" station, Doai Station is a noted spirit spot with some believing that the spirits of those that perish on Mt. Tanigawa return here to rest.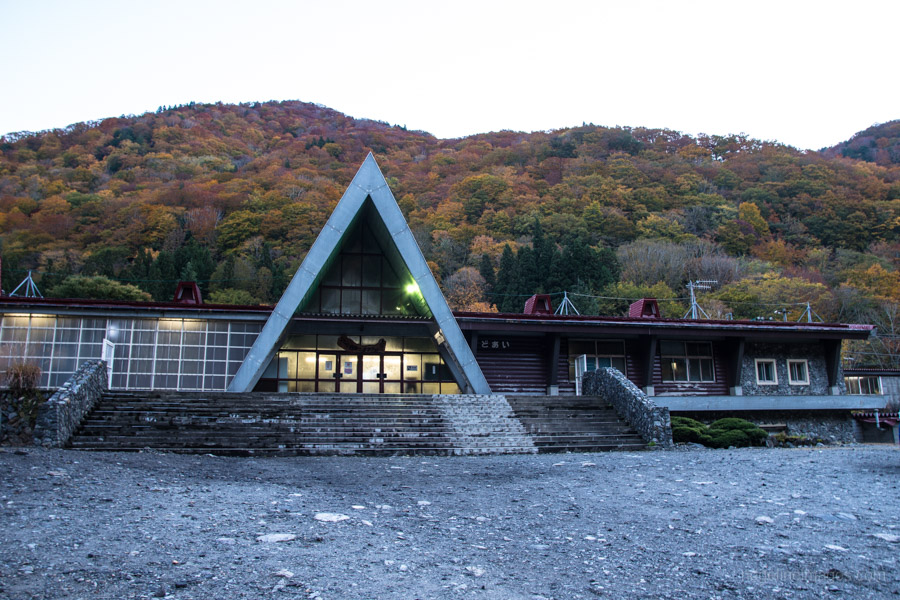 Doai Station, Minakami – Gunma Prefecture.
4. 

Mount Tanigawa

Mt. Tanigawa a.k.a. "mountain of death" on the border of Gunma and Niigata Prefectures is breathtakingly and ruggedly beautiful. It is also the deadliest mountain in the world. This lowly mountain (it's under 2,000 metres high) has claimed four times as many lives as Everest due in part to its furious displays of extreme weather and frequent avalanches. In the 1960s, two climbers froze to death while scaling the Ichinokurasawa rock face; still attached to their harnesses their ropes were unceremoniously shot at by the Japanese Self-Defense Forces in order to retrieve their bodies. From a technical standpoint Mt. Tanigawa's twin peaks pose little real danger with many of the casualties a result of off-trail climbing, backcountry skiing and mountaineering. If you intend on climbing this fickle mountain pay heed to the weather and always stick to the designated trails.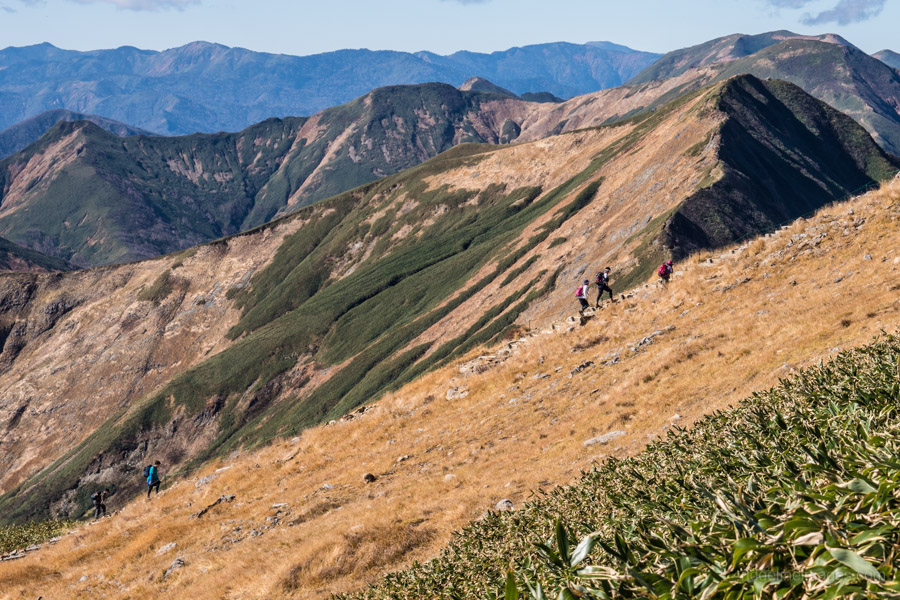 Mount Tanigawa – Niigata Prefecture.
5. 

Aokigahara

The Aokigahara forest also known as the Sea of Trees Jukai needs little in the way of introduction no thanks to boorish vloggers like Bogan Paul. Notwithstanding its unfortunate distinction of being the world's third most popular place to die by suicide and the practice of senicide ubasute where families would traditionally go to abandon a parent, the forest itself is rather beautiful. The forest floor which consists of volcanic rock is home to several tourist lava caves including the Narusawa Ice Cave, Fugaku Wind Cave and Lake Sai Bat Cave which well worth visiting. Aokigahara may have all the hallmarks of doom and gloom in reality it's mostly comprised of undisturbed primeval forest intermixed with the occasional hiking trail.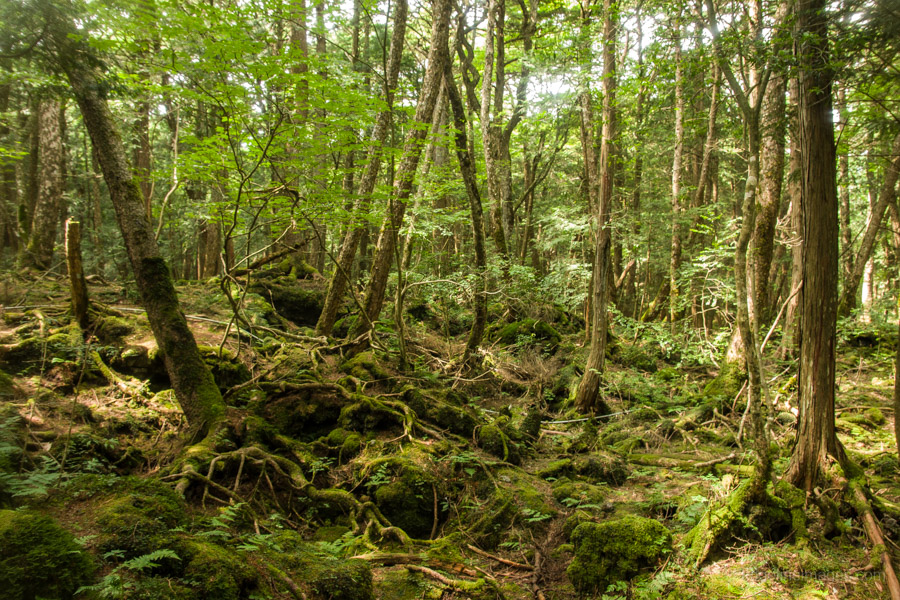 Aokigahara – Yamanashi Prefecture.
6. 

Former Hitachi Aircraft Tachikawa Factory Substation

Constructed in 1938, the former Hitachi Aircraft Tachikawa Factory Substation shows the scars of the war like no other structure in Tokyo. It was repeatedly strafed with gunfire during air raids in 1945. Despite extensive damage to the exterior it remained in service until 1993. After its closure it was marked for demolition but thanks to a neighbourhood lobby it was saved from the wrecking ball and is now recognised as an important cultural asset by the city of Higashiyamato in western Tokyo.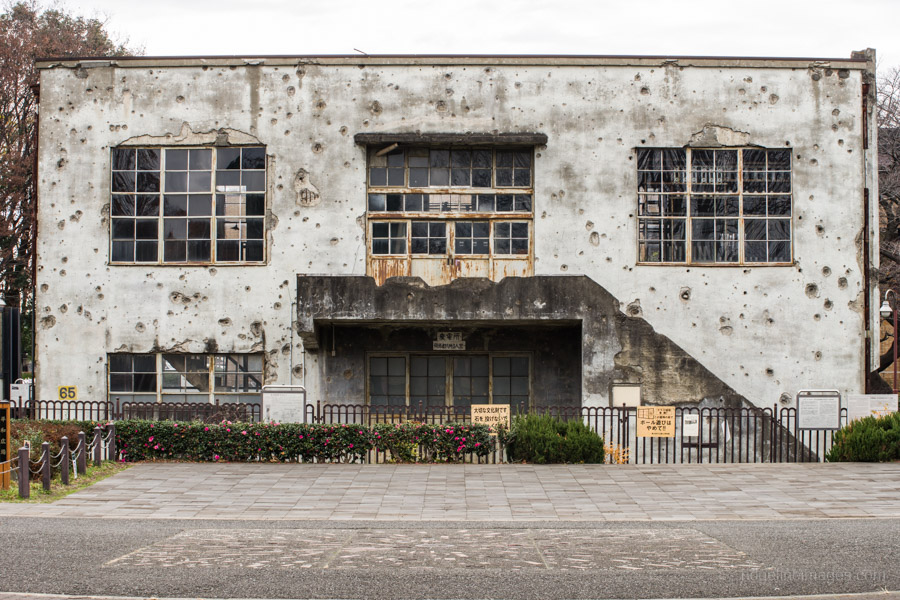 Former Hitachi Aircraft Substation, Higashiyamato City – Tokyo.
7. 

Tokyo Wartime Concrete Aircraft Hangars

Adjoining the Chofu Airport in Mitaka City are a couple of remarkably well-preserved WWII aircraft concrete hangars known as Ohsawa 1 & 2. A third hangar known as the Shiraitodai bunker resides in a nearby residential area. At the height of the war there were 30 such hangars used to shield Kawasaki "flying swallow" fighter planes during B-29 bombing raids. In the same vein as the Tachikawa Factory Substation it's incredible they have managed to withstand the test of time.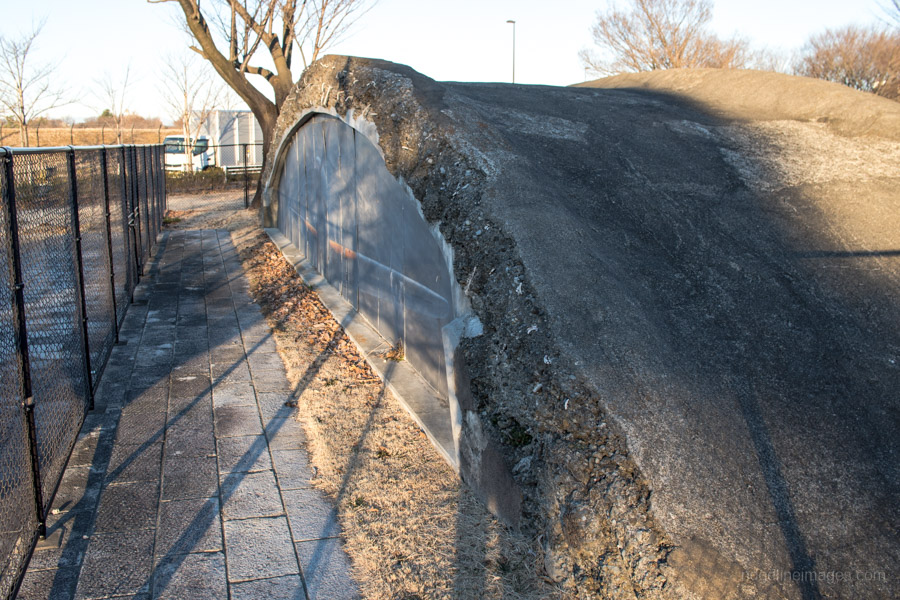 Tokyo Wartime Concrete Aircraft Hangars, Mitaka City – Tokyo.