Early Morning Summit Assault on Tokyo's Finest
Even in shoddy weather Mount Takao sees a hefty share of day-trippers while on good days the summit can get so jam packed as to make you wish you hadn't bothered. Today's mission was to find out if it's within the realms of possibility to experience the summit on your own – even on a glorious winter's morning. In order to give myself a fighting chance of realizing this dream, I thought I'd better set my alarm at an ungodly time, say 4:00 am and shoot for a train just after five. Factors working in my favour were a chilly zero degrees and a weekday morning, though I figured there might still be a couple of hardy mainichi ga nichiyoubi (every day is Sunday) folk to wrangle with on the way up.
Things were looking pretty promising at Takaosanguchi Station with only a couple of non-hiking folk milling about. Exiting the ticket gate, it wasn't long before the headlamp came out for the first 30 minutes or so before daybreak breached the canopy. For speed and safety, I opted for the usually horrendously busy 'trail Number 1'. No persons spotted on the first leg so thumbs up. Before long I was passing amidst the smelly monkey park and later stopped to take a few snaps of the of the radiant sunrise ensuing across the city. Finally, with edginess growing I found myself on the leeward side of the summit at a little before 7:00 am. Propping my head up found both a snow-capped Fuji san and a summit bereft of visitors – mission accomplished 🙂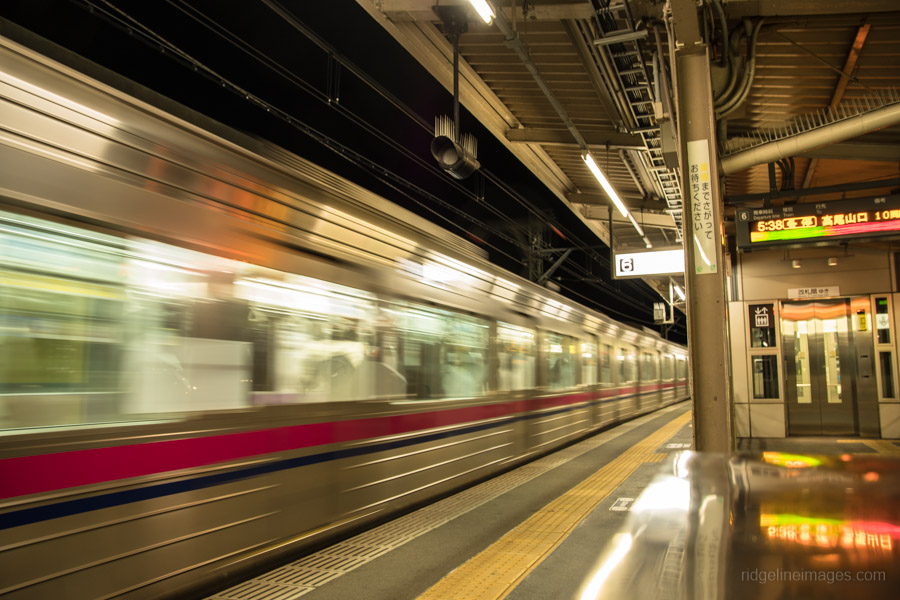 Early morning train Takaosanguchi Station.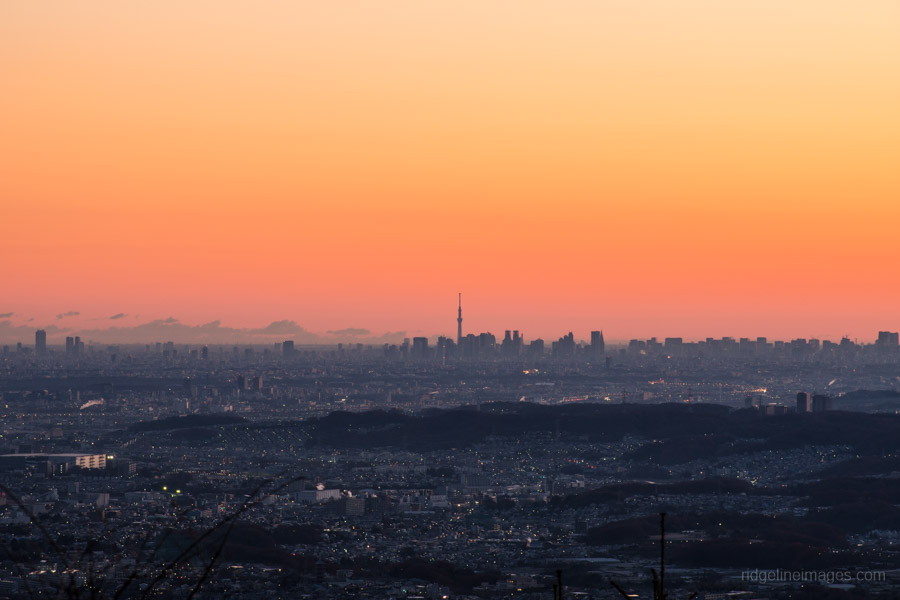 Framing the Tokyo Skytree near summit.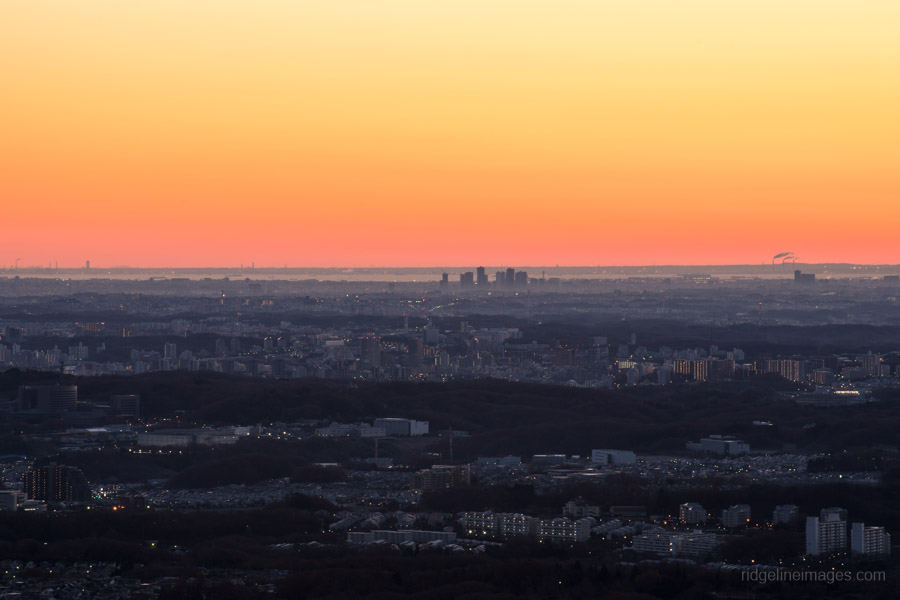 View towards Tokyo Bay.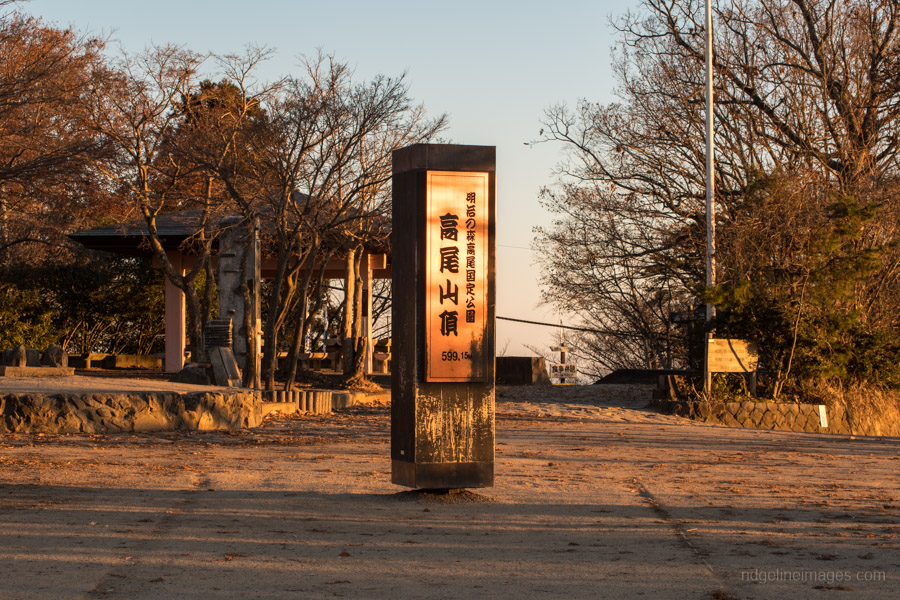 Before the first visitors at Mount Takao summit.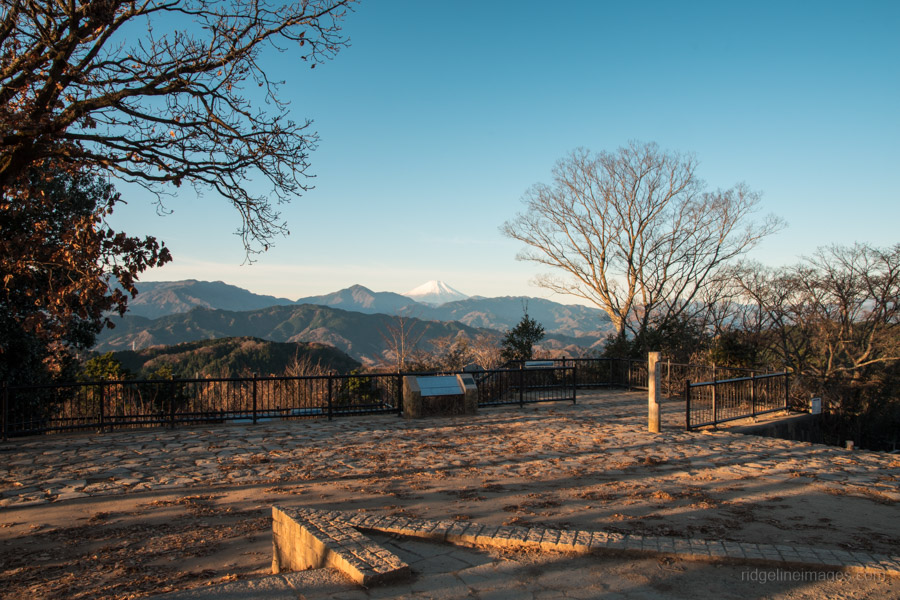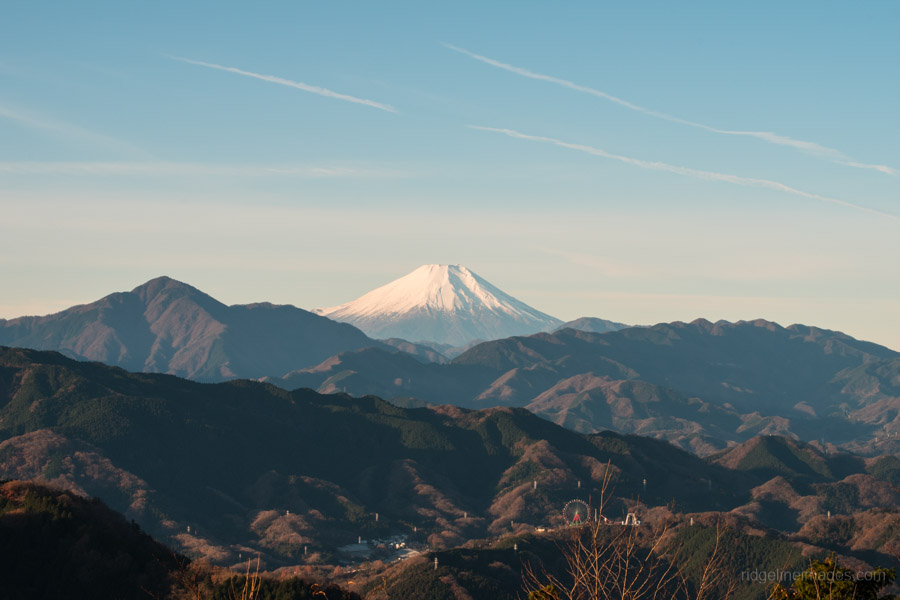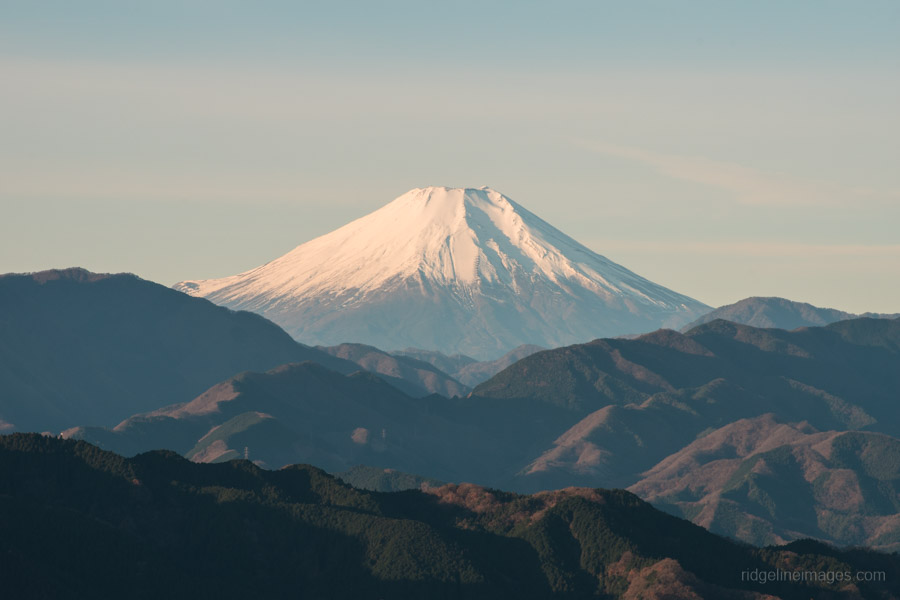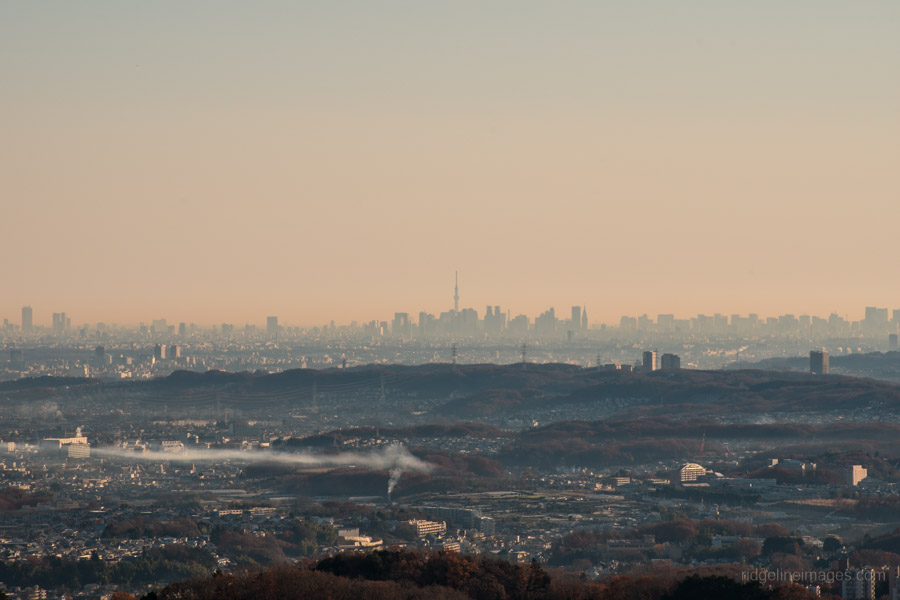 View from the Inariyama trail on the way down.