10 Mountains In Tokyo Worth Climbing
As this blog approaches its 10th anniversary, it's time to do what any self-respecting Tokyo hiking blogger would; rate from 1 to 10, Tokyo's best mountains – specifically the list focuses on mountains within the Tokyo Metropolis rather than the Greater Tokyo Area. Not an easy task I might add, as according to this website there are over 350 mountains in the Tama area! I'll be first to admit that I'd be lucky to have done half of them. I have however climbed all the better-known ones including those in the 1000 Famous Japanese Mountain list (nine of them appear in this list).
Moving on to the selection criteria. For practical purposes I decided to omit the likes of Hachijo-fuji and Mt. Tenjo on the Izu Islands even though they are officially part of Tokyo. A few others such as Mt. Toridani and Mt. Bonomine technically belong to Saitama like Mt. Jinba does to Kanagawa at least according to the Geospatial Information Authority of Japan. Effectively they fall along the prefectural border and can be climbed from either side, so are included. I endeavoured to highlight not just mountains that offer fantastic views but also quiet and relaxing ones that reward those that visit. Some are well-known, others not so much, but cater to everyone from casual day hikers to more experienced adventure-seekers. Simply put, these are some of the best places to hike in Tokyo.
There were several worthy contenders that didn't make the final cut so special mention to Mt. Iwatakeishi, Mt. Sengenrei, Mt. Kurato, Mt. Kobotoke-Shiroyama, and Mt. Tenso. If you feel a mountain was short-changed or I left something out, feel free to set me straight in the comments..
#1 

KUMOTORI-YAMA 雲取山 (2,017 m)

100 Famous Japanese Mountains

.

.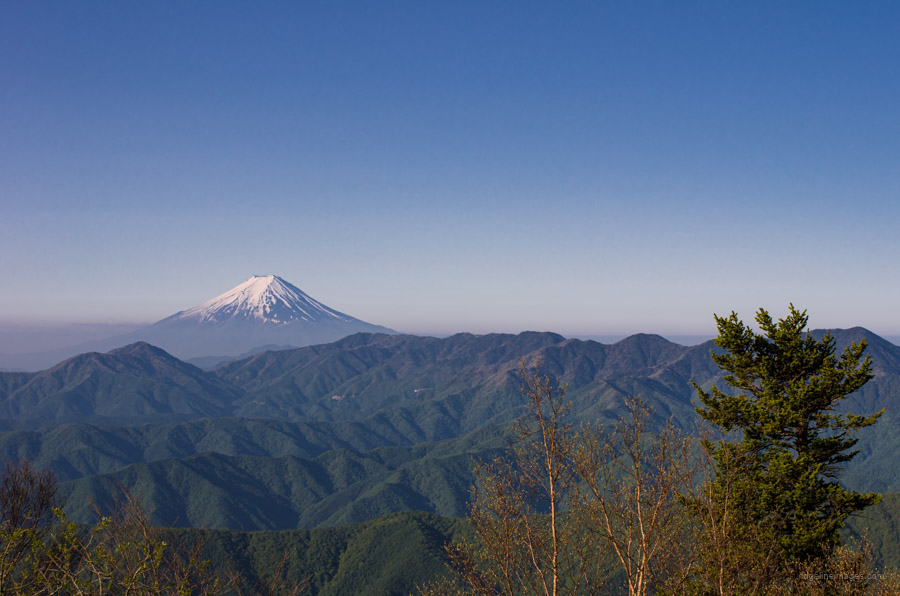 Cementing itself in first place is none other than Mount Kumotori, the creme de la creme of Tokyo mountains. As well as being the highest in the metropolis, it's selected as one the Nihon Hyaku-meizan or 100 Famous Japanese Mountains. Mt. Kumotori soars majestically deep in the mountains of Okutama and the stoney ridge leading to the summit that rolls by the spacious refuge hut might well be thought of as the roof of Tokyo. You can climb from either the Tokyo or the Saitama sides, but both are long, require a degree of physical strength and best done over two days. If the weather cooperates, views from the top include Mt. Fuji, the Tanzawa Mountains and the Japanese Alps.
#2 

KAWANORI-YAMA 川苔山 (1,364 m)

1000 Famous Japanese Mountains

.

.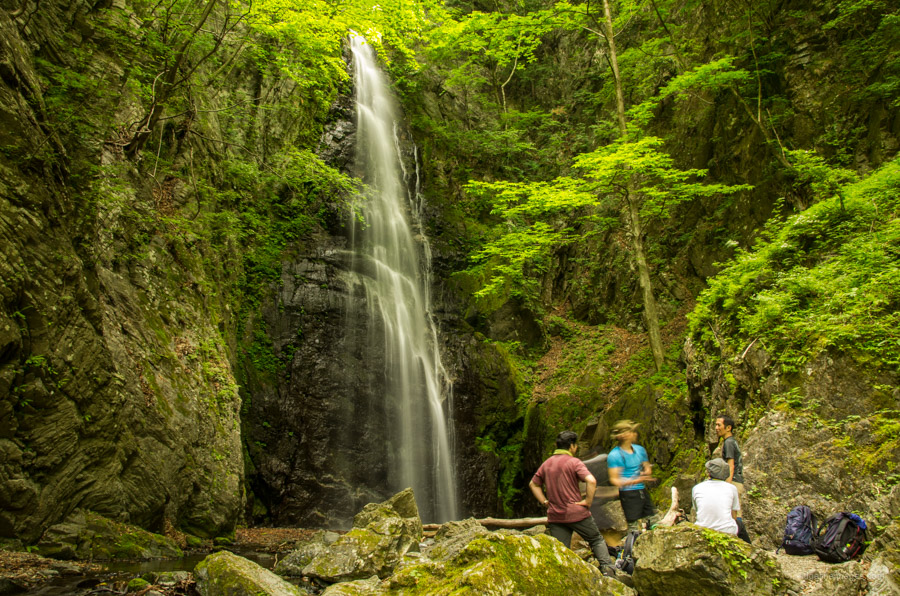 Handy access from the JR Ome Line makes Mount Kawanori one of the most popular mountains in Okutama. The mountain rises to the north of Okutama, and trails extend in all directions from the summit. Precipitous valleys and streams that cut into Mt. Kawanori, create a complex topography. The most popular route starts from the Kawanori-bashi bus stop passing the Hyakuhiro Falls that have a 40 metre drop. These mighty falls often freeze over in winter and worth visiting in their own right. The open summit makes a great spot to take lunch. To descend follow the signs toward Hatonosu Station. It is a rather monotonous and long hike down, but an easy enough mountain trail.
#3 

MITO-SAN 三頭山 (1,531 m)

300 Famous Japanese Mountains 3 Mountains of Okutama

.

.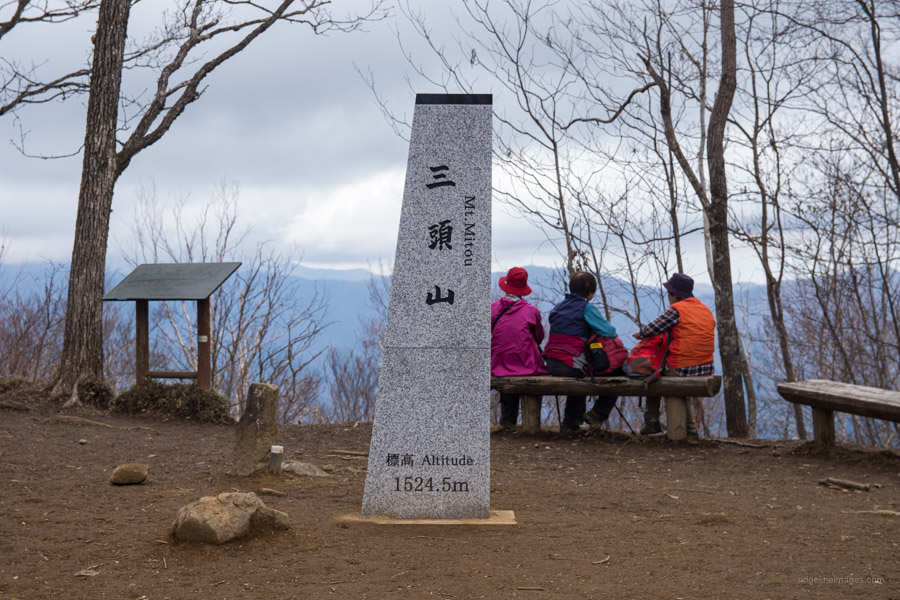 As the kanji in the name suggests, Mount Mito has three peaks namely the west, central, and east and is the highest of the Okutama Sanzan (three mountains of Okutama). Importantly the mountain retains one of the largest intact beech forests in Tokyo. Most folk set off from the Tomin-no-Mori carpark and loop back around though longer approaches are possible from Lake Okutama, Mt. Gozen, and Mt. Jinba. The summit affords decent views of Mt. Fuji and Mt. Kumotori. The hike can either start or end at the Mito Otaki falls which doubles as a 'forest therapy road' that are recognised for their positive effects on mental and physical wellbeing.
#4 

TAKANOSU-YAMA 鷹ノ巣山 (1,737 m)

1000 Famous Japanese Mountains

.

.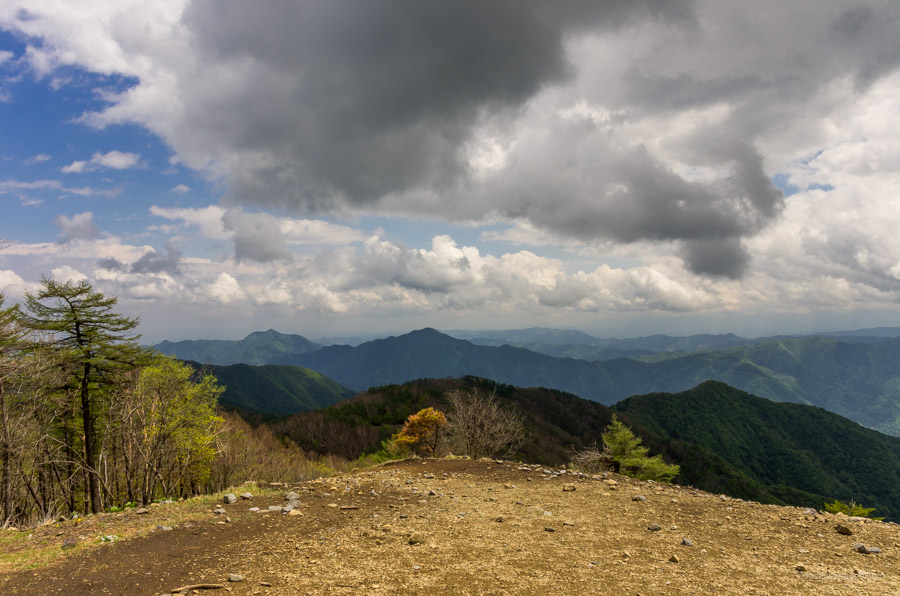 Mount Takanosu reaps its name from the hawks that were kept and trained by the nobility during the Edo Period. The mountain falls along the Ishione Ridge that extends eastwards from Mt. Kumotori. Until recent times you could climb from Nippara via the Inamuraiwa Ridge, one of the three steep climbs in Okutama. That trail however remains closed due to collapses in several places. Alternative approaches can be made from Mizunesawa next to Lake Okutama as well as Okutama Station. The treeless summit offers a wonderful unobstructed view and a fitting reward for what is a relatively tough hike.
#5 

ODAKE-SAN 大岳山 (1,267 m)

200 Famous Japanese Mountains 3 Mountains of Okutama

.

.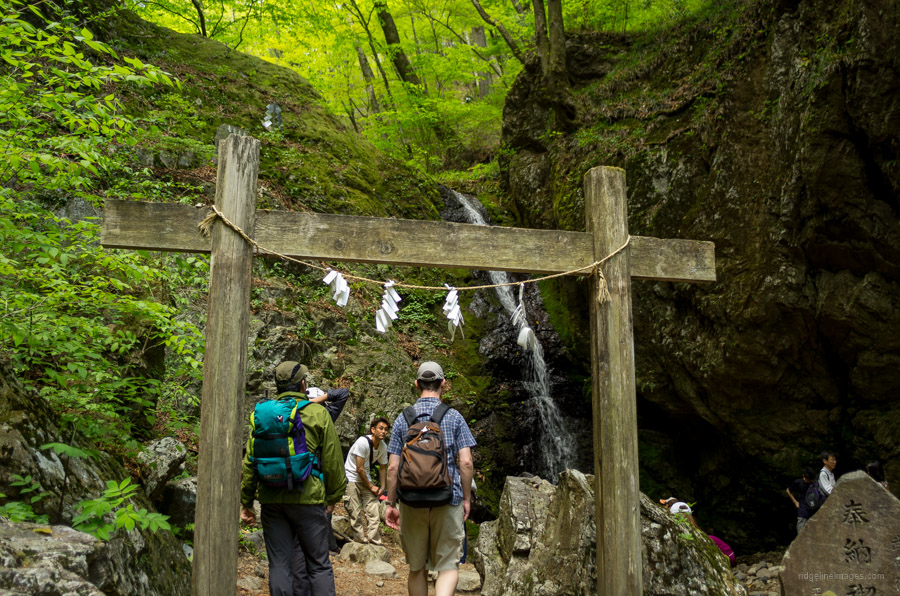 Mount Odake is a well-known peak in Okutama that counts itself among the 200 Famous Japanese Mountains. It's striking trapezoid-shape makes it easy to recognise from afar. It also gets a guernsey as one of the three mountains of Okutama. Its proximity to Tokyo and variety of hiking courses appeals to hikers of every stripe. A cable car runs to the foot of Mt. Mitake where you are greeted with a cavalcade of restaurants and shops that retain a strong Showa era atmosphere. From here you can begin a loop trail past the Nanayo Falls and rock garden returning via Mt. Nabewari. A longer, more challenging traverse from Mt. Odake's rocky summit finishes at Okutama Station.
#6 

TORIDANI-YAMA 酉谷山 (1,718 m)

1000 Famous Japanese Mountains

.

.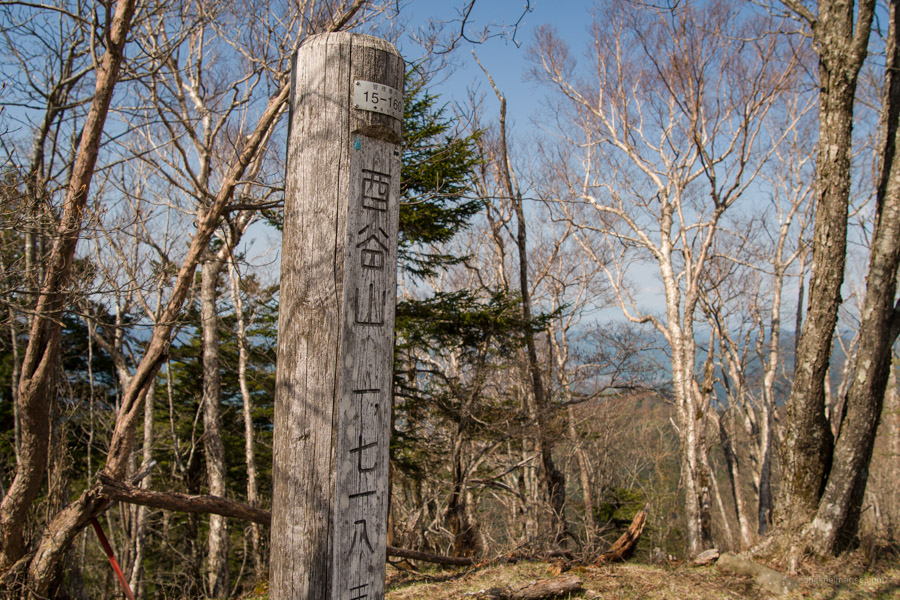 Located in the deepest recesses of Okutama finds Mount Toridani, Tokyo's northernmost mountain. Like Mt. Nagasawa, and Mt. Tenmoku it lies along the Nagasawa Ridgeline that forms part of the boundary between Tokyo and Saitama prefectures. The closest approach takes 5 hours (one way) via the Ogawadani Forest Road nearby the Nippara Limestone Cave. Best done as an overnighter, with a night spent at the quaint Toridaniyama Refuge Hut that has a water source. The summit is lightly forested and even at the height of Golden Week is a peaceful and quiet spot to visit.
#7 

GOZEN-YAMA 御前山 (1,405 m)

1000 Famous Japanese Mountains 3 Mountains of Okutama

.

.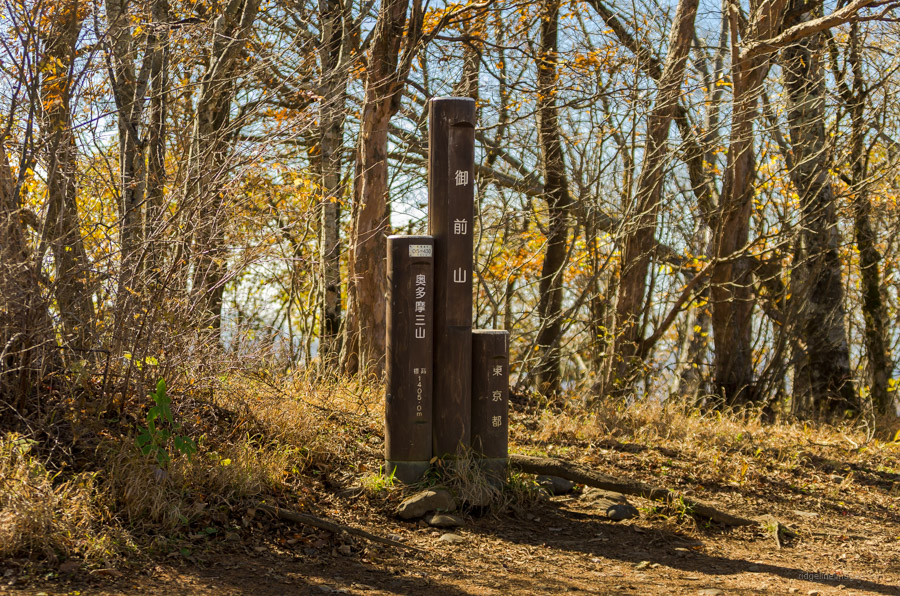 Mount Gozen rightfully deserves its place as one of three mountains of Okutama. While the view from the summit is somewhat limited the autumn foliage in November is spectacular. Another good time to visit is late April to early May when katakuri (Japanese dogtooth violet) is in bloom. Mt. Gozen has a number of climbing courses, popularly approached as an out and back piston from Lake Okutama. From the summit you can also descend via the Tochiyori Falls to the Sakaibashi Bridge or traverse across to Mt. Nokogiri finishing at Okutama Station.
#8 

JINBA-SAN 陣馬山 (857 m)

1000 Famous Japanese Mountains

.

.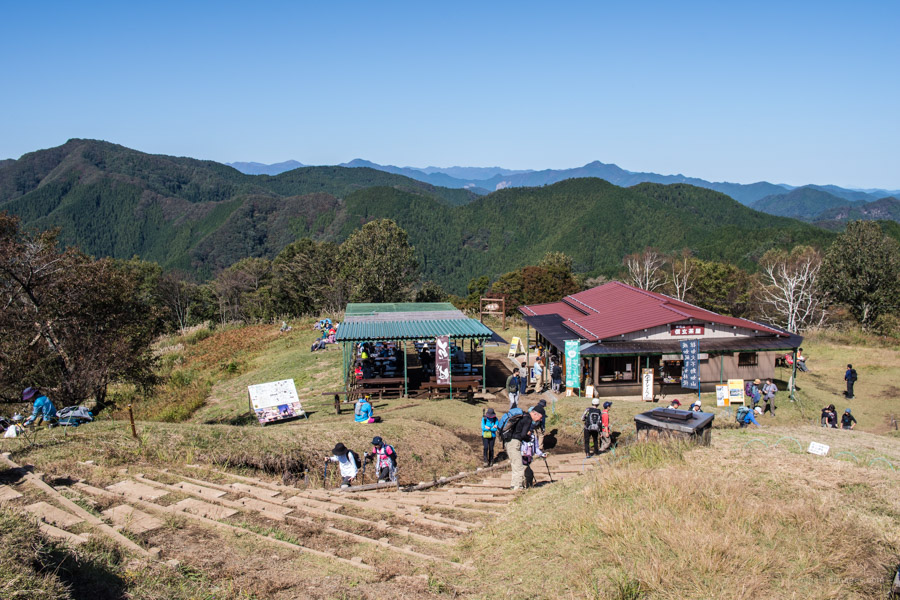 This one was always going to be a tug-of-war with the perennially popular Mount Takao. Mount Jinba nonetheless outclasses with its superior views and order of magnitude less visitors. That is not to say Jinbasan's expansive, sunbathed summit complete with a white horse isn't bustling with hikers year-round, it just has a more laid-back vibe. The mountaintop has three teahouses with terraces that make a perfect spot to kick back on a barmy afternoon. The main hiking trail from Wada Pass is beginner friendly making it ideal for newbies and families with children in tow while more adventurous can traverse 17 km to Takaosan.
#9 

HINODE-YAMA 日ノ出山 (902 m)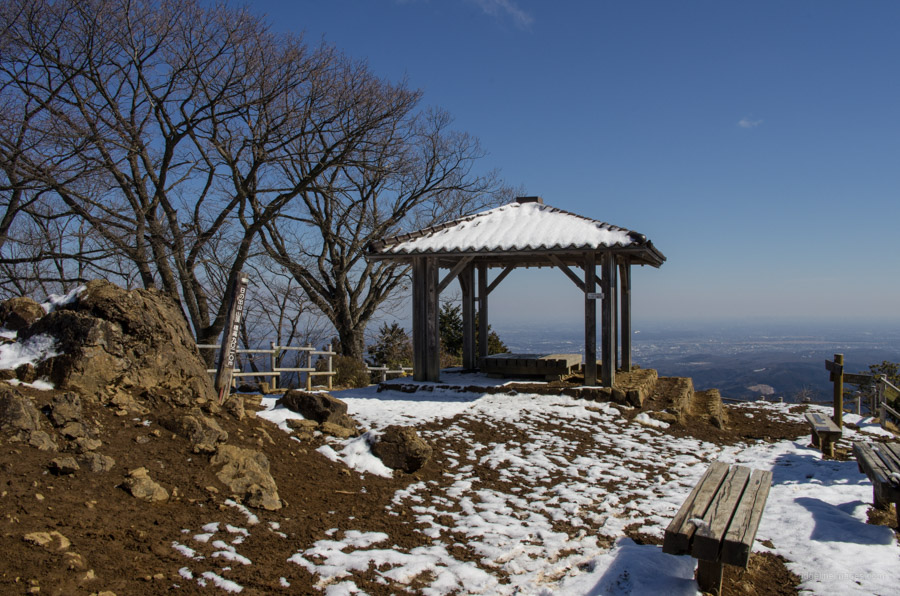 If you're looking to dip a toe into the local hiking scene, Mt. Hinode is a good place to start your journey. Thanks to the low snowfall it's possible to climb year-round. The summit has plenty of benches and a pavilion where you can sit back and enjoy a wonderful view of the Kanto Plain towards central Tokyo and sparkling surface of Tokyo Bay. The place is also a drawcard for early birds to see the hatsuhinode (first sunrise) of the year. Climbing routes are numerous with the shortest being from the Mitake Shrine using the cable car. Well-recommended is finishing at the Tsurutsuru Onsen where you can take a relaxing bath before jumping on a bus back to Musashi-Itsukaichi Station.
#10 

BONOOREI-YAMA 棒ノ折山 (969 m)

1000 Famous Japanese Mountains

.

.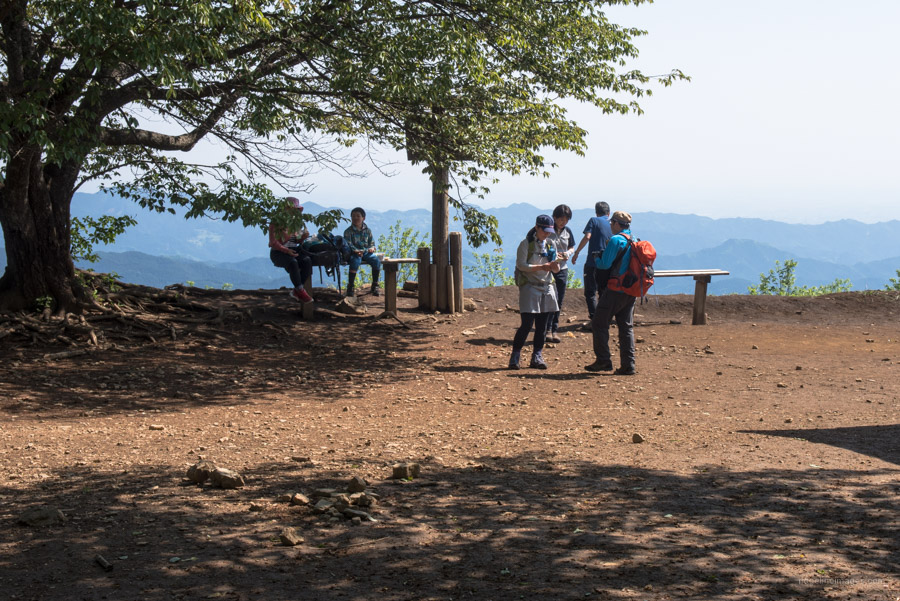 Mount Bonoorei aka Mt. Bonomine has plenty going for it starting with well-maintained trails and easy access from central Tokyo. These two factors make it a popular destination for beginners and experienced hikers alike. The mountain can be tackled from either Tokyo or Saitama. The latter climbs from the shores of Lake Naguri, through a picturesque gorge that includes several waterfalls. The sizeable summit area has a pavilion and plenty of benches to savour the excellent view that counts the likes of Mt. Tsukuba and Mt. Nantai in clear weather. From the Okutama side the trail passes by lush wasabi terraces and ajisai (hydrangeas) that bloom in June during the rainy season.