Hitching a Lift up Tokyo's Mountains
With seventy-two percent of Japan being mountainous it shouldn't come as a surprise the country contains an extensive network of aerial lifts. In Japan, the term "ropeway" applies to all forms of aerial lift including aerial tramways, funitels, gondola lifts and chairlifts. All told, there are 170 gondolas and aerial tramways whisking day drippers to mountain tops that would be otherwise be difficult to get to. Not to be outdone, Tokyo has several cable cars and ropeways worth exploring on the city's outer reaches including a couple now relegated to the history books.
Nokogiriyama Ropeway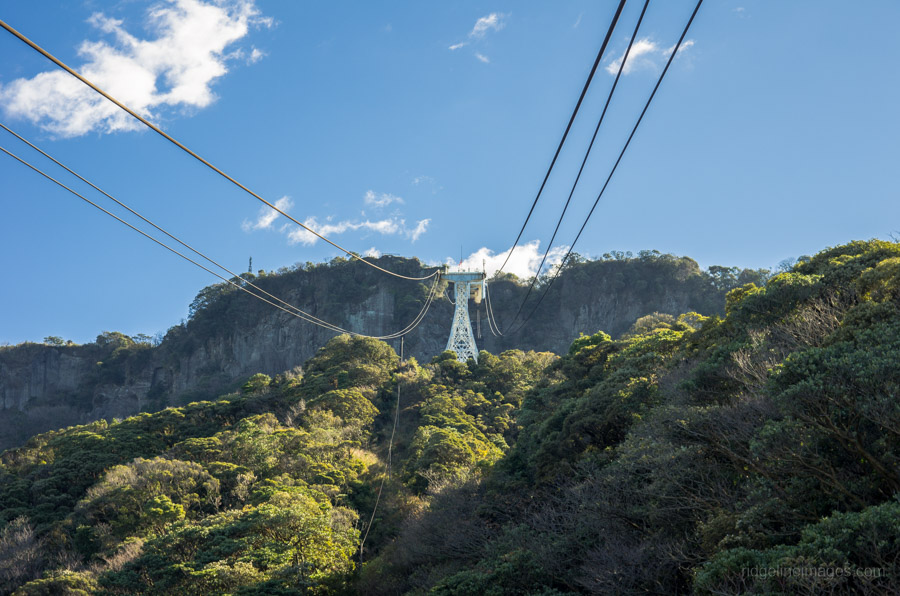 On the Chiba side of Tokyo Bay finds the Nokogiriyama Ropeway. Like many of the ropeways listed here, it was built during the halcyon days of the early 1960s. The upper ropeway station has a fairly austere looking restaurant, gift shop and some telescopes. The observation platform provides some stunning scenery across Tokyo Bay and Mount Fuji in fine weather. Behind the ropeway finds the jagged Sawtooth Mountain and Nihonji Temple complex. Departures every 15 minutes (930 yen round-trip: Weekdays 09:00-17:00).
Opened: 1962 Distance: 680 m (0.4 mi) Vertical rise: 223 m (732 ft) Travel time: 4 mins
Oyama Cable Car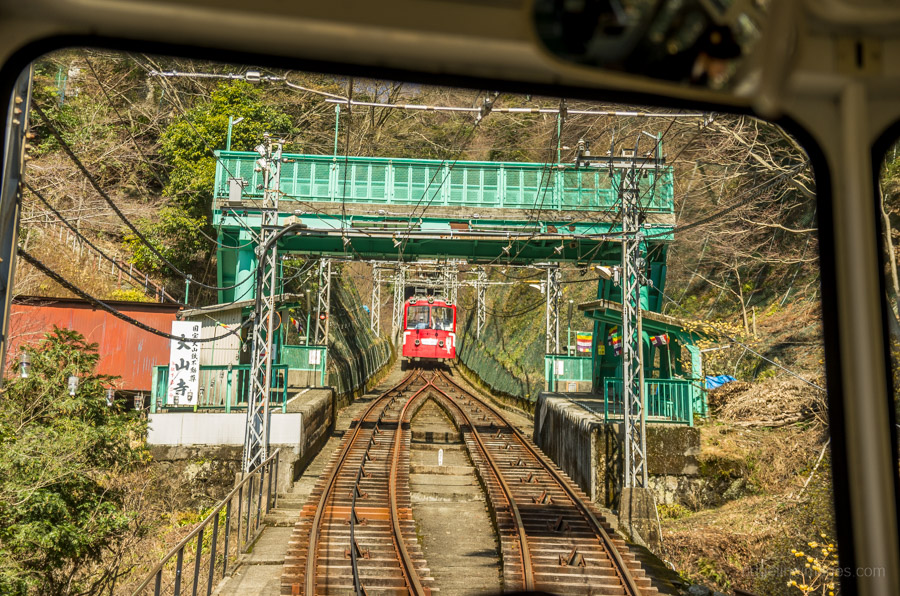 The Oyama Cable Car is a funicular cable railway which shuttles passengers up some 278 metres to the sacred Afuri Shrine. Time permitting the 90 minute hike up to Mount Oyama has excellent views in the direction of Oshima Island and the opposing side of Tokyo Bay. Interestingly, the three stations on the line were renamed in 2008 to better reflect local landmarks such as Shimosha Station became Afurijinja Station. Departures every 20 minutes (870 yen round-trip: Weekdays 09:00-16:30 / 17:00 weekends).
Opened: 1931 Distance: 0.8 km (0.5 mi) Vertical rise: 278 m (912 ft)
Hakone Ropeway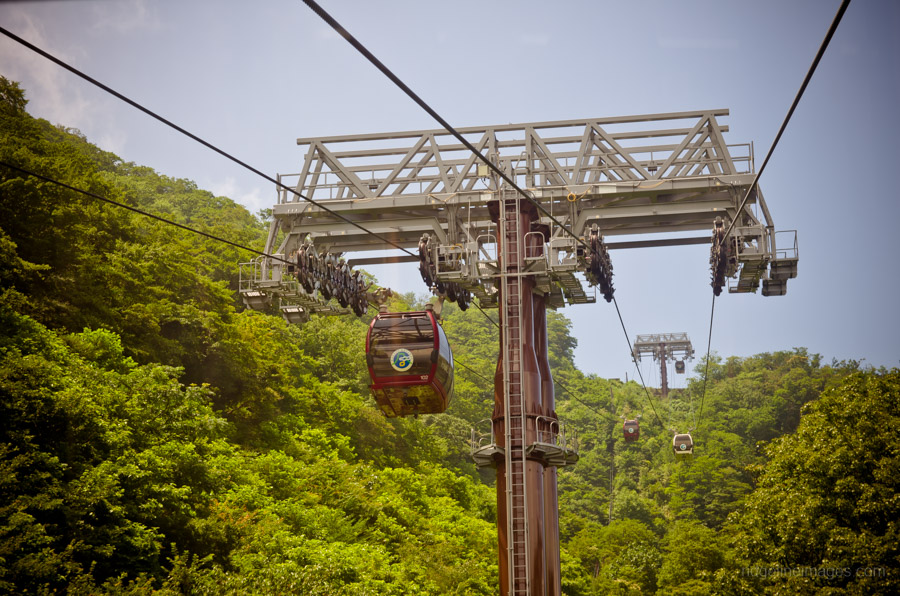 In 2009 the Hakone Ropeway was bestowed the title of the world's busiest gondola lift with over two million paid passengers. The title has since been relinquished with the ropeway suspending operations in May 2015 due to volcano activity in the Owakudani valley. The ropeway includes four stations with one transfer at Owakudani Station. Spectacular are the views over the blue waters of Lake Ashi and volcanic gases flowing from Owakudani. Departures every 1 minute (2,410 yen round-trip: Daily 08:45-17:15).
Opened: 1960 Distance: 4 km (2.5 mi) Travel time: 24 mins
Mitake Tozan Cable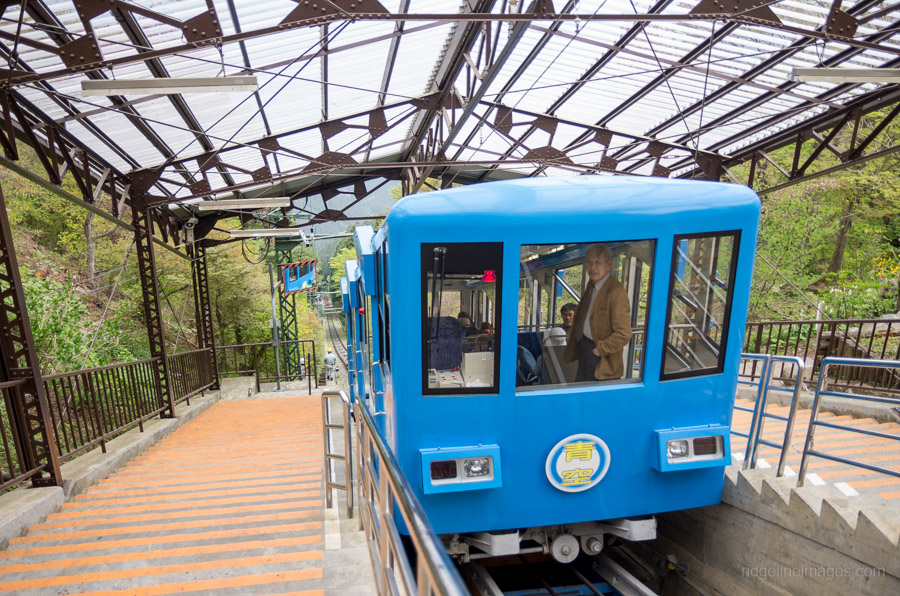 The popular Mitake Tozan Cable has a high vertical rise of 424 metres saving a good hour of walking time. The cable cars correspond to the arriving buses from Mitake Station. The place becomes a bit of a madhouse during weekends and is best avoided altogether over national holidays. Departures every 15 minutes (1,110 yen round-trip: Daily 07:30-18:30).
Opened: 1927 Distance: 1 km (0.6 mi) Vertical rise: 424 m (1,390 ft) Travel time: 5 mins
Takao Chairlift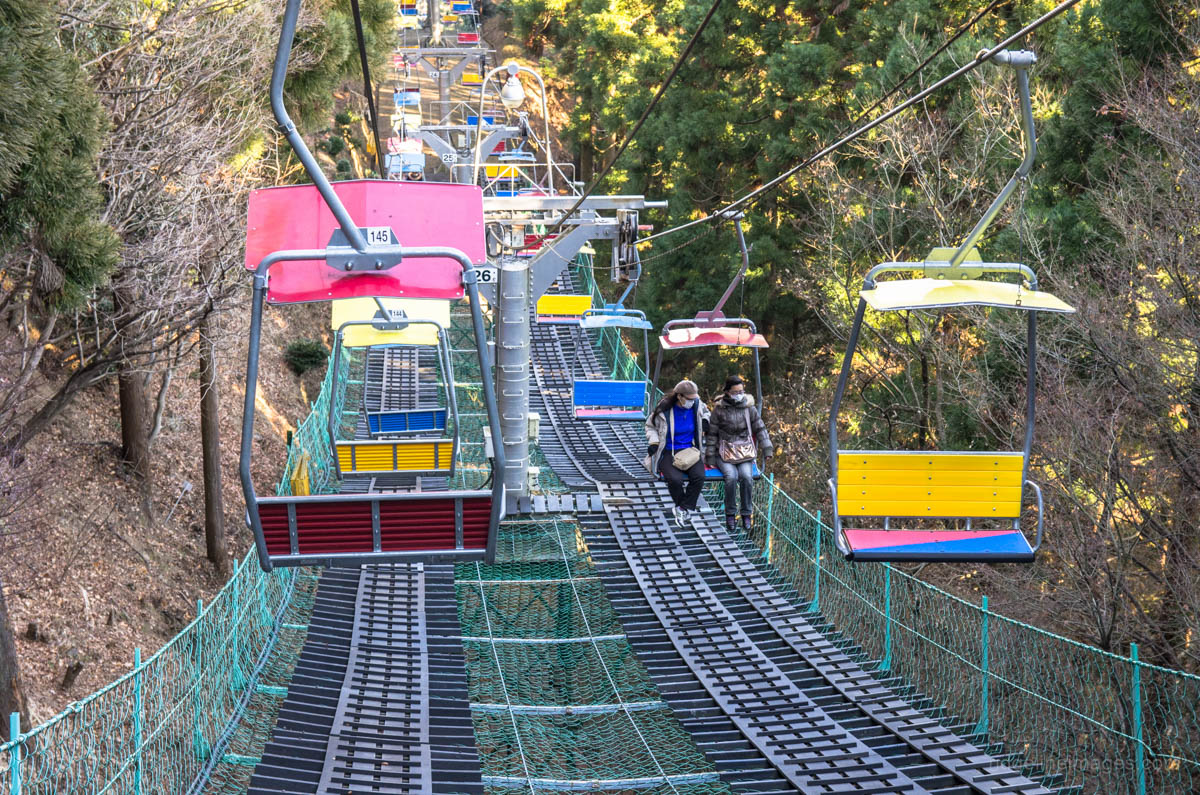 A fun and romantic alternative to riding the Takao Tozan Cable is the nearby chairlift which takes a leisurely 12 minutes to ride up Mount Takao. Look out for the danger sign about swinging the lift and refusing intoxicated passengers. Departures every 30 seconds (930 yen round-trip: Daily 09:00-16:30).
Opened: 1959 Travel time: 12 mins
Hodosan Ropeway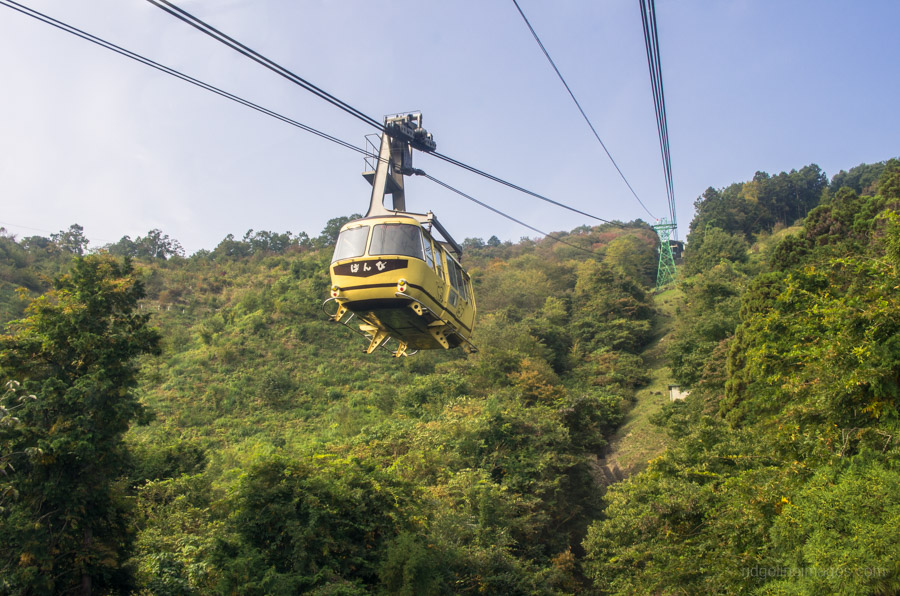 This little known ropeway in Nagatoro, Saitama holds the distinction of running the oldest aerial lift cabins (55 years old) still used in the Kanto region. Walking through the ropeway terminal building feels akin to walking back in time with much of the infrastructure dating back to its inauguration. Departures every 30 minutes (820 yen round-trip: Daily 09:40-16:30).
Opened: 1961 Distance: 832 m (0.5 mi) Vertical rise: 236 m (774 ft) Travel time: 5 mins
Okutama Ropeway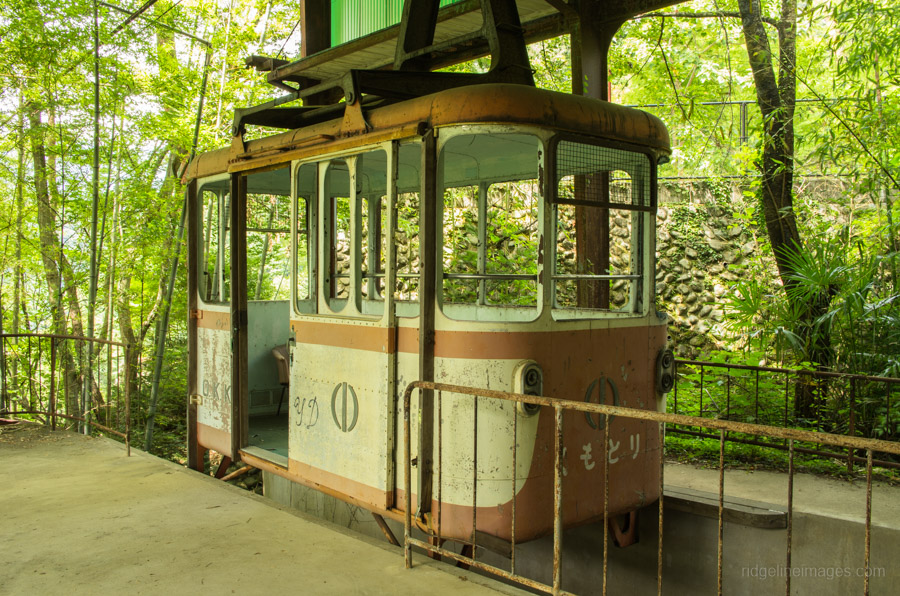 During Japan's high economic growth period in the post war years, there was a flurry of ropeway constructions around Tokyo with some proving more successful than others. The Okutama Ropeway was particularly fateful running for only five short years before being abandoned. A combination of poor positioning along with its relatively short span, doomed this ropeway from the outset.
Opened: 1961 Closed: 1966 Distance: 621 m (0.4 mi) Vertical rise: 0.6 m (2 ft)
Mitsumine Ropeway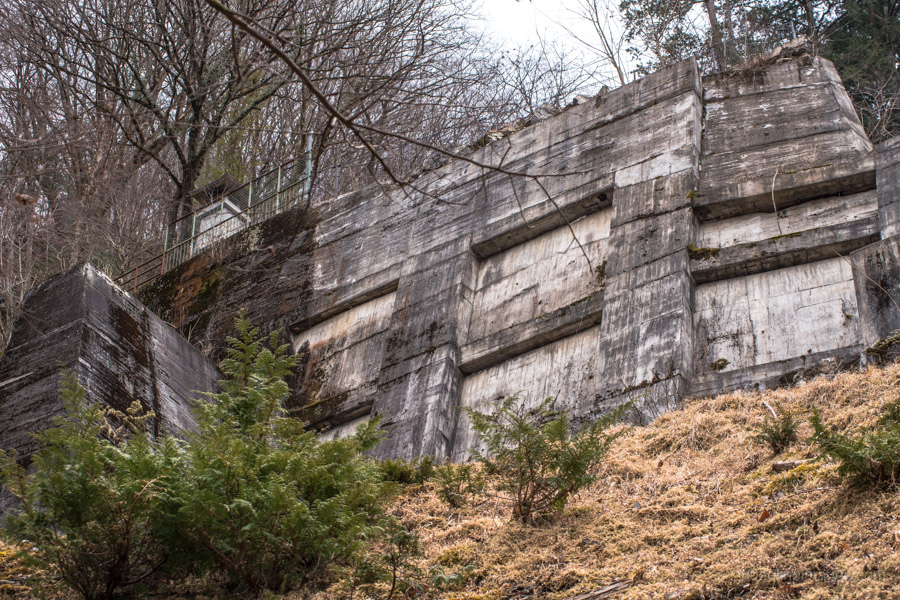 Another ropeway which no longer runs is the Mitsumine Ropeway which ferried passenger up to its namesake shrine. Unlike the Okutama Ropeway it managed a respectable 68 years of service before ageing facilities and metal fatigue signalled its death knell.
Opened: 1939 Closed: 2007 Distance: 1.9 km (1.2 mi) Vertical rise: 680 m (2231 ft)
Minobusan Ropeway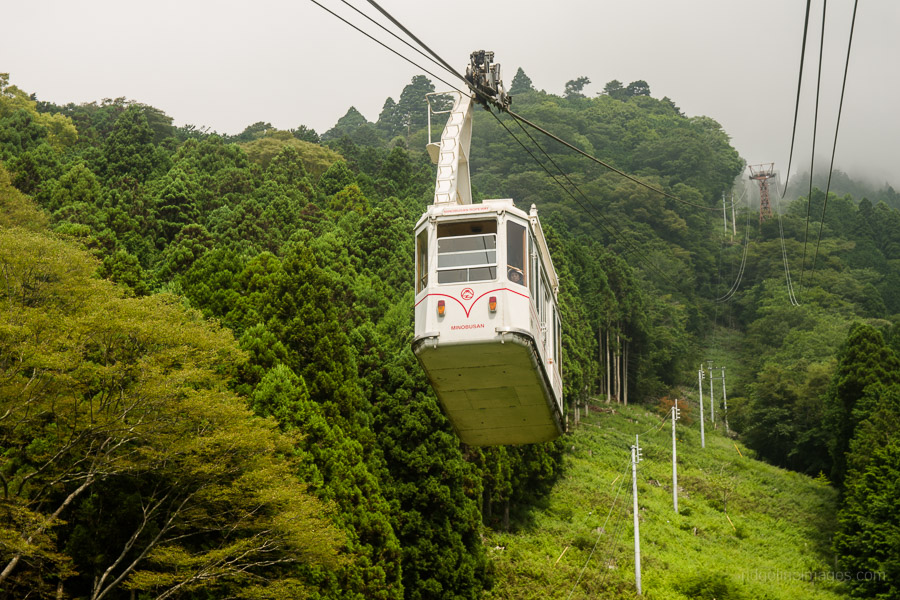 Climbing up a hefty 763 metres the Minobusan Ropeway was originally established to transport worshipers to the upper Kuonji Temple. On clear days the summit of Mt. Minobusan affords a wonderful vista towards Mount Fuji, the Minami Alps and Yatsugatake. Aim for the middle of March and beginning of October where you can catch sight of a rare Diamond Fuji with the sun aligning perfectly with the mountaintop. Departures every 20 minutes (1,400 yen round-trip: Daily 08:40-16:40).
Opened: 1963 Distance: 1.7 km (1 mi) Vertical rise: 763 m (2503 ft) Travel time: 7 mins
Kita Yatsugatake Ropeway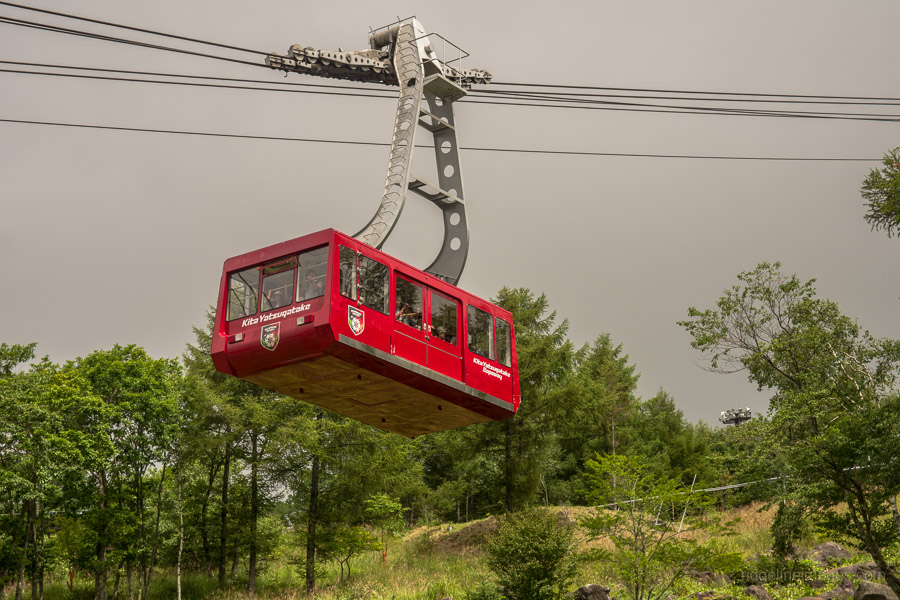 The Kita Yatsugatake Ropeway used to go by the slightly ostentatious title of the Piratasu Tateshina Ropeway until a name change in 2013. A big plus with this ropeway is that it has managed to keep pace with the modern world. The cable cars are spacious and deliver panoramic views as you climb up the Tateshina Highland. The only negative point is the lower terminal has taken on the appearance of a tacky German theme park complete with cosplay sporting attendants. Departures every 20 minutes (1,900 yen round-trip: Weekdays 08:40-16:40 / 17:00 weekends).
Opened: 1967 Distance: 2.1 km (1.3 mi) Vertical rise: 466 m (1,529 ft) Travel time: 7 mins