A Simplified Backpacking Cook Kit
One of my resolutions this year was to lighten my base weight. It's easier said than done. First up I tackled my first aid kit, followed by some upgrades to my sleep system and shelter with a Nemo insulated sleeping pad and MSR FreeLite tent. Lastly, I set about rejiggering a bloated cook kit. It was time to ditch the aluminium bowl, storage sacks and a stackable solo cook set that alone came in at 272 g (9.6 oz) just 25 g lighter than the whole new kit and caboodle.
The cook kit is centred around an Evernew ultra-light 0.9 litre titanium Mug Pot. It's made in Tsubame City, Niigata famed for its skilled metal artisans and with a street price of around 4,000 yen makes it good value for money. It was a toss-up between this and the Evernew Pasta Pot which is negligibly lighter and fits the Humangear GoBites Duo spoon however the Mug Pot has a shallow, wide brim making it more versatile. I gave up on the Light My Fork Spork after the third one self-disintegrated on a multiday hike and I like that the GoBites Duo can be extended when you need the extra reach.
Arguably nesting the Snow Peak titanium Mug Cup inside the mug pot is a luxury addon that could well be dispense with. On the other hand, it's nice when you want a pre-dinner soup or need an additional receptacle to keep the meat sauce warm while boiling pasta. For these reasons I'll cop the measly weight penalty. After all these years the Primus Femto P-115 stove is still going great guns even if the piezo igniter is about as useful as a wet match in a dark cave. One thing I can't do away with is my ShamWow towel to wrap the stove, mop up wet pots and underside of the tent fly on high condensation mornings.
Current Cook Kit
.
*Not included in base weight
.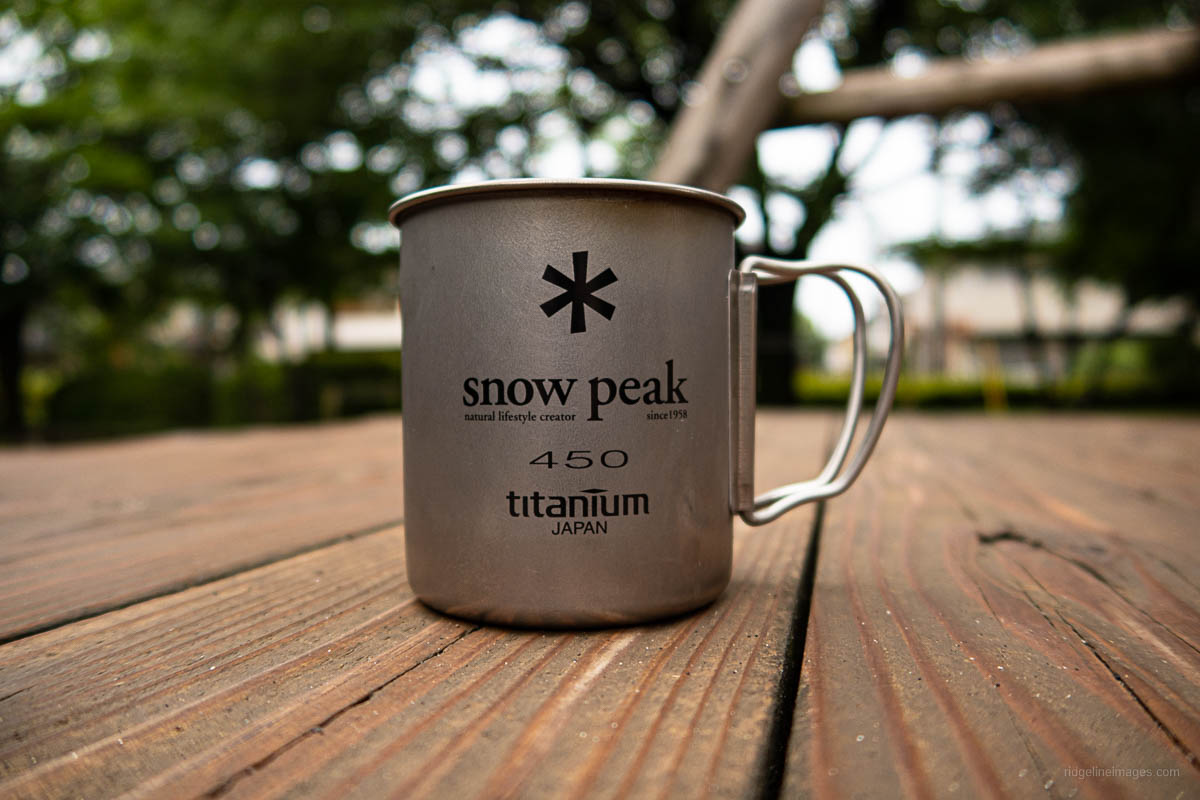 Snow Peak 450 single wall titanium Mug Cup.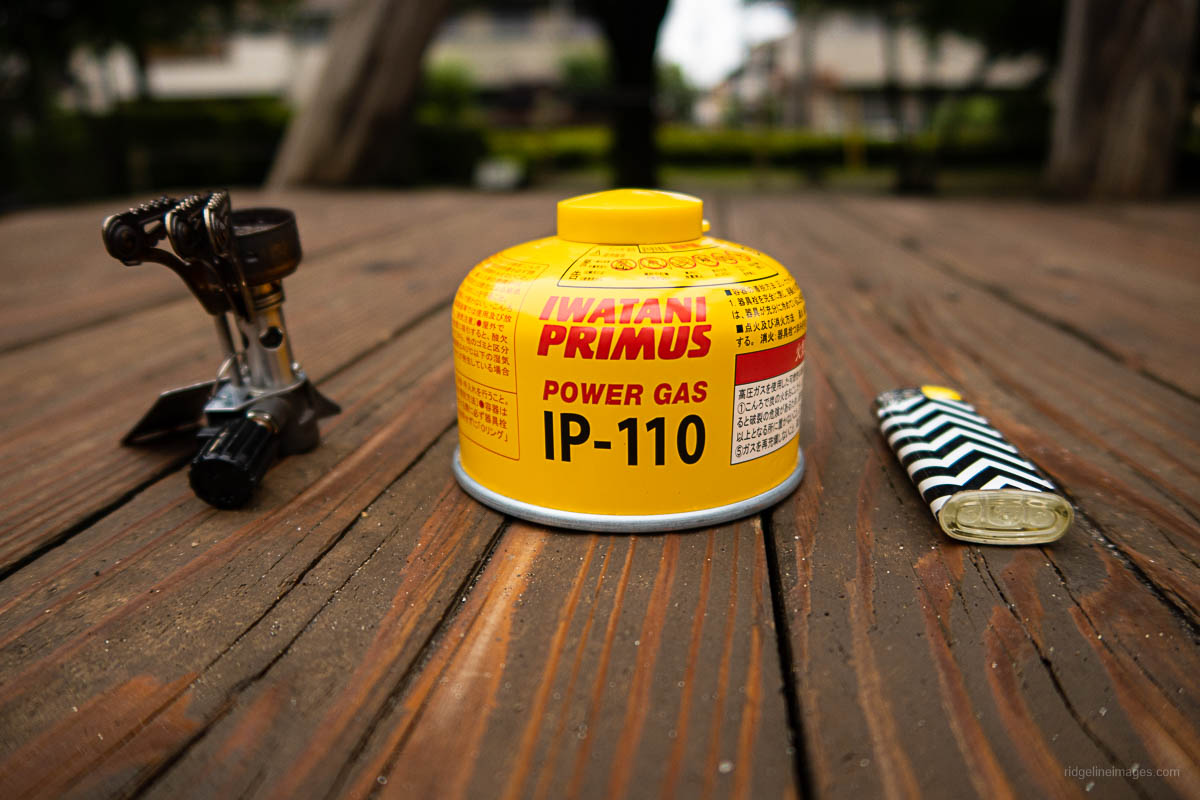 Primus Femto P-115 stove, small canister and lighter.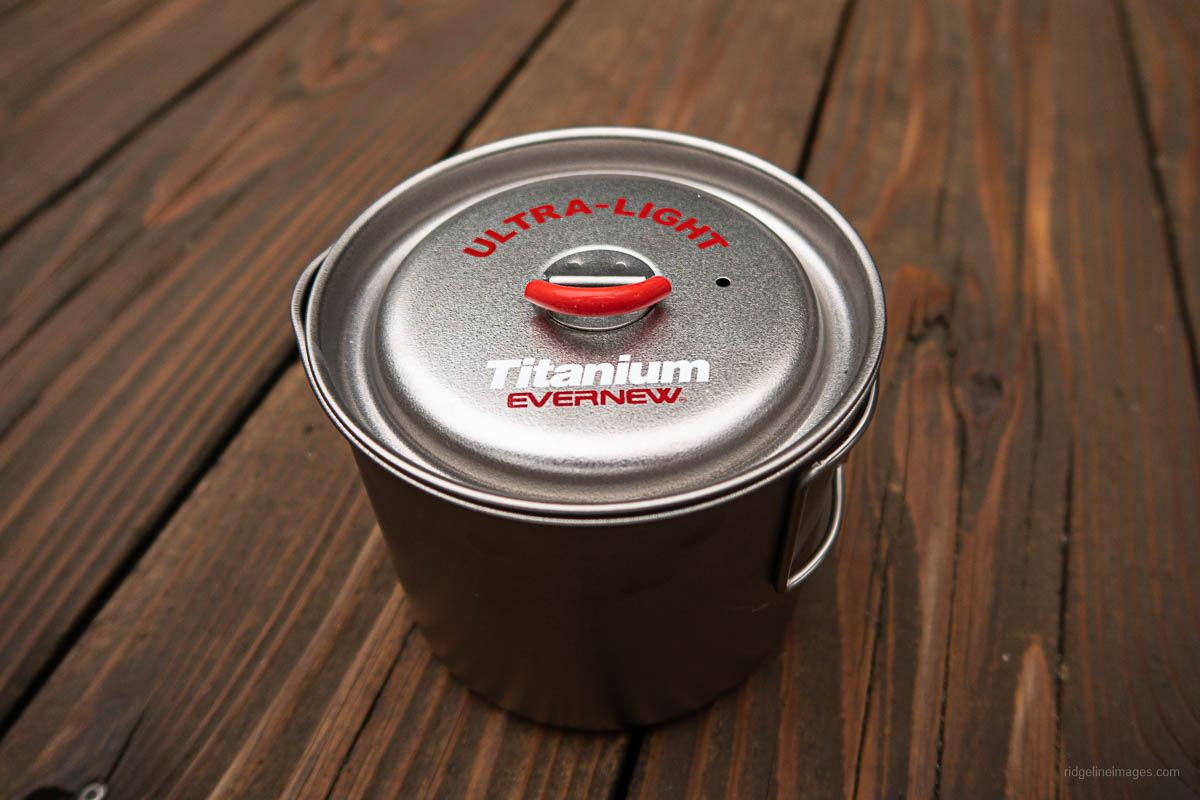 Evernew ultra-light 0.9 liter titanium Mug Pot.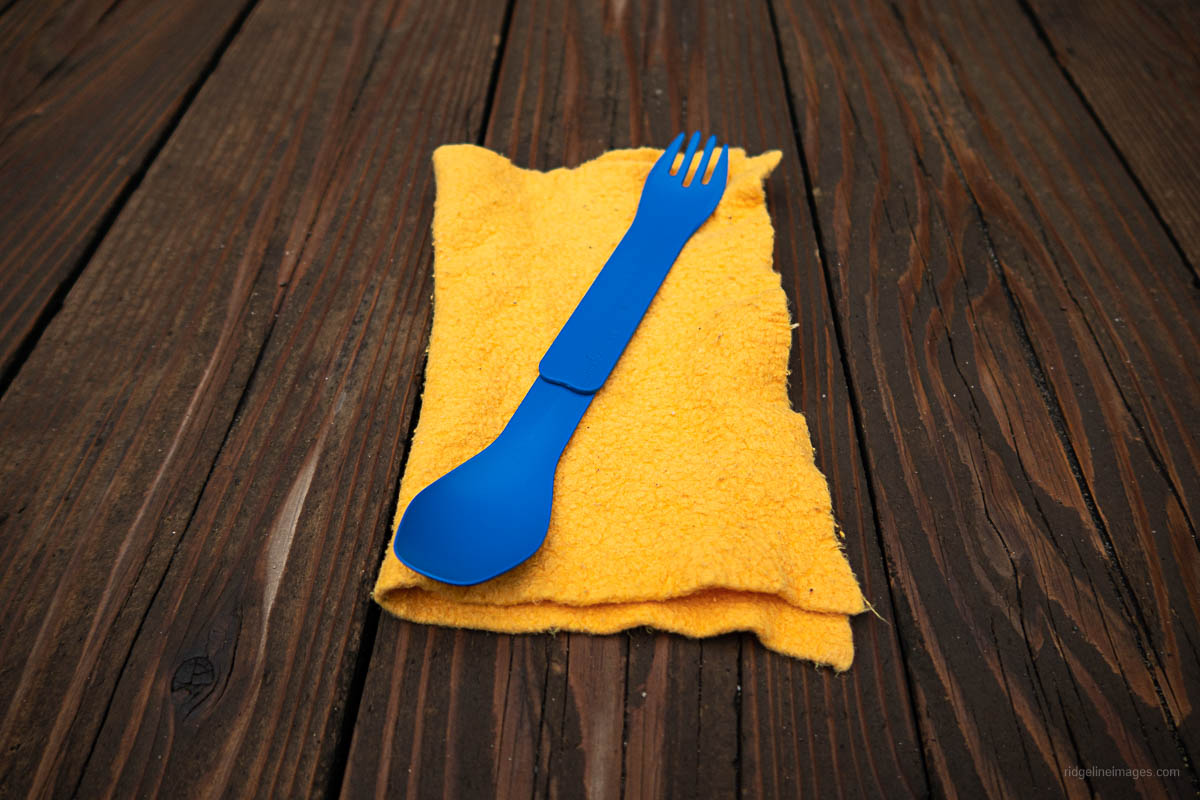 Humangear GoBites Duo.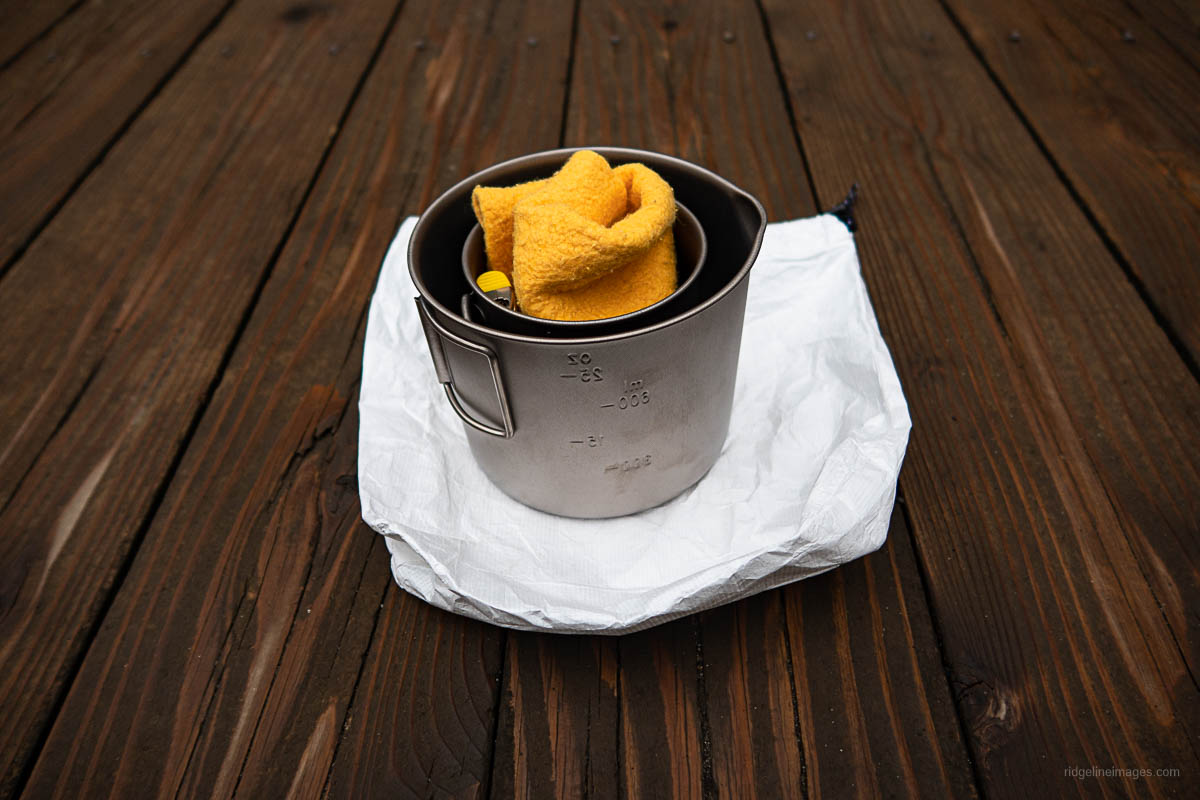 Stove wrapped in ShamWow cloth towel.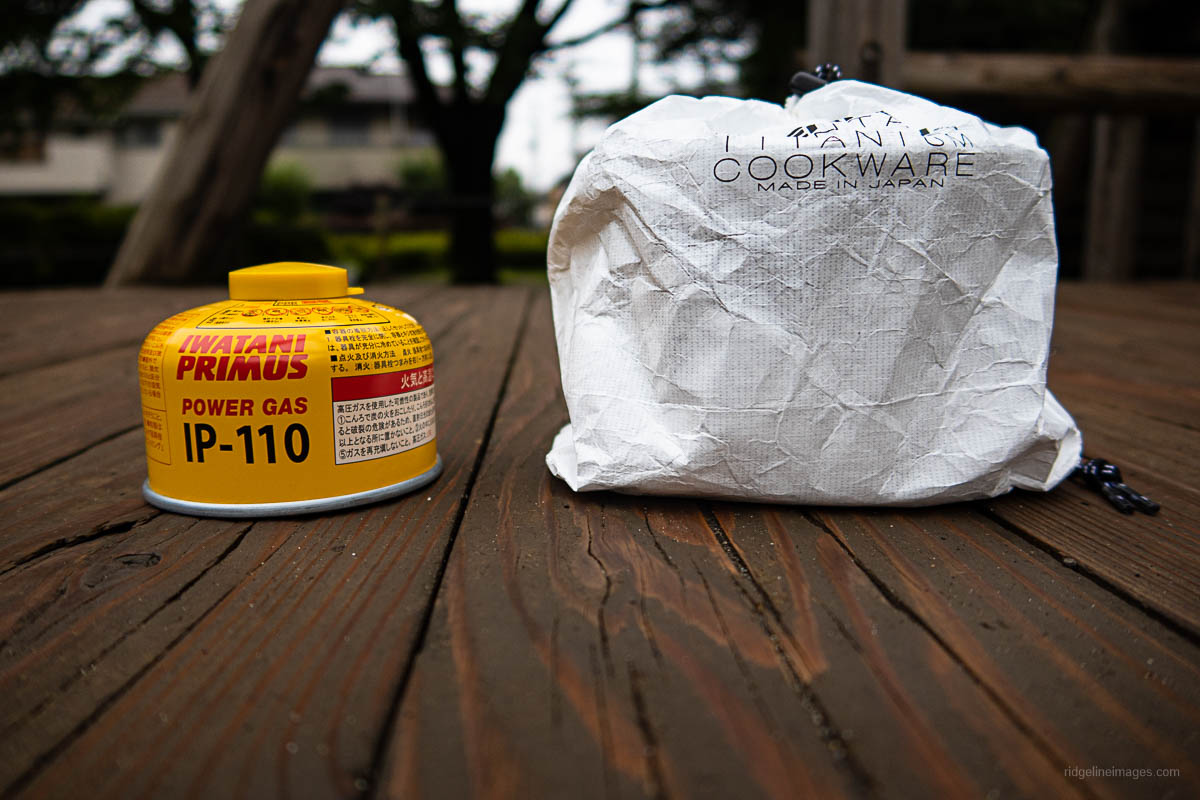 Everything packed away in stuff bag.