Navigating the Pitfalls of Garmin Japan
As someone who enjoys in the simplicity of navigating using a map and compass to find my way, I never really saw the necessity of investing in a handheld GPS unit. However, it's not always beer and skittles out on the trail and there are times you'll find yourself constrained relying solely on paper maps. Personally, I felt that the bog-standard Japanese Yama-to-Kogen series 1:50,000 maps sometimes didn't provide enough detail. Minor trails, bridges and waterways are often overlooked which can make it trying to pinpoint your exact location. Having had a fair share of frustrating moments I decided earlier this year to invest in a handheld GPS unit.
Enter Garmin Japan. For anyone looking to purchase a GPS in Japan the biggest impediment to buying one here is the cost. Garmin does this very cleverly by making a standard worldwide model and another configured specifically for the Japanese market. Case in point, let's take the company's most recent offering the Oregon 750t ($549.99 USD) with its Japanese counterpart the Oregon 750TJ coming in at a hefty 97,200 yen ($870 USD) or a third more expensive. This pricing is even more stark when compared to European models which can be often had for around half that price online.
Determined to circumvent these exorbitant charges I thought an obvious tactic would be to purchase an overseas model and simply load the Japanese Garmin map TOPO10MPlusV3 and Bob's your uncle. But no Garmin had anticipated this tactic also. After contacting Garmin customer service, I received a quick reply stating the following; "For your information, Oregon 750 cannot support & run Japanese Garmin map TOPO10MPlusV3 as it is not compatible with Oregon 750." They also went on to say the 750 is only equipped with English while the 750TJ is embedded both English and Japanese and that the map data is made exclusively for Japanese GPS versions. Not unsurprisingly when the tables are switched the Japanese versions have no compatibility issues loading TOPO maps from other countries.
For your information, Oregon 750 cannot support & run Japanese Garmin map TOPO10MPlusV3 as it is not compatible with Oregon 750.
— Garmin Taiwan Service Center
And there you have it textbook region-locking. Garmin imposes this price discrimination by removing Japanese language settings from international models all the while making their Japanese maps compatible only with Japanese units. The result being Japanese users buy its products at an inflated price and visitors from abroad are sidelined from accessing local Garmin mapping content.
So what alternatives are there if you wish to use a Garmin unit in Japan without breaking the bank? One approach is to purchase a model from overseas and install a topographic map through a third-party provider such as UUD who sell the Topo 10m v5.0 in English (15,120 yen). Though probably the most affordable way is to purchase a refurbished unit. I bought my refurb. Oregon 600t through an online auction site for 31,000 yen ($277 USD) which is indistinguishable from new stock. The box was only thing different. The unit included the Worldwide DEM Basemap, TOP U.S. 100K v5 and Japan RoadNavi 25000 v2 on microSD card with road and 10m topographic maps in English.
After road testing the Oregon 600t for several months now I simply can't imagine hitting the trails again with bringing it along. The 10m topo maps for the most part include the same trails as found on the Yama-to-Kogen series though occasionally omits lesser used trails so you need to use the route planner tool to manually input waypoints. Regarding battery life, using Panasonic Evolta alkaline batteries I can just about squeeze out an overnight hike on battery save mode and by minimizing the backlight timeout. Recently however I made the switch to rechargeable nickel-metal hydride (NiMH) batteries which last a fair bit longer. The bright 3-inch touchscreen display cuts down on glare and remains readable in direct sunlight. Another selling point of the unit is its ruggedness with a strengthened screen which can accommodate gloved operation. Being durable places it at a huge advantage over most other GPS-capable smartphones.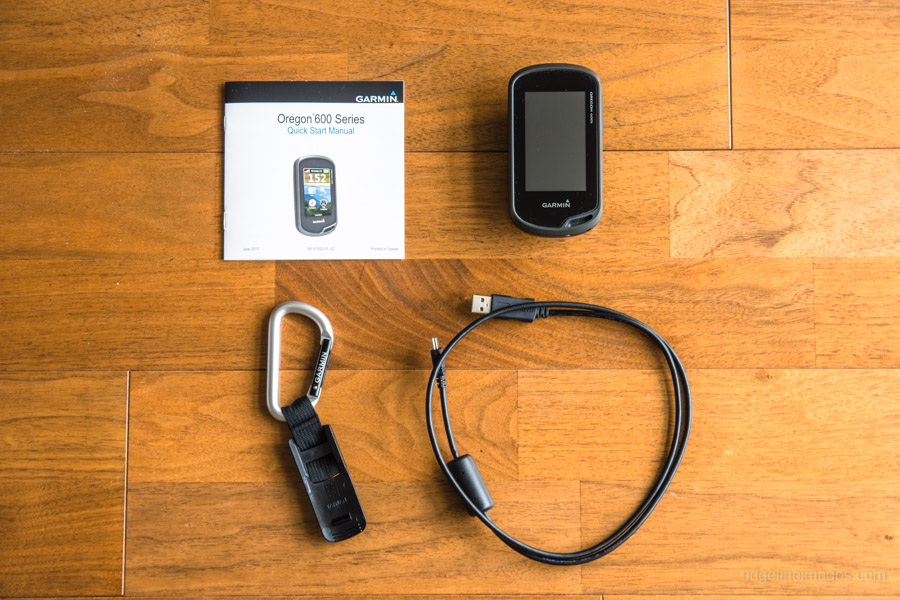 In the box: Oregon 600t, USB cable, carabiner clip and documentation.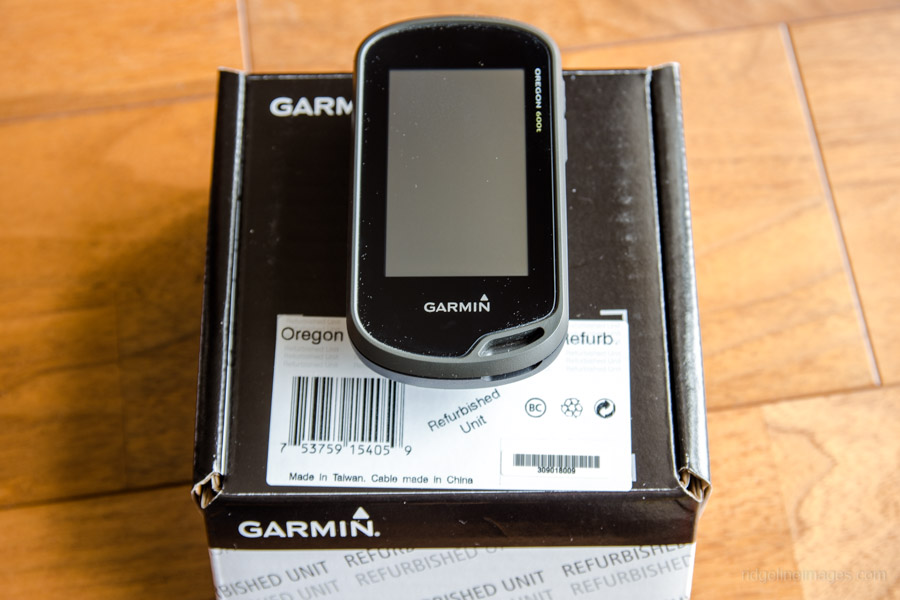 Oregon 600t refurbished unit.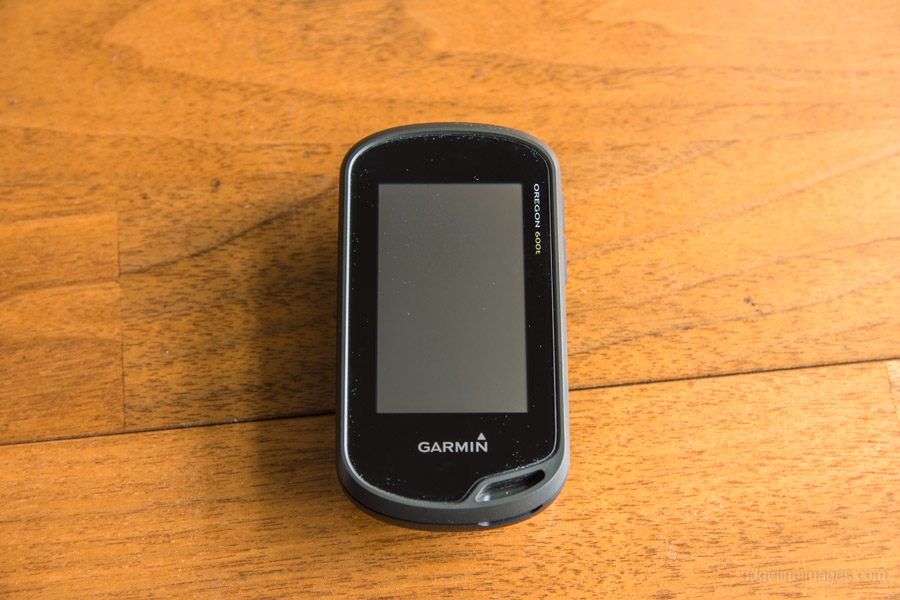 Oregon 600t handheld GPS.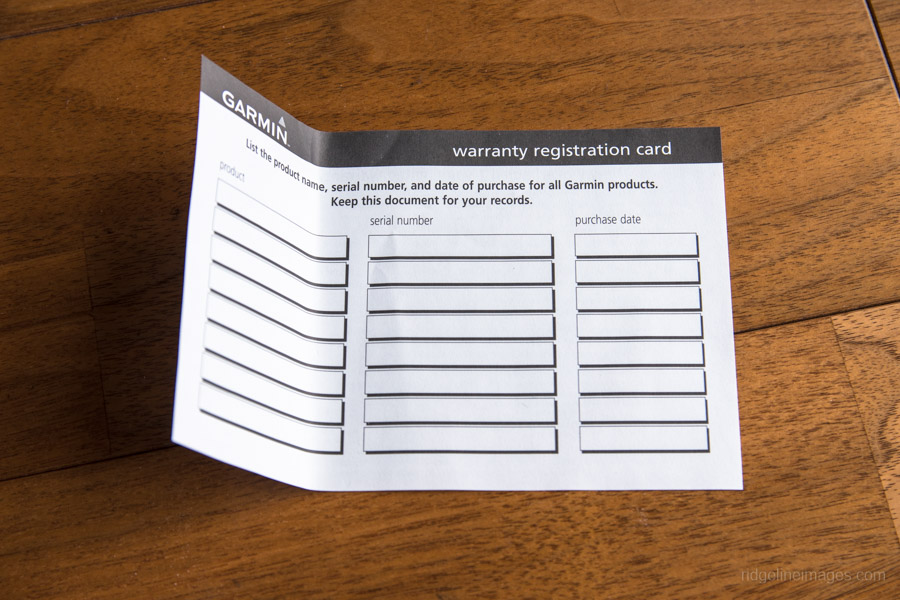 Oregon 600t refurbished unit with 1 year warranty registration card.