3-Day, 3-Season Backpacking Gear (Updated 2020)
Glorious Golden Week weather yet confined indoors apart from a morning run and biweekly foray to the local supermarket courtesy of COVID-19. It's borderline cruel and unusual punishment for us hikers and folk who love spending time outdoors. In the last 10 years I can only think of one GW where I didn't make it out for at least a day hike. On the plus side it has allowed some time to re-examine my current hiking kit.
Last week I took stock of my first aid essentials and managed to whittle the weight down by more than half. This time I'm scrutinising gram for gram the gear I typically carry on a three-season, three-day hike. Back in 2017 I went through much the same process and will use that as a benchmark to see if I've made headway towards the lofty goal of becoming an ultralight backpacker.
Cut to the chase, I'm pleased to report that I have dropped my base weight by a little over 20 percent or 1.8 kg (4 lb)! This is mostly credit to a lighter tent, sleeping pad and down jacket. These new acquisitions are also less bulky meaning I've been able to ditch my unwieldy 70 litre Montbell backpack and revert to my moderately heavy but comfortable 35 litre Mammut Trion Pro (it's a mountaineering pack so stripped off some unwanted bells and whistles). Once the hiking season is given the green light choosing a replacement lightweight 45-50 litre pack will be high on the agenda.
Some weight was added by the rain pants – I always saw them a novelty, until I needed to don a pair on. My timeworn Mammut GORE-TEX Pro-Shell continues to soldier on but it's heavy and overkill for most 3-seasons environments so the matching Outdoor Research Helium II Rain Jacket would be nice. What I particularly love is the Montbell cool parka hoodie, great for shielding you from ultraviolet rays along with being very breathable. Finally thumbs up to the Thermarest Trekker pillow case which can be stuffed with a down jacket to act as a pillow. It's both comfy and doesn't slip off the sleeping pad like inflatable ones of old.
3-Day, 3-Season Backpacking Gear (Updated 2020)
*Not included in base weight
Purchased after September 2017
Total base weight: 6.89 kg
Consumables incl water: 4.30 kg
Camera: 0.32 kg
Fully packed: Including food, 2 litres of water and camera gear 11.59 kg
.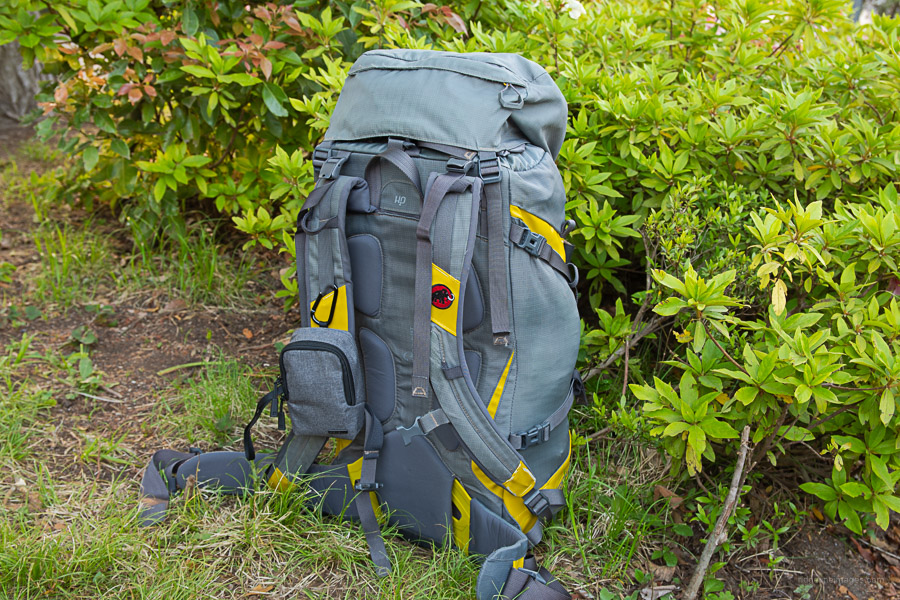 Mammut Trion Pro 35+7.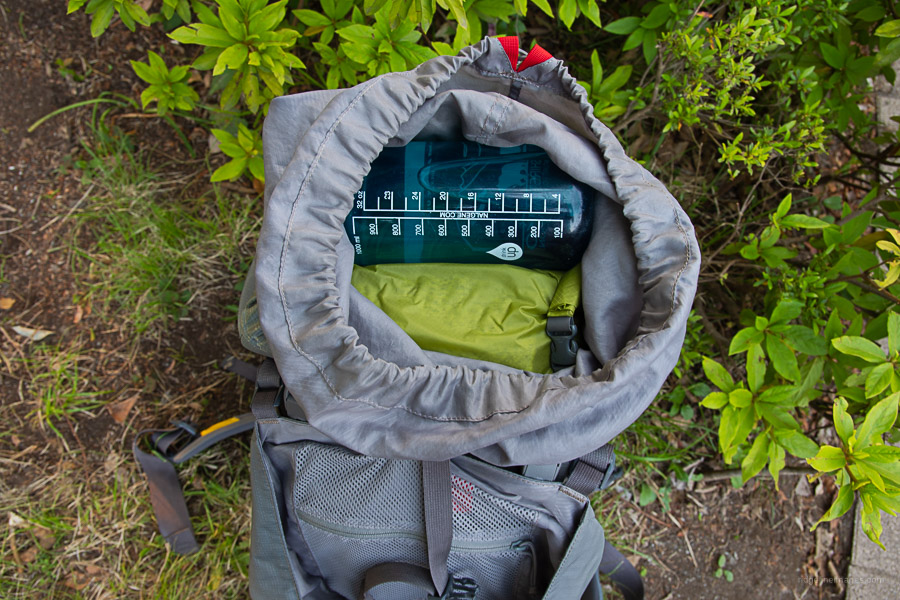 Draw top collar for extra storage.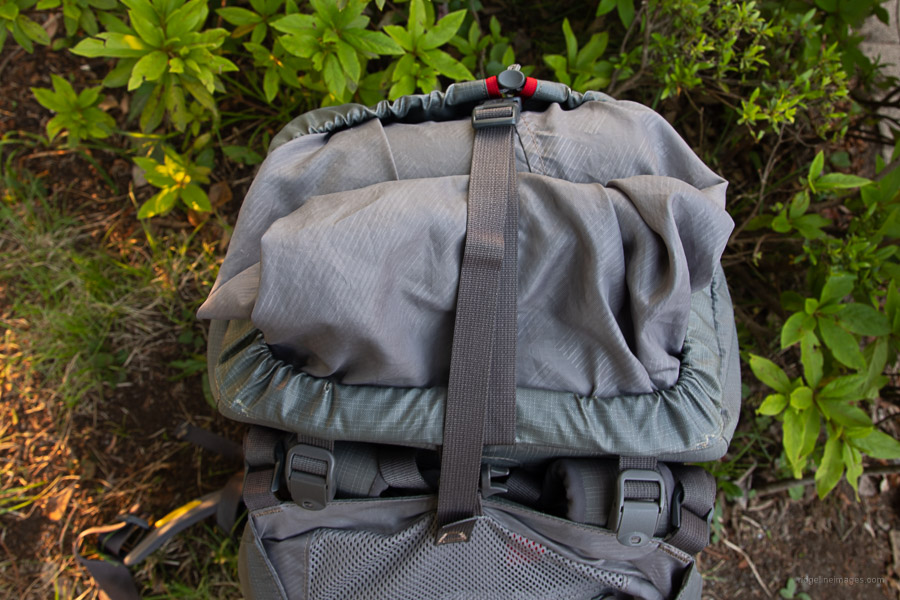 Draw-top closure strap.