Where Art and Nature Meet
The Kiyotsu Gorge (Kiyotsukyo) in Tokamachi City, Niigata Prefecture is considered one of the three great gorges and is designated a natural monument of Japan. The gorge is 12.5 km in length and was carved out by the Kiyotsu River, a tributary of the Shinano River. A hiking course follows along the river starting at the Yagisawa bus stop and finishing at the kiyotsukyou iriguchi bus stop taking around 7 hours to complete. If that sounds a little too much like hard work, there is a 750-metre tourist tunnel which recently (April 2018) has undergone a rather brassy makeover.
The tunnel refurb was led by a Chinese architectural outfit MAD with the design brief to add a contemporary mood to the historic passageway while maintaining a connection with nature. The concept is based around a multicoloured "Tunnel of Light" with different colours leading to four lookout points dotted along the tunnel. Linking the coloured lights is a sound installation which was cathartic with tribal overtones. The art installations include a room covered in fiery red convex mirrors, a toilet with a one-way mirror covered in a metallic film and culminates at the "Light Cave" with stainless steel plates affixed to the ceiling allowing the rock formations known as columnar jointing to be reflected from the cave. It's certainly unique and challenges our thinking about how utilitarian spaces can be made with a broader context in mind.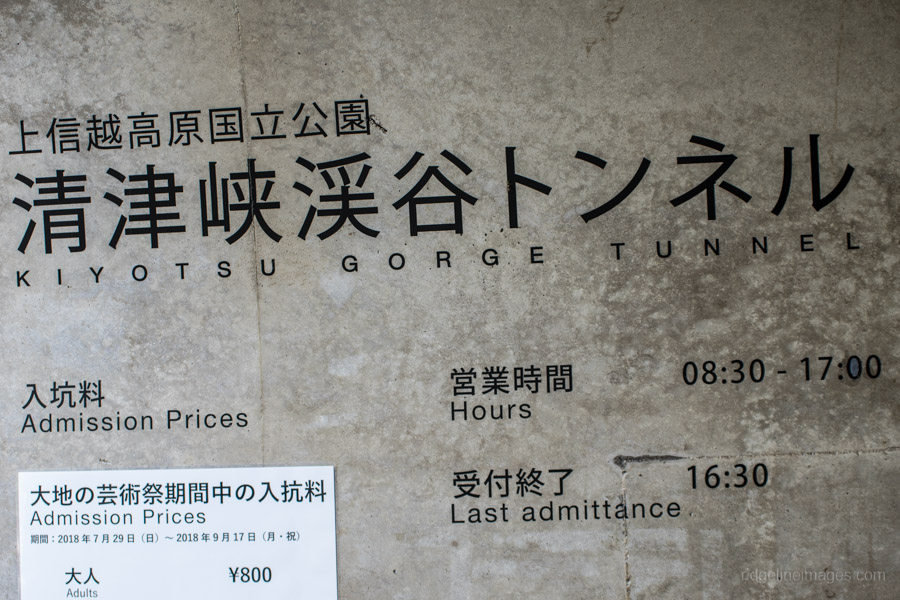 Kiyotsu Gorge Tunnel entrance.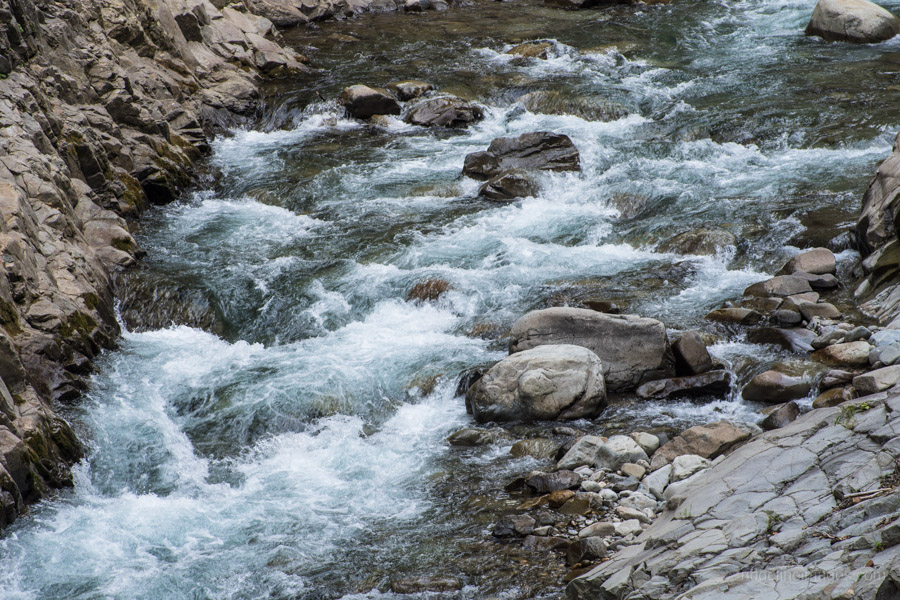 Kiyotsu River.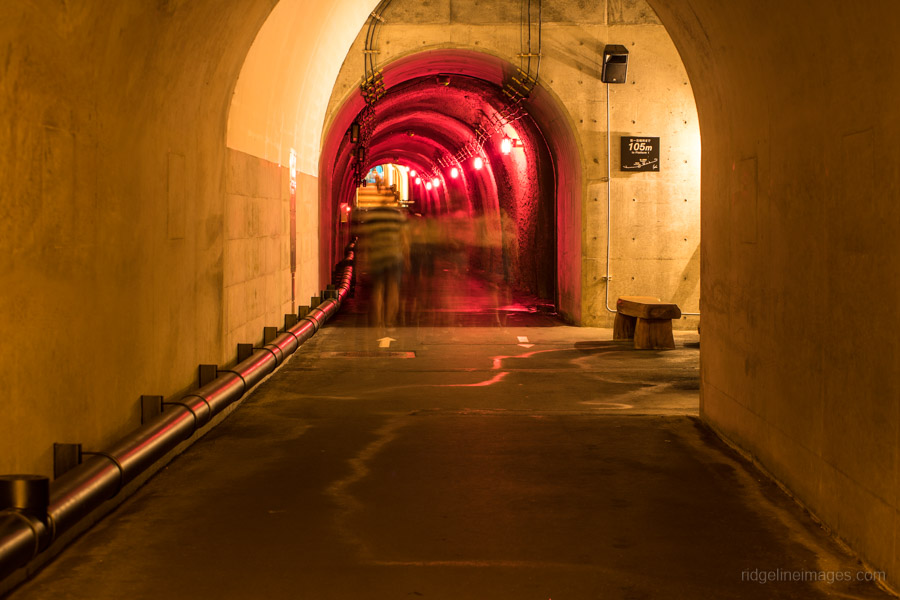 A sound installation.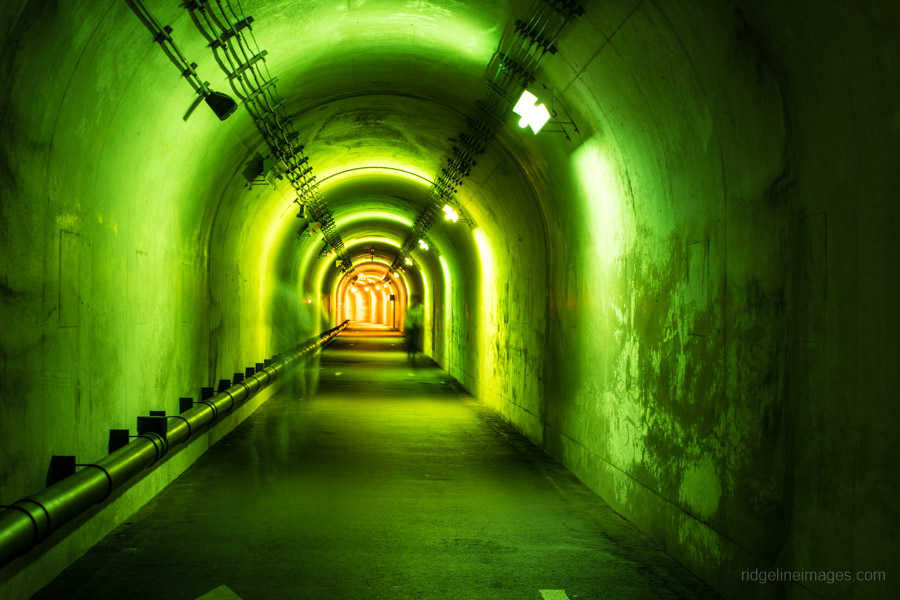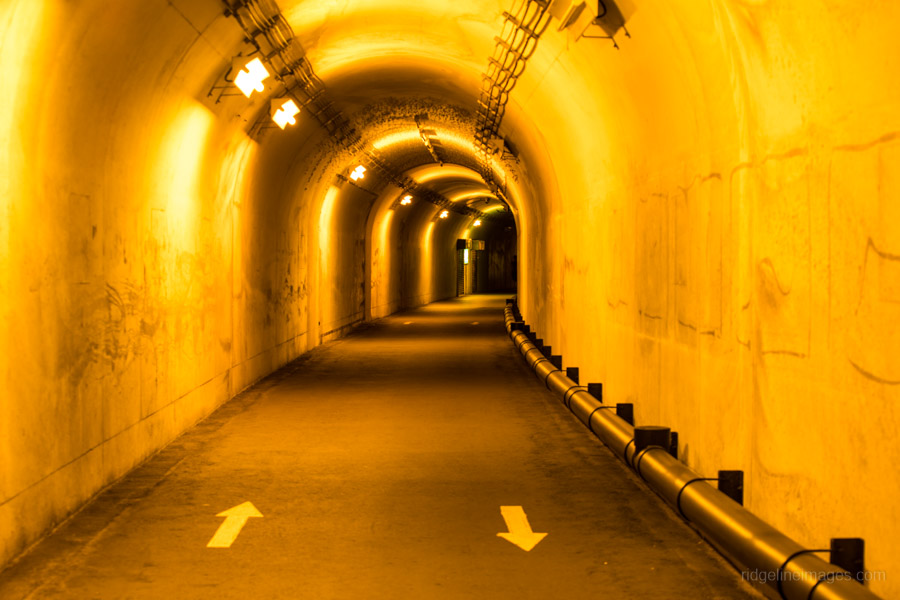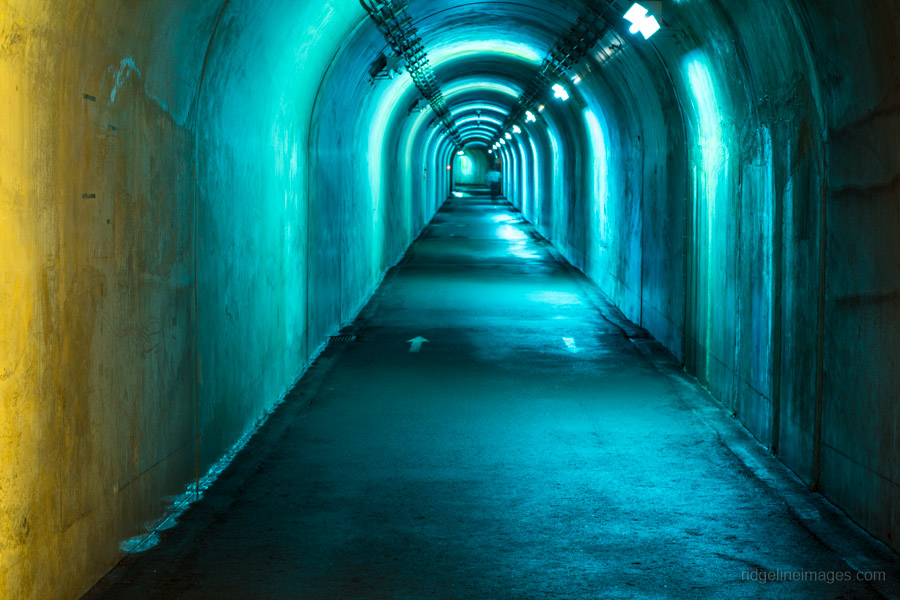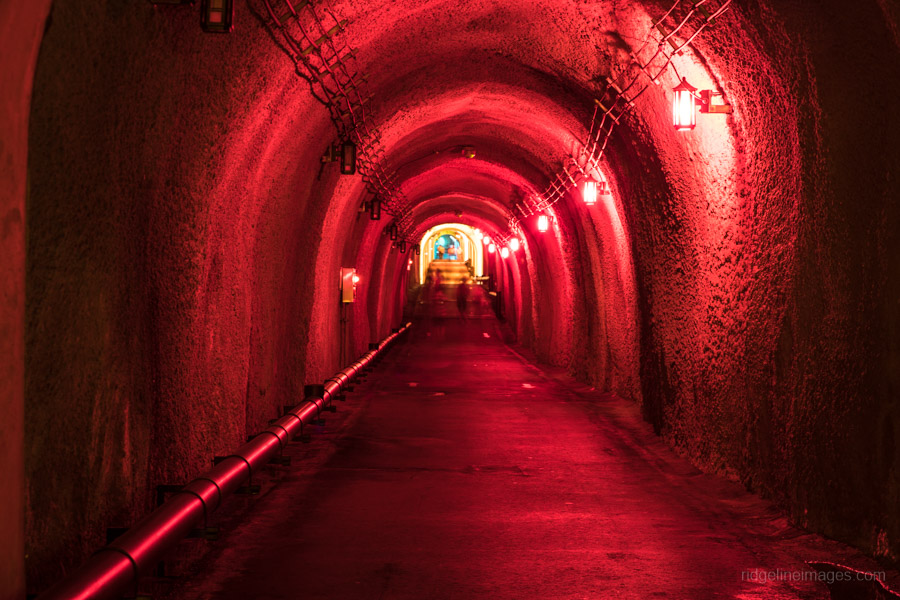 Kiyotsu Gorge Tunnel coloured lighting.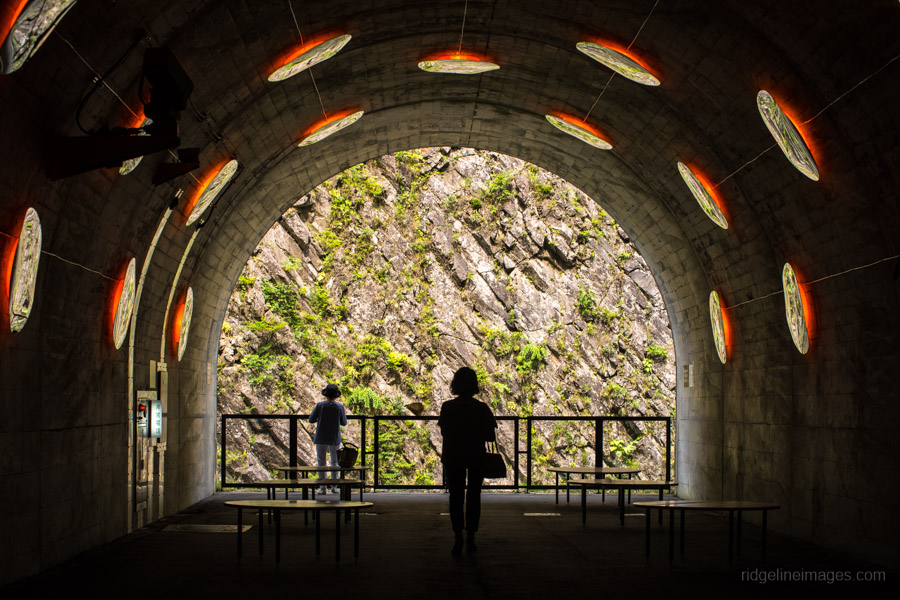 A room covered in fiery red convex mirrors.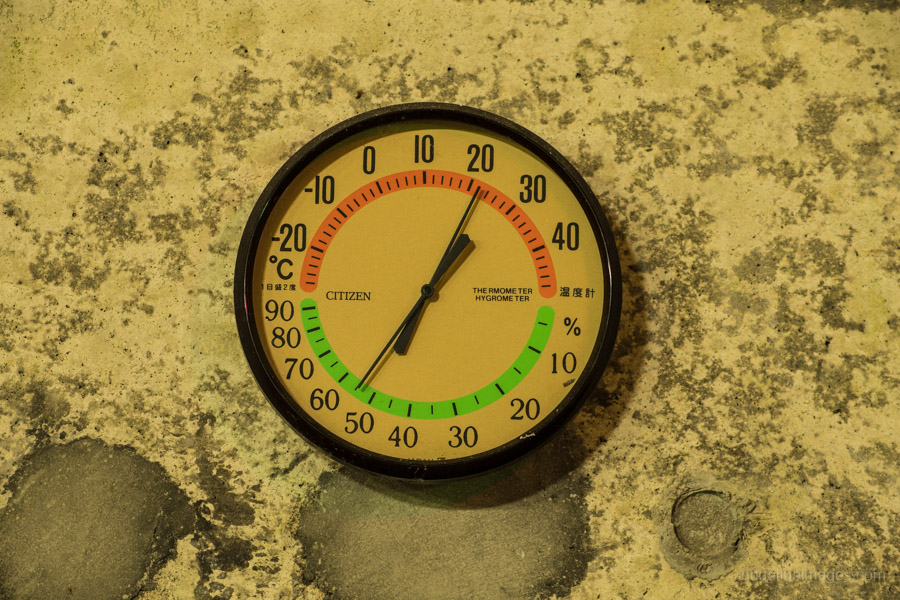 Comfortable 22 degrees.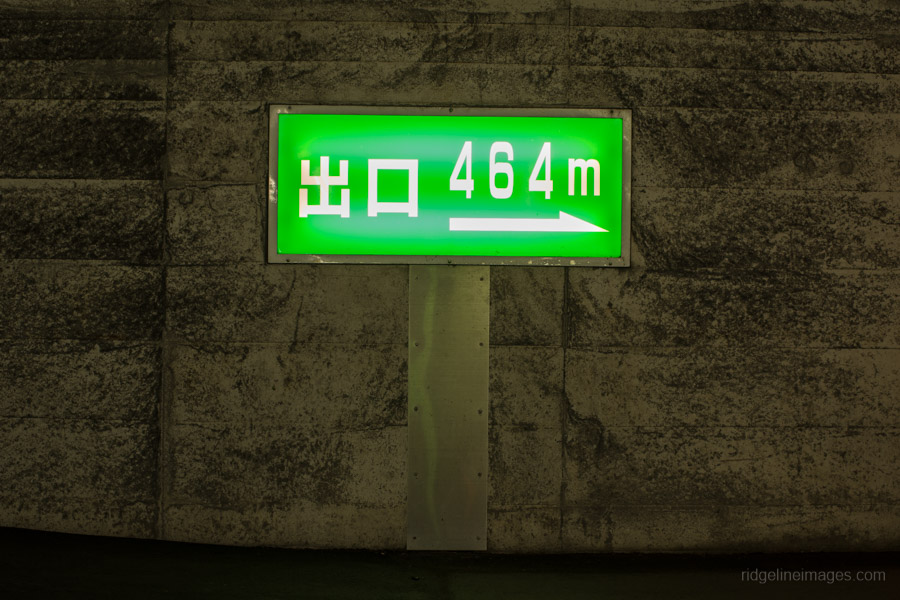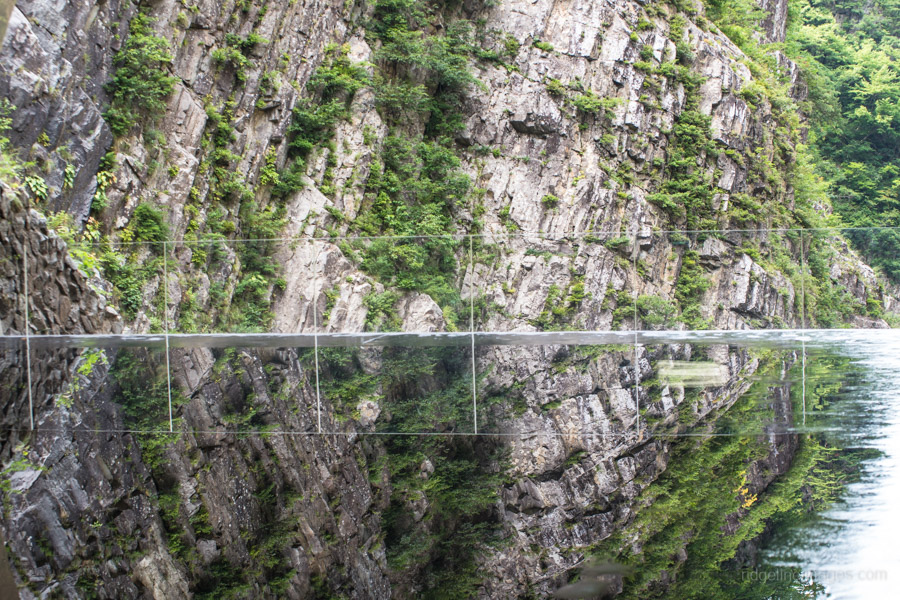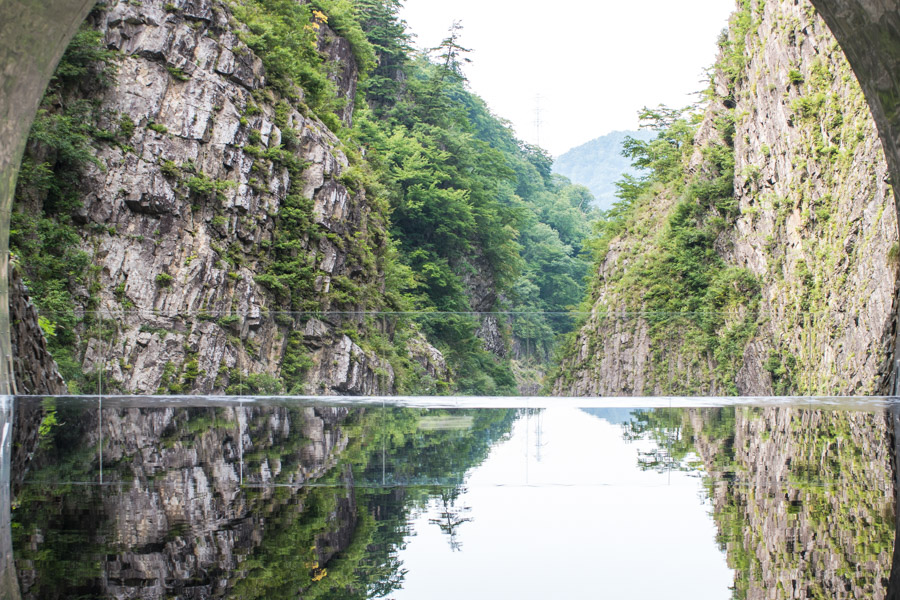 Light Cave Kiyotsu Gorge.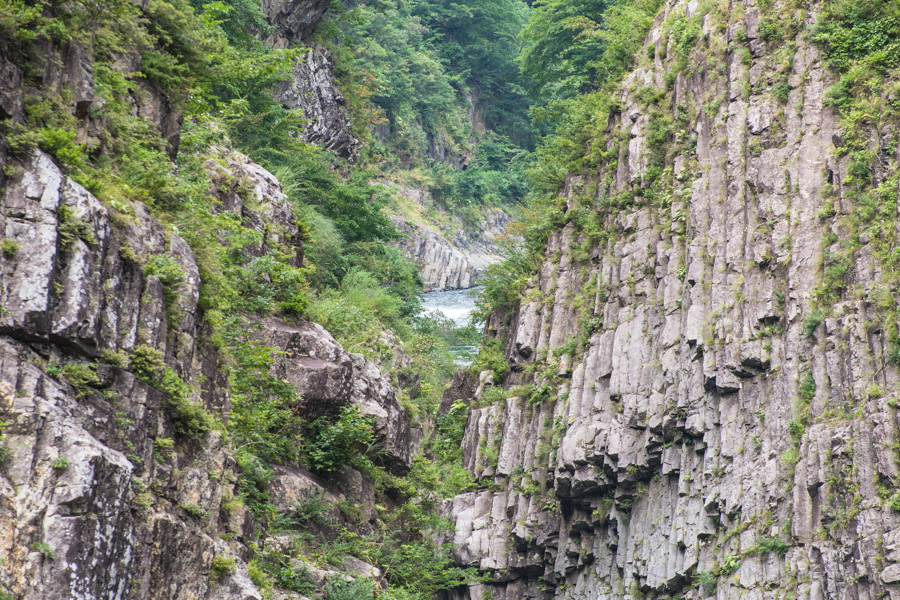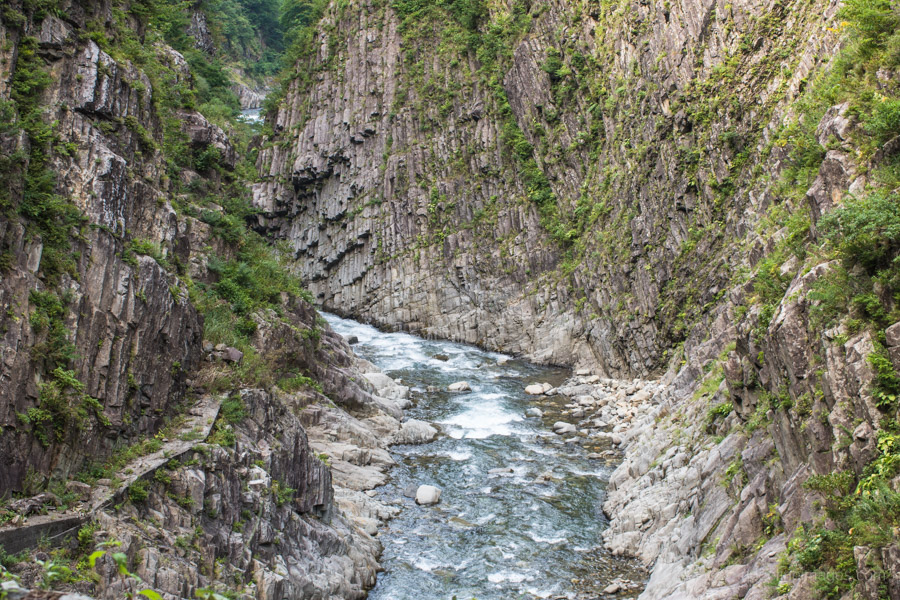 Looking along the Kiyotsu Gorge.
.
Access: take the "Morimiyanohara" express bus from Echigo-Yuzawa station (30 minutes, 470 yen) to kiyotsukyou iriguchi bus stop. From the bus stop, it's a 30-minute walk to the gorge. Open daily 08:30 – 17:00 (Adults: 800 yen children: free) closed from mid-January to end of March.

.