No Escalators just 486 steps from the Ticket Gate
When one thinks of a deep, subterranean station you would normally envisage somewhere like Roppongi Station in Tokyo which rests at a hefty 42 metres (138 ft) underground. What you probably wouldn't guess is that the deepest railway station in Japan lurks beneath the mountains smack-bang between Tokyo and Niigata. Welcome to Doai Station a virtual 'ghost station' on the JR East Joetsu Line in Minakami, Gunma Prefecture.
At first glimpse the station seems rather innocuous with an architecturally challenged exterior, coupled with a bog-standard elevated platform. It's not until you enter that things turn let's say a little haywire. First the station is unattended, in fact it hasn't been manned since 1985 after the Joetsu Shinkansen opened and siphoned off most of its customer base. Next there are 486 steps from the ticket gate to the underground platform 70 metres (230 ft) below which incidentally sits in the middle of a 13 km long tunnel. Whilst not the deepest in the world, that crown belongs to the Arsenalna Station on Kiev Metro at 105.5 metres (346 ft) it still takes a travel time of 10 minutes and that's on the way down.
The main terminal building and underground platform opened in 1967 and during the intervening years its evident that little has been spent on the station's upkeep. Venturing down the endless procession of steps is a sombre experience with its dimly lit interior and damp rather cave like ambience. At first I thought the stainless steel railing which marks the boundary between the steps and the installation space for a never realized escalator was a modern addition, but no it had just endured better than most of the building.
Not surprisingly trains run infrequently in this neck of the woods and to make matters worse the upper station waiting room was unceremoniously locked down earlier this year to stop recalcitrant hikers from cooking and setting up base camp. Apparently their cooking constituted a fire risk so that put an end to those shenanigans. This leaves only the forlorn looking waiting room on the lower platform which could easily double as a setting for a Japanese horror film. On the plus side the station has become a tourist magnet in its own right attracting train enthusiasts and a steady stream of sightseers from the neighbouring Minakami Onsen area.
.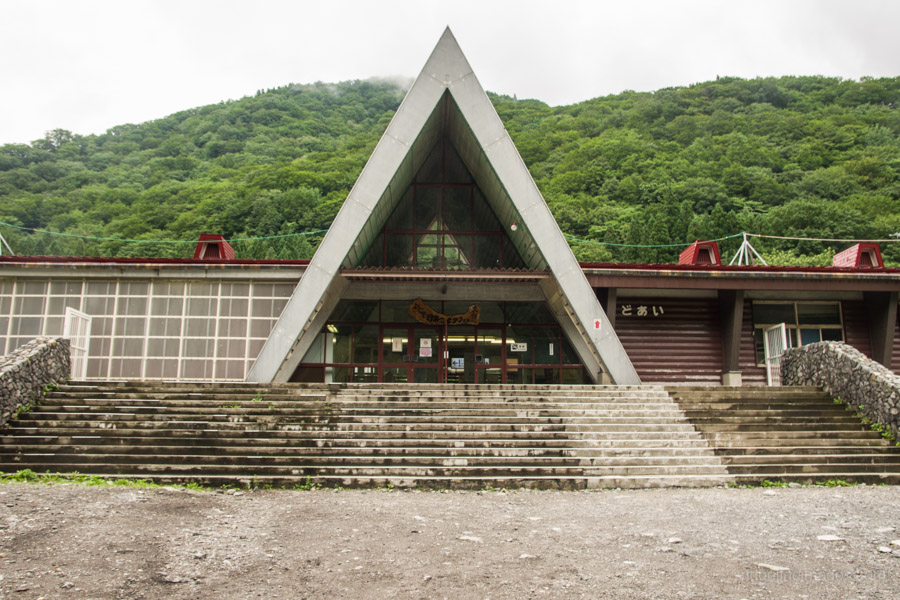 The outside of Doai Station.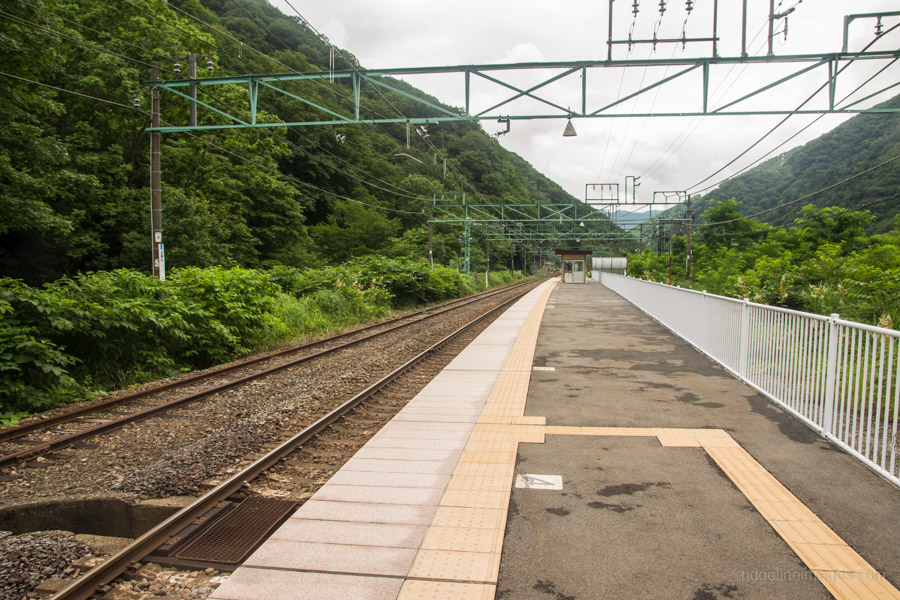 Doai Station's ground level platform.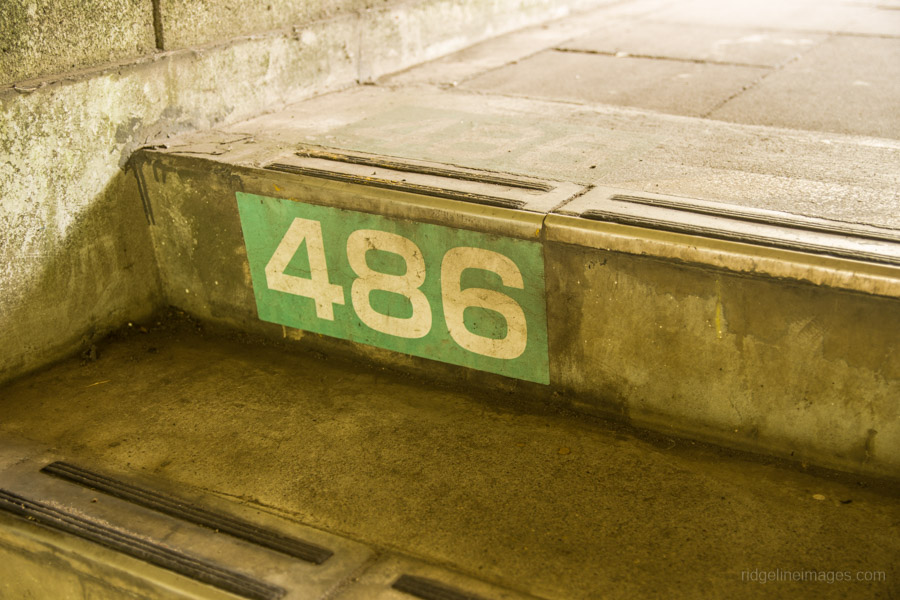 Step no. 486 at Doai Station.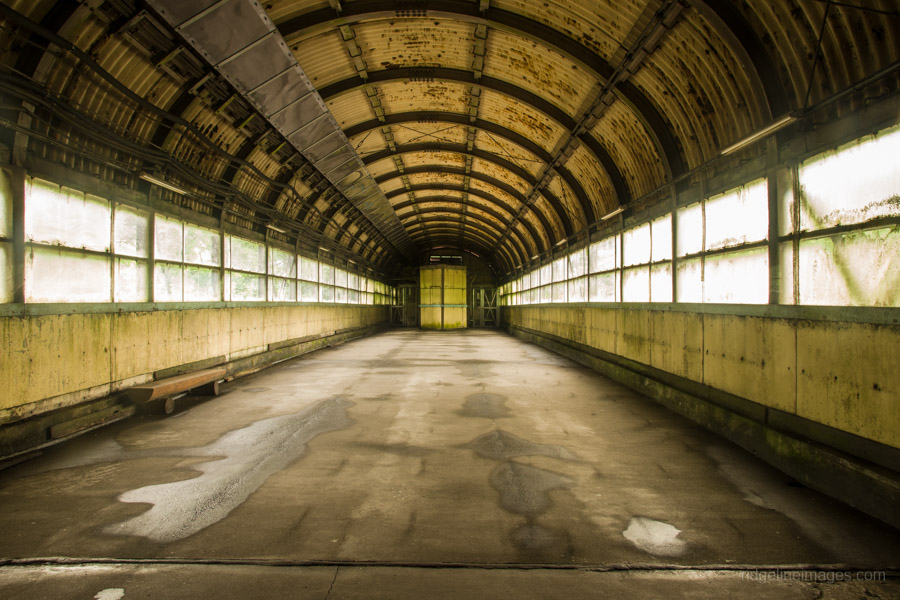 A strong emphasis on utilitarian function is a reoccurring theme.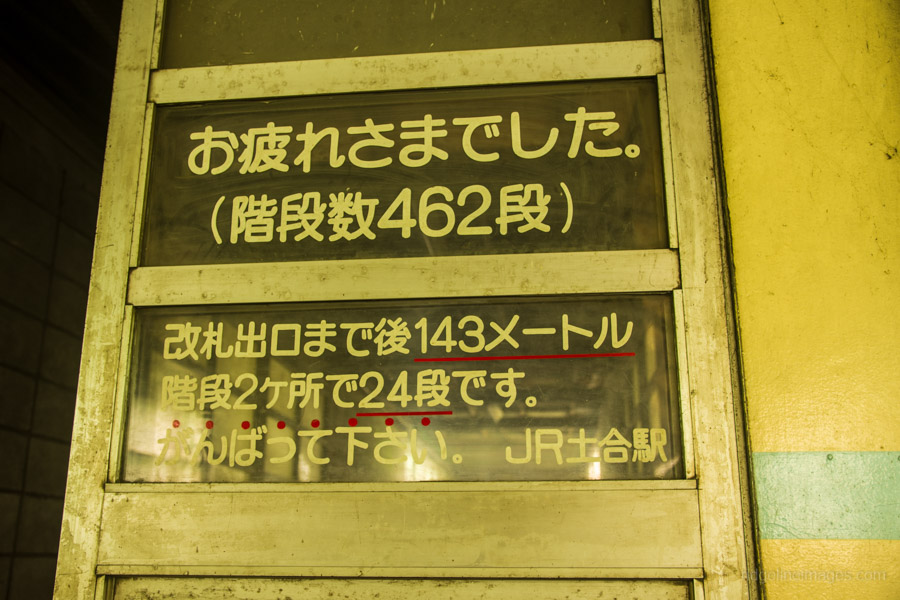 462 steps up and another 24 to go.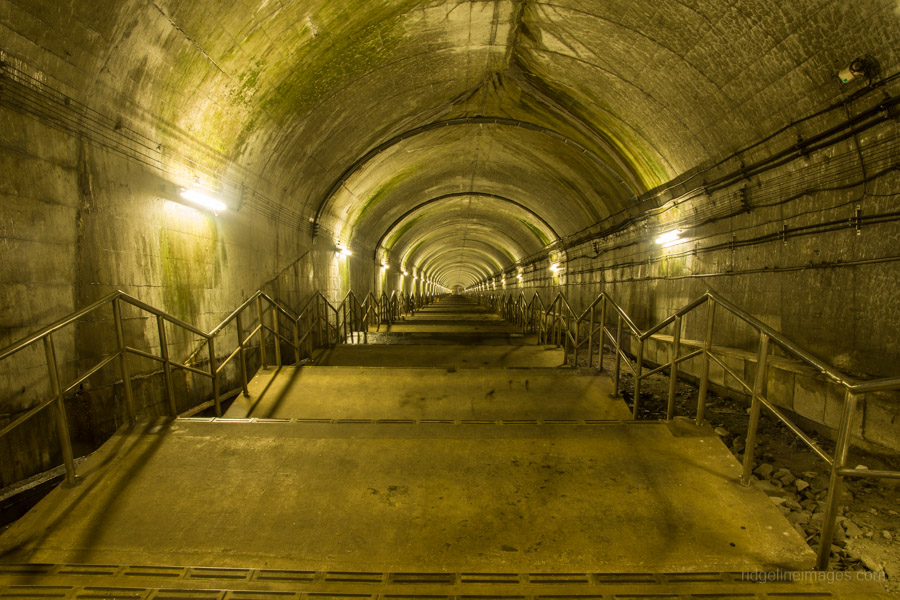 Looking down the endless flights of steps.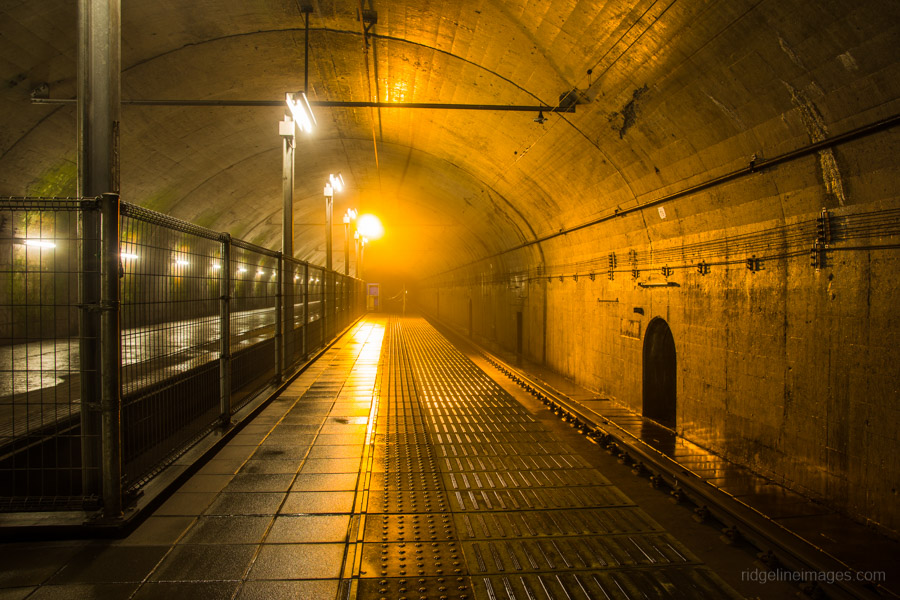 A light mist makes for an eerie atmosphere.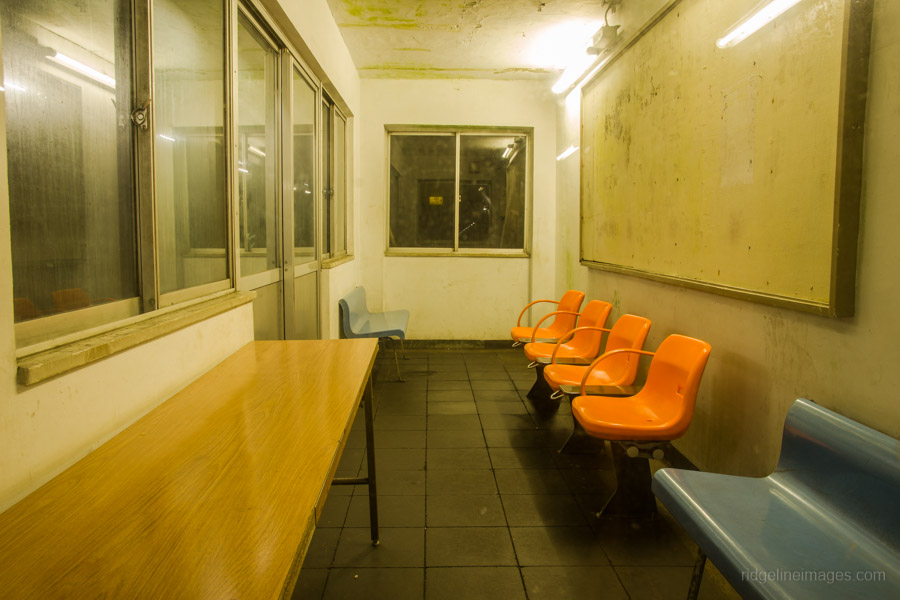 Forlorn looking waiting room on the lower platform.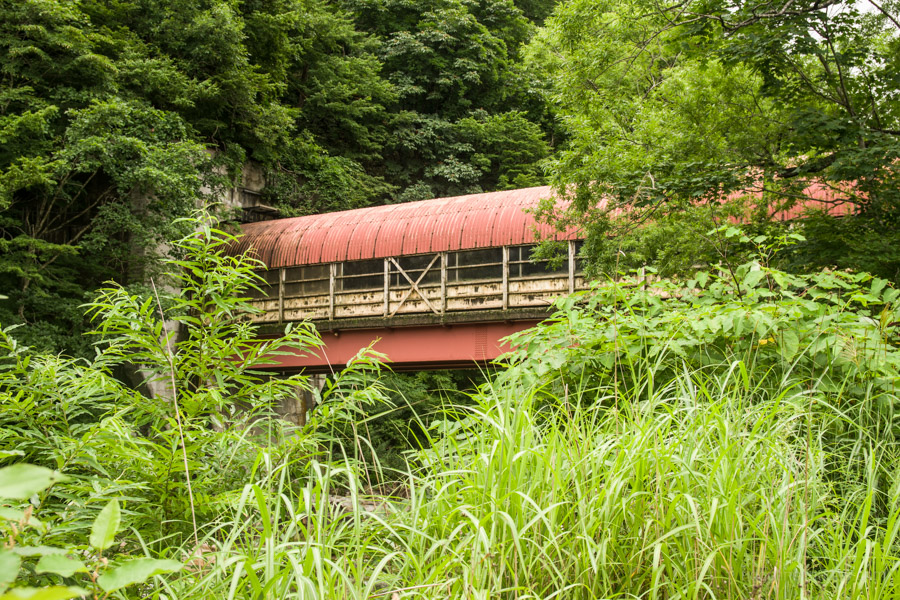 Looking up to the pedestrian bridge.