A Building Resolute with the Passing of Time
A derelict 1930s electrical substation resting blissfully in the middle of a suburban park isn't something that you would normally expect to find; less one ravished by gunfire from the Second World War. Enter the Hitachi Aircraft Tachikawa Factory Transformer Substation in the commuter town of Higashiyamato City. What makes this building truly exceptional is the fact it's still standing given that much of Tokyo was effectively rebuilt in the aftermath of war. In fact, you won't find a structure in Tokyo that better shows the pockmarks of war.
As the pitted exterior walls of the facility suggest it was struck on several occasions. The first attack was orchestrated by Grumman F6F Hellcats in early 1945. This was later followed by P-51 Mustangs and finally by a squadron of B-29's bombers. While the neighbouring military supply factory which it brought electricity was badly damaged, the substation building survived and remained in operation until December 1993. The damage done to the building was never repaired. Some years back the site was tagged for demolition but thanks to the concerted efforts of a local lobby the building was preserved and designated a cultural asset in 1995. From 2016 the substation is open to the general public for guided tours on the second Sunday of the month (from 13:00 to 16:00).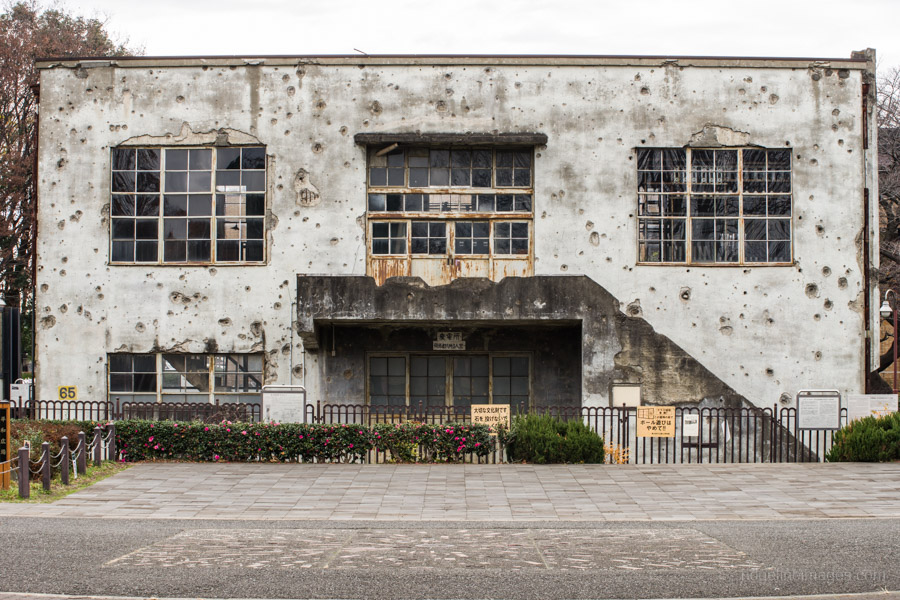 Old Hitachi Aircraft Tachikawa Factory Substation.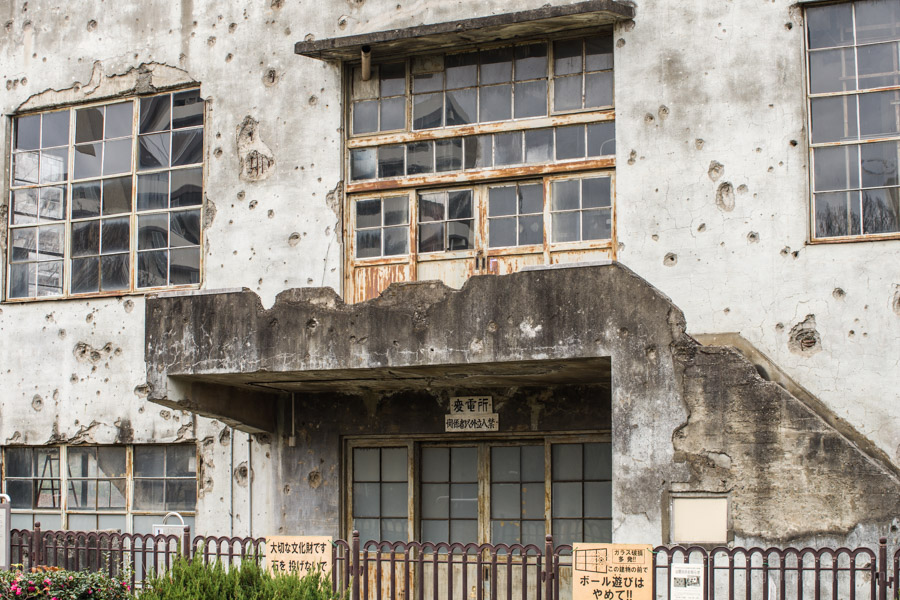 Strafed facade.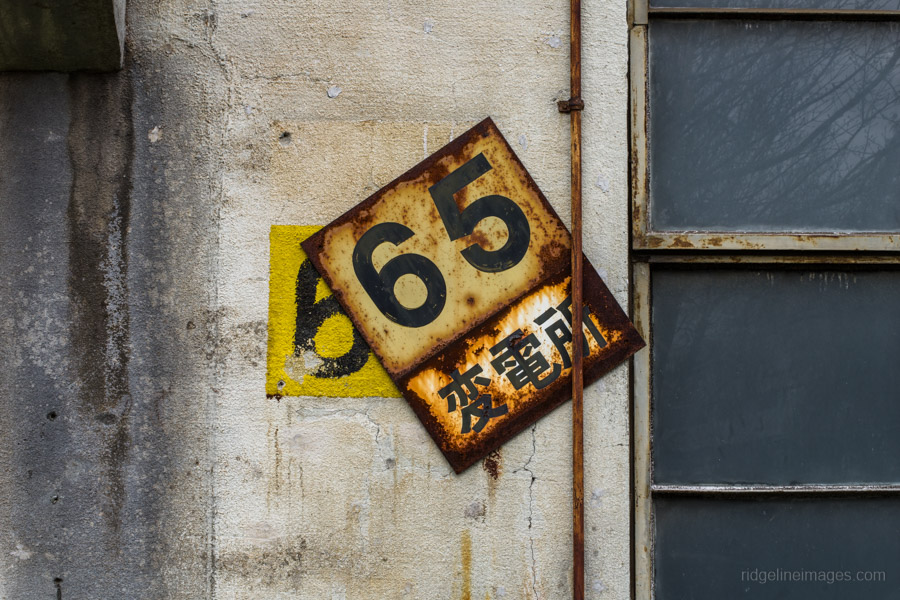 Substation (hendensho) 65.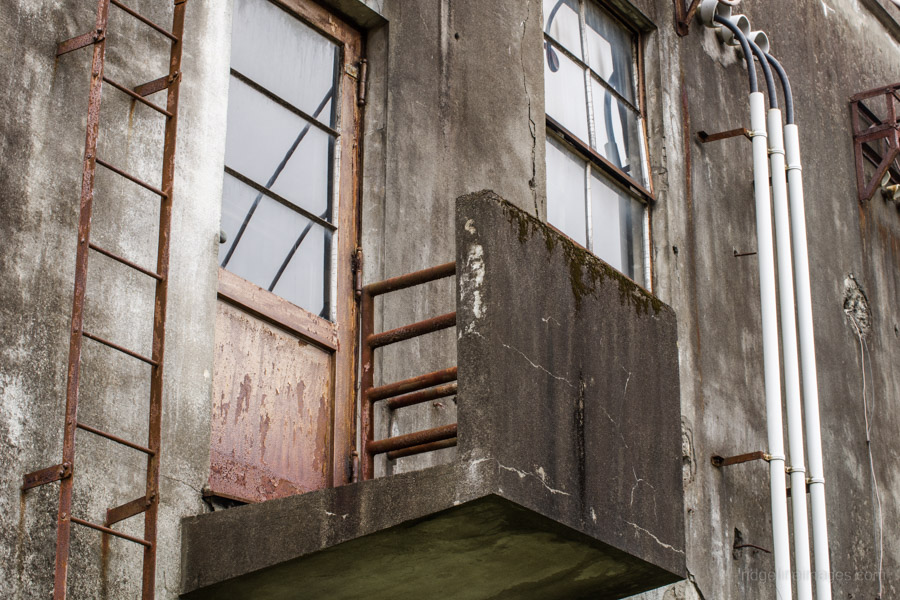 Fire escape from upper level.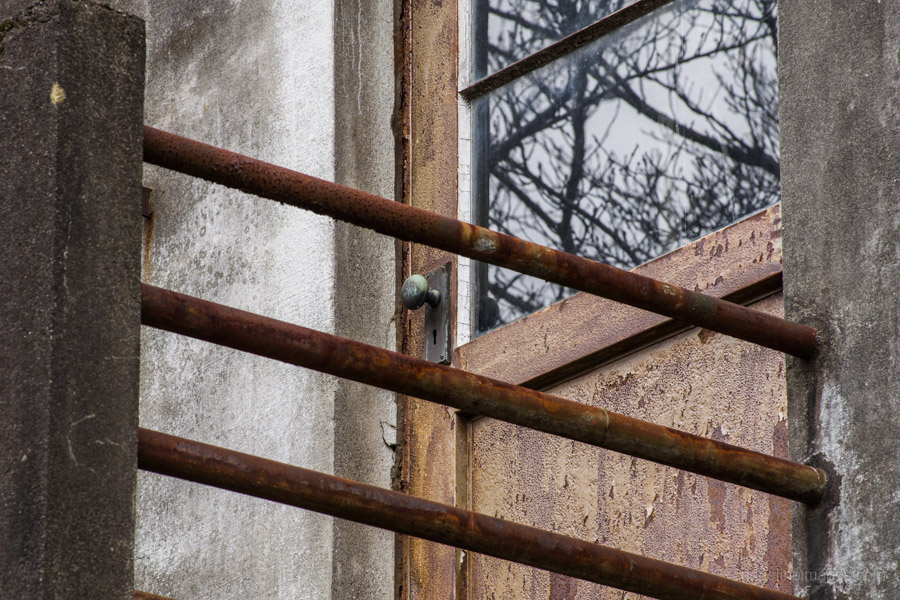 Fire escape door.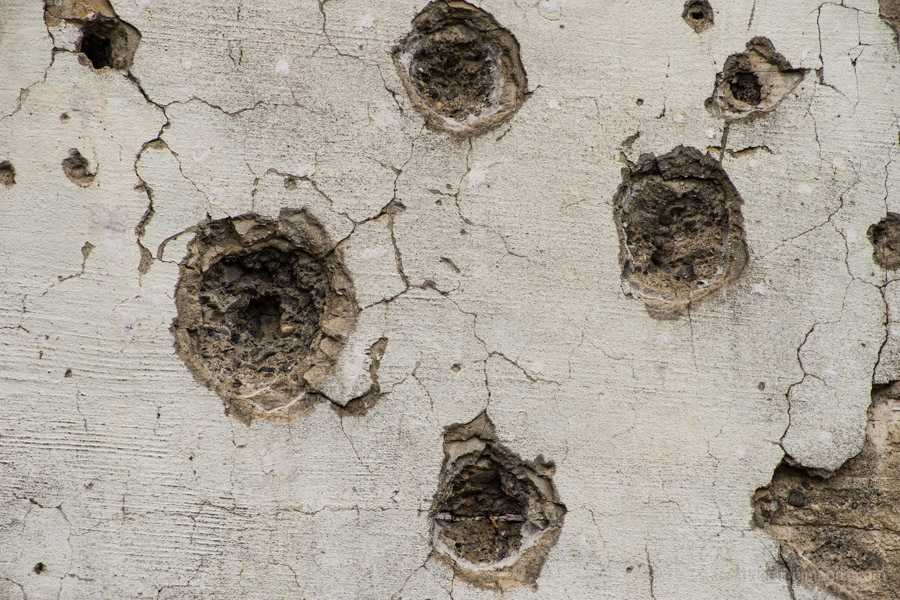 Strafed by gunfire.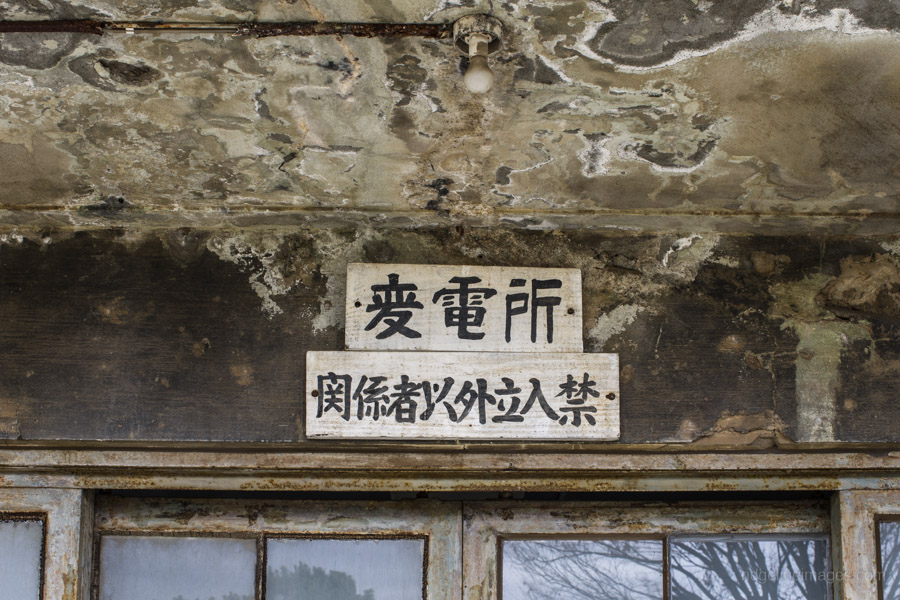 No unauthorised entry.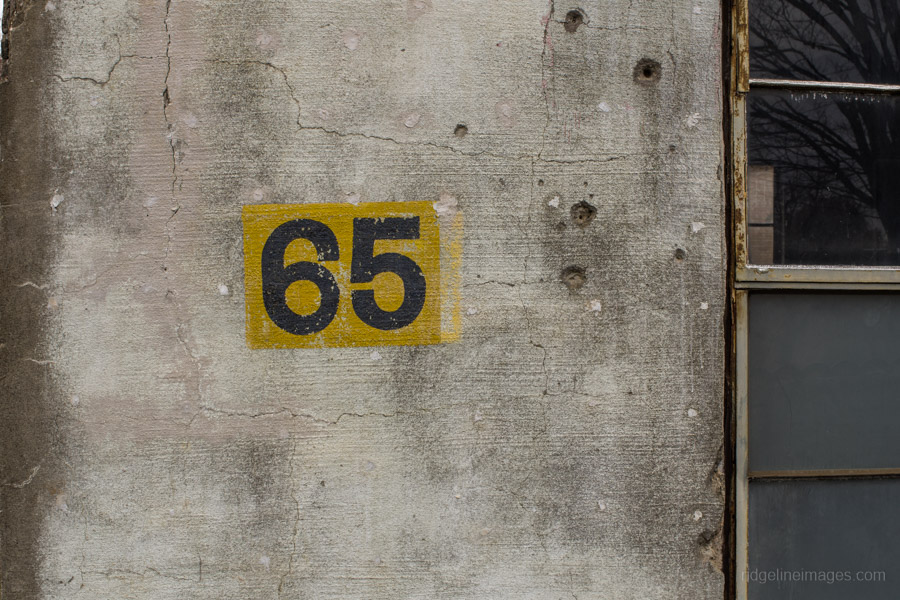 Transformer substation number 65.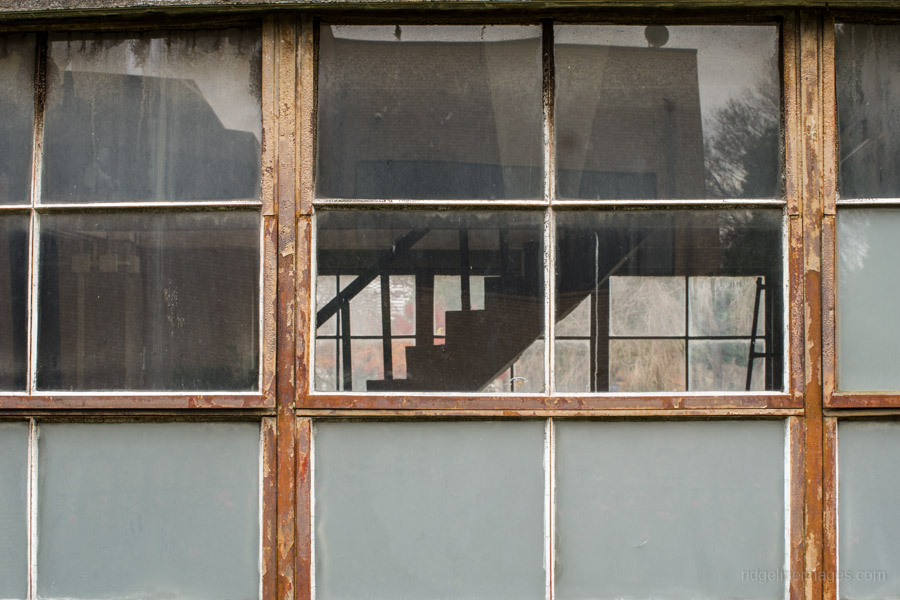 Glimpse of interior stairs.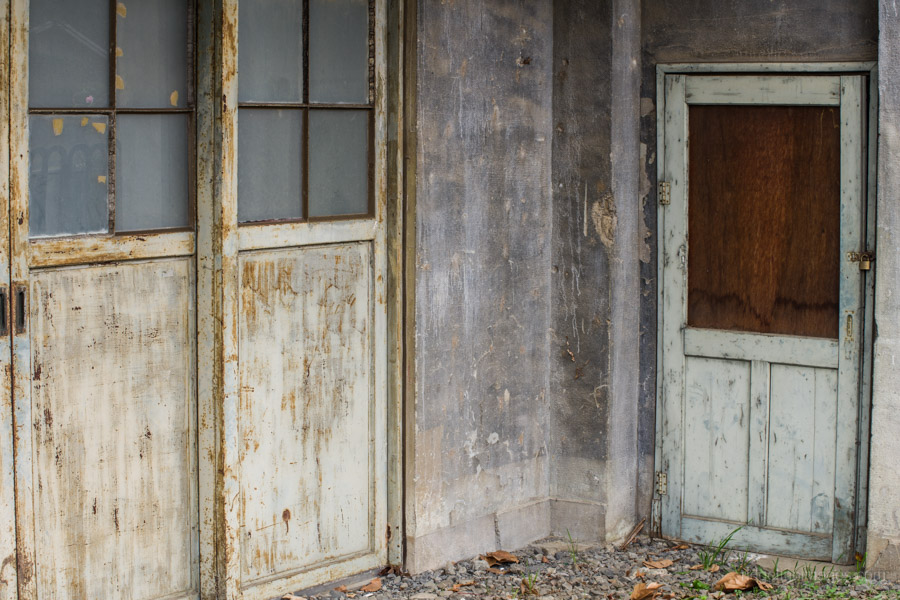 >Weathered exterior doors.

Frayed cables.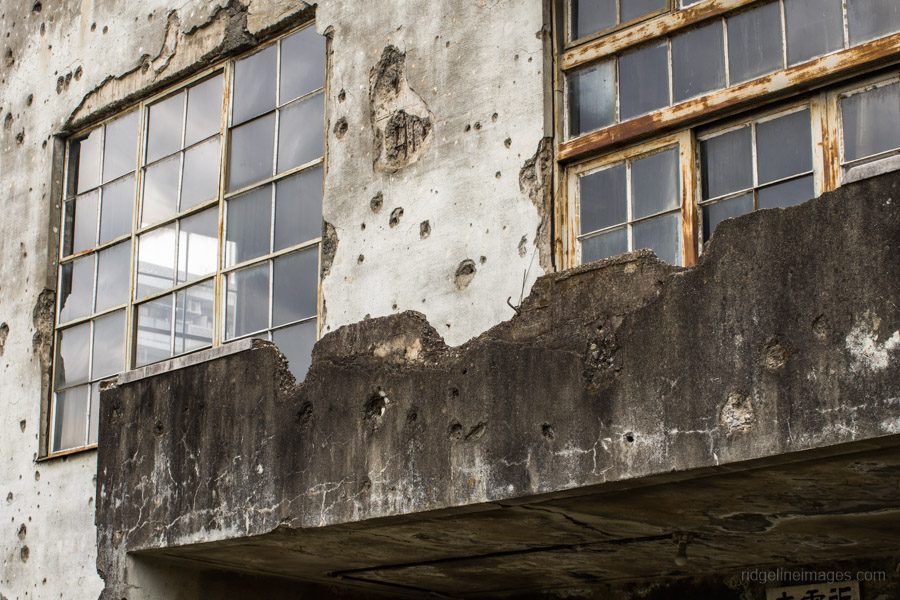 Upper level windows.