A Village where Scarecrows Outnumber People
Following in the footsteps of Nagoro in Shikoku, the tiny village of Niegawajuku in Chichibu, Saitama is seeking to revitalize itself with lifelike scarecrows (or kakashi). Niegawajuku like much of rural Japan has met with the full force of a declining birth rate and an aging population and desperate times call for desperate measures.
The main road which runs through the Niegawajuku Village was formerly part of the Chichibu Okan highway an important thoroughfare for pilgrims and silk merchants during the Edo period. Old inns and homesteads from the early Showa period remain as a timeless tribute to the past and the village retains much of its old town atmosphere.
Thanks to the dedicated efforts of a handful of residents they have so far fashioned around 100 scarecrows that are dotted around the village and surrounding farmlands. Scarecrows line the streets greeting onlookers with smiles and occasional frowns as their townsfolk from earlier days no doubt did. Whether this will be enough to spark a resurgence and turn the village into a tourist attraction I guess only time will tell but you can't blame them for trying.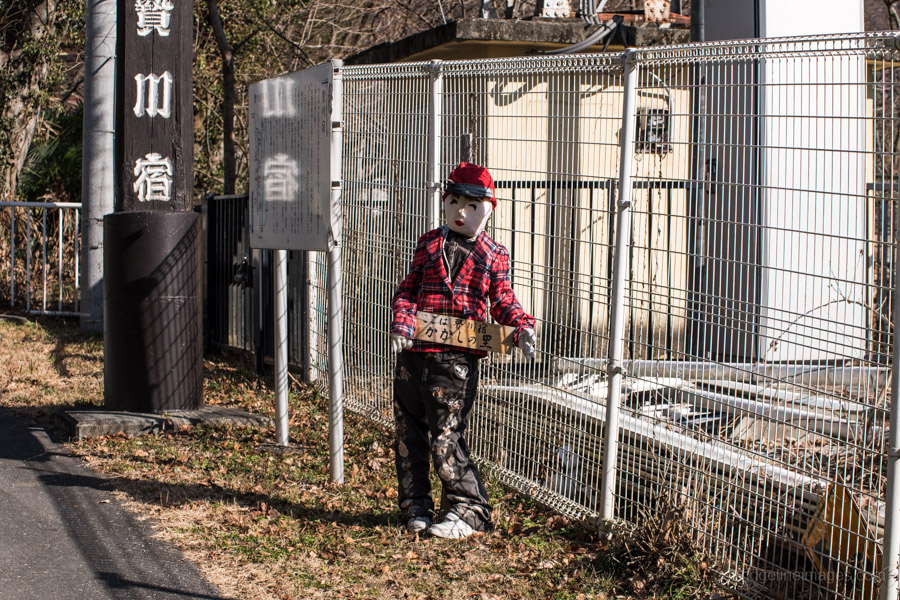 A scarecrow signalling the entrance to the village.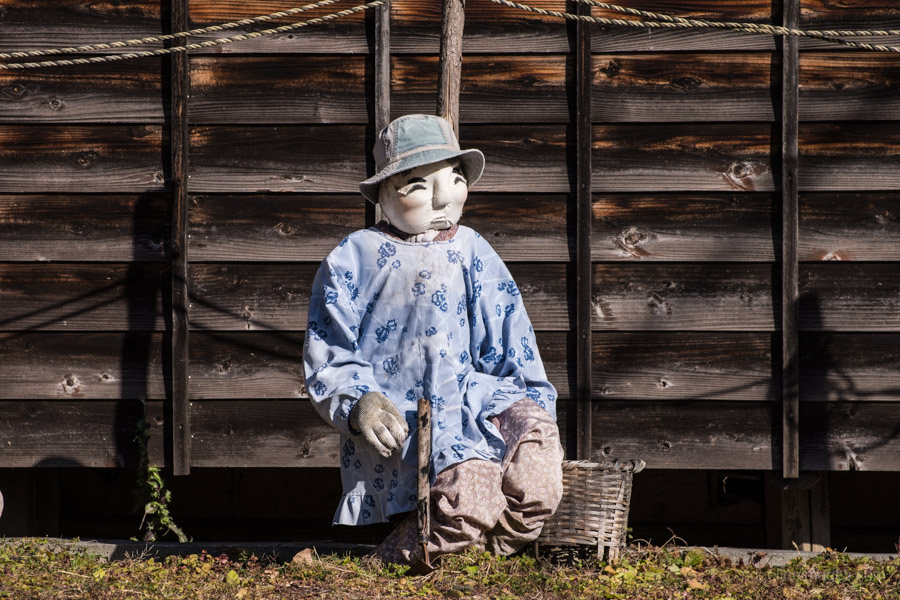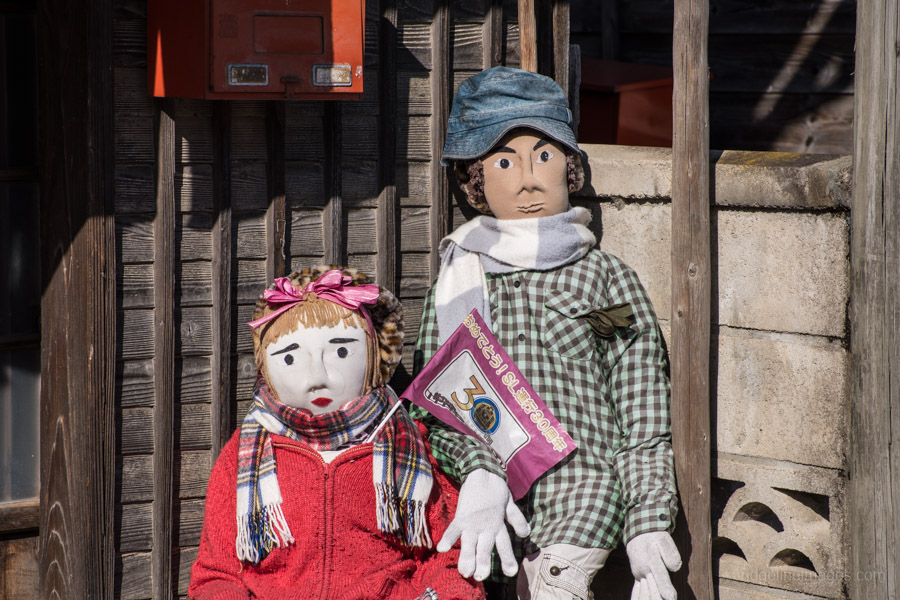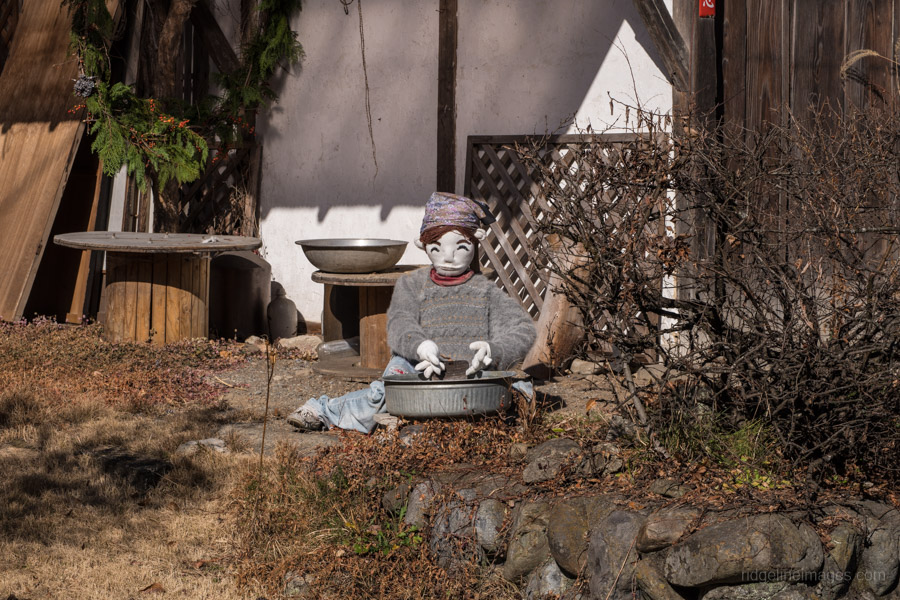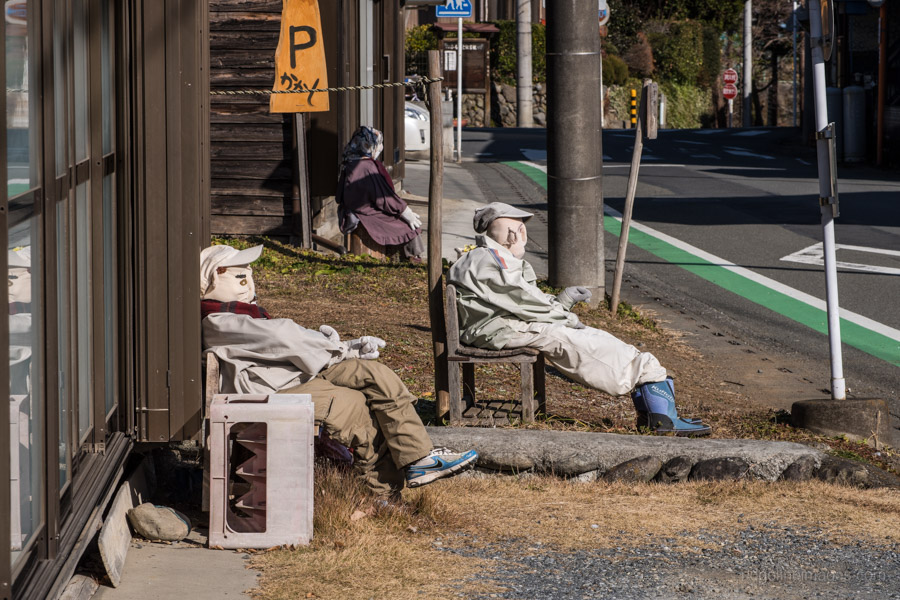 Partaking in the fine weather.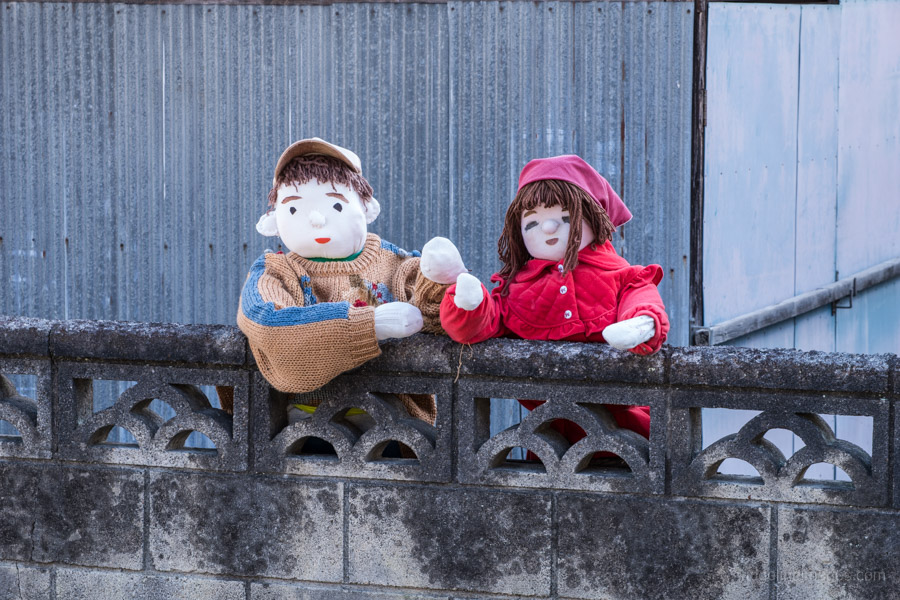 A cheerful couple waiting by the roadside.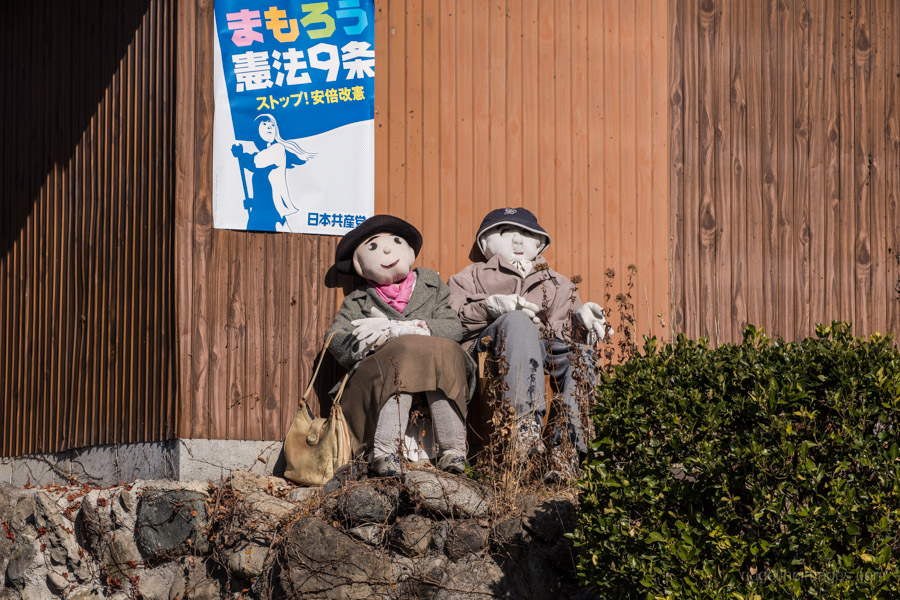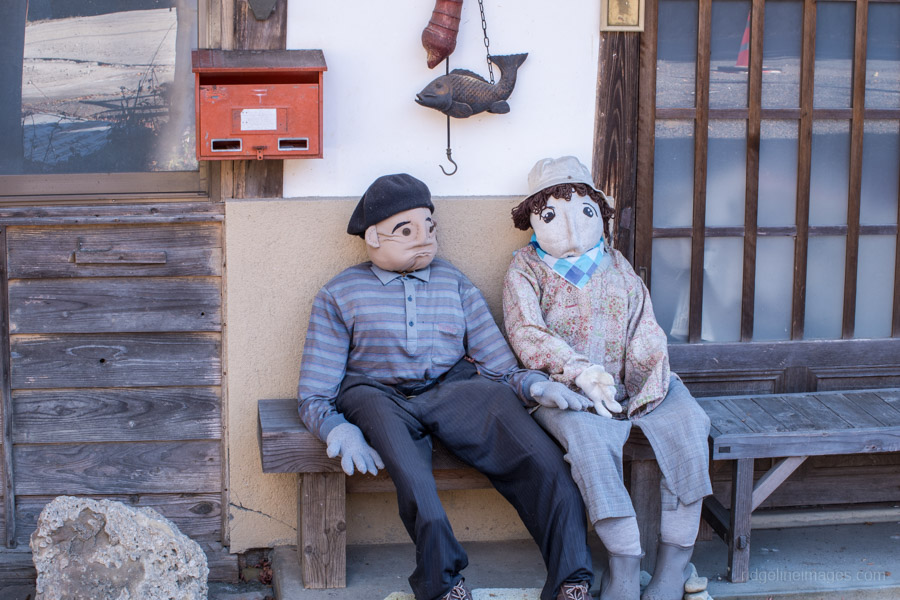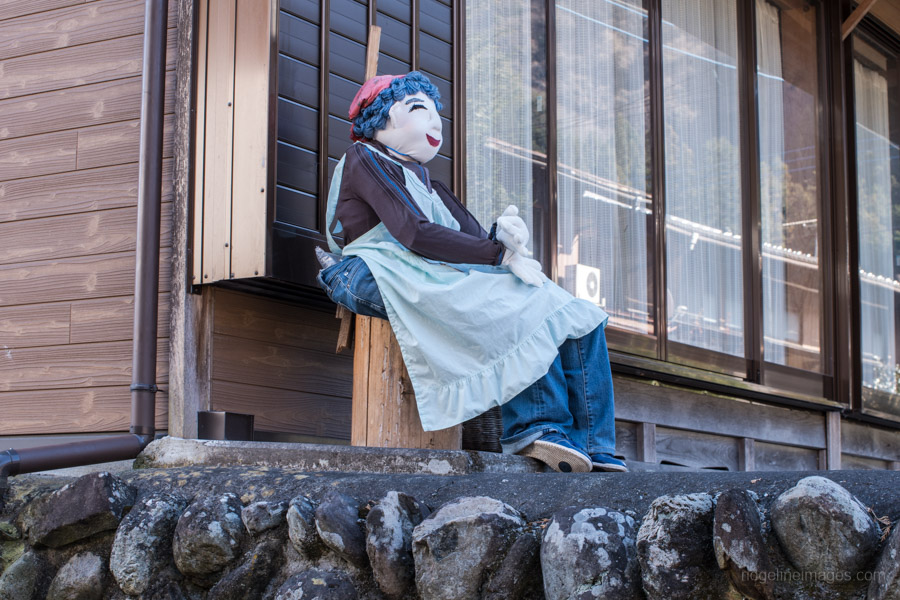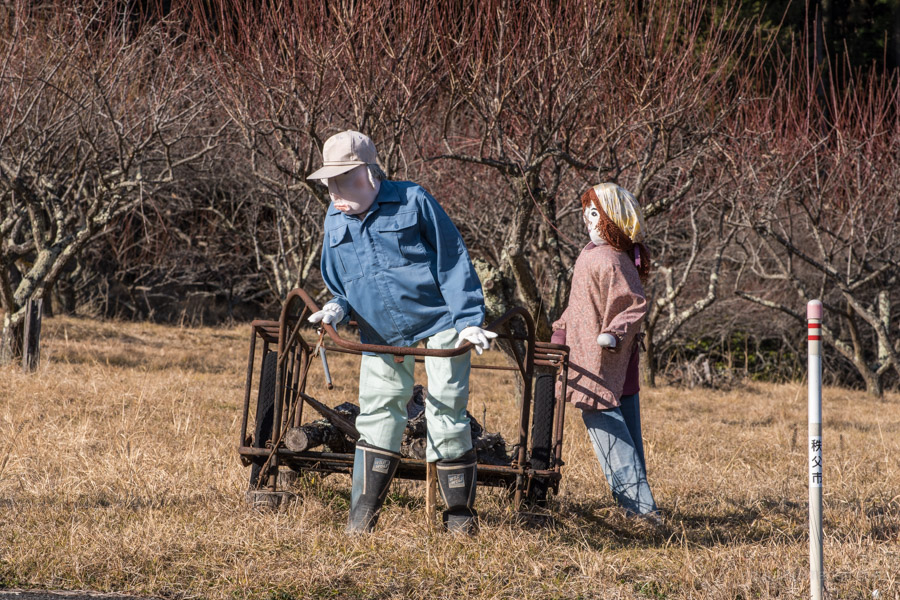 Carting firewood around.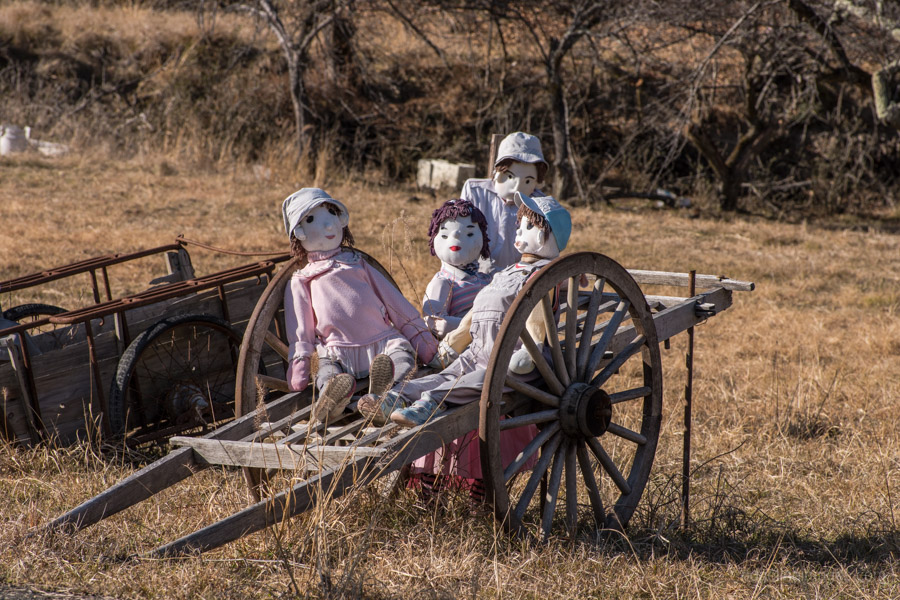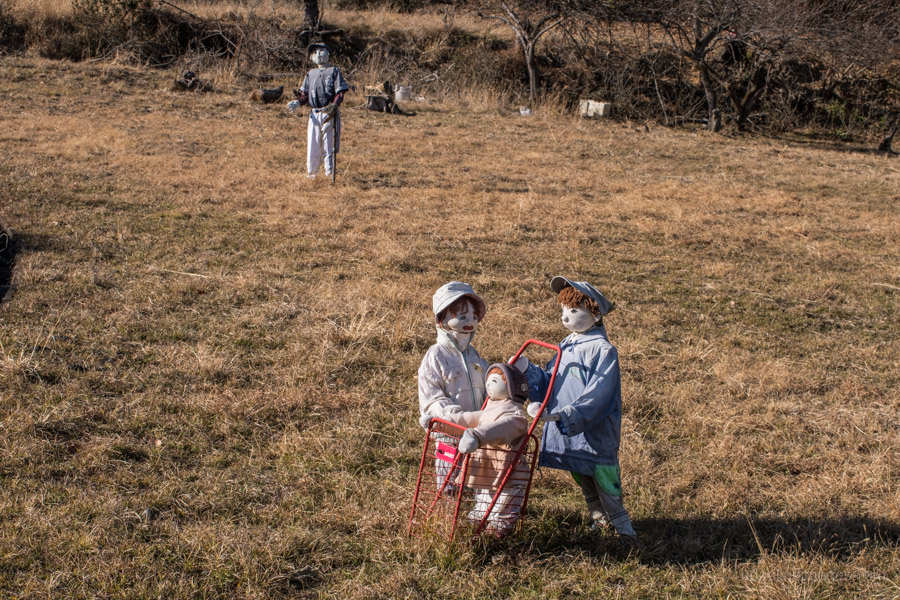 Playing in the fields.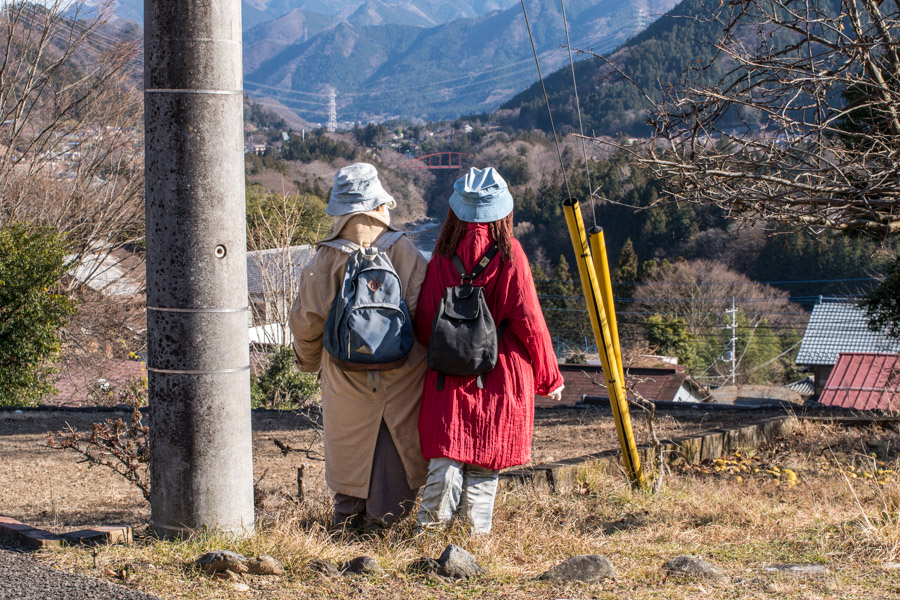 Enjoying the view back through the valley.
Access: From Mitsumineguchi Station turn right, cross the bridge over the Arakawa River and turn right. Look for a sign for Niegawajuku next to the pedestrian overpass (a 12-minute walk).

.