Cheap Airfares and Sandy Beaches Found Elsewhere
The mid-1960s heralded an era in which Japanese tourists started to travel abroad in significant numbers for the first time. Prior to 1964, the Japanese government made it difficult for the average Japanese to acquire a passport to travel overseas, ostensibly for jingoistic reasons as they wanted workers' hard-earned yen spent at home. As comparatively close destinations such as those in Asia and the Pacific were off limits during the earlier part of the decade, the tourism industry looked nearer to home to find an equivalent haven. Thankfully, they didn't need to look too far, with the Izu Islands sporting the subtropical volcanic island of Hachijo-jima, 287 kilometres (178 miles) south of Tokyo. Short travel times by ferry and a readymade airport, courtesy of the Imperial Japanese Navy, meant the island could quickly scale up and handle large numbers of inbound tourists.
Government attempts to promote the island as the "Hawaii of Japan" resonated positively, and soon the island saw a rapid influx of investment and property development. The largest of these was the lavish Hachijo Royal Hotel, modelled on French Baroque architecture. Along with plaster renditions of Greek statues and ornate water fountains, it stood proudly as a showcase of the economic boom taking place on the mainland. At the time of its opening in 1963 (some sources assert 1968), it was one of the largest hotels in Japan and attracted its clientele from the ever-expanding Japanese middle class. The hotel complex was even bold enough to honour its president, Eiji Yasuda, with his own statue alongside his prized horse.
Hachijo Royal Hotel Timeline
.
Fast forward 30 years and cracks had plainly emerged. With overseas travel having become the norm rather than the exception, the idea of hanging out on black volcanic sands no longer held the same appeal. With world class beaches only a little further afield in places such as Guam, Hawaii, and Thailand, Hachijo-jima was going to struggle to reinvent itself. The hotel subsequently underwent several name changes, settling on the Hachijo Oriental Resort prior to its demise and eventual closure in 2006.
Having visited the hotel site recently, it revealed a very sorry state of affairs. Even though it's been only 10 years since ceasing operations, the tropical heat and saltwater have ensured a swift deterioration of the hotel's amenities. In comparison to photos taken only a few years ago, the grounds are now so overgrown that they resemble a jungle. With the likelihood of finding a new owner quickly fading, it's a wretched sight to see this once grand hotel crumble around itself.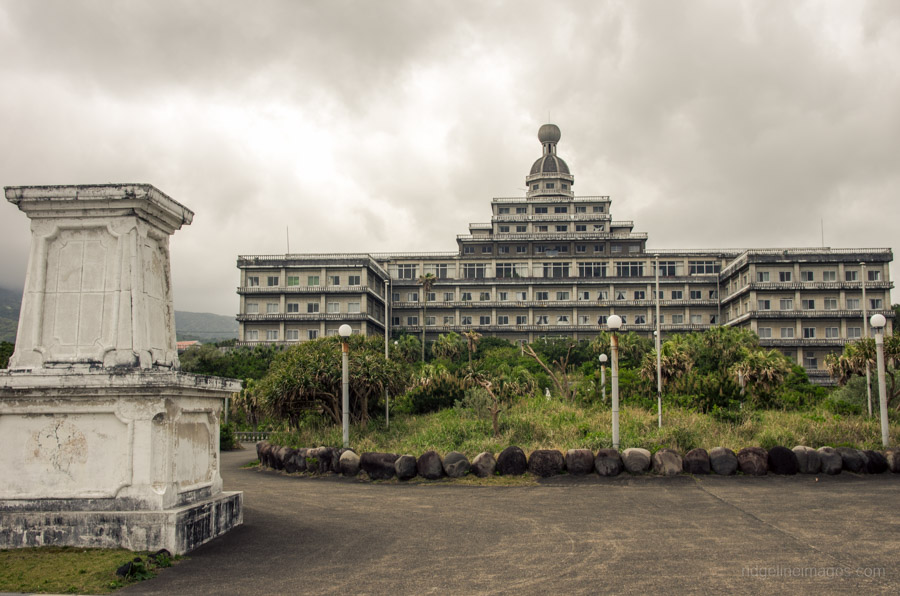 Main entrance with roundabout out front.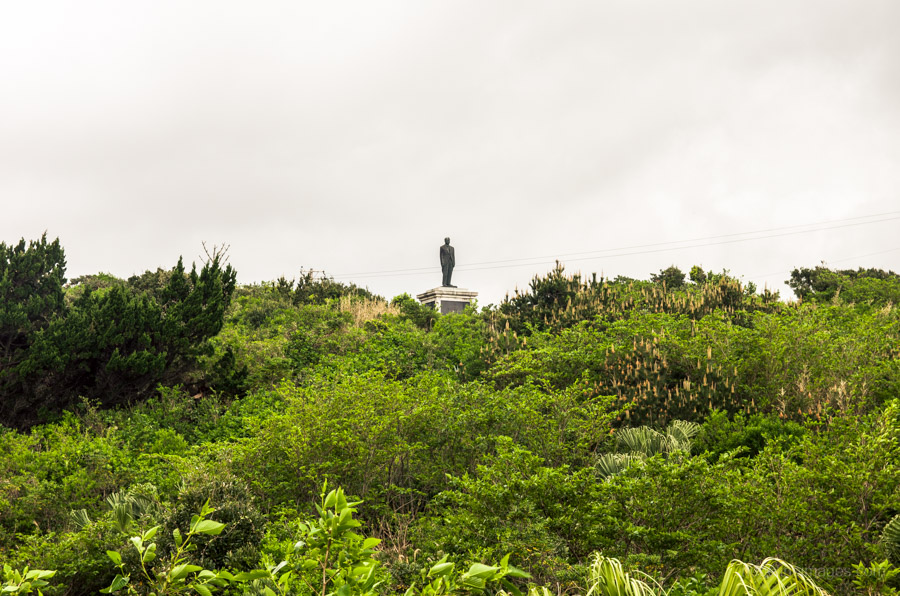 Hotel founder Eiji Yasuda paints a lonely figure.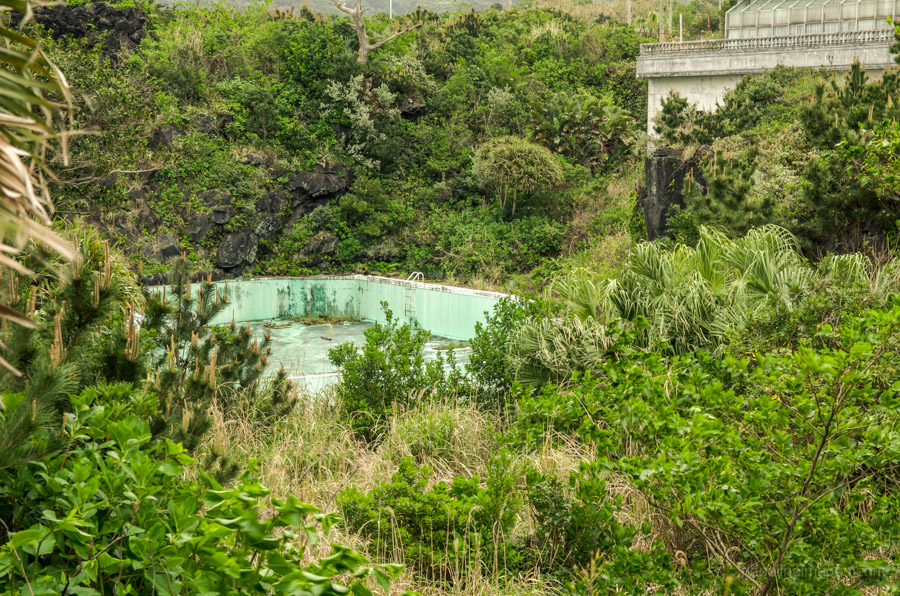 Empty swimming pool in rear garden area.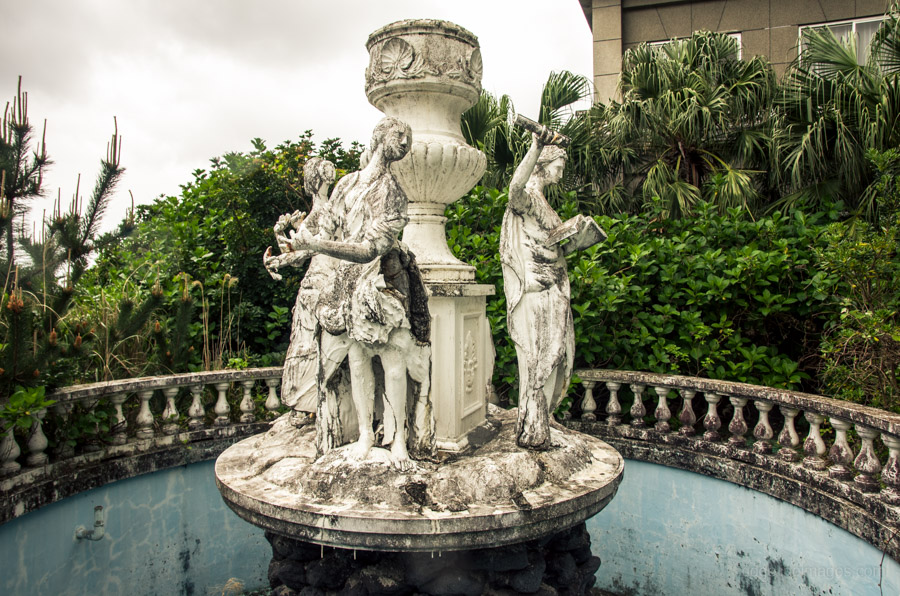 Ornate fountain looking worse for wear.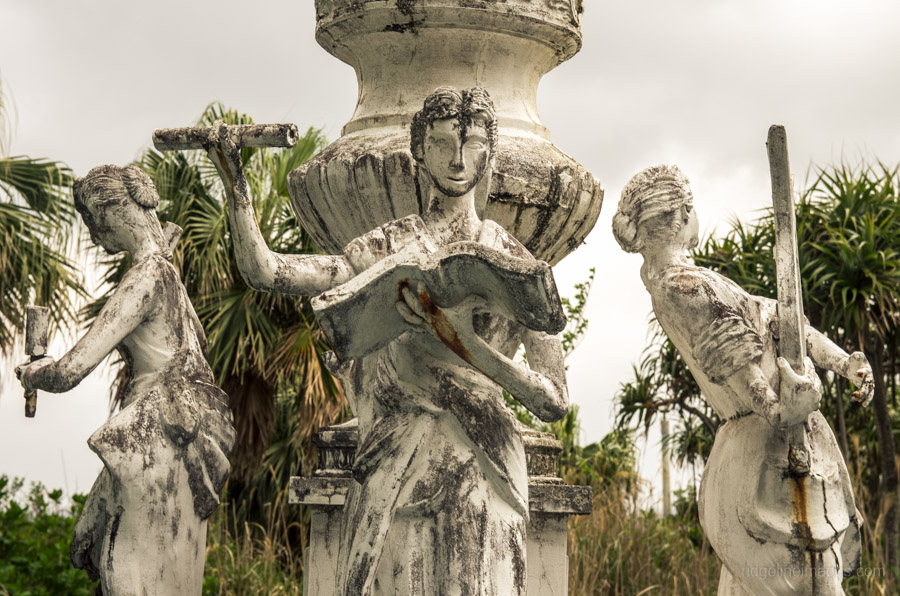 Plaster statues well past their prime.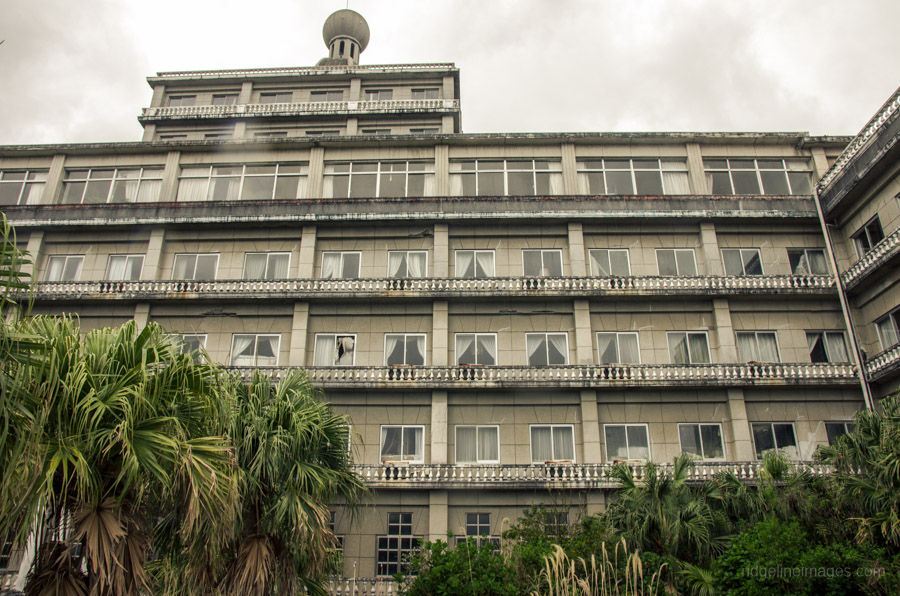 Tattered curtains a plenty.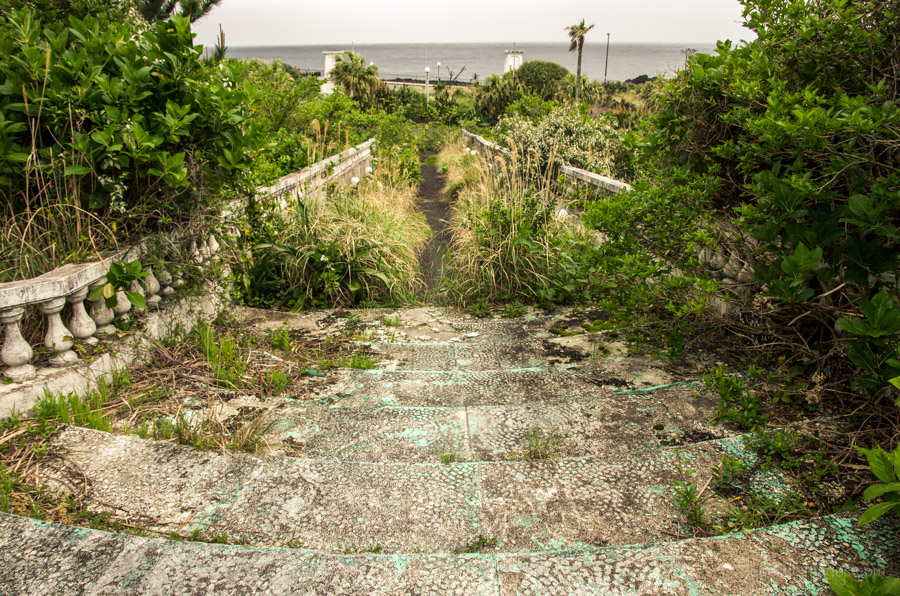 Steps leading to the outside entrance.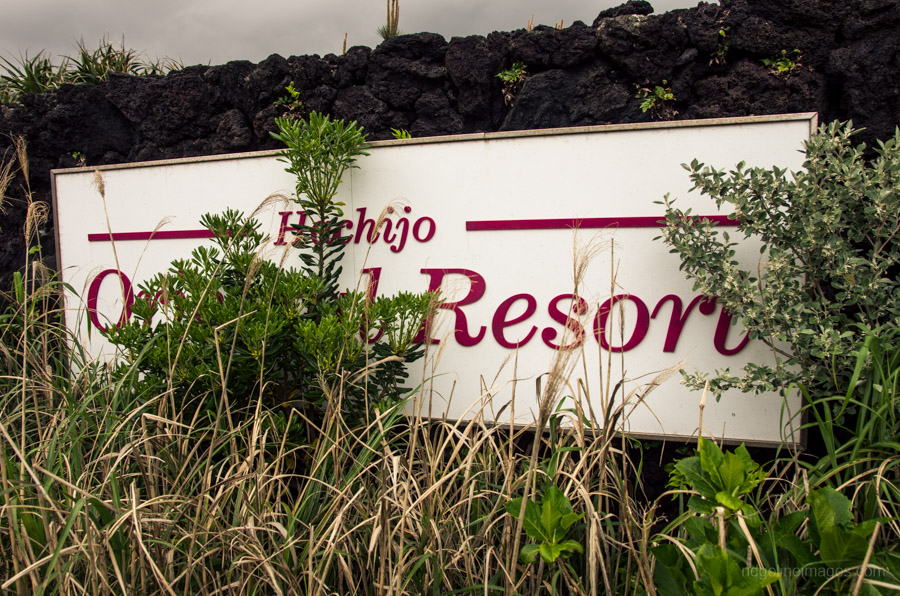 Hachijo Oriental Resort sign struggling to be seen.