Final Roll Call for these Rural Saitama Schools
Abandoned buildings are commonplace in rural villages across Japan but a certain sadness must come when a school bell rings a final time. School closures serve as a veritable canary in the coal mine as to the fragility of local communities and is cause for serious alarm. These three schoolhouses located in Hanno City and Yokoze Town (along the Seibu Chichibu Line) started closing in the mid-1990s when their student body collapsed. Incredibly, some of the school buildings are over 125 years old and wandering the school grounds creates a nice nostalgia. At times a little eerie while peeking into the school corridors and old style kitchens used for preparing school lunches. On a positive note the school buildings are well cared for and some are even repurposing themselves as movie and TV drama shooting locations.
1. 

Former Minamikawa Elementary School (1937–1993) 旧南川小学校

This two-story wooden school building built in 1951 makes a striking impression on the surrounding community. It evokes memories of school days once governed by hard work, old school discipline and lunchtime games in the school yard. Despite being 66 years old it remains in pretty good nick and hopefully continues this way for years to come.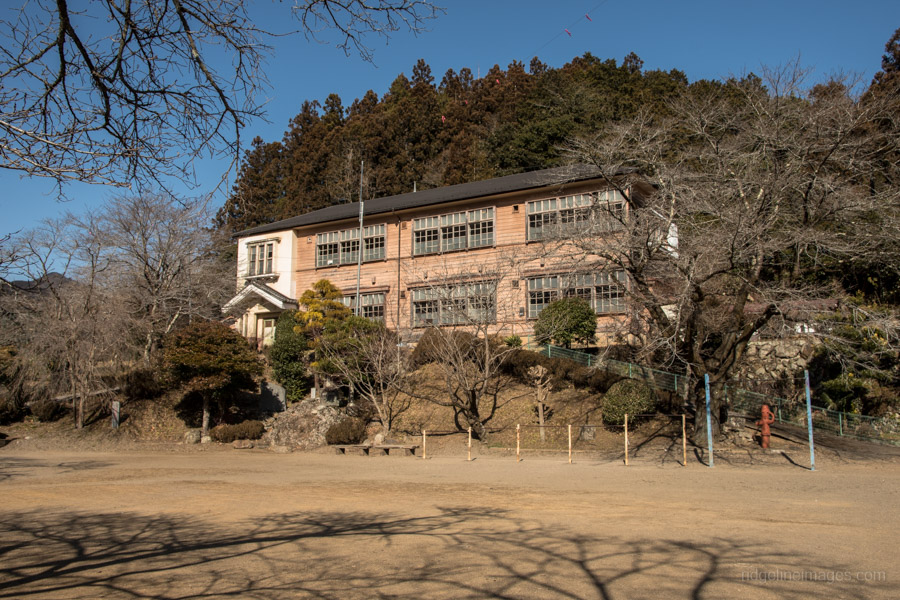 Minamikawa Elementary School.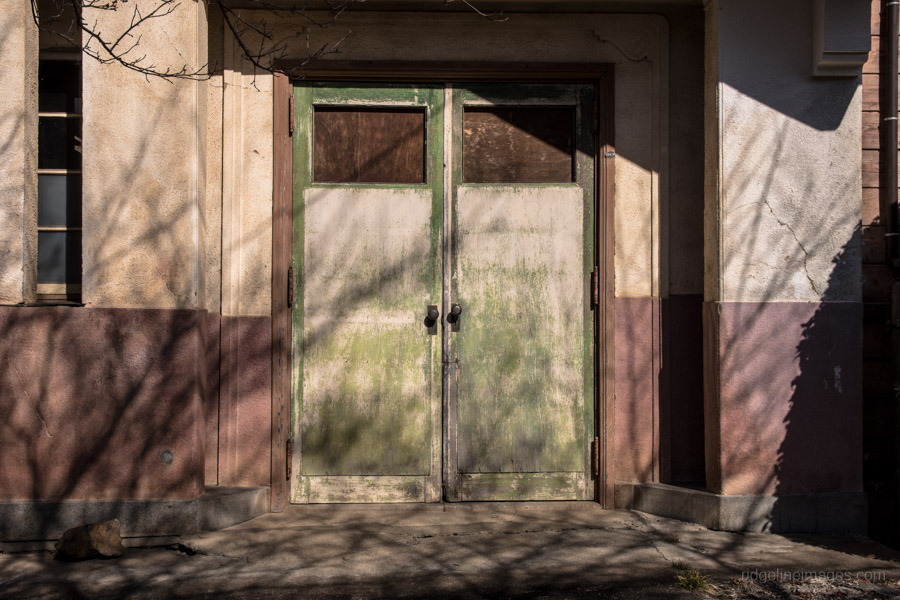 Old front entrance.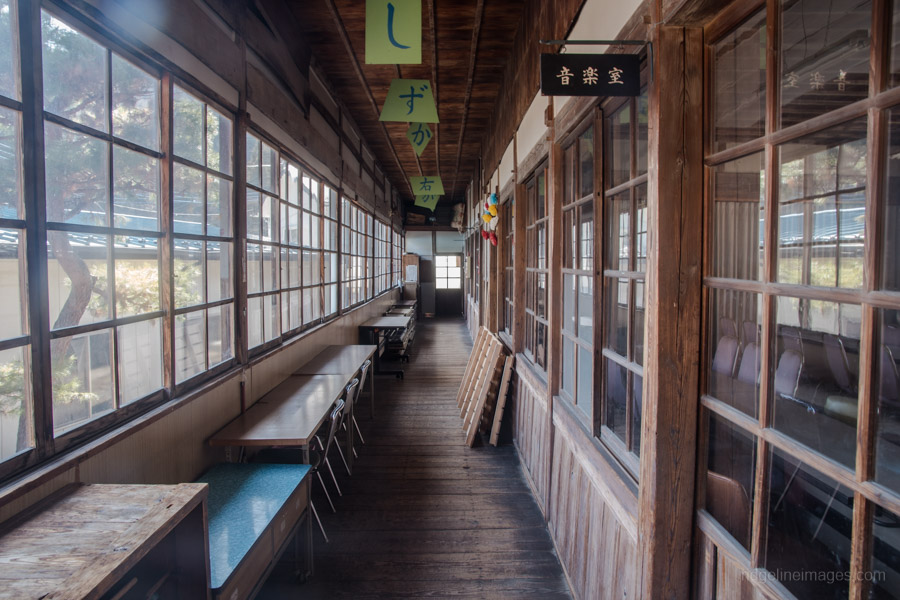 School corridor.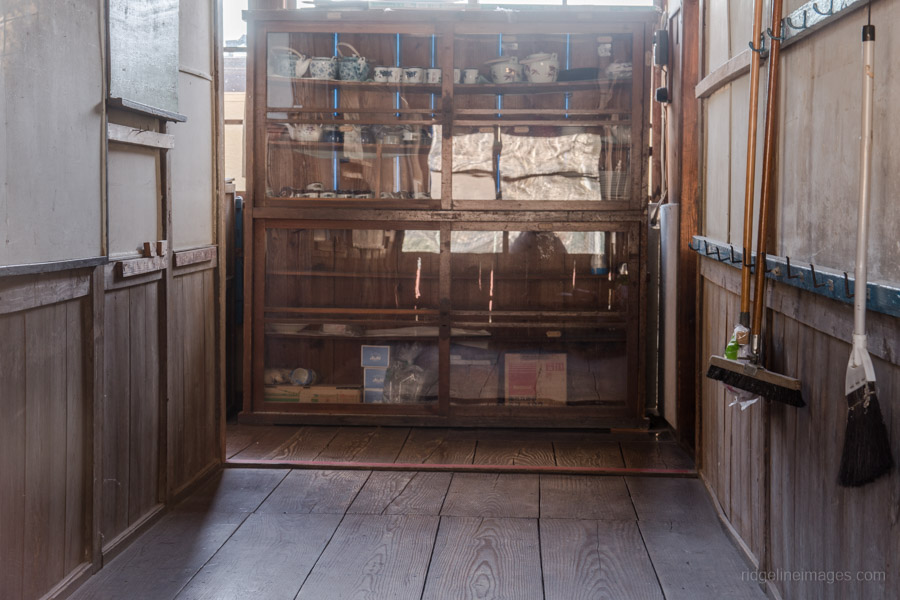 Brooms and teapots.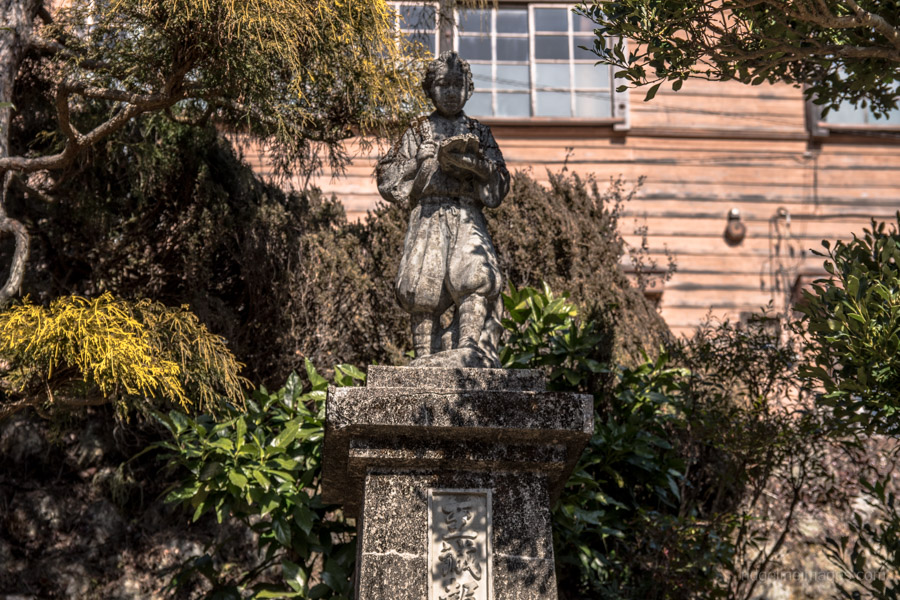 A statue of philosopher Ninomiya Sontoku.
2. 

Former Kitagawa Elementary School (1921–1993) 旧北川小学校

The main building of the former Kitagawa Elementary School was originally built in 1873, and has been used as a backdrop for period films and TV dramas. This school is quite isolated though is set in an idyllic spot, nestled between a gentle stream and rolling mountains.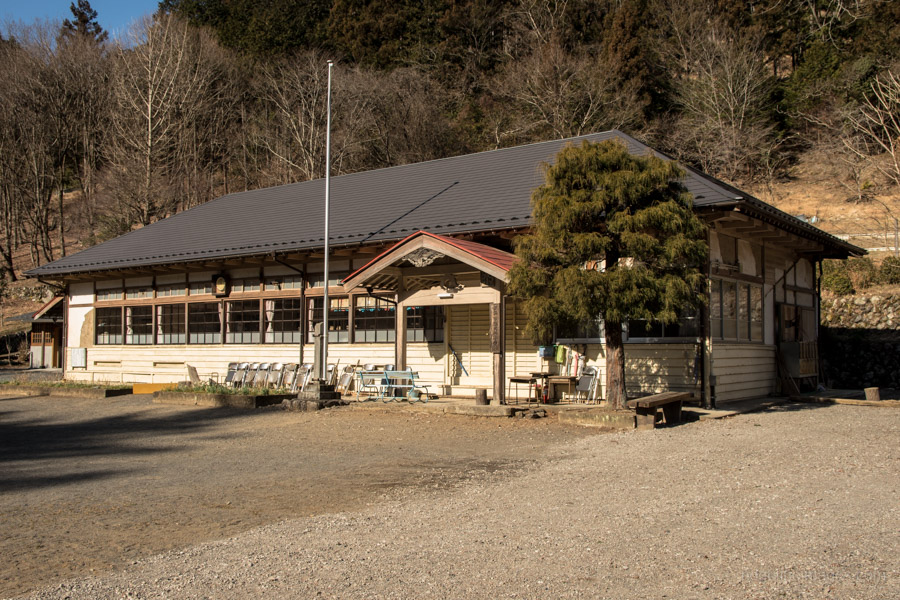 Former Kitagawa Elementary School.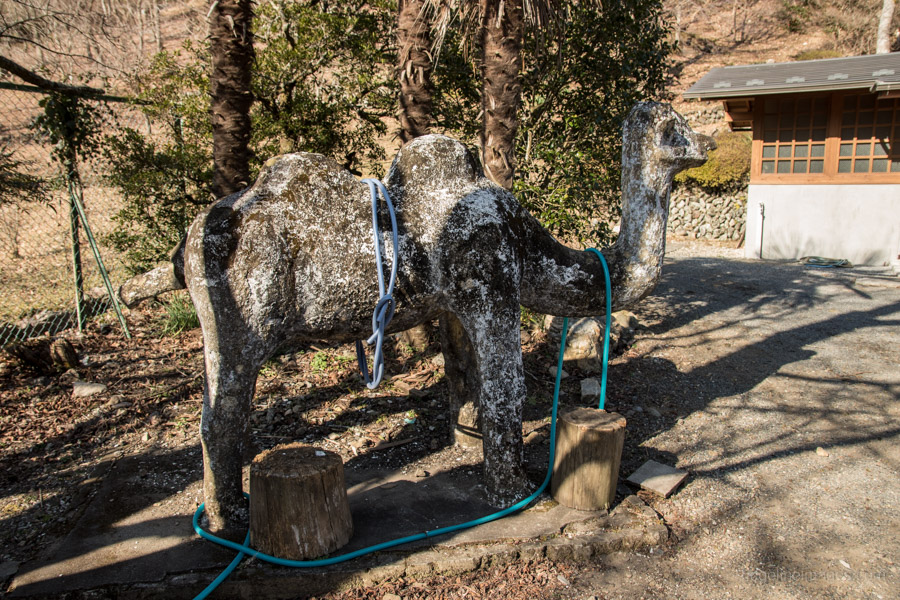 Camel installation.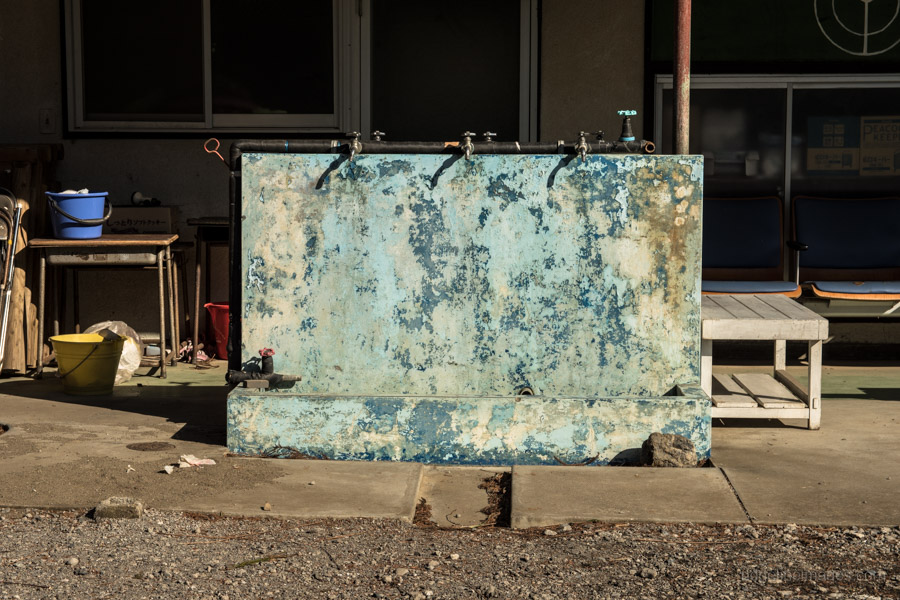 Outdoor taps.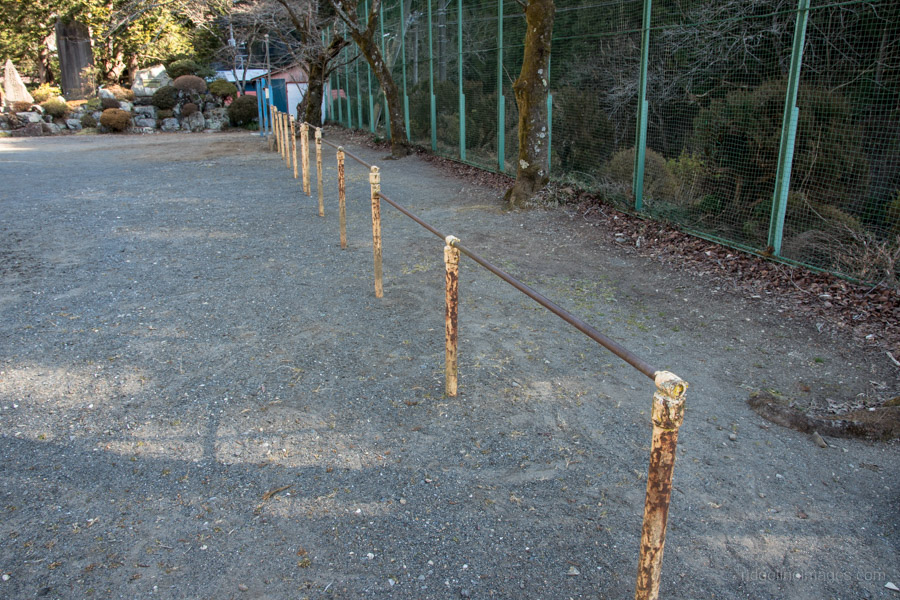 Old school gymnastics bars.
3. 

Former Ashigakubo Elementary school (1889–2009) 旧芦ヶ久保小学校

At its peak in in 1946, Ashigakubo Elementary School accommodated 236 children. By its eventual closure in March 2009 the student body had dwindled to just 32 with those remaining relocated to nearby Yokoze Elementary School. The gymnasium and playground continue to be used for children's events and community activities. Backed by support from local officials, cosplayers have also got in on the act using the school for regular cosplay gatherings.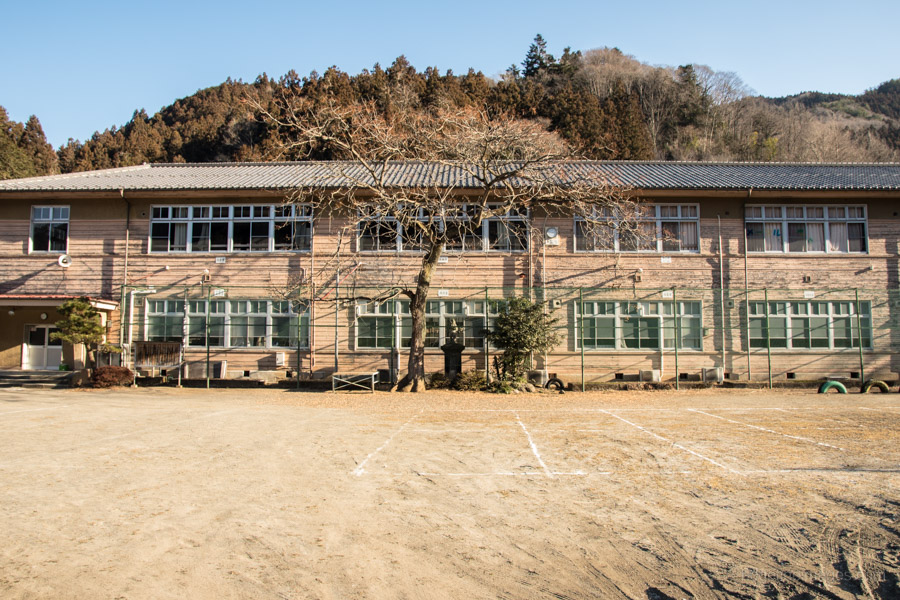 Ashigakubo Elementary School.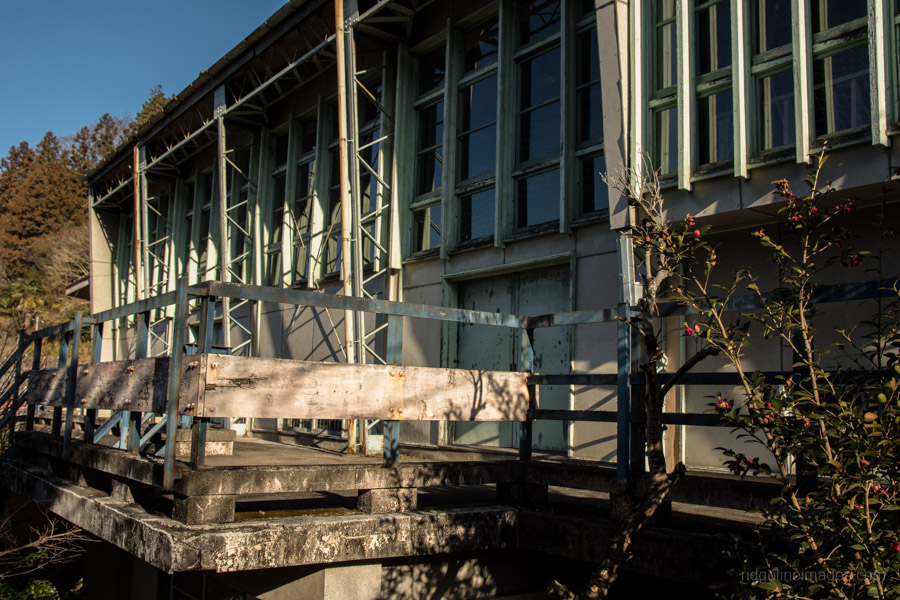 Old gymnasium.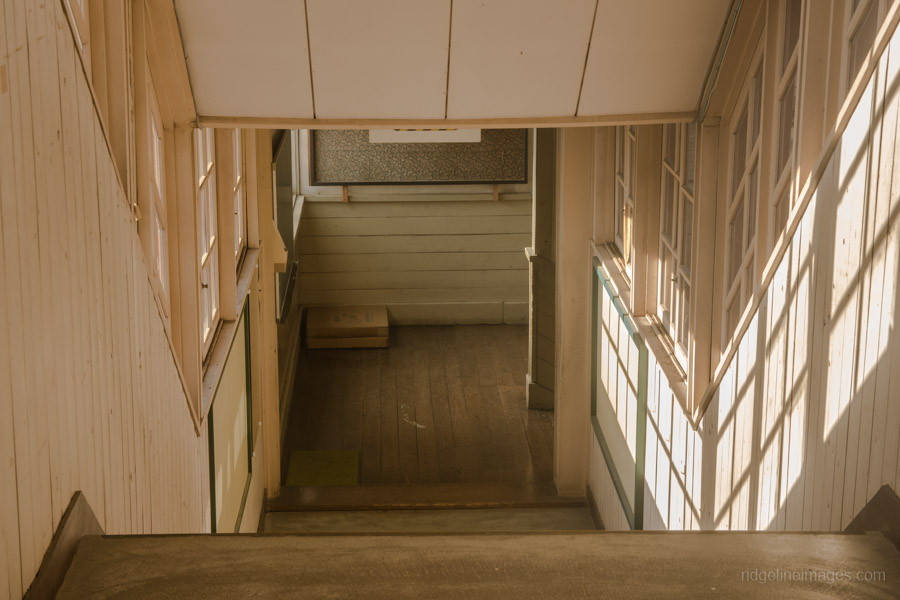 Interior wooden cladding.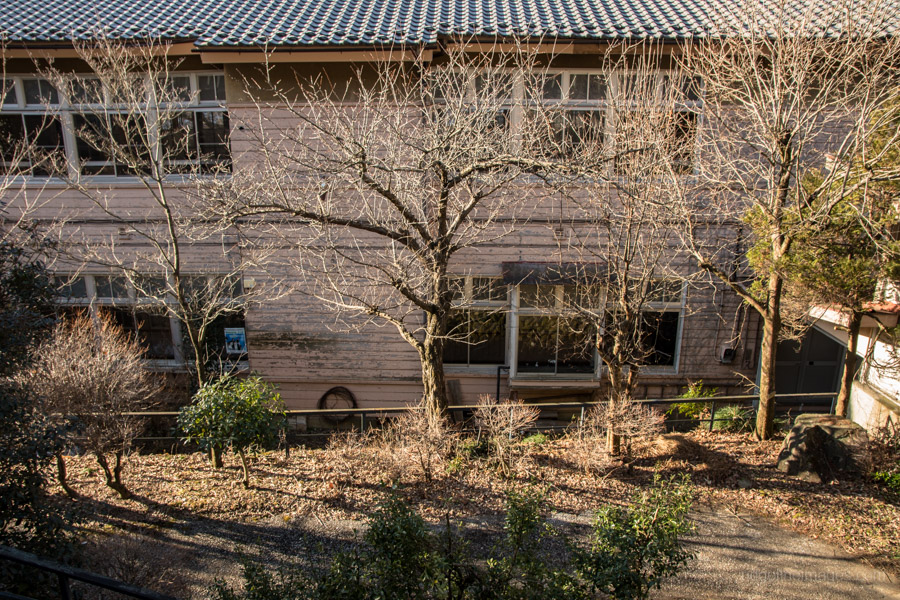 Rear view Ashigakubo Elementary School.