Former Shibuya Municipal Water Towers
Nestled in a quiet, upscale corner of Setagaya in Tokyo finds the Komazawa Water Towers which hail from the late Taisho period. The towers were completed in the March and November of 1923 the same year as the Great Kanto earthquake as a response to rapid population growth at the time. Their original role was to pump water from the nearby Tama River, carry out water purification onsite, before gravity feeding the potable water down to Shibuya. While I have filed this entry under haikyo/ruins the towers still function as emergency water supply tanks.
The north and south water towers are connected by a rather ornate 30 metre high, iron lattice truss bridge and the attachment pillars which embellish the outside are reminiscent of Roman style architecture. The 12 red lamps which sit atop each of the pillars are switched on three times a year including; Cherry Blossom Festival Day (a Sunday in mid-April), during Waterworks Week (first week of June), and Tokyo Citizen's Day on which general tours are also held (October 1st).
The grounds the towers sit remain guarded like a military installation with a plethora of security cameras and serrated metal fencing to keep out would be interlopers. Having said that, being only a short 5-minute walk from Sakura-shimmachi Station it's worth wandering around the verges of the facility even if spots to capture the towers are somewhat lacking.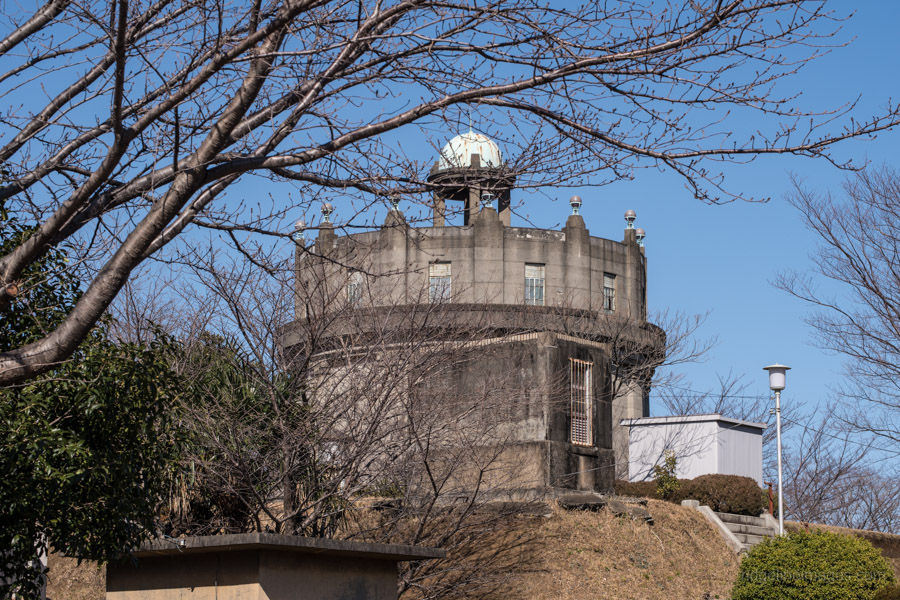 View from the main entrance.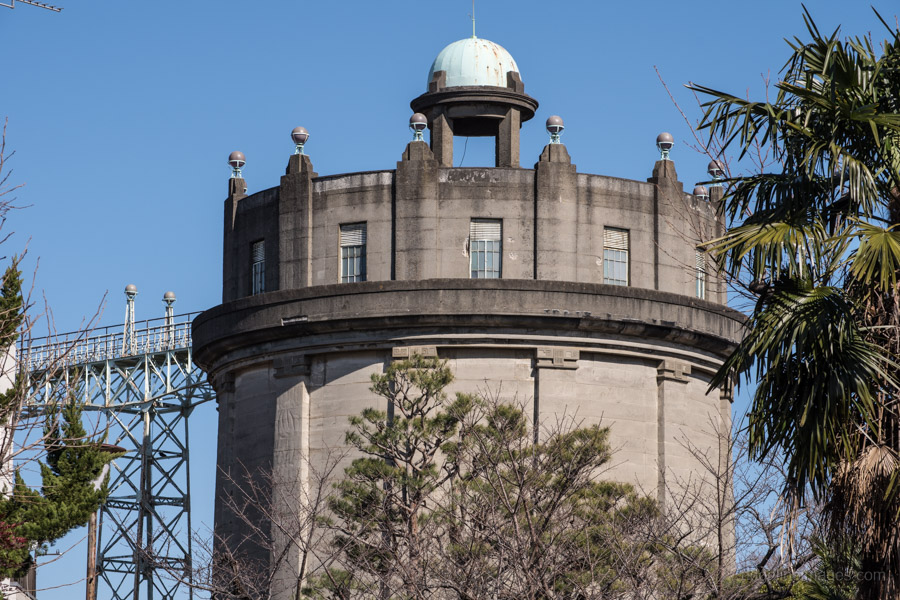 View from a side entrance.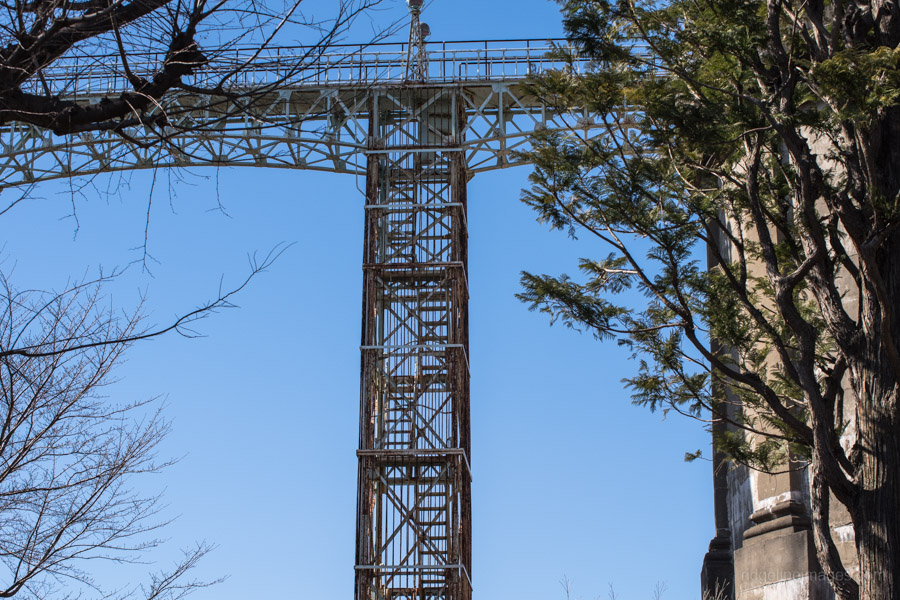 Steel truss connecting the two water towers.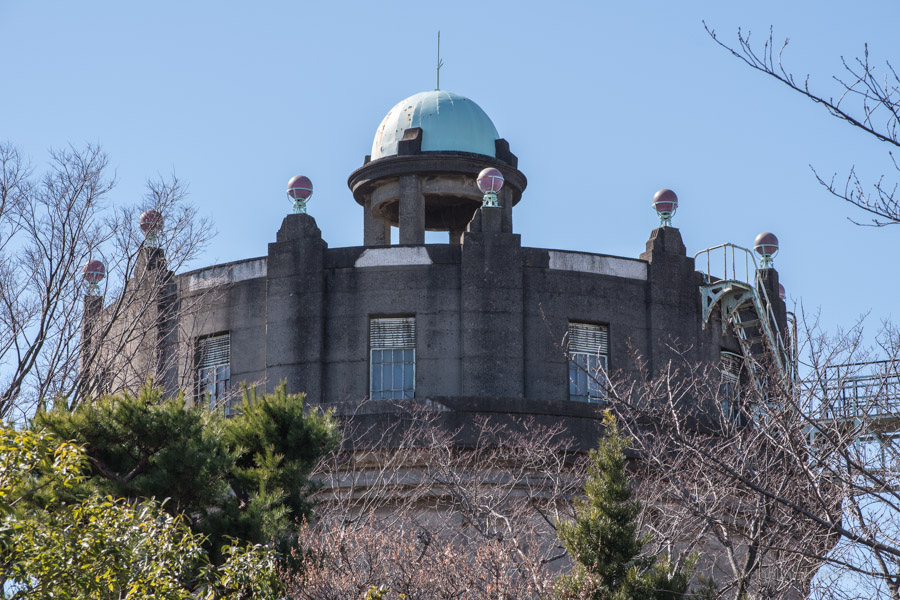 A lightning rod on top of the dome.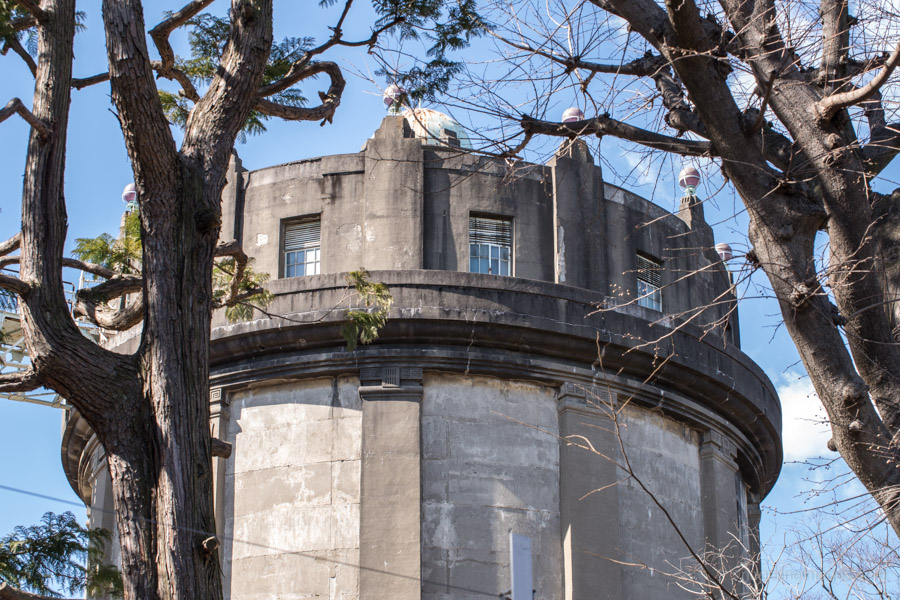 Attachment pillars reminiscent of Roman style architecture.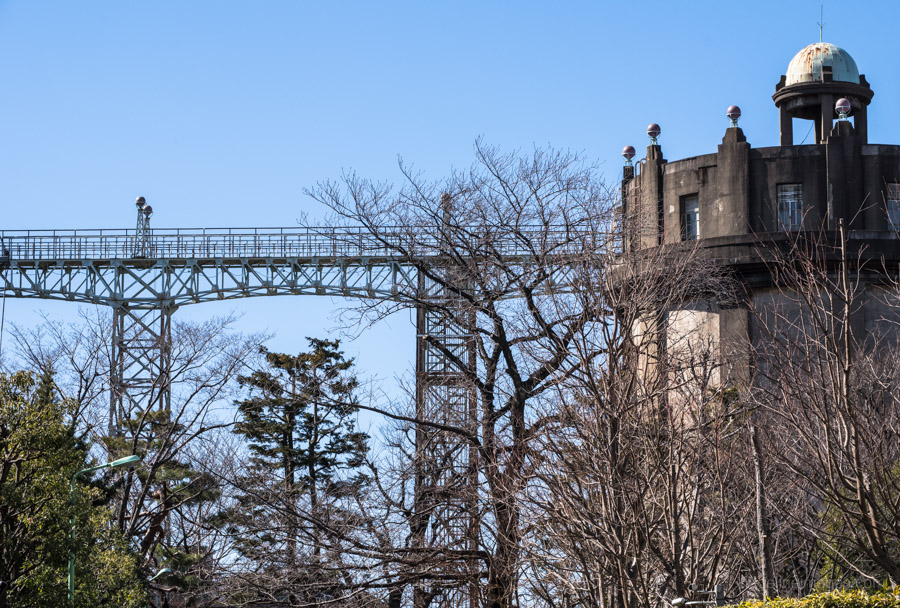 Bridge connecting the north and south water towers.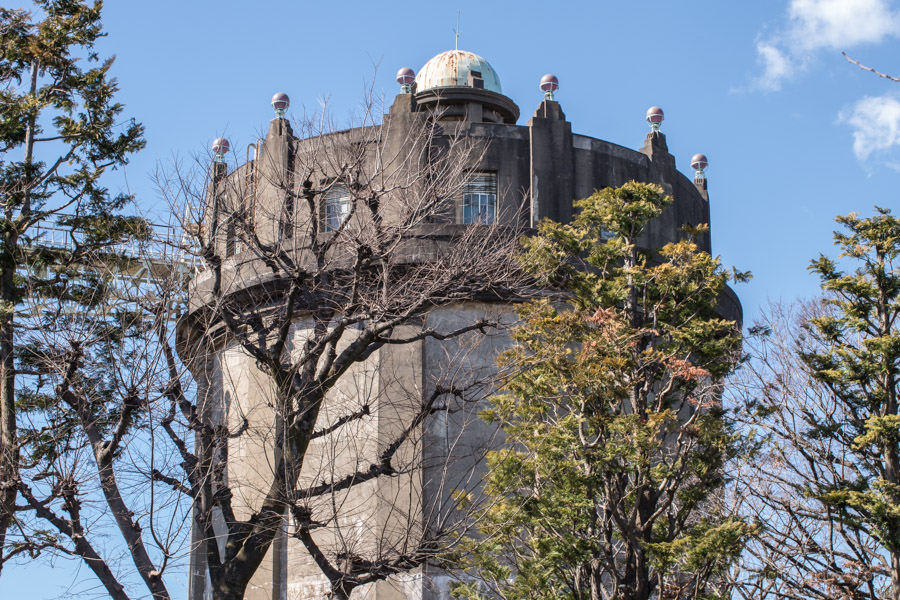 Atop of the water tower there are red lights.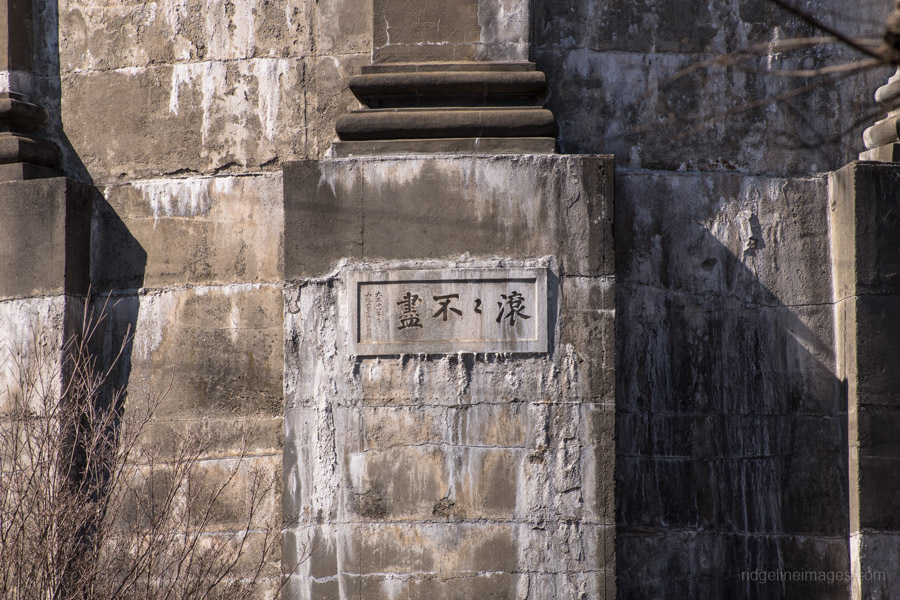 Engraved letters with archaic kanji.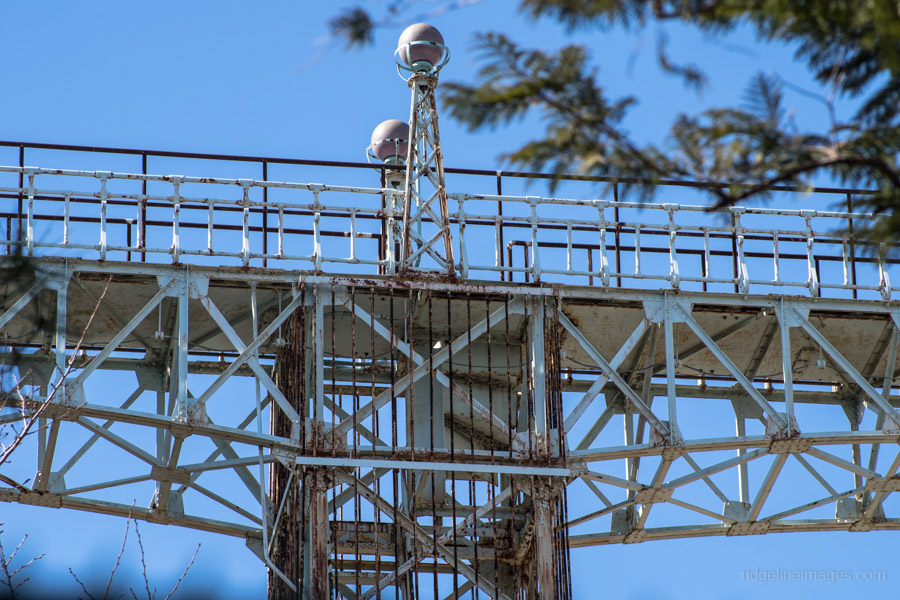 Four lights are installed on the connecting bridge.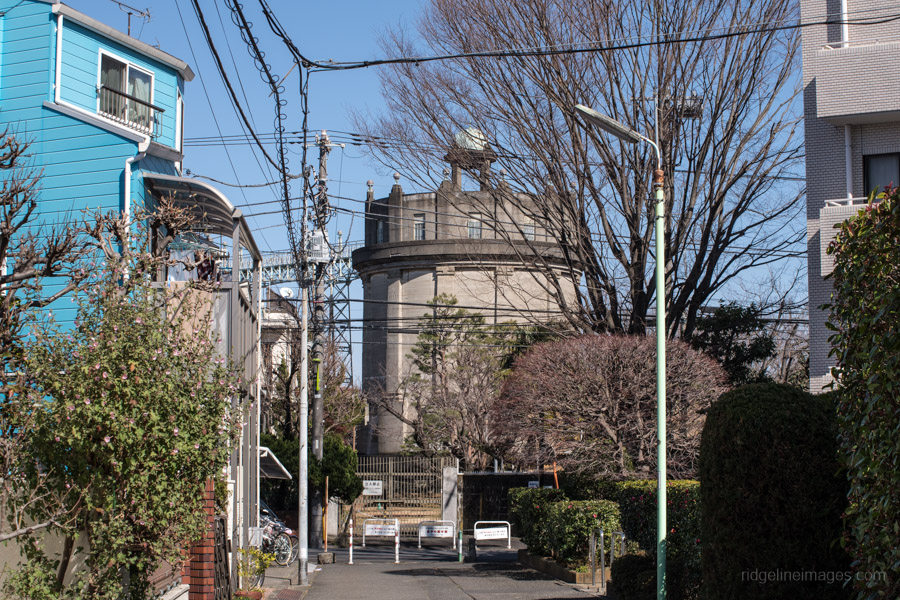 Street view of the Komazawa water tower.