The Kurasawa Bridge (Kurasawabashi)
One could be forgiven for thinking the Tokyo Gate Bridge is the highest bridge in Tokyo and while its truss sections rise some 88 metres, the bridge's "clearance" when measured from the deck of the road comes in somewhat lower at 54.6 m (179 ft). The other contender failing to score the top position is the Rainbow Bridge at 52 m (171 ft) and even the Yokohama Bay Bridge south of Tokyo at 55 m (180 ft) doesn't quite meet the lofty heights of the Kurasawa Bridge at 61 metres (200 ft). This is no small feat as according to a sign near the bridge itself there are some 1203 bridges that fall under the control of the Tokyo Metropolitan Government. Perhaps what's most remarkable about the Kurasawa Bridge is it's located in a remote pocket of Okutama in Tokyo's far west.
The Kurasawa Bridge is a standard truss bridge spanning the picturesque Kurazawa Valley just down the road from the Nippara Limestone Cave and a short walk from the giant Kurasawa Cypress. The bridge was completed in 1959 and is actually shorter than it is high at 58 metres. Peeking over the railing brings on a slight feeling of dizziness as you watch the river winding far below. During the autumn (from early to mid-November) it's a prime location to capture the fall foliage which radiates around the bridge and up through the valley. Swinging right after the bridge finds the Kurasawa Line which trails alongside the Kurasawadani Creek, past the abandoned Kurasawa Limestone Cave, several waterfalls and makes for some fabulous hiking.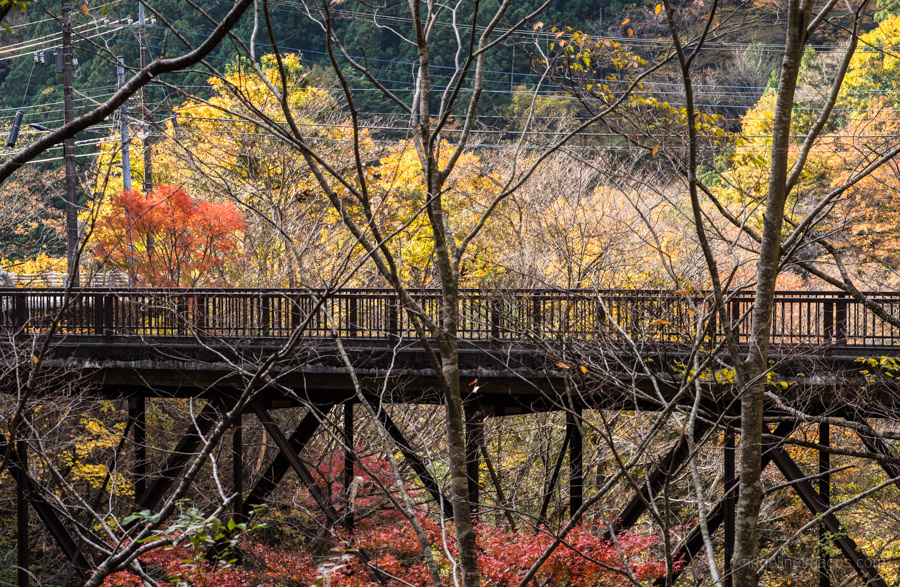 The Kurasawa Bridge in autumn.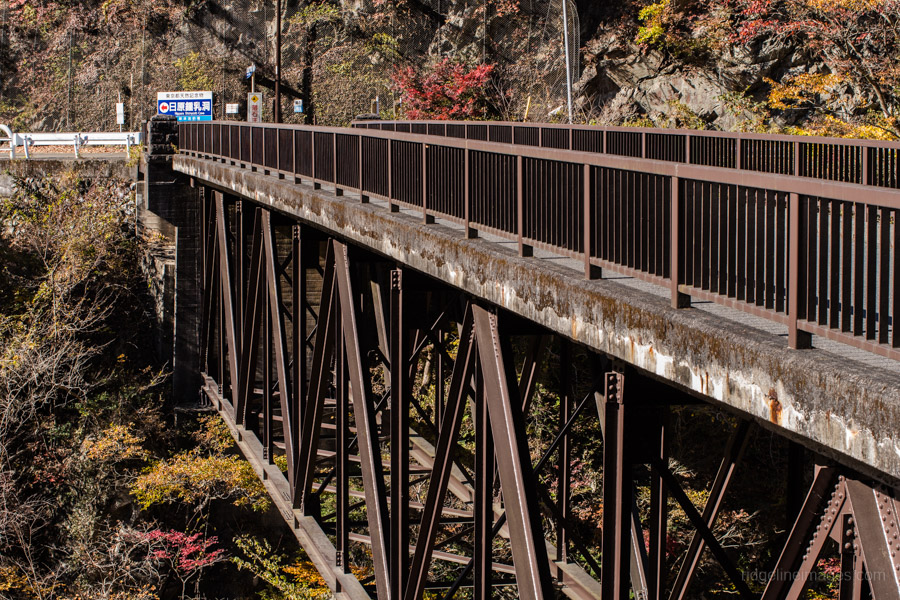 The Kurasawa Bridge is a standard truss bridge.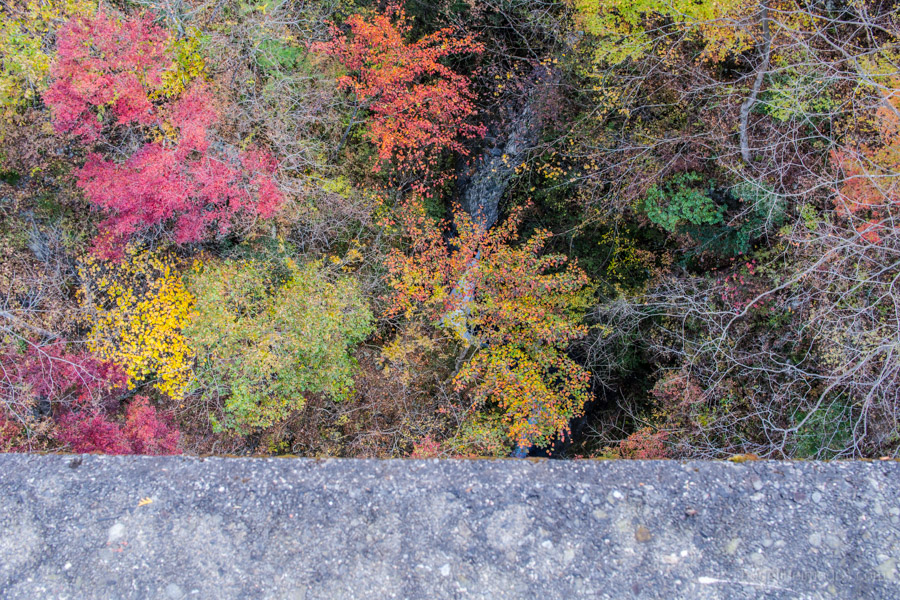 View from the top of the bridge.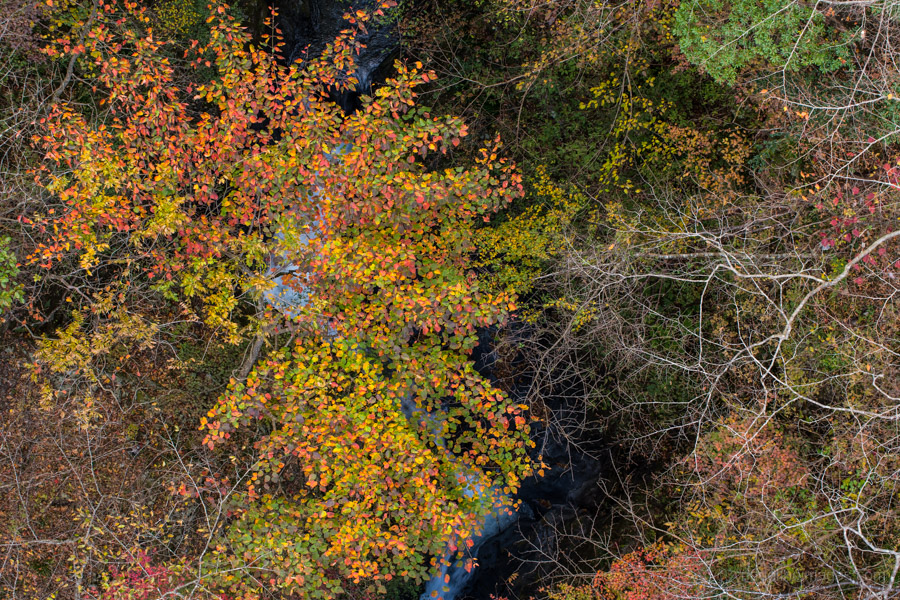 Prime location to capture the fall foliage.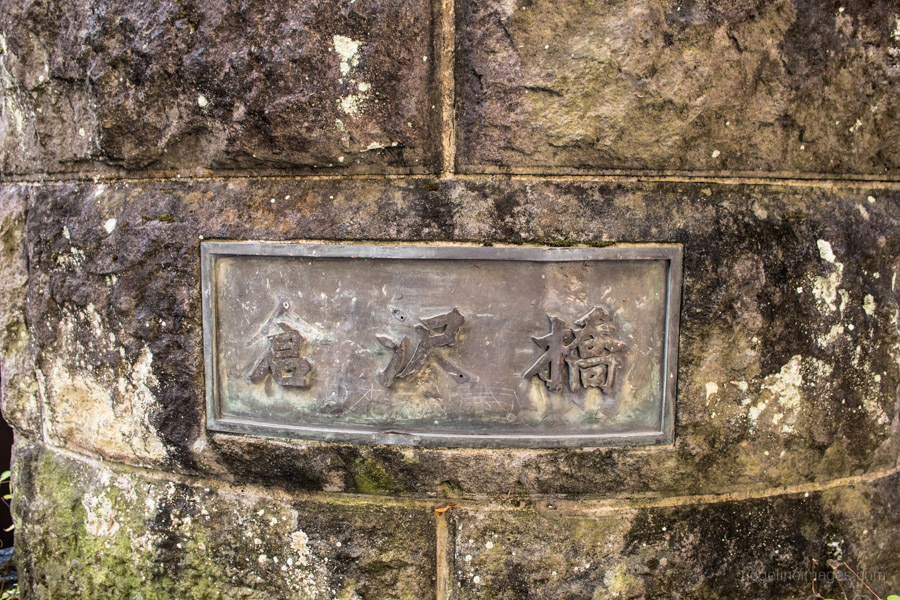 Kurasawa Bridge name plaque.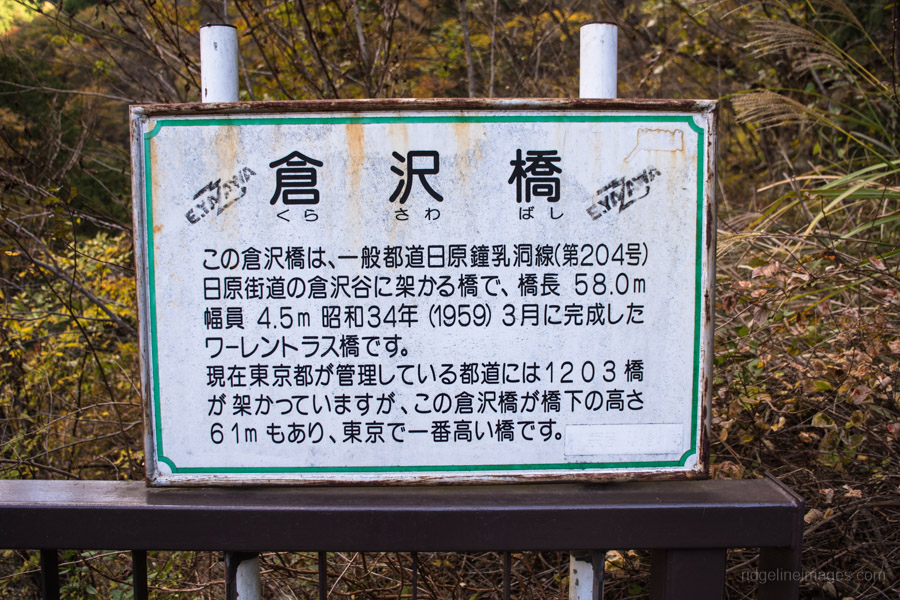 The Kurasawa Bridge is 61 metres high and was constructed in 1959.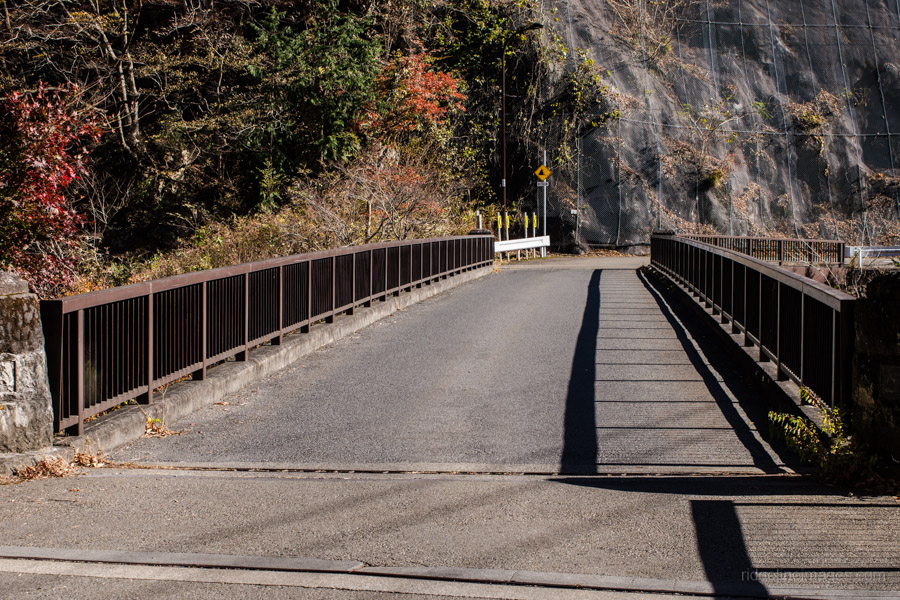 The bridge is shorter than it is high at 58 metres.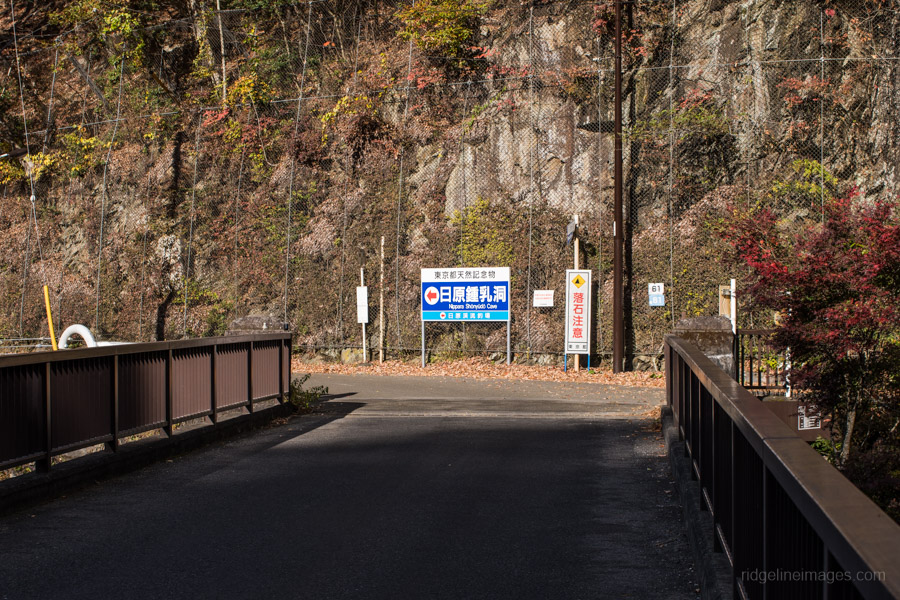 Turn left for the Nippara Limestone Cave.
.
Access: take a 21 minute bus ride from Okutama Station (bus stop 1) and get off at the Kurasawa bus stop (360 yen) a 1 minute walk.

.