The Biggest Cypress Tree in Tokyo
This remarkable tree in Okutama on the outskirts of Tokyo traces its ancestry back to the Muromachi era around 600 years ago, though some have estimated its age closer to 1,000 years. Either way the Kurasawa Japanese Cypress is the largest of its kind in Tokyo and has long been a guardian on a precipitous ridge which divides the former village of Kurasawa and the Nippara Road. In days past, you could well imagine a steady throng of day-trippers making the short yet steep climb up to survey this magnificent cypress or hinoki en route perhaps to the Kurasawa Limestone Cave. Alas on this glorious Saturday morning there was only one visitor.
While the Kurasawa Cypress is only 34 metres high it impresses with a trunk circumference of 6.3 metres. Lacking a straight trunk, the tree branches into nine segments, which form the tree's sizeable crown. Interestingly, a lightning rod was mounted beside the tree in 1988 due to a direct strike inflicted the previous year. The tree was designated as a natural monument by Okutama Town in 1983 and was conferred the same status by the Tokyo Metropolitan Government a few years later. After stopping by the tree options include; continuing along the trail which makes its way to the ruins of the former Kurasawa Village. Alternatively, consider a short hike alongside the serene Kurasawadani Creek which takes around 30 minutes to reach the now abandoned and fenced off Kurasawa Limestone Cave. Here you will find the foundations of the ticket office and bridge footings – the last vestiges of its previous existence.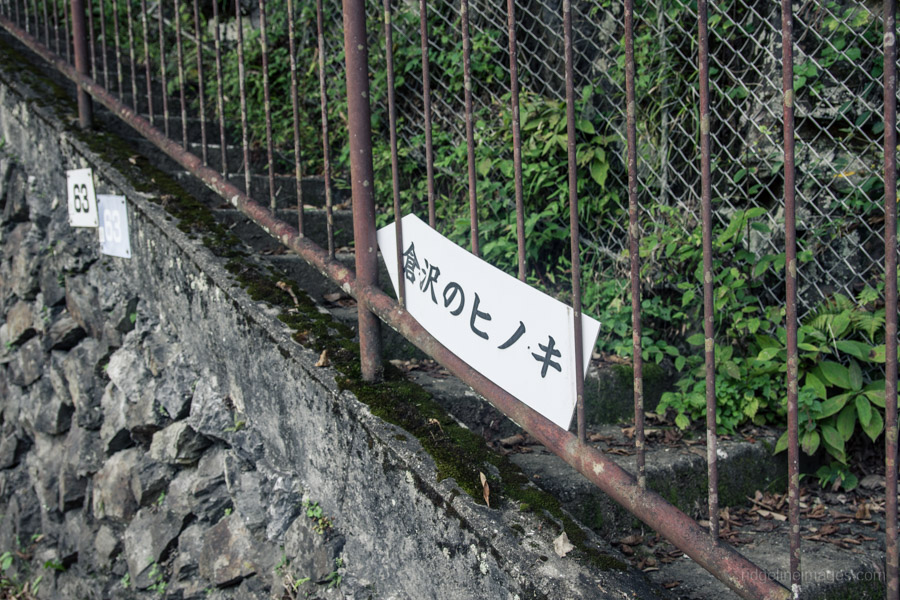 Stairs leading up to the hiking path.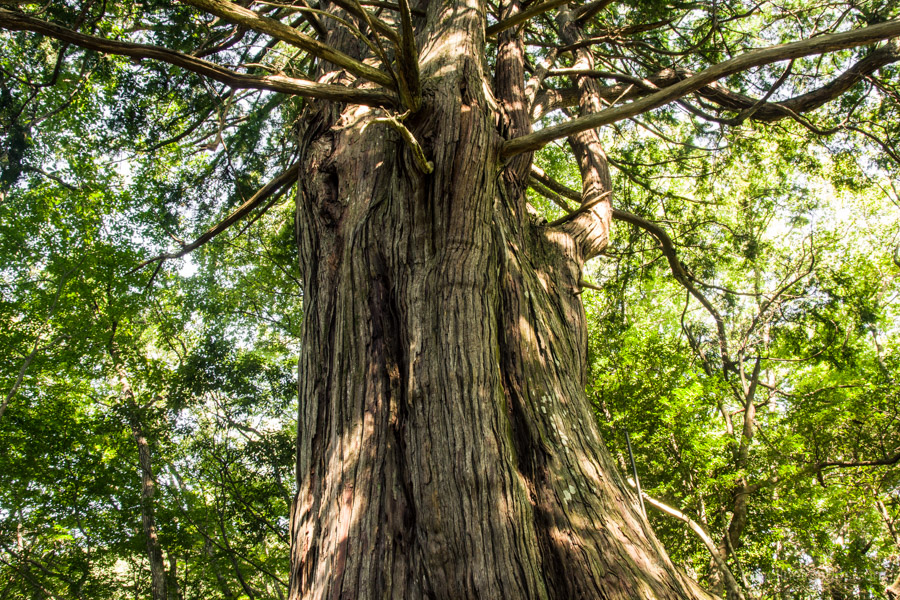 The Kurasawa Cypress has a sizeable trunk circumference of 6.3 metres.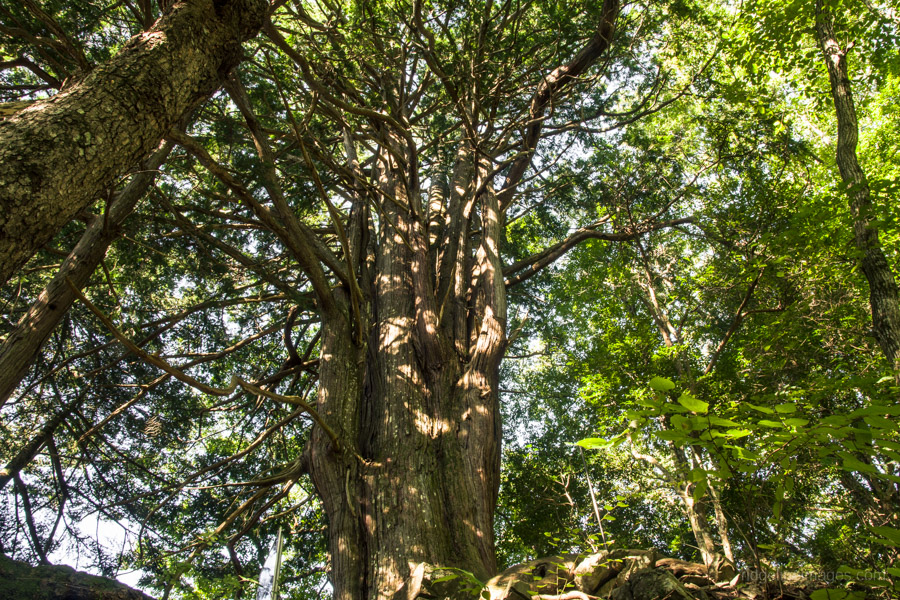 Lightning rod just visible in the background.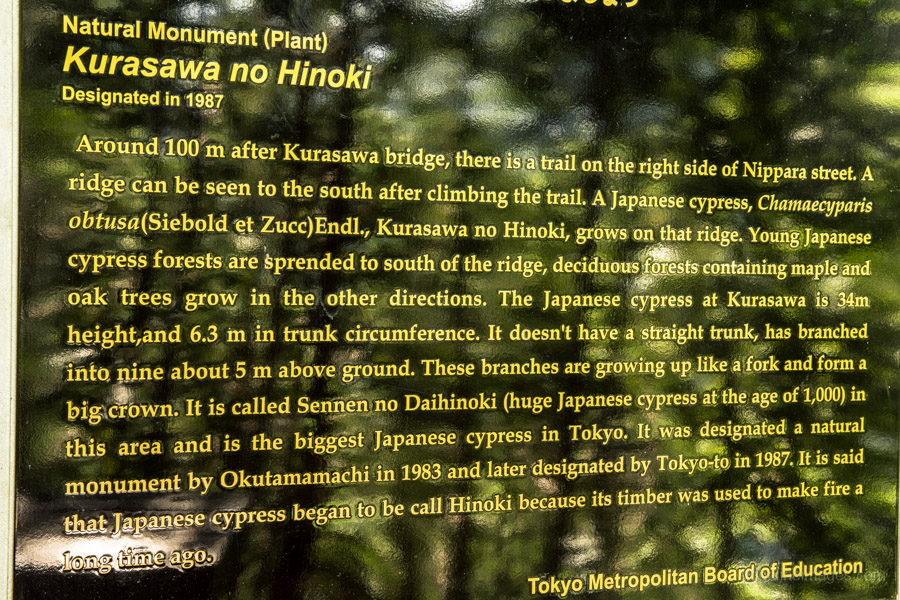 Commemorative plaque at the Kurasawa Cypress.
Access: take a 21 minute bus ride from Okutama Station (bus stop 1) and get off at the Kurasawa bus stop (360 yen) a 15 minute walk.
.

.