Old Style Campground Meets High Tech
The diminutive Izu Island of Shikinejima is often overlooked for its larger neighbour Niijima. Arguably Niijima has better beaches at least surfing ones while Shikinejima is charming and chilled out with plenty of nature. The best place to enjoy this small-town vibe is at the Kamanoshita Campground. Shikinejima actually has two campgrounds the Kamanoshita which opens during the off season and the Oura Campground which operates during Golden Week, July and August. Note camping is not permitted on the island from December to February. The Kamanoshita Campground like most free ones in Japan works on a first-come, first-served basis. Before pitching your tent, you are required to register at either the tourist office near Nobushi Port or the Shikinejima Village office.
.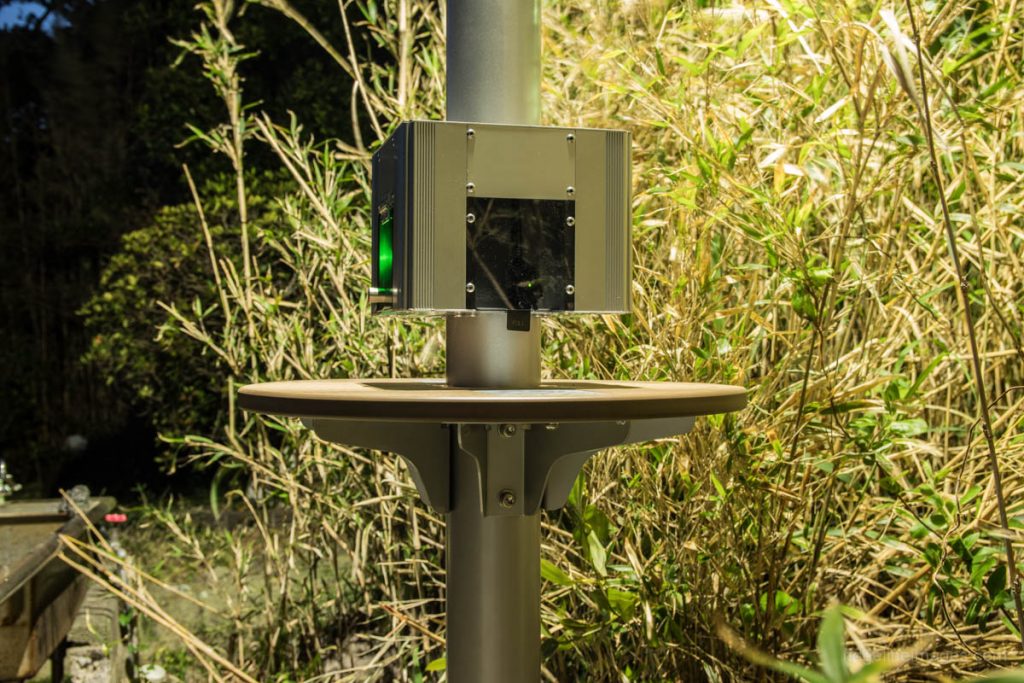 Convenient mobile phone / smartphone charging.
Campground layout
From Nobushi Port it's a 20-minute walk to the Kamanoshita Campground and is conveniently located near some shops and supermarket. The campground itself is rather small though can officially accommodate up to 30 tents. It's a "free tent site" which means you can set up your tent anywhere you wish within the designated area. The campground is encircled by trees providing shelter and protection from the elements.
.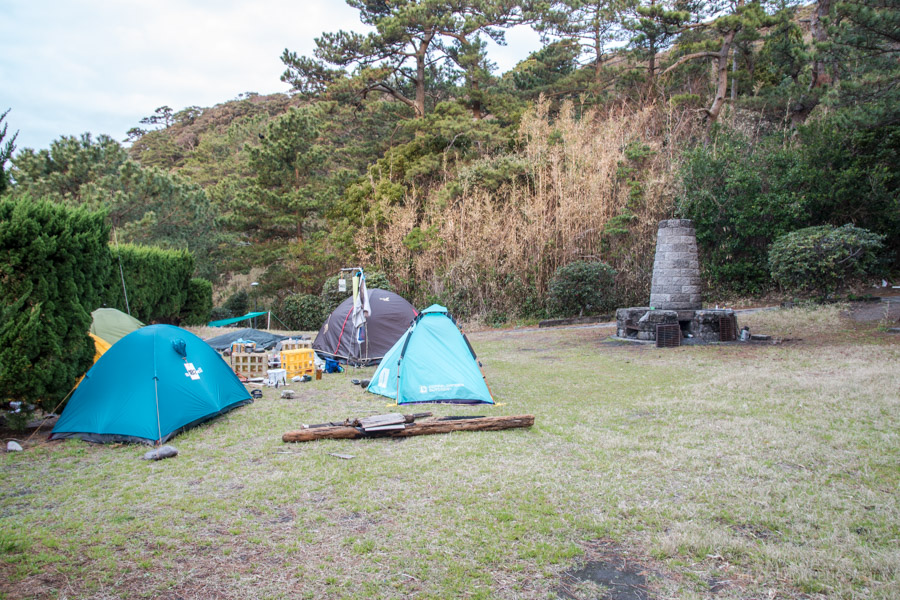 The campground is quite compact.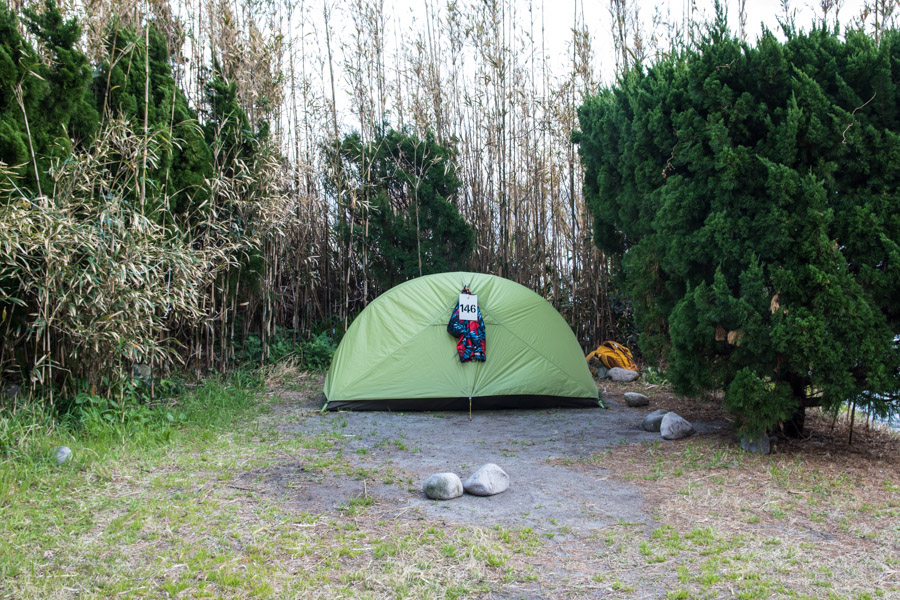 Trees provide shelter and protection from the wind.
.
Cooking facilities
The facilities at this campground are pretty basic especially when compared to the Sokodo Campground on Hachijojima and Tako Bay Campground on Kozushima. There is one communal fire pit though you need to BYO your own charcoal briquettes and gridirons for grilling food along with a small wash up sink. There is no outdoor seating or food preparation area apart from drainboard next to the sink.
.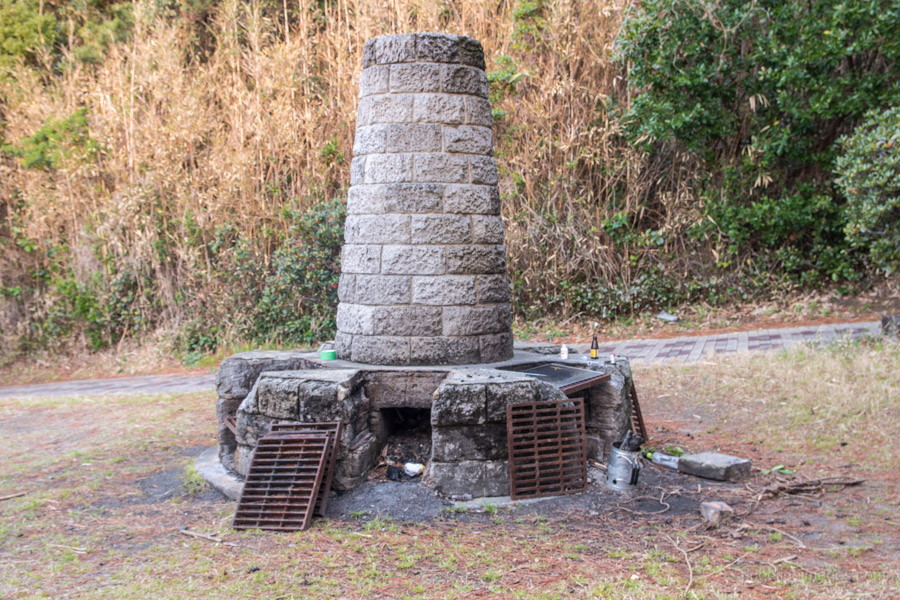 Large communal fire pit.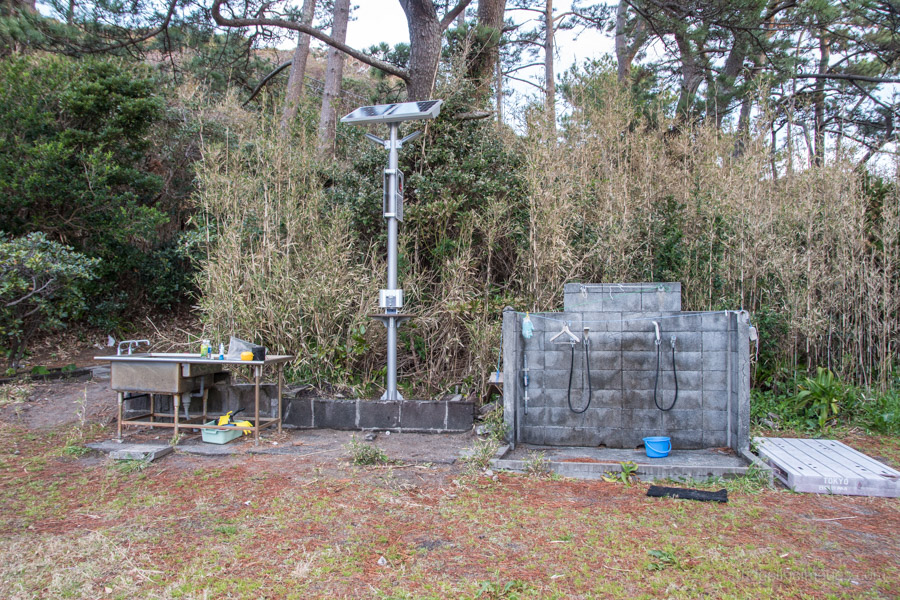 Sink for washing up and hand held showers.
Restrooms and showers
The nearest restrooms are a 5-minute walk from the campground which are clean and well maintained. The shower facilities are limited to two handheld showers near the wash up area. A nice thing is the campground is only a short walking distance from the excellent free ocean hot springs namely the Matasugashita miyabino-yu, Ashitsuki and Jinata. There is also the Shikanejima Onsen Rest House (200 yen) close by.
.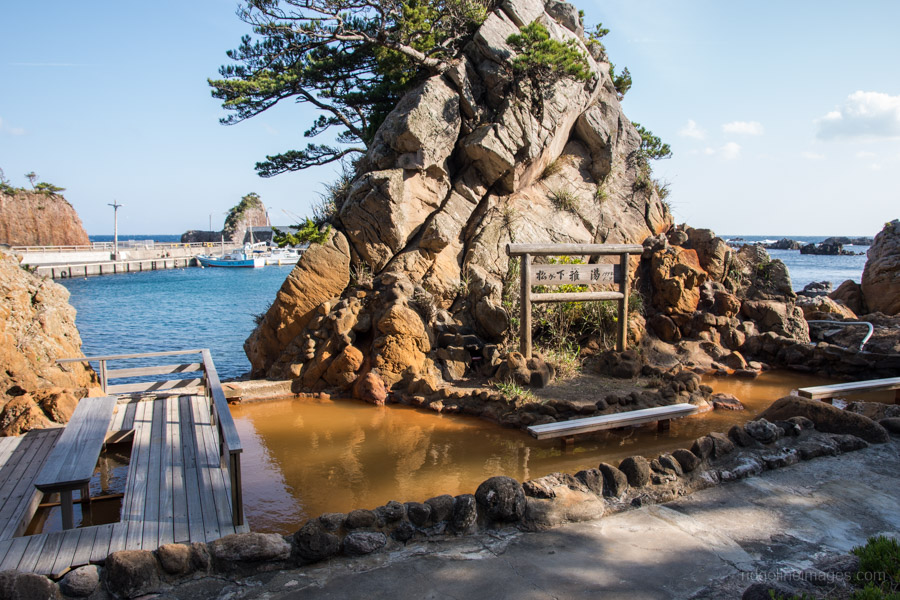 Matasugashita miyabino-yu ocean hot spring.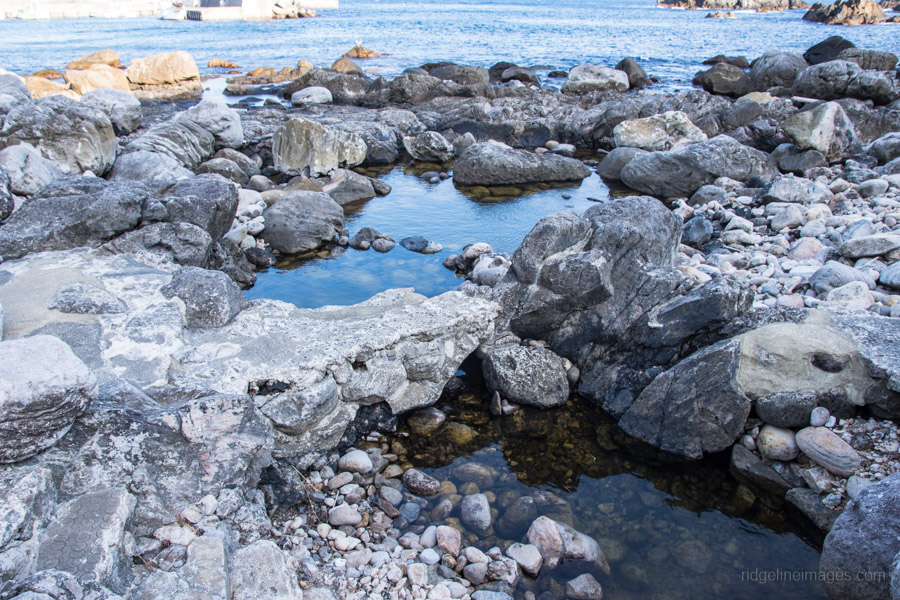 Ashitsuki ocean hot spring.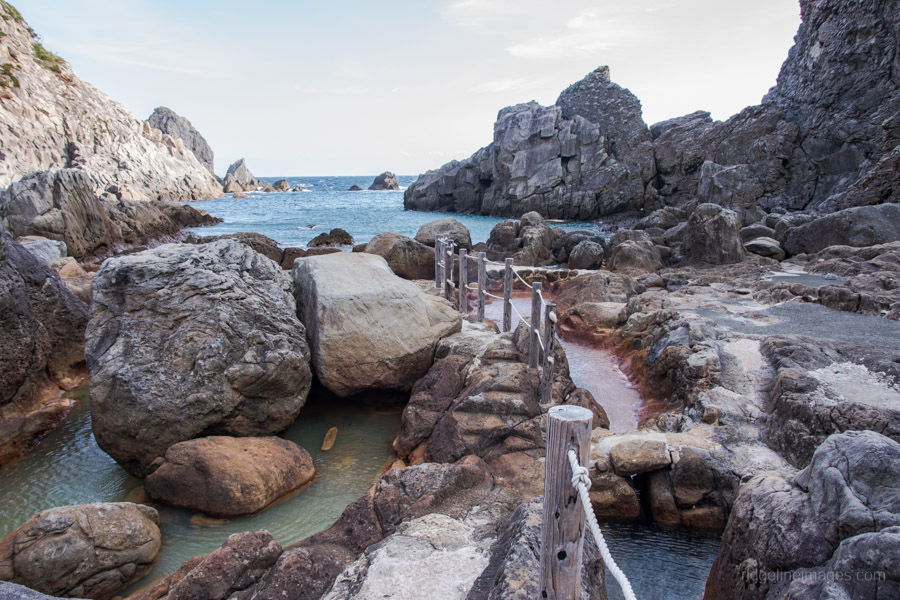 Jinata ocean hot spring.
.
Other features
Where the Kamanoshita Campground really shines so to speak is with its mobile phone / smartphone charging station. This nifty "self-supporting solar stand" includes both USB 3.0 ports and multi-connectors for iPhones, Type C and micro USB. Importantly its free to use and is also equipped with LED lighting. The Tokyo Metropolitan Government has installed 61 solar stands (as of April 2018) throughout the prefecture including the Habushiura Campground on Niijima. I hope to see them being adopted by many more campgrounds.
.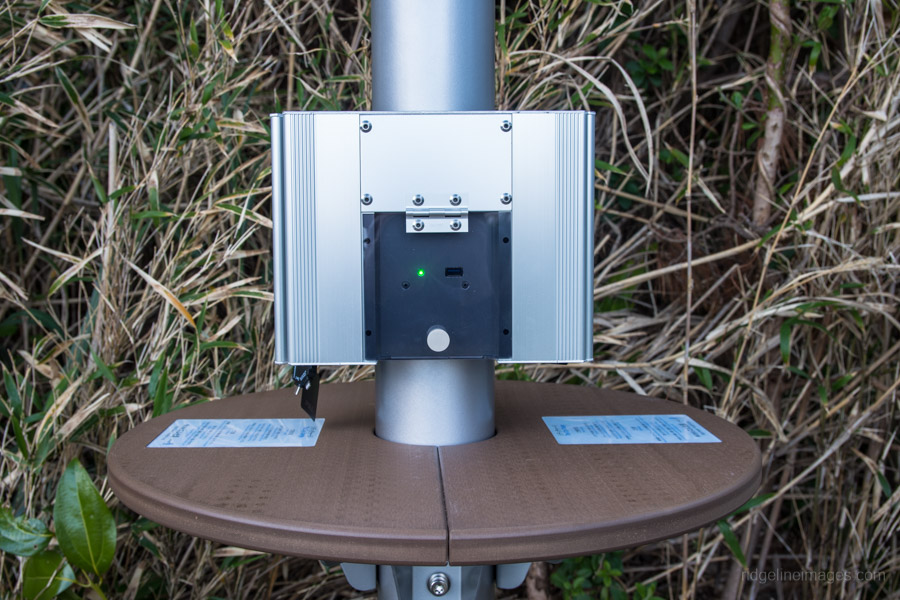 Mobile phone / smartphone charging station.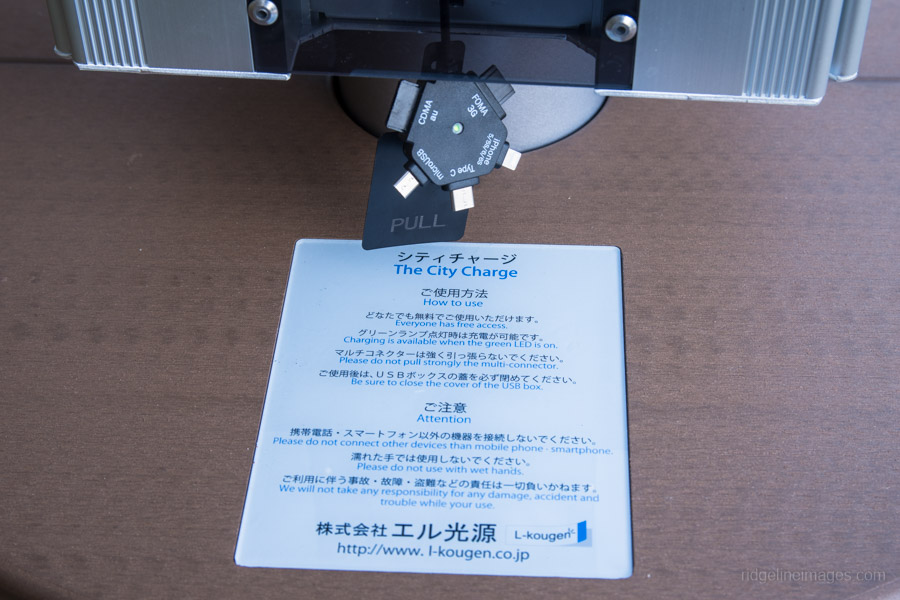 Multi-connectors for iPhones, Type C and micro USB.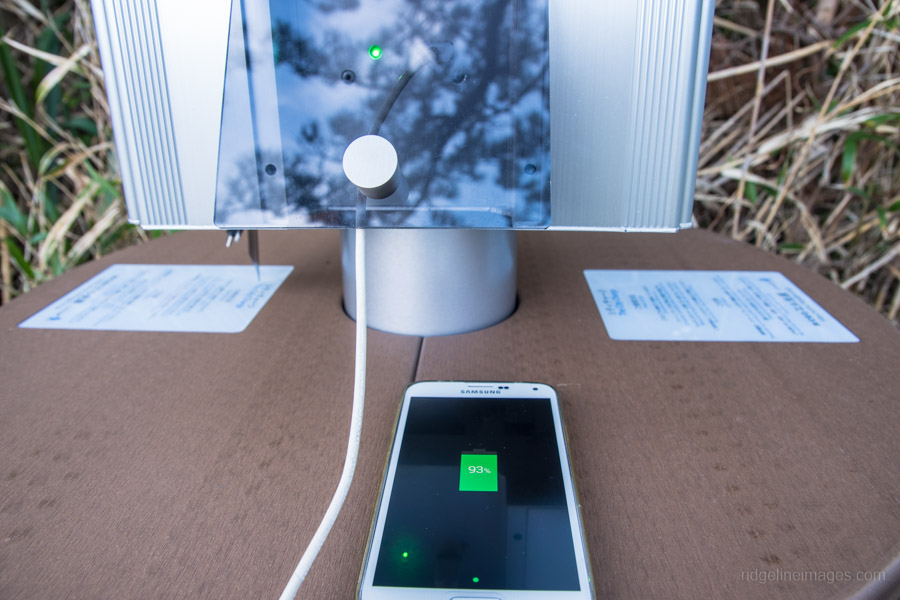 USB 3.0 ports.