Discover one of Tokyo's Hidden Gems
Last year I had the good fortune of staying at the Sokodo campground on Hachijojima Island. For a free campground, the facilities were second to none and even provided hot water showers. This time I have travelled to Kozushima which is located in the centre of the Izu Islands. While the island runs two free campgrounds I was keen to check out the Tako Bay Campground which lies at the foothills of Mount Tenjo. The main obstacle with this campground is access as its unfortunately situated on the opposite side of the island. Here you have two choices, pony up for a taxi fare or heavy pack it for the 4-kilometre trip. I decided on the later and was pleased I brought along my trusty GPS to navigate the back roads.
I've written previously about the excellent value for money you get staying at campgrounds in Japan and the Tako Bay Campground is no exception. In a nutshell for 400 yen per person a night you get a quiet and sheltered campsite with sea views, access to a common area with two large fridges, a microwave and hot water dispenser. The showpiece however is the onsite sento or bathhouse which makes tracking down the local hot spring pretty much redundant. In addition, there is also a separate shower area and coin laundry. The staff and owners go out of their way to help you during your stay and on the last day even provided a free shuttle bus back to the ferry terminal. Advance reservations are recommended and can be made online up to 5 days prior to the arrival date.
.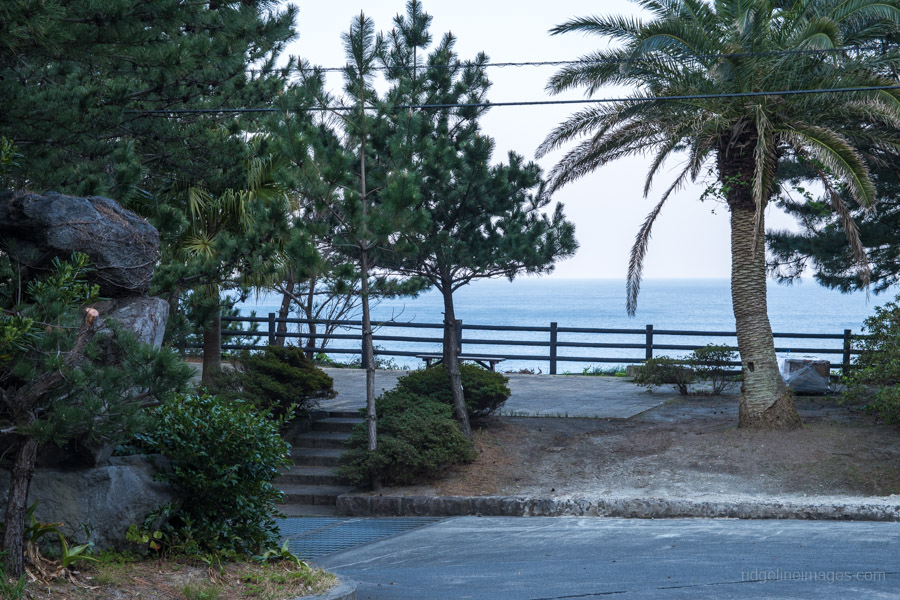 Sea views from the Tako Bay Camping Ground.
Campground layout:
Tako Bay Campground has two campsites where you can park your tent. On the upper side of the road is a multipurpose ground suitable for larger groups along with a smaller "free tent site" near the campground entrance. At both campsites you can place your tent anywhere you wish within the designated area. The smaller campsite is however more sheltered and accommodates around 30 tents. It is also possible to rent 3-4 person tents for 1,300 yen per night as well as blankets and sleeping bags for 200 yen per person per night.
.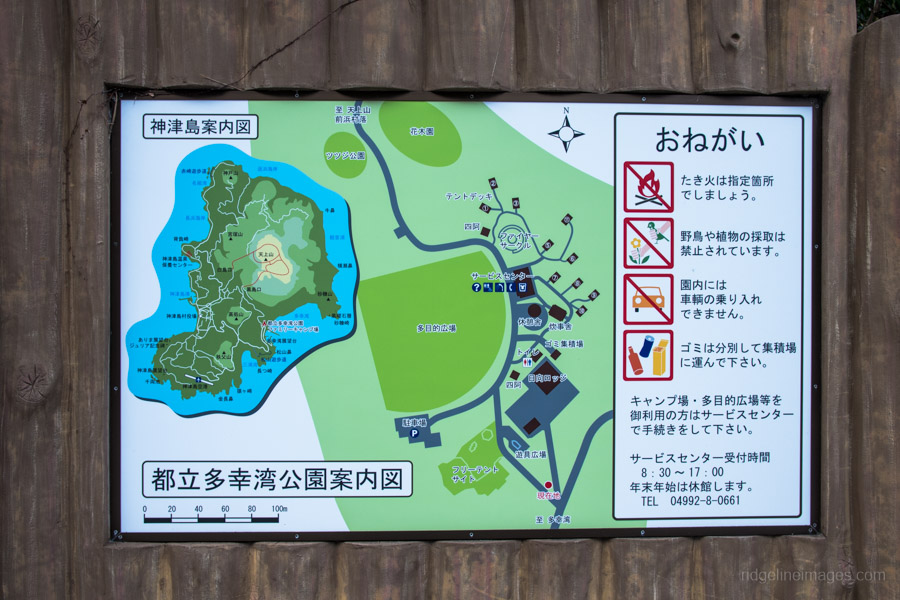 Tako Bay Campground guide map.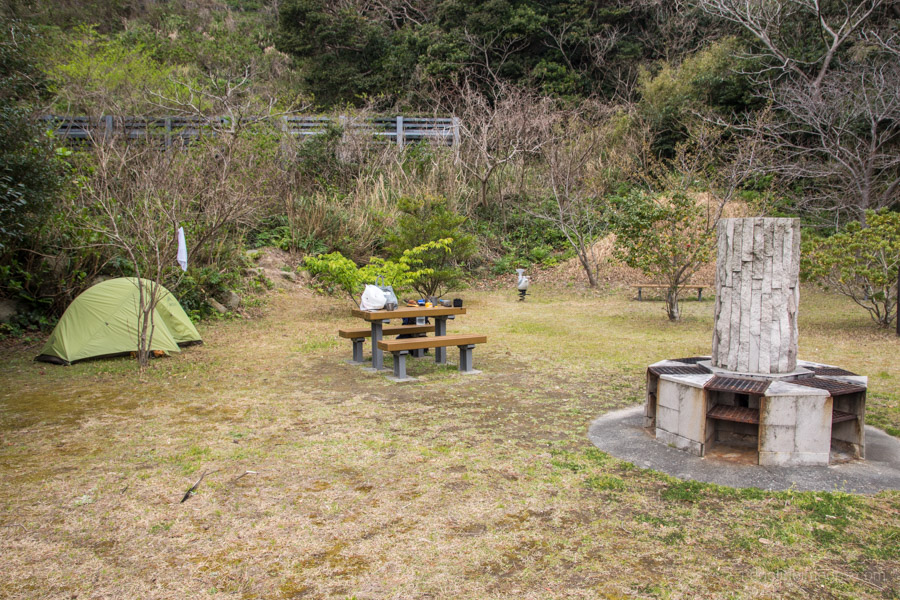 Campsite near the campground entrance.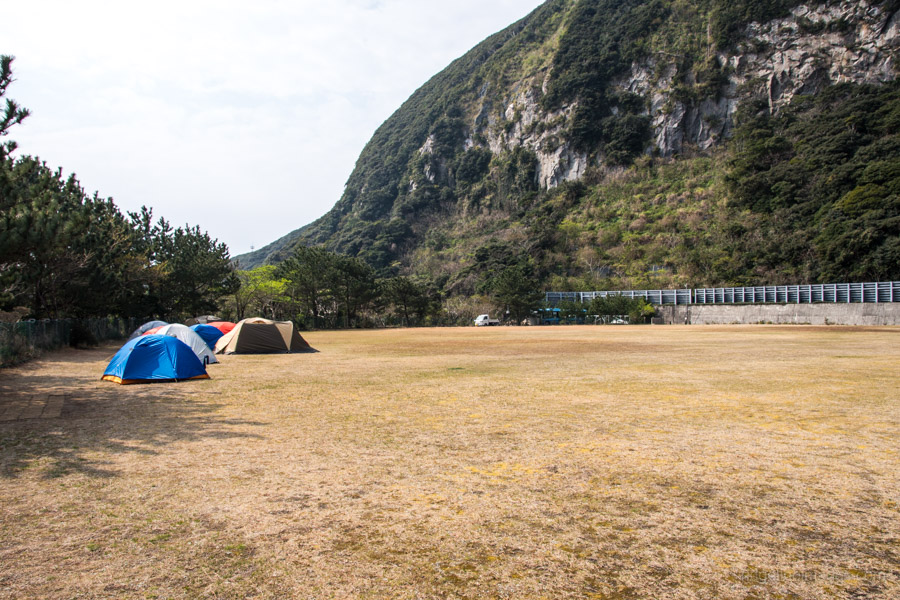 Multipurpose ground suitable for larger groups.
.
Cooking facilities:
There are plenty of communal fire pits for cooking up the catch of the day. The smaller campsite has two long troughs for washing up and drinking water taps. Dishwashing detergent and sponges are available from the common area which also includes two large fridges to keep your perishables. Outside the main office there are drink vending machines, a microwave oven and a hot water dispenser.
.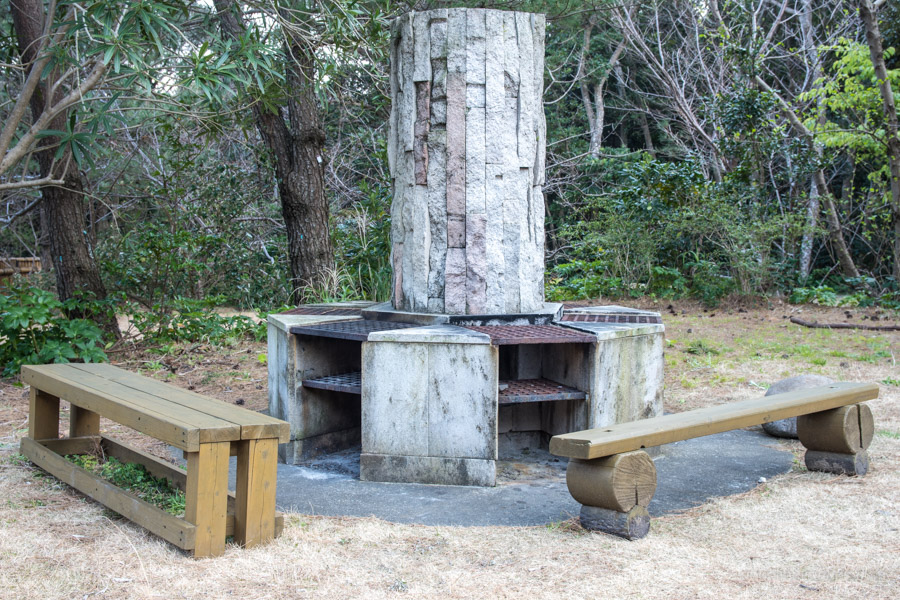 Communal fire pits aplenty.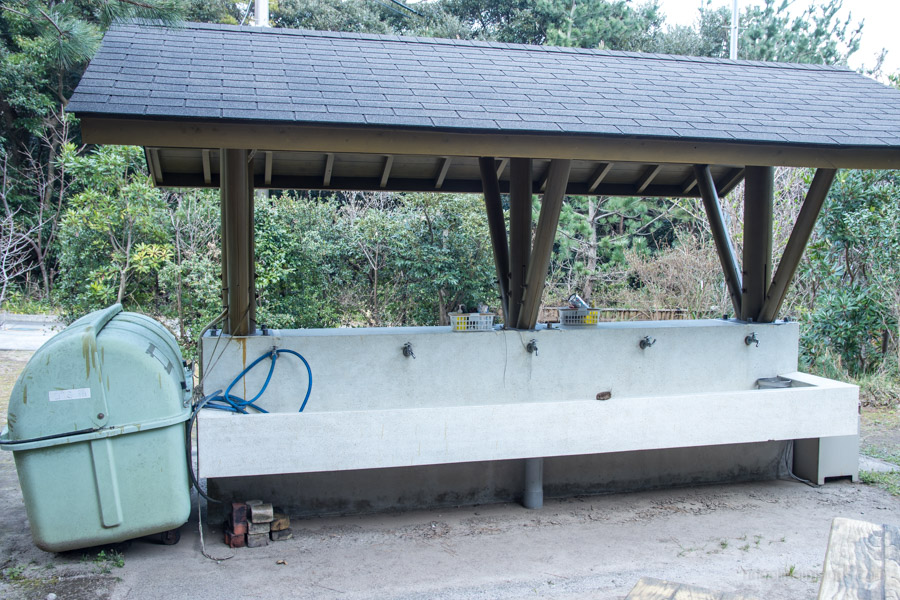 Troughs for washing up and drinking water taps.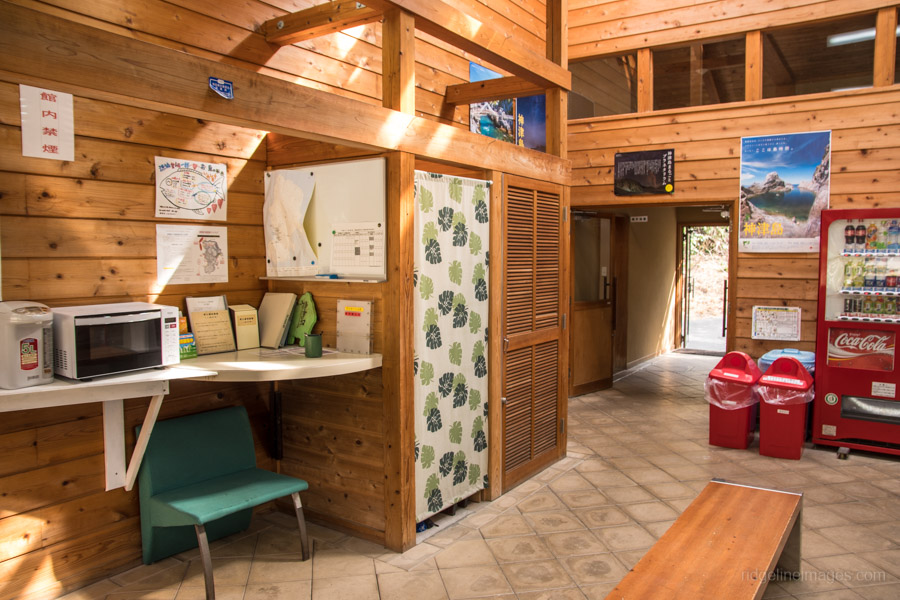 Service center includes a microwave and hot water dispenser.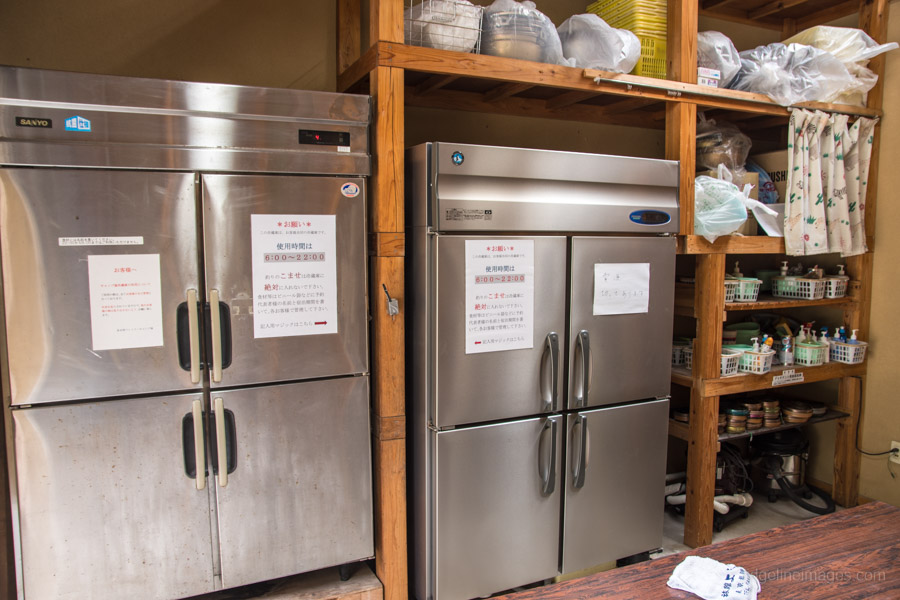 Common area includes two large fridges.
.
Outdoor eating:
The campground has plenty of outdoor seating including a large gazebo ideal for food preparation and socialising with your fellow campers.
.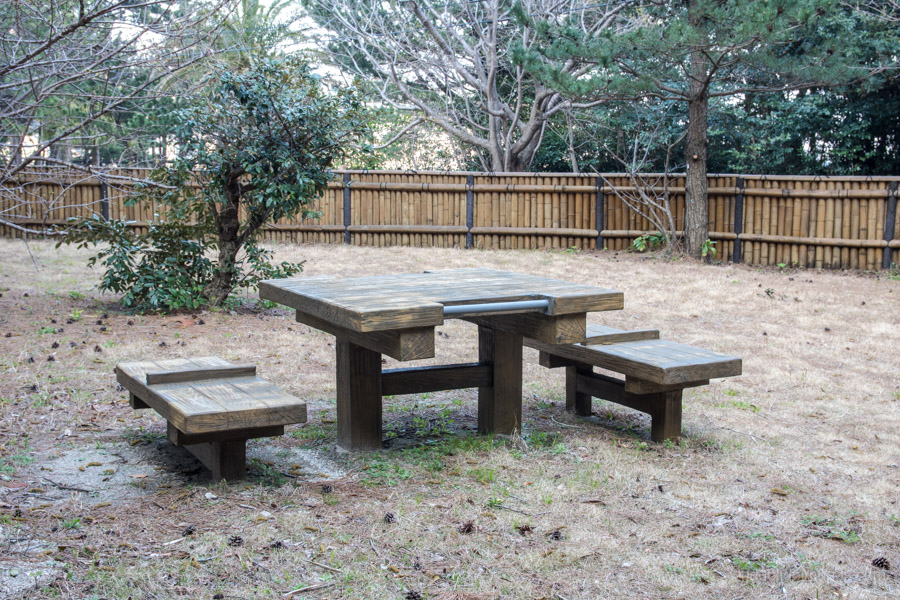 Outdoor table and chairs.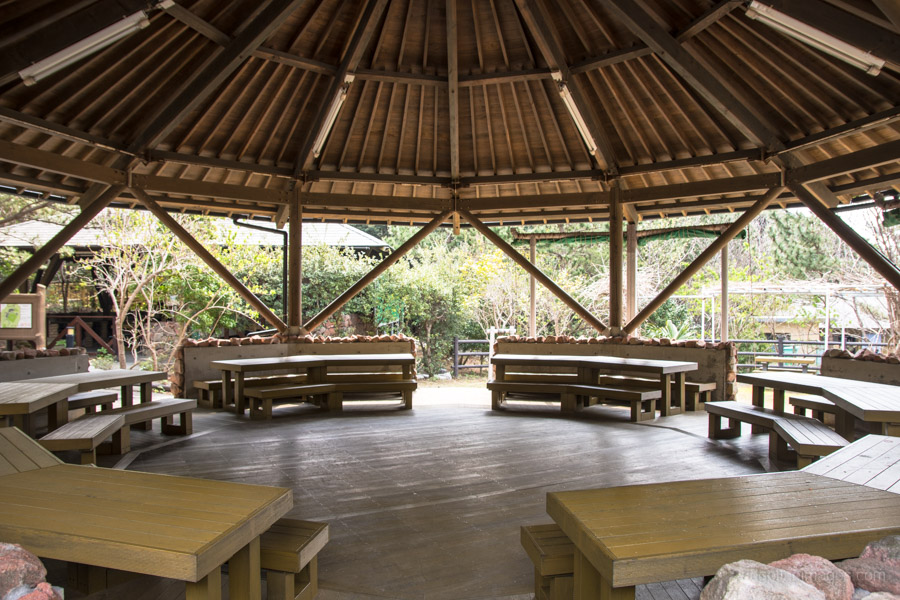 Large covered meals area.
.
Restrooms and showers:
A pleasant surprise was to find that not only does the campground offer hot showers but it also includes a small sento or communal bath house. After a long day of hiking it was absolute bliss to take a hot soak. The bath house is open daily from 4pm and best advice is to head there early to avoid the crowds.
.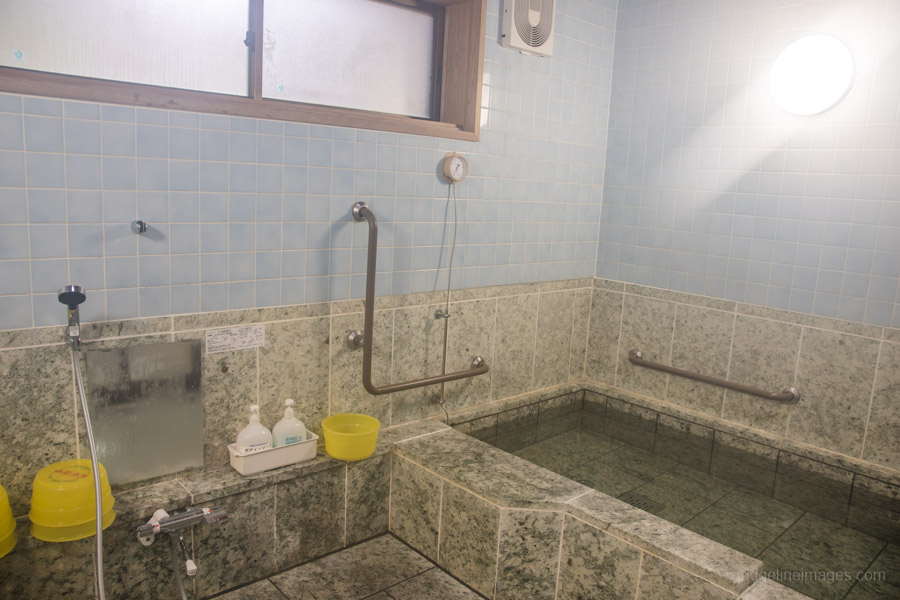 Pure bliss after a hard day of hiking.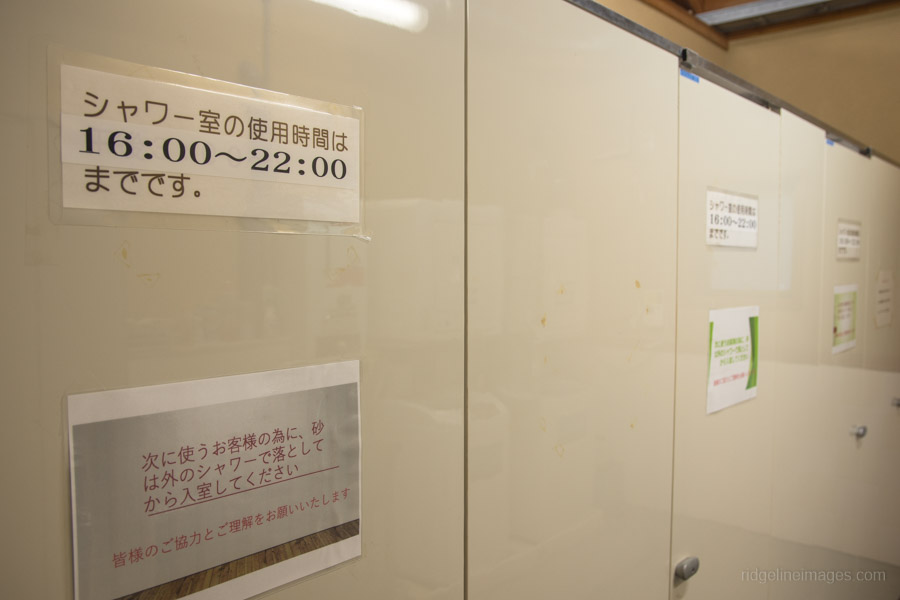 Hot water showers.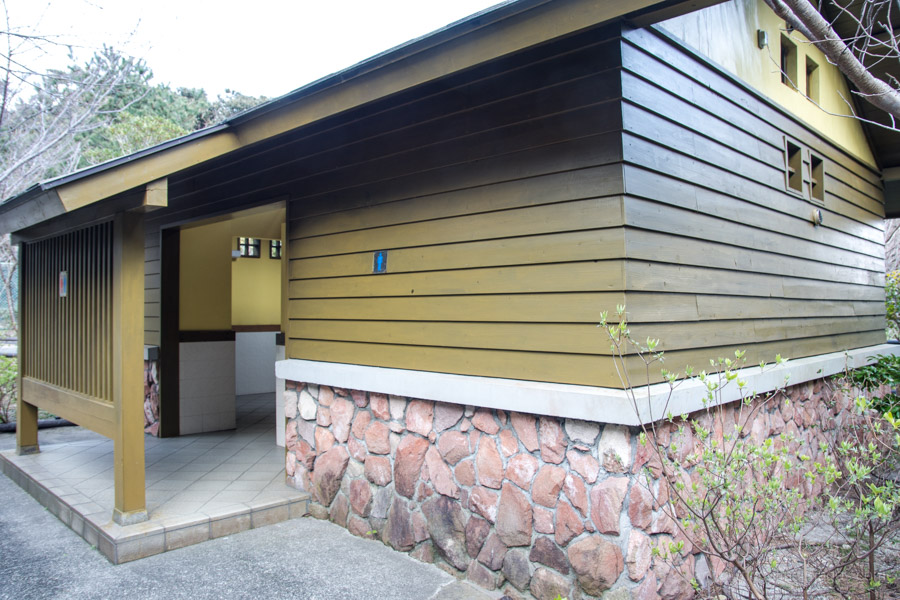 Modern restroom facilities.
.
Other features:
An information board outside the reception area advises the days port of departure. There is a coin laundry on hand and importantly there are power outlets dotted around the service center to recharge your electronic devices in a pinch.
.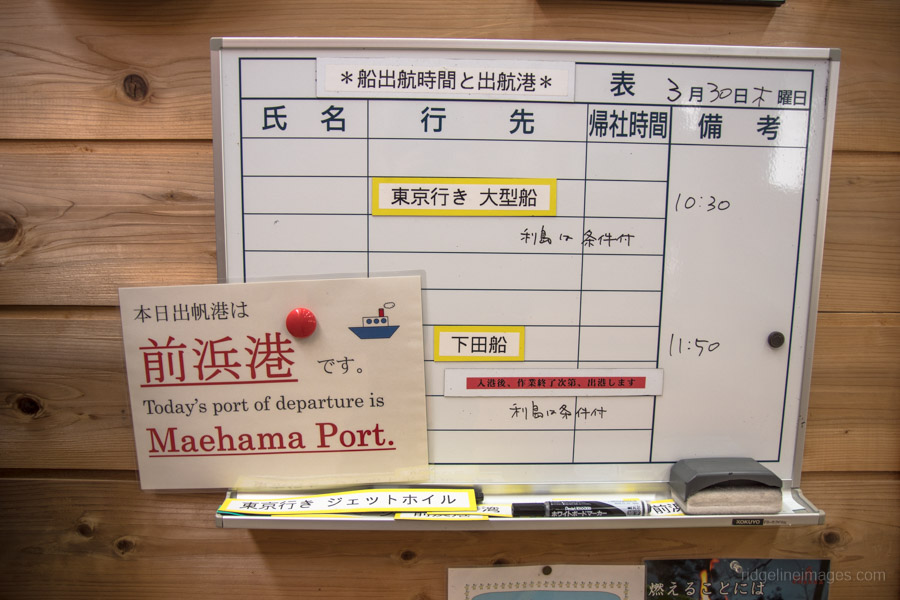 Information board in the service center with latest ferry departures.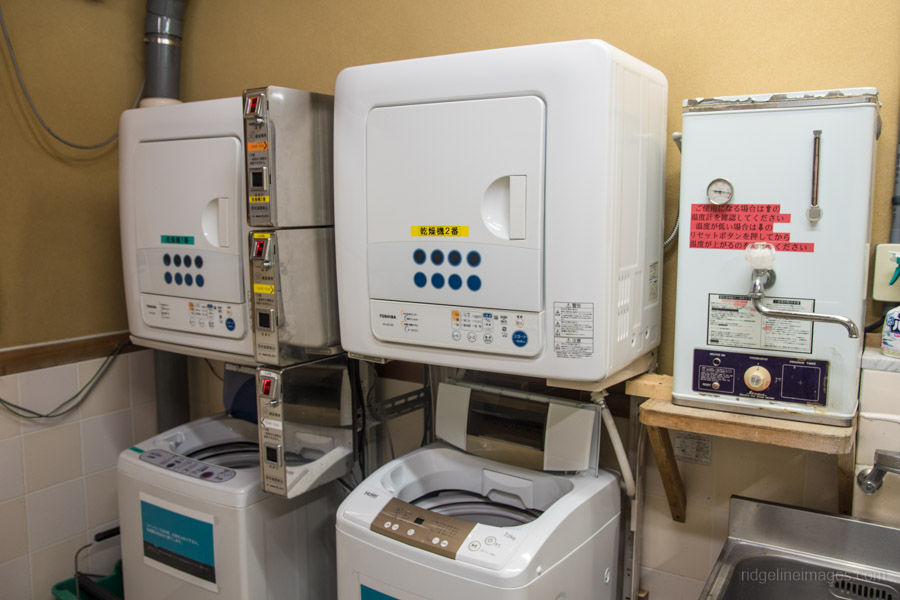 Convenient coin laundry.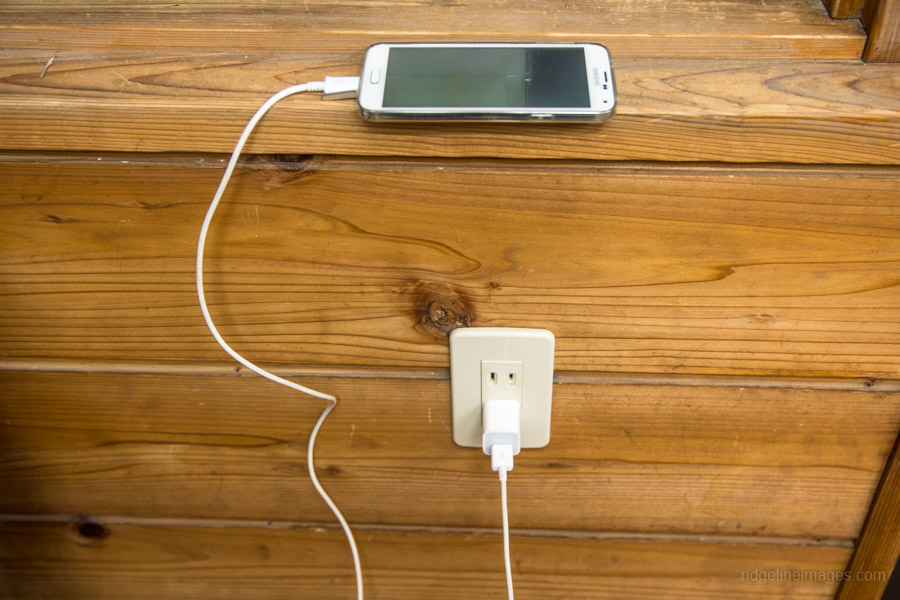 All-important plenty of AC power sockets to recharge your gadgets.