.
First Rays of 2022 Above the Sagami River
For this year's hatsuhinode (first sunrise), I decided to skip the customary pilgrimage of heading to a mountain summit like last year, instead picking a quiet spot along an unobstructed trail above the Sagami River. Based on the masses that alighted at Takaosanguchi Station at 5:26 am, it didn't take much convincing that my slightly unorthodox approach was the right one. While all and sundry veered right, I alone, headed past the Takao 599 Museum under the Takaosan IC labyrinthine and finally up a quaint road that is home to Ukai Toriyama and where I tied the knot three years earlier.
Everything had gone according to plan and I was about midway and on time to catch the first rays of 2022. The road at least to this point was lit or good enough that I didn't have to stop and reach for the headlamp saving a minute or two of precious time. The unsealed road finally petered out nearby a trail marker signalling the way to Misawa Pass and my salvation to the ridgeline. The first hint of the looming sunrise was an orange hue shimmering from the trail branch signpost. It was exactly 6:30 am. I had made good time and it was only a further 10 minutes to reach the benches-cum-Fujisan viewing point that I scouted on my Mt. Kobotoke-Shiroyama hike.
Not long after arriving and fixing my tripod a trio of hikers appeared. Astounded they had fluked their arrival, they wasted little time taking some photos to commemorate the occasion. Meanwhile yours truly spent near on 30 minutes swapping in and out three lenses in eager anticipation of snapping an impressive scene. The race to the ridgeline meant my body had comfortably warmed up and was now oblivious to the piercing cold minus 6 degrees. My hands though begged to differ suffering from the absence of gloves.
The photos turned out alright, nothing special, with only a little cloud to augment the backdrop. From here I swung around via Misawa Pass where I gobbled down a couple of Anzac biscuits curtesy of a Christmas package from my sister and thereafter made quick reckoning of the final 6 km back to Takaosanguchi Station arriving just an hour later.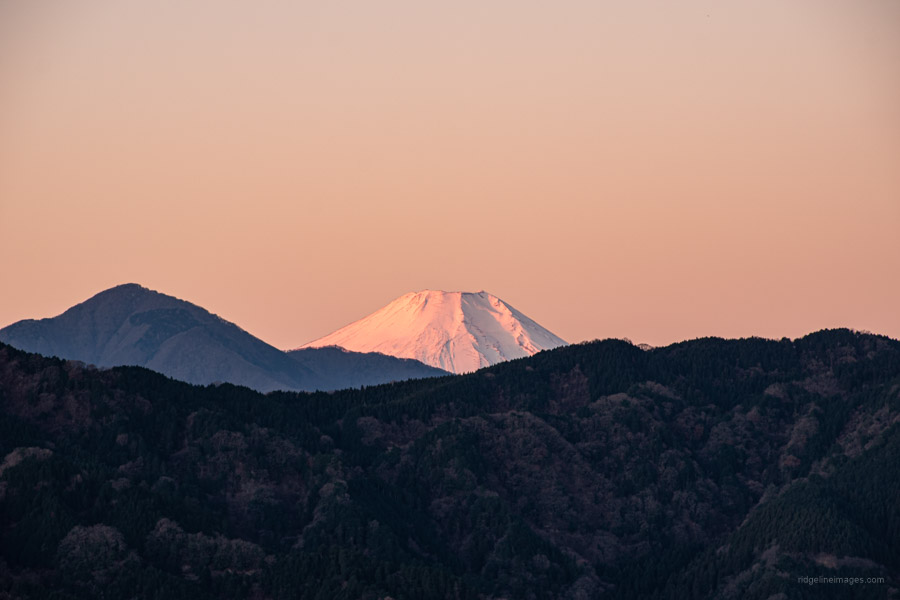 First rays of New Year 2022
.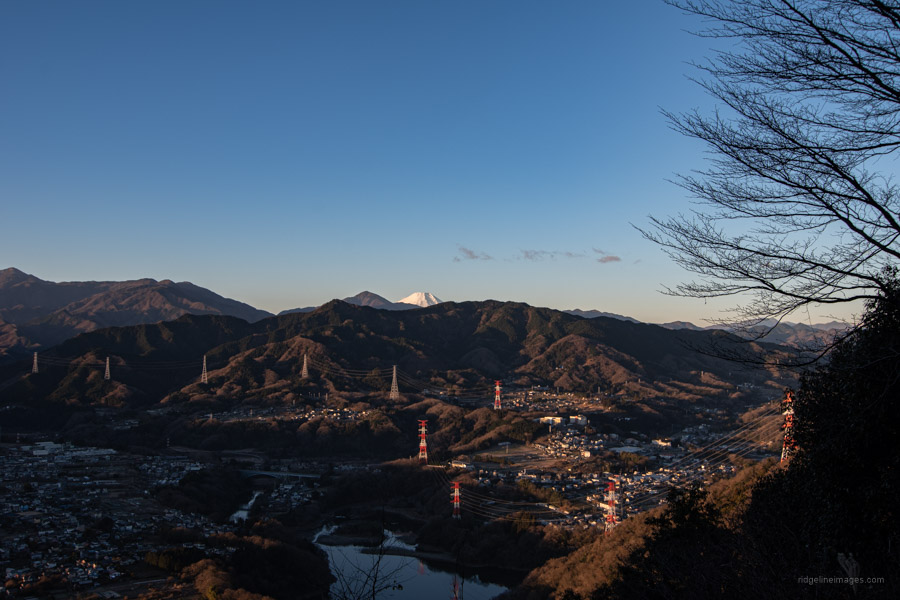 Sagami River (Tsukui Lake) with Fujisan in the backdrop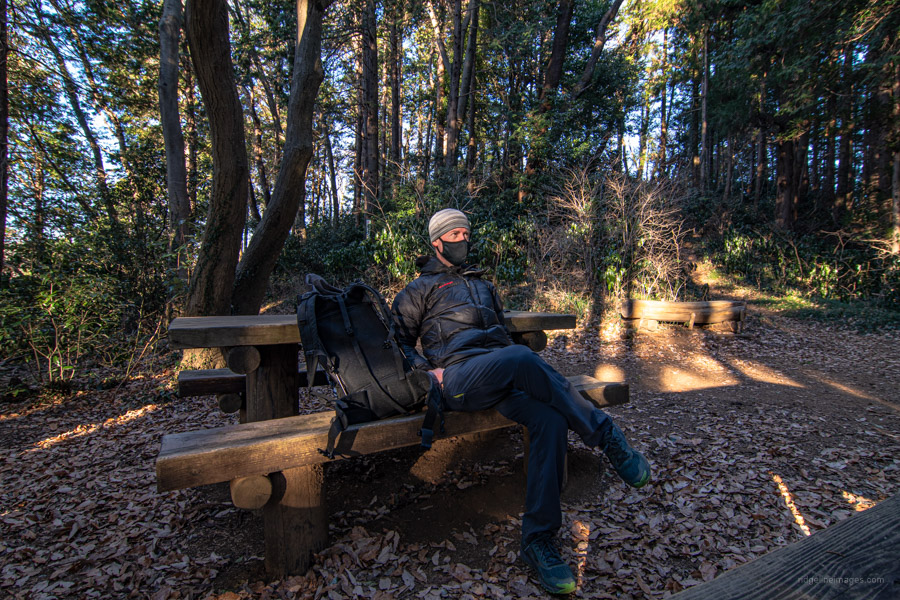 Taking a breather at Misawa Pass