.
"Hatsuhinode" Capturing the First Sunrise from Mt. Jinba
A rite of passage for any hiker worth their salt is to witness a hatsuhinode or first sunrise of the New Year from a mountaintop and yesterday was my turn. The dilemma was which mountain to turn my attention to. With Tokyo (and Japan) in the grips of a fresh wave of COVID-19 I wasn't looking to venture far and would also be constrained by public transport options. In the end, I picked Mt. Jinba famed for its white concrete horse on the border of Tokyo and Kanagawa.
Given the first bus from Takao Station to Jinba Kogen Shita Bus Stop doesn't depart until 6:55 am which would be way too late I decided instead to hike up from Fujino Station. The problem was I would be racing against the clock. After setting my alarm clock unconscionably early I caught the first train at 4:33 am from Kokubunji Station arriving at Fujino an hour later. Donning on my headlamp I proceeded through an eerie tunnel which burrows deep below the Chuo Expressway and along pitch-black roads leading the trailhead proper. At first sign of daybreak, I caught a glimpse of Fujisan stopping momentarily to snap a quick pic.
At which point and with still a couple of klicks to get to the summit I knew I was going to arrive somewhat late. In the end it took 1 hour and 45 minutes to complete the 7 km hike to the summit making me roughly 20 minutes behind schedule. To my surprise there were already quite a few folk milling around, taking photos and perchance contemplating what may lay ahead this year. The far and away shortest approach is to park at Wada Pass and make the leisurely 700-metre trek to the summit from there.
Anyway, I'm pleased I gave it a crack and like my fellow comrades on military camp horse mountain yesterday morning I hope that better times will soon be here, we'll be able to hike more and get back to some semblance of normal in 2021.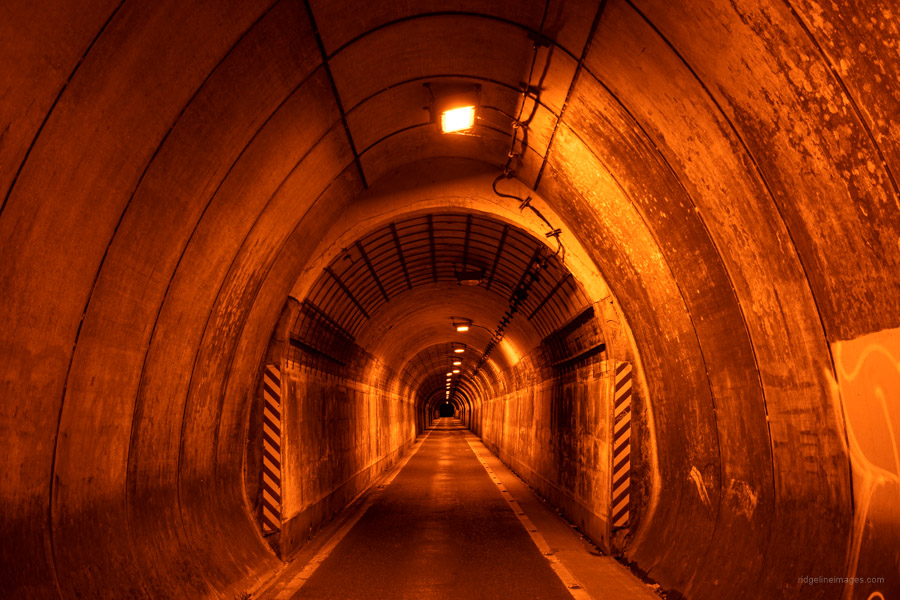 Eerie long tunnel under the Chuo Expressway
.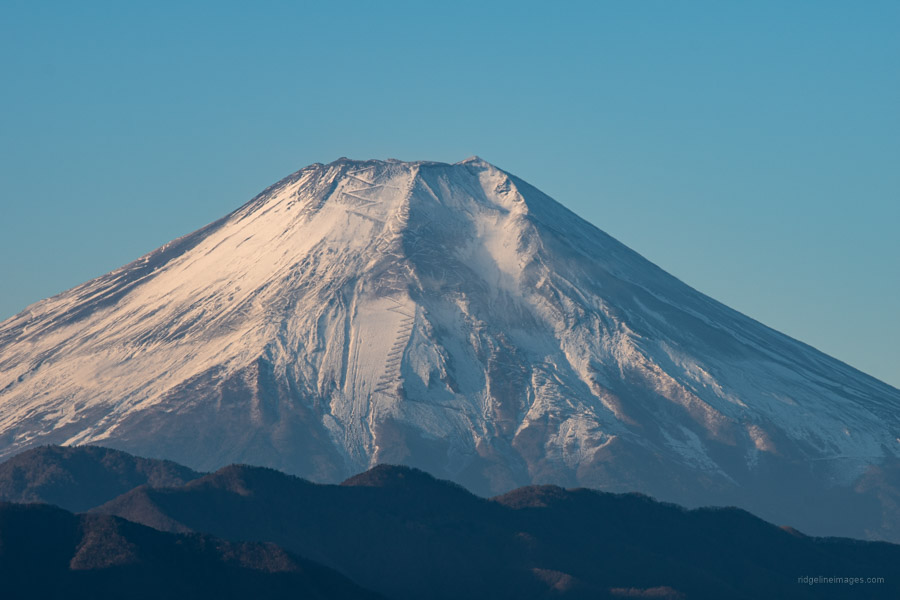 Hatsuhinode first sunrise Mt. Jinba
.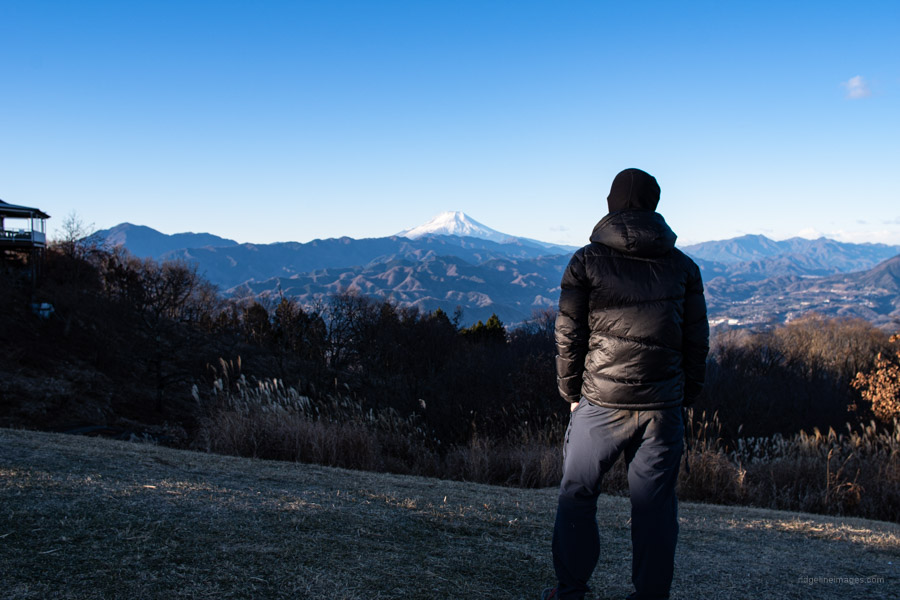 Taking in the early morning rays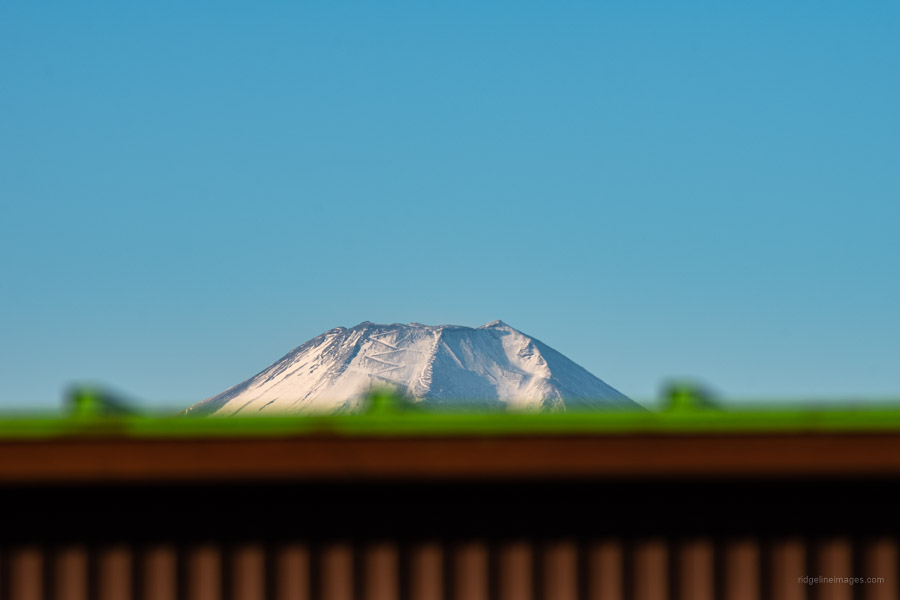 Fujisan peeking above soba noodle shop
.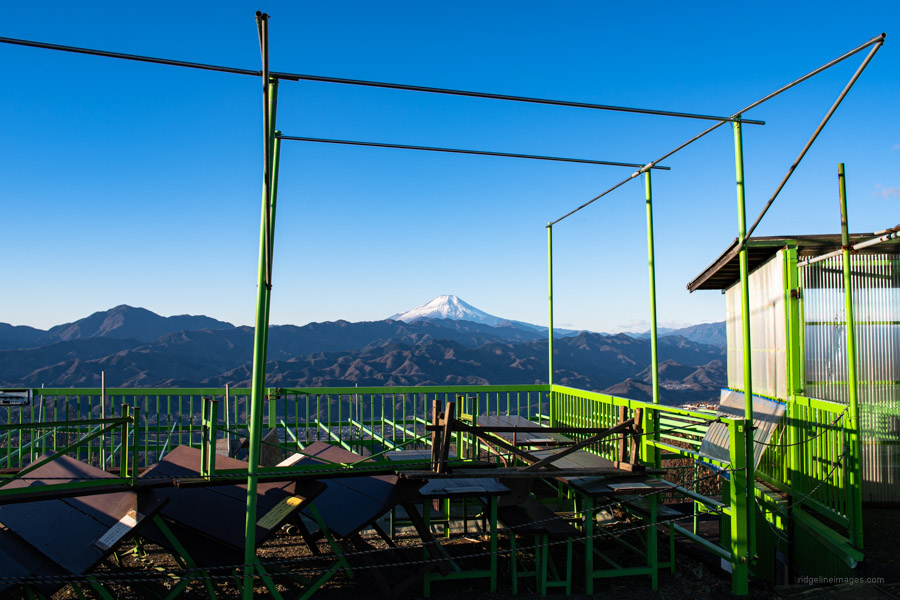 Mt. Fuji from Jinbasan soba shop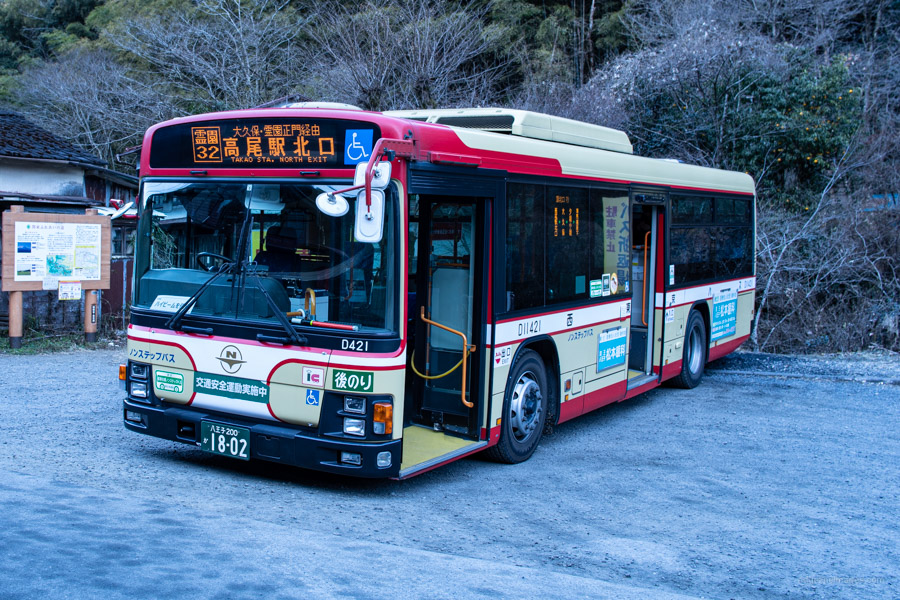 Jinba Kogen Shita Bus Stop made the 9:00 am bus