Cycling from the Shin Ome-kaido to Sayama Lake
Recently while cycling around the Tama and Sayama Lakes in western Tokyo, I came across a tunnel network which appeared to be from an abandoned railway. It struck me as a little odd that they would bother building a train line in an area with only a handful of residents. While shaped liked regular railway tunnels the height clearances were noticeably lower which also grabbed my attention.
After doing a little research I learnt it was the former Hamura-Yamaguchi Light Railway 羽村山口軽便鉄道 built by the Tokyo Metropolitan Bureau of Waterworks. The railway operated from 1916 to 1934 for transporting gravel and construction materials during the building of the Murayama (Tama Lake) and Yamaguchi (Sayama Lake) reservoirs. During the Second World War the railway was brought back into service to handle the transport of stone and concrete to fortify the dams in anticipation of US air strikes. The total length of the narrow-gauge railway was about 12.6 km and ran from the Tama River in Hamura City to the reservoirs.
I decided to follow part of the old railway from the Shin Ome-kaido Road to Sayama Lake. These days the old route has been repurposed as a bicycle path and mostly stays true to the original course except for the section which crosses the Yokota Air Base. The line passes through five main tunnels namely; the Yokota, Akahori, Mitake, Akasaka and an unnamed tunnel No.5 which is the longest but is fenced off. After reaching this final tunnel it is necessary to backtrack a little, head up to the main bicycle path to access Sayama Lake as it enters a water catchment area.
.

Map showing the light railway and location of tunnels.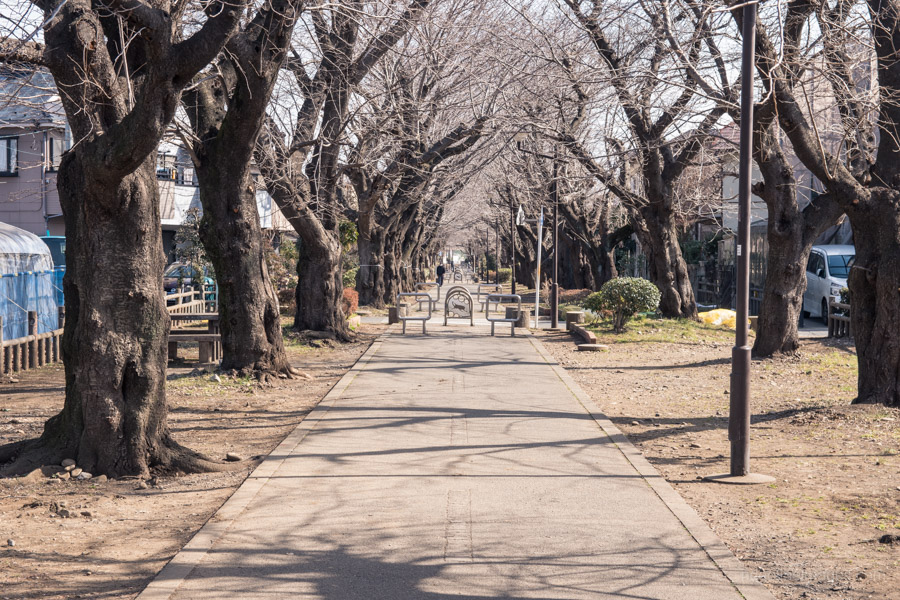 Starting out near the Shin Ome-kaido Road.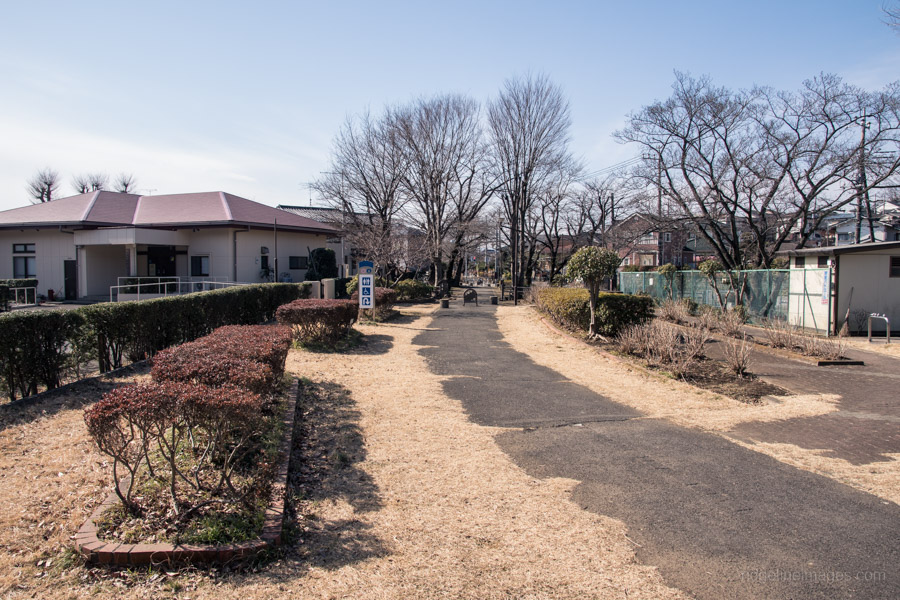 A slight bend as it approaches the Yokata tunnel.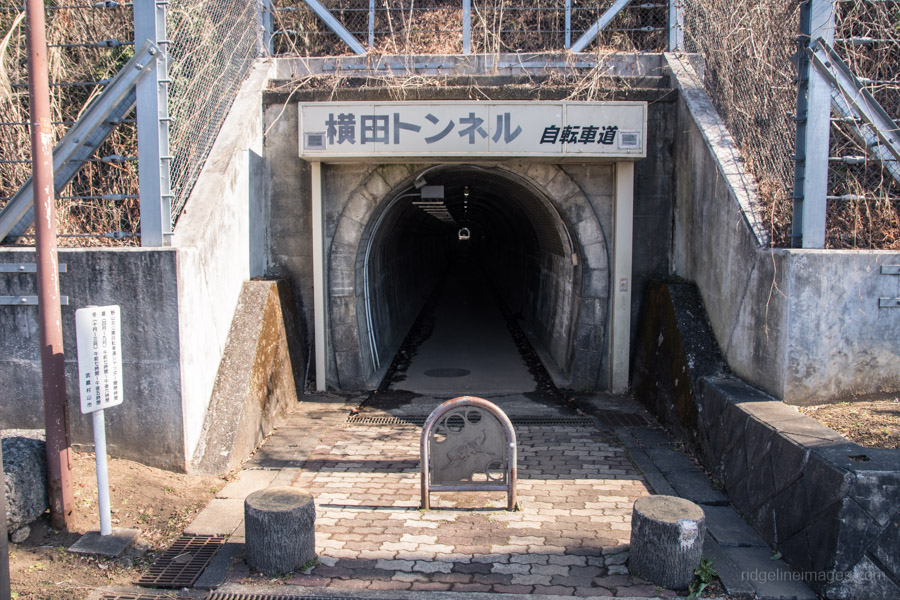 Entrance to the Yokota tunnel.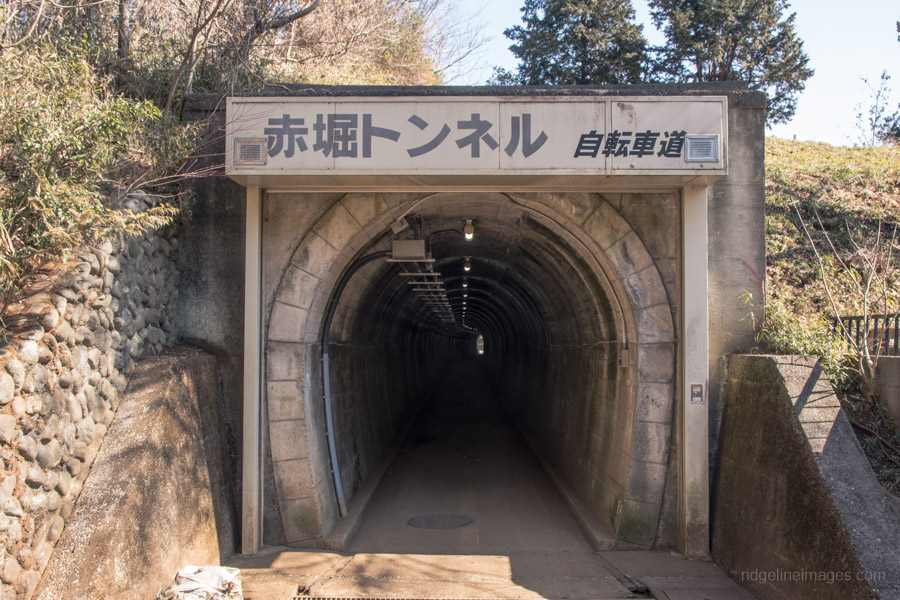 The Akahori tunnel.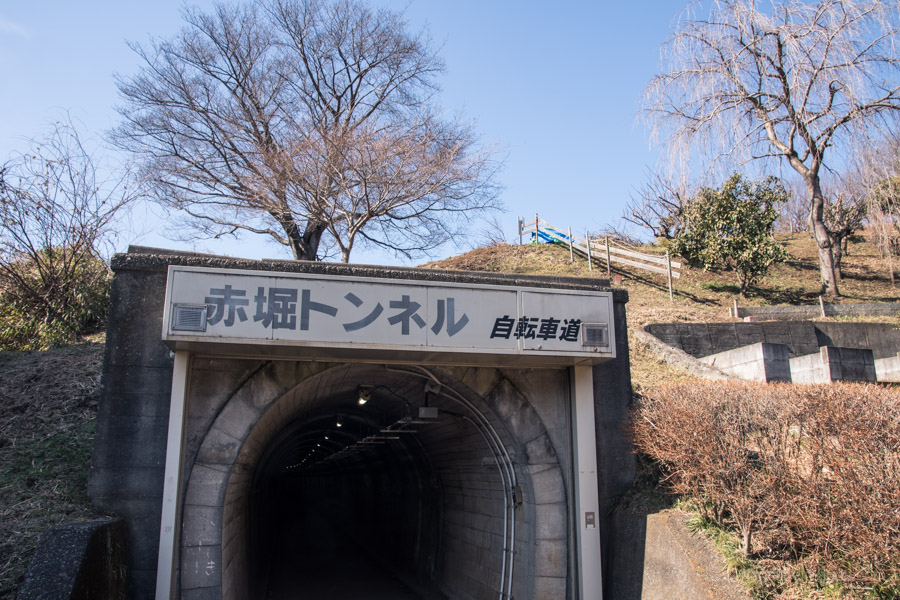 The opposite end of the Akahori tunnel.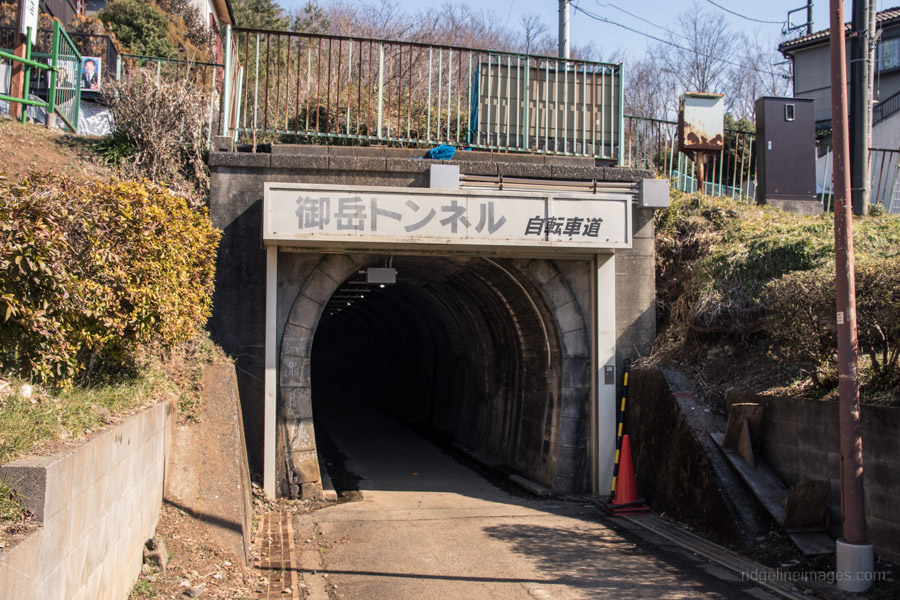 The Mitake tunnel.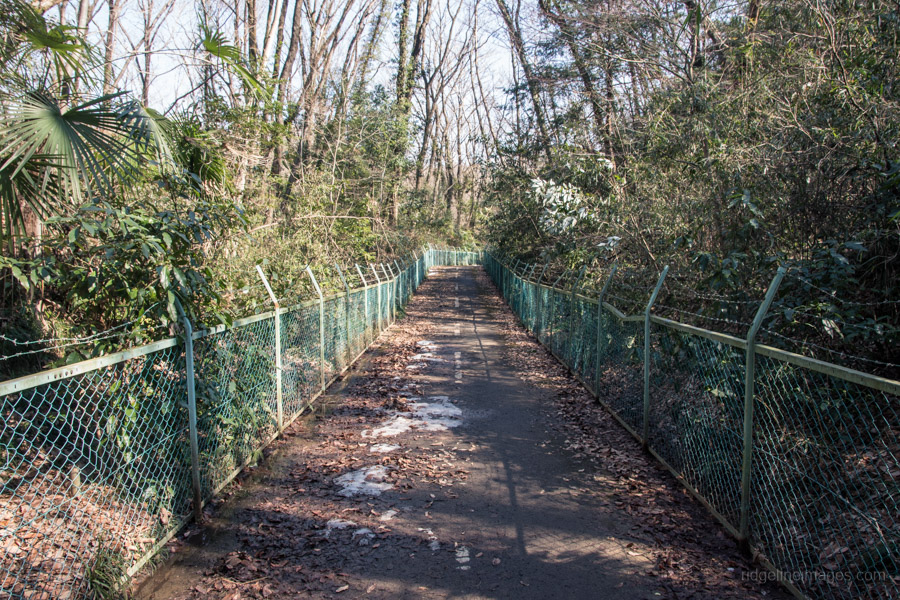 The bicycle path continues through the water catchment.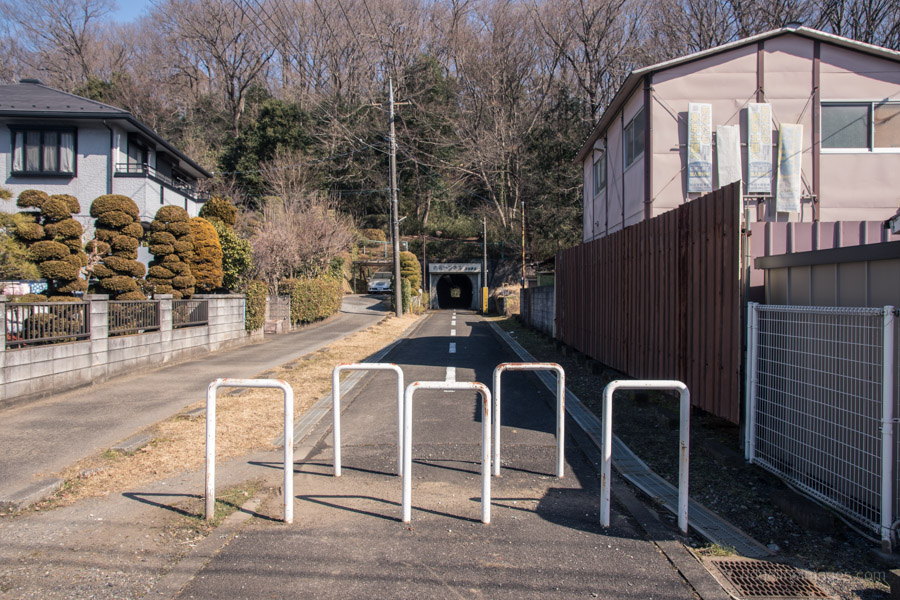 Residential housing before the Akasaka tunnel.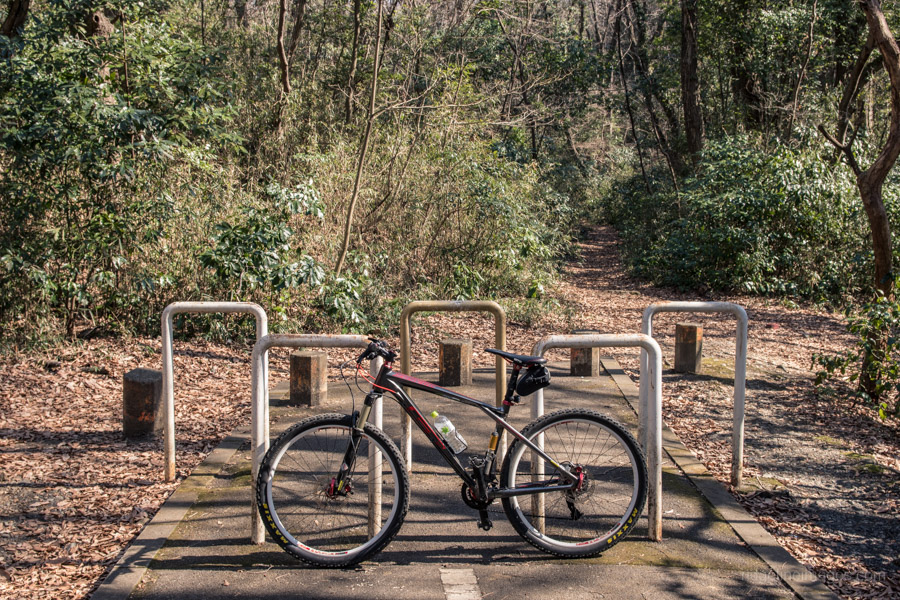 After the Akasaka tunnel the path officially finishes.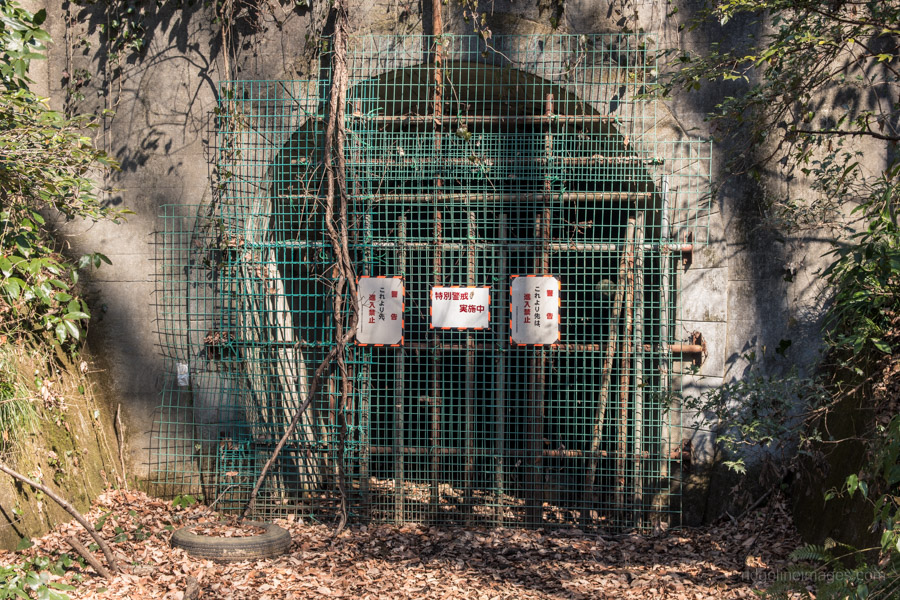 The unnamed tunnel No.5 is blocked off.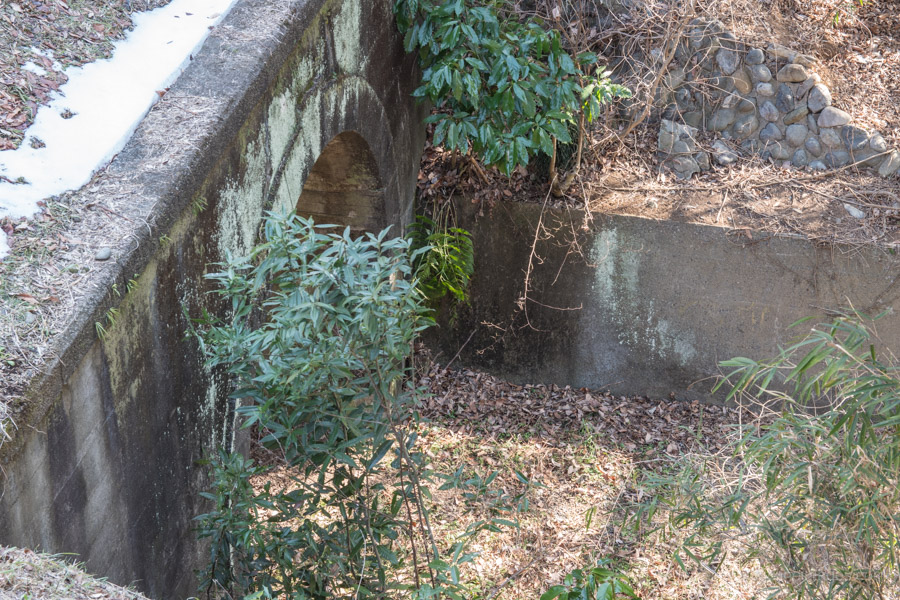 Another short tunnel near the Seibu Dome.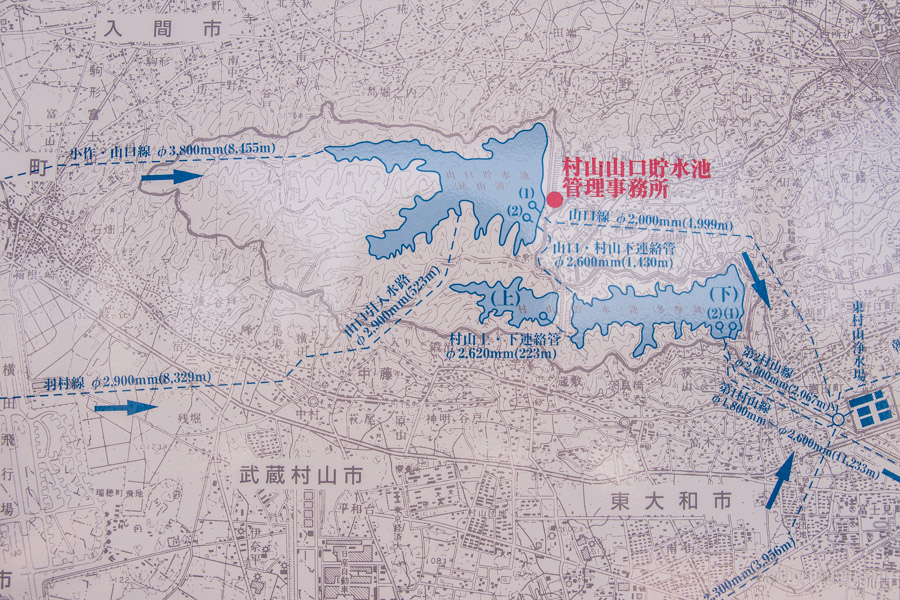 Map showing the Hamura-Yamaguchi Light Railway.