Japanese Cottage and Mainstream Outdoor Brands
With an annual mountaineering market in the ballpark of 186 billion yen, you would think large numbers of homegrown manufacturers are cashing in. The reality is that there are very few Japanese outdoor product manufacturers, and in terms of brands in the industry, there are just two major players: Snow Peak and Montbell. There's Goldwin, but their main business is licencing other brands such as The North Face and Macpac, and the same goes for Iwatani-Primus with Deuter and Trangia, amongst others. The good news is there's a small number of established as well as emerging "cottage industry" companies more than happy to dip a toe in the water and back themselves with innovative products and top-notch workmanship.
For a more comprehensive listing of equipment manufacturers that offer at least some UL gear, take a look at Japanese Outdoor Brands for Hikers.
1. 

Snow Peak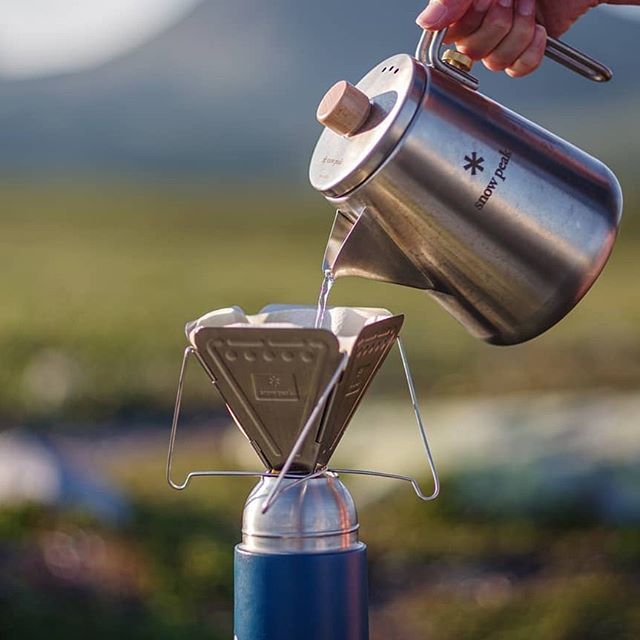 Image: Instagram / Snow Peak USA
The name originates from one of Japan's most famous peaks, Mt. Tanigawa, which just happens to be 'down the road' from the company's headquarters in Sanjo City, Niigata. In fact, it was through founder Yukio Yamai's encounters on this peak that inspired him to start out making his own mountaineering equipment back in the 1950s. Over the years, the company has shifted its focus towards auto camp (car camping) with fireplaces and grills, cutlery, and cookware becoming its staples. Hikers nonetheless haven't been forgotten, with several lightweight backpacking stoves, tarps, and tents along with its signature titanium drinkware, amongst its vast catalogue.
.
1958
Sanjo City, Niigata
Cookware, Stoves, Tents & Tarps
.
2. 

Nanga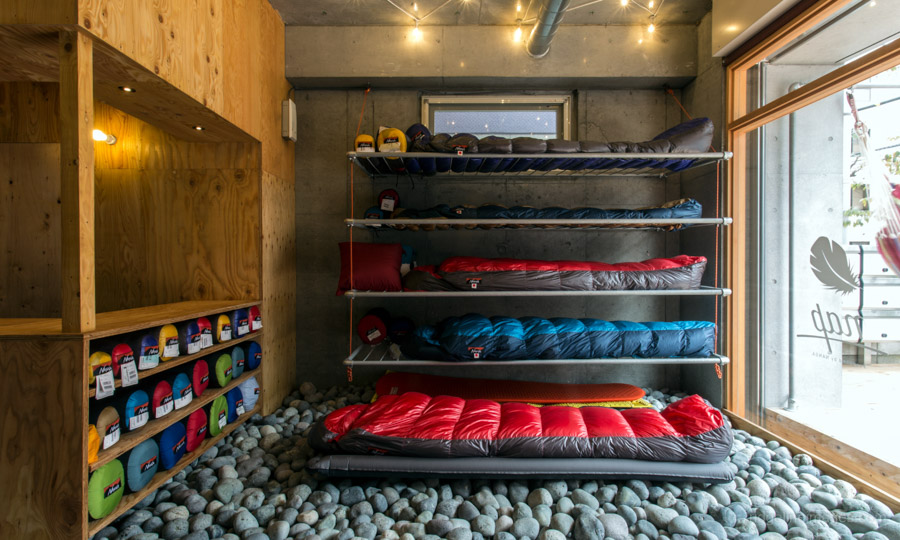 Image: Nanga
A few years back, when I was looking for a high-quality, lightweight down bag, I came across the brand Nanga, whose name derives from the Himalayan peak Nanga Parbat, the ninth highest mountain in the world. What impressed me about Nanga was that they manufacture their sleeping bags locally. The bags of the other two big players, Montbell and ISUKA, are made in China. The company sources only the best down feathers, which are washed in neighbouring Mie Prefecture. Nanga's sleeping bags are backed with a lifetime warranty, and repairs such as a full zipper replacement are very reasonable (3,000 yen). What's more, you can even pay to top up your down loft in 50 gram increments.
.
1941
Maibara City, Shiga
Sleeping bags, Down wear & Accessories
.
3. 

LOCUS GEAR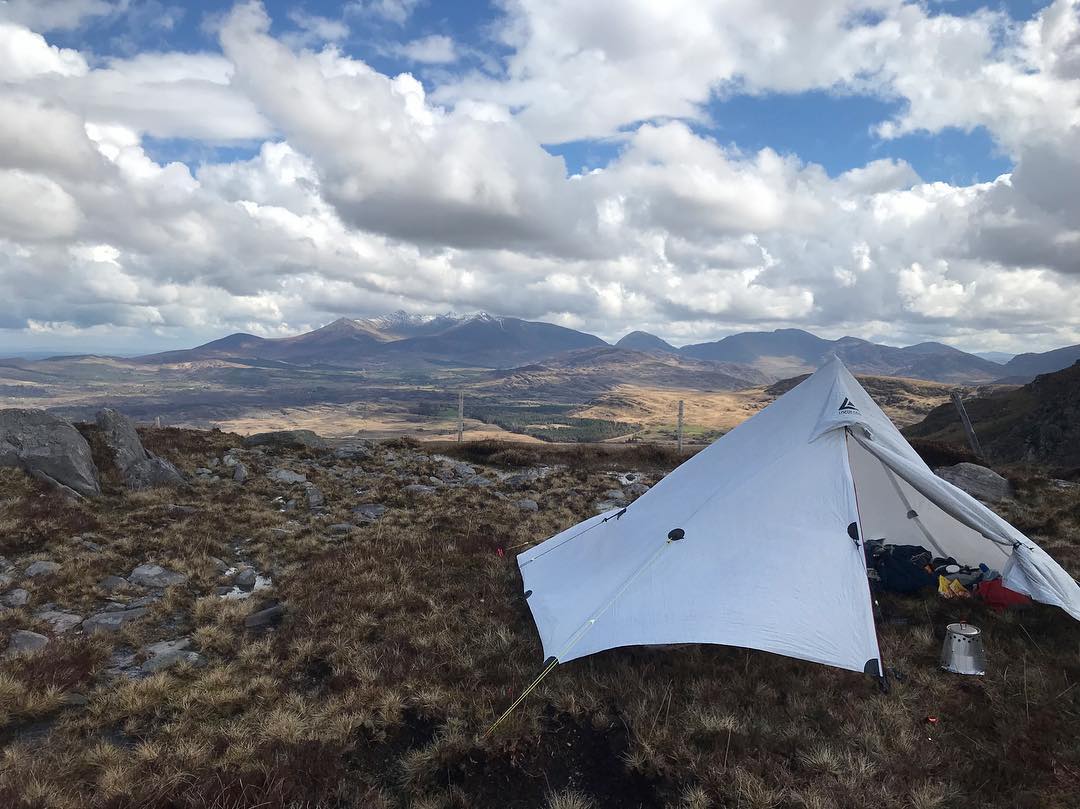 Image: Instagram / LOCUS GEAR
LOCUS GEAR is a cottage gear manufacturer located on the outskirts of Tokyo in Sagamihara City. The company's goal is to help hikers enjoy their backpacking experience more lightly. For a niche player, they have an easy-to navigate English website portal, which is great for non-Japanese visitors. They offer an extensive range of extremely light but durable shelters, tarps, and bivvies. Materials range from the uber-expensive DCF, aka Cuben Fiber, to more affordable offerings such as Silnylon. The majority of their shelters are designed to pitch with one pole and eight to sixteen tie outs. International shipping is free on purchases over 30,000 yen with a 6-7 week lead time.
.
2009
Sagamihara City, Kanagawa
Tents, Shelters, Bivvies & Quilts
.
4. 

SOTO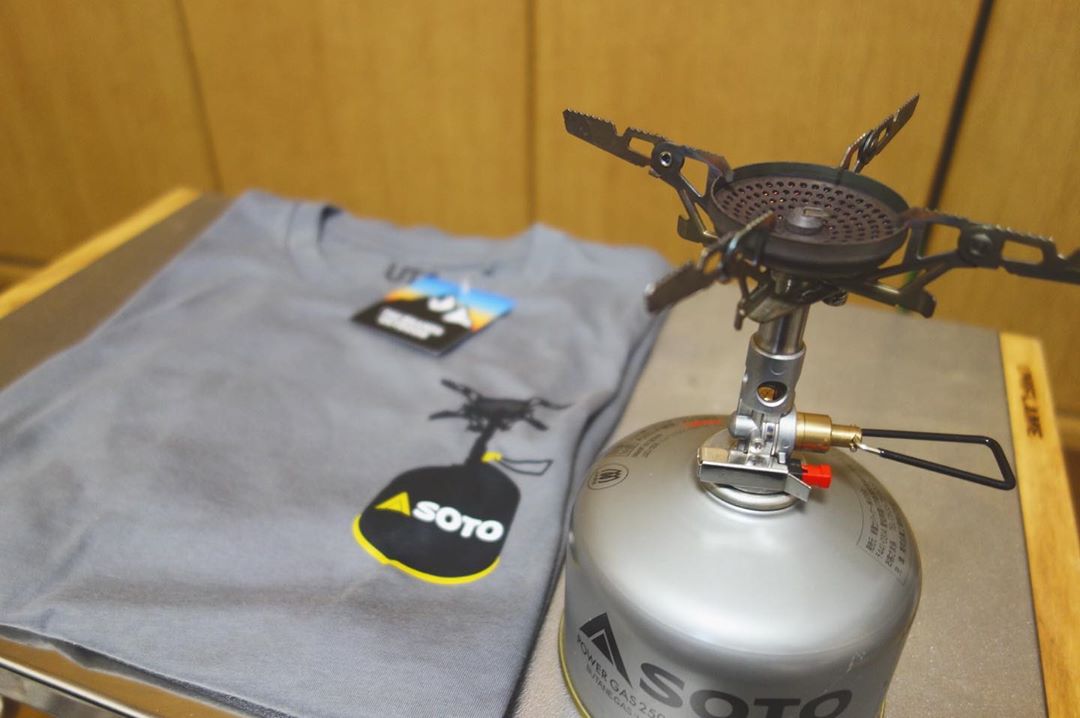 Image: Instagram / SOTO
Soto means outside, an apt name for a 40-year-old outdoor company dedicated, as they say, to 'dependable flaming devices'. This Aichi-based outfit offers a large range of backpacking stoves, including both traditional canister and liquid fuel stoves. They also sell a hybrid stove, the Stormbreaker SOD-372, capable of using both types of fuel. Soto's triple-mix canisters (butane, isobutane, and propane) have made a name for themselves for their performance in colder conditions. The company also offers a range of lightweight cookware.
.
1978
Toyokawa City, Aichi
Stoves, Cookware, Lanterns & Accessories
.
5. 

Montbell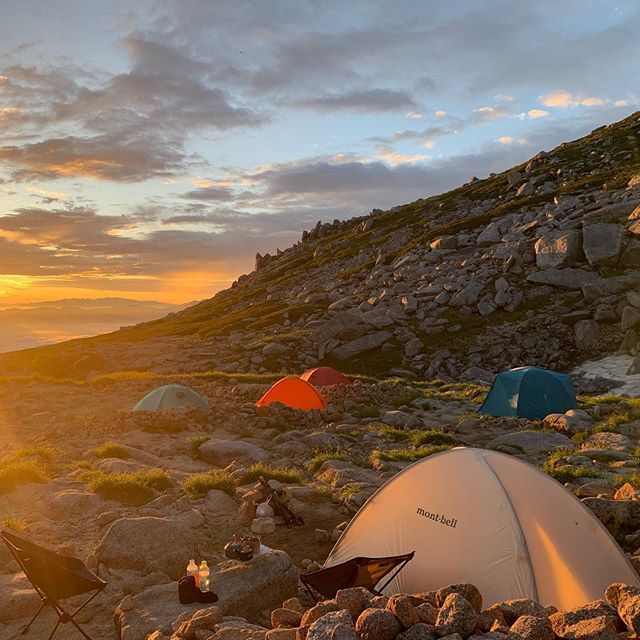 Image: Instagram / Montbell
If there is one brand synonymous with the Japanese outdoors, it's Montbell. IIn the 44 years since it was founded by accomplished mountaineer Isamu Tatsuno, it has gained a reputation for quality products at a reasonable cost. The company follows the Japanese tradition of kinobi, or function is beauty. One needs only to step foot inside a Montbell store to witness its colourful array of outdoor goods. Notable wares include the U.L. Super Spiral Down Hugger sleeping bag, the lightweight Ridge Line Pack, and the Montbell Plasma 1000 Down Jacket, the lightest 1,000-fill power down jacket in the world at only 130 grams!
.
1975
Nishi-ku, Osaka
Down jackets, Backpacks, Tents and Sleeping Bags
.
6. 

KS Ultralight Gear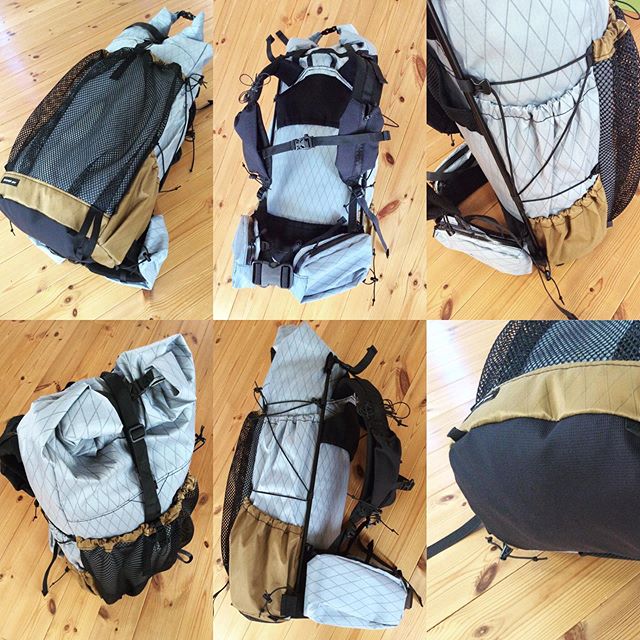 Image: Instagram / KS Ultralight Gear
KS Ultralight Gear is an interesting anomaly, as it's run by French expat Laurent Barikosky. His speciality is fully customised ultralight backpacks for hiking and climbing. Materials on offer include X-Pac (Nylon and Polyester layers laminated together), VX21, 200D Spectra diamond ripstop, and Cordura. The backpacks tend to be on the small, side topping out at 48 litres (KS60 58 L now available!). The KS50, for example, weighs a miserly 380 grams minus the removable frame (60 grams), which is recommended for base gear weights up to 4 kg and a load limit of 12 kg. Expect a lead time from ordering of around 3 weeks.
.
2009
Komaki City, Aichi
Ultralight backpacks & Accessories
.
7. 

ARAI TENT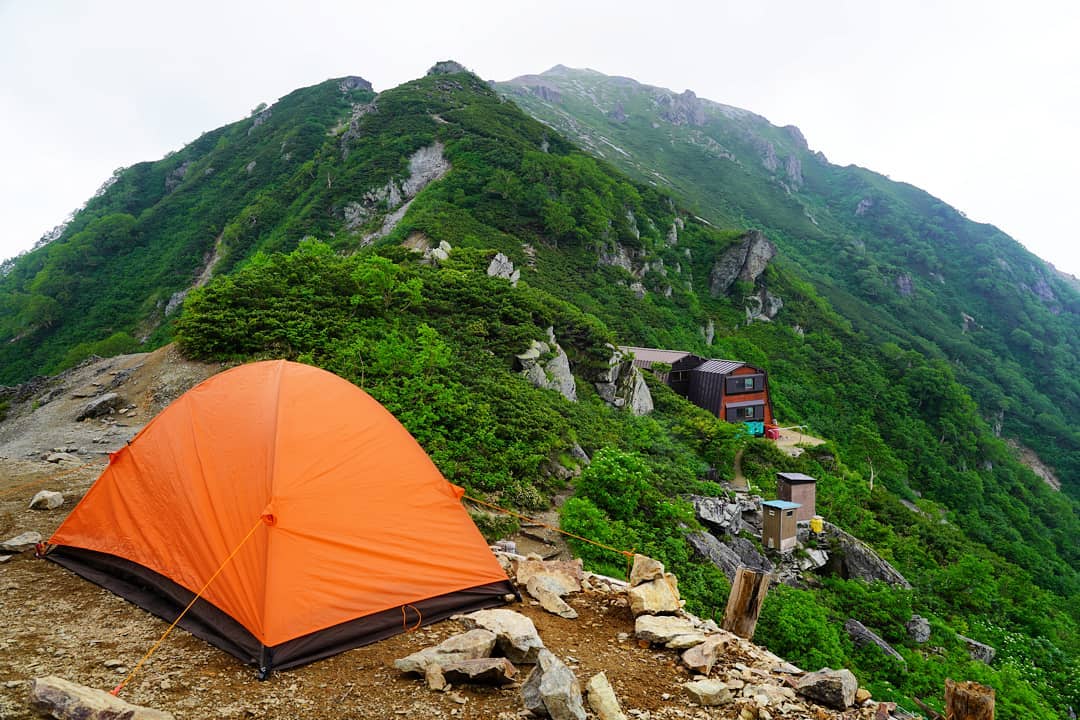 Image: Instagram / ARAI TENT
Japan has several speciality tent manufacturers, including Puromonte, Dunlop, Finetrack, and Paine of the ICI Ishii Sports ilk. Adding to this list is ARAI TENT, who have been in the game for a long time and are considered by some to have the classic Japanese tent. Reasons for this include the fact that all their tents are handmade by skilled craftspeople, are lightweight and compact, and most offer a spacious front vestibule. The self-supporting Air Rise tent series has been a popular choice amongst Japanese hikers for over 30 years.
.
1965
Tokorozawa City, Saitama
Tents, Shelters & Backpacks
.
8. 

YAMATOMICHI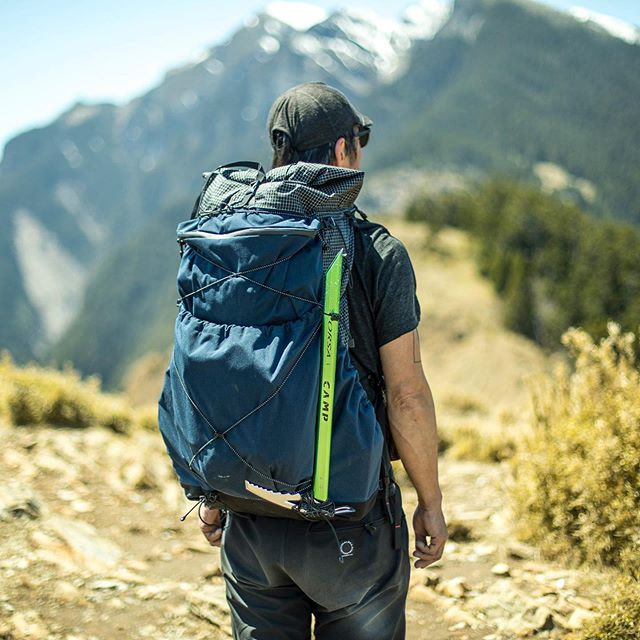 Image: Instagram / YAMATOMICHI
YAMATOMICHI is one of the newest ultralight gear producers on this list, based out of the coastal town of Kamakura. Even though they have only been in business since 2011, they have made significant inroads in designing innovative and stylish packs. Their flagship ONE backpack comes in an incredible five torso lengths and four hip belt sizes! Choices for the body and pocket materials include Ripstop Nylon, X-PAC, and Cordura. Apart from packs, they also make satchels, sleeping pads, and woollen T-shirts. Along with online orders, they also run a small sales outlet in Kamakura.
.
2011
Kamakura City, Kanagawa
Backpacks, Outdoor Wear, Sleeping Pads & Accessories
.
9. 

ISUKA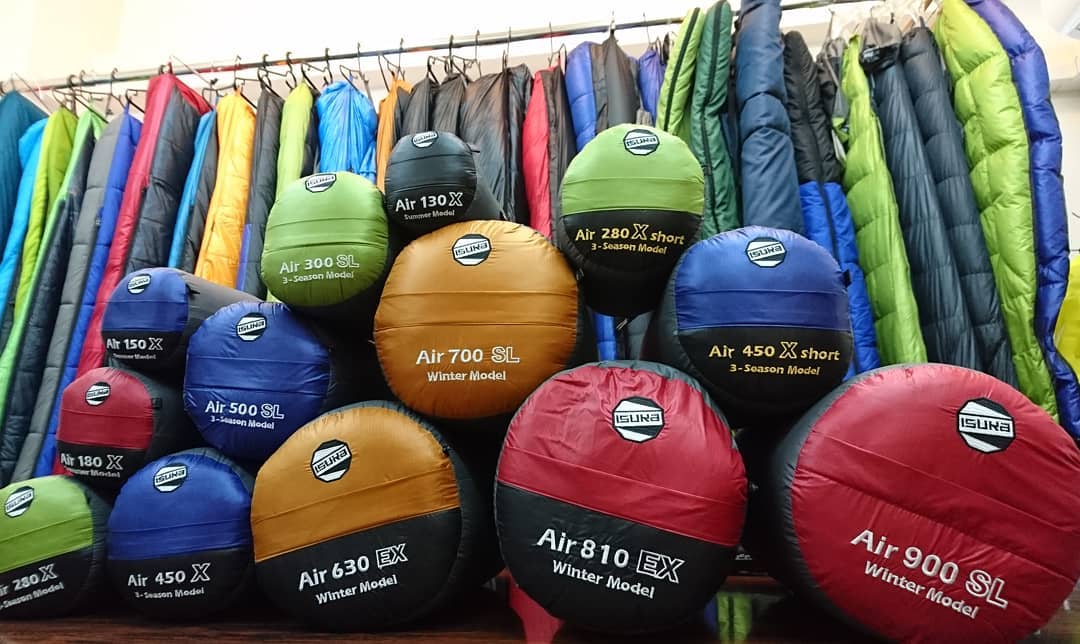 Image: Instagram / ISUKA
Coming in just behind Nanga in the sleeping bag stakes is Osaka-based ISUKA. They have been designing and manufacturing affordable down bags for 43 years. The lightest and most backpacker-oriented is the Air 450X, which has a 800 fill power, comes in at 840 grams, and is rated at -6 degrees. They also make sleeping pads, stuff sacks, and GORE-TEX sleeping bag covers.
.
1979
Tondabayashi City, Osaka
Sleeping Bags, Sleeping Pads & Accessories
.
10. 

FREELIGHT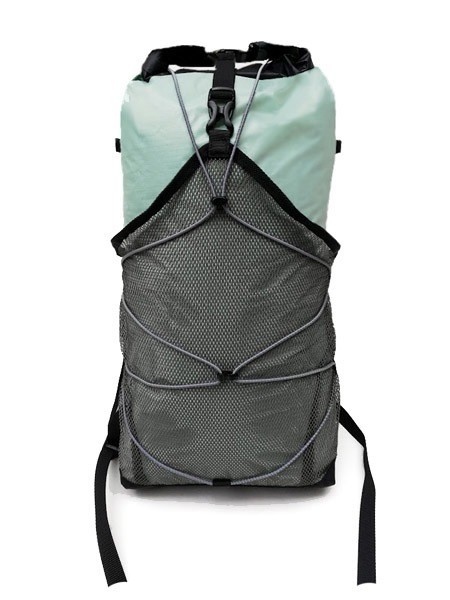 Image: FREELIGHT
FREELIGHT is another small, hiker-owned business that designs, manufactures, and sells its own gear on the internet. They are driven by the pursuit of crafting light, durable gear with a timeless design. The newest addition to their gear stable is the S50tifw, a 50 to 60 litre pack supported by a titanium frame. The body is made from spinnaker cloth (sailcloth), and the base uses Ripstop Nylon. It comes in at 625 grams and is priced at 37,000 yen. A downside of FREELIGHT is that they only accept payment by bank transfer, which makes overseas transactions nigh on impossible.
.
2009
Kashiwa City, Chiba
Backpacks, Tarps, Shelters & Trekking Poles
.
11. 

finetrack

Image: Instagram / finetrack
Established in Kobe in 2004, Finetrack is known for its water repellent "Drylayer" technology, heat insulating mid layers, and outer shells. Their mission is to create products that can be used for a variety of outdoor sports. Standout products include the KAMINA one and two-person dome tents, which are both compact and lightweight. They also produce a high-quality tarp reinforced with Dyneema around the edges, which helps stop it from sagging in the wet.
.
2004
Kobe City, Hyogo
Tents, Tarps, Outdoor Wear & Sleeping Bags
.
12. 

YAMAtune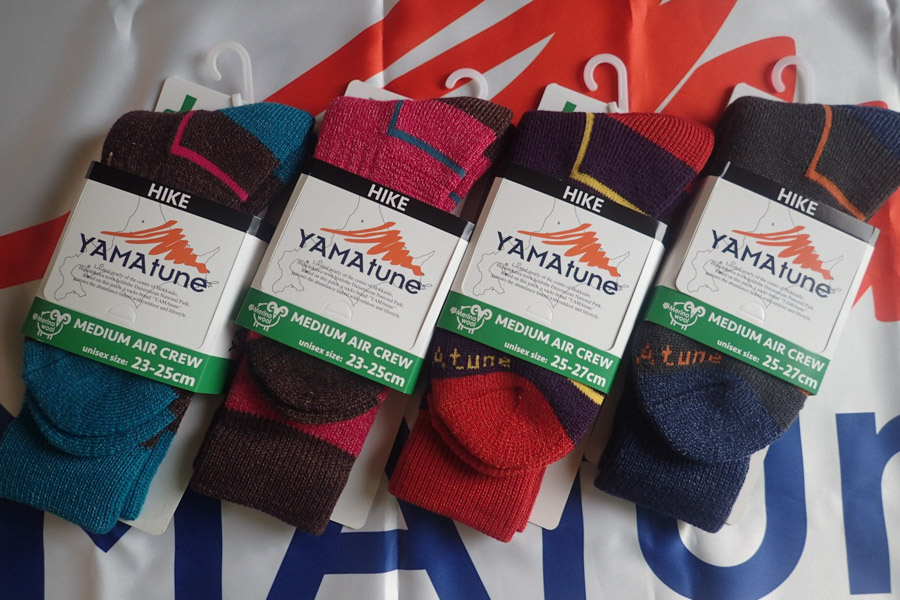 Image: Instagram / YAMAtune
YAMAtune's roots as a knitwear manufacturer began in Nagoya, where it churned out ladies' mittens and socks during the bubble economy. More recently, it relocated operations to Higashikawa, near the Daisetsuzan National Park, which means they know a thing or two about combating the extreme cold with high-quality merino and Shetland wool socks. Their catalogue of socks, arm sleeves, and leggings covers six 'scenes' including outdoor, sports, snow, work, health & life, and biking.
.
1963
Higashikawa Town, Hokkaido
Socks, Arm Sleeves & Leggings
.
13. 

EVERNEW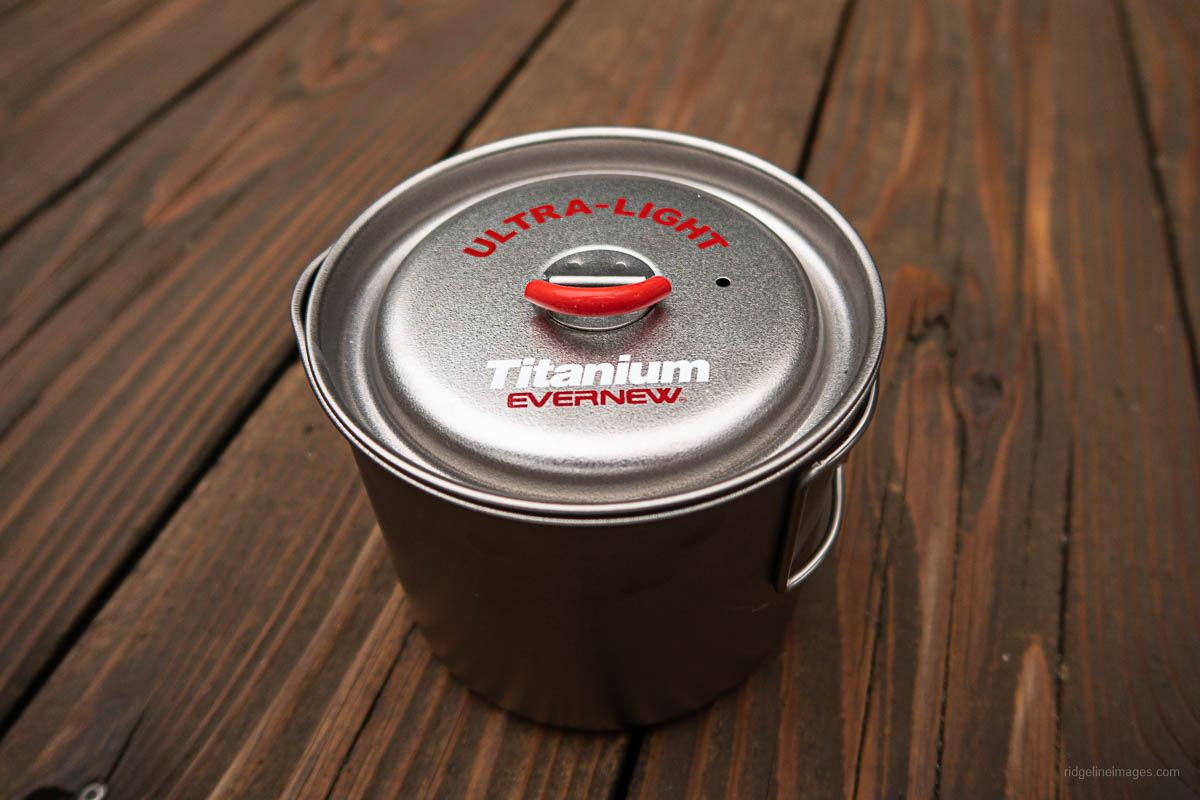 From humble beginnings in a small Tokyo shop, Evernew has been fabricating cookware for outdoor enthusiasts for more than 90 years. These days, manufacturing operations are undertaken in Tsubame City, Niigata, famed for its skilled metal artisans. In the past 20 years, Evernew has pushed the envelope when it comes to making some of the lightest and strongest cookware on the market. Along with their popular Ultralight titanium pots, they also fashion a range of alcohol stoves, mugs, and collapsible water carriers.
.
1920s
Koto Ward, Tokyo
Titanium Cookware, Alcohol Stoves and Collapsible Water Carriers
.
14. 

HERITAGE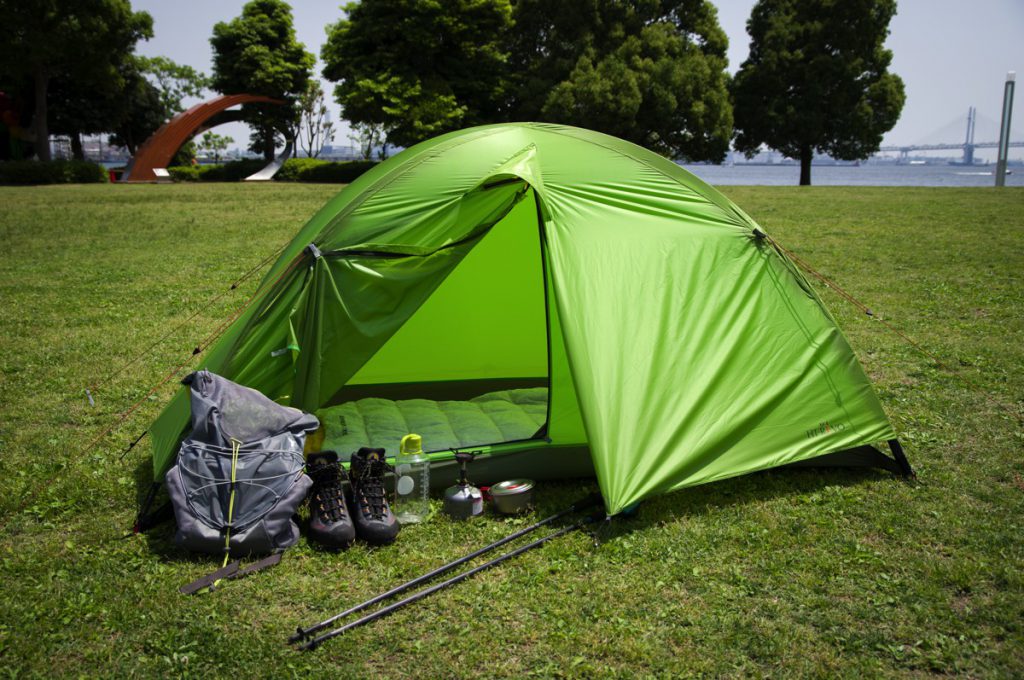 Image: Kamoshika
One thing Japan doesn't have a shortage of is cottage tent makers. Joining the illustrious company of those listed above is Heritage. The company is situated in the heart of the Japanese Alps in Azumino City, Nagano, making it an ideal spot to test out their latest innovations. It also helps that most employees working for Heritage are avid mountaineers. Their fastpacking tents are some of the lightest available. Case in point is their one-person, second-generation single-wall crossover dome tent, which comes in at a miserly 540 grams. For all-round, three-season use, consider the doubled-walled HI-REVO, which still weighs less than 1 kilogram.
.
1981
Azumino City, Nagano
Tents, Sleeping Bag Covers & Sacoches
.
15. 

OGAWAND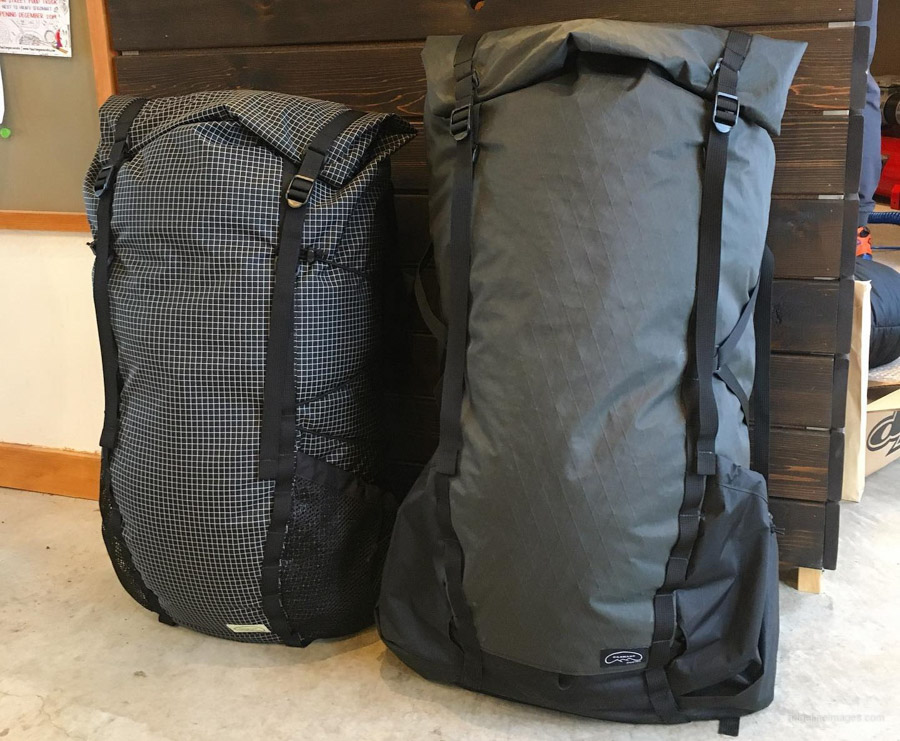 Image: Instagram / OGAWAND
Ogawand's ethos is simple: create easy-to-use products that help people enjoy the outdoors in comfort and style. Standout creations include a range of backpacks with several harness options, Dyneema Composite Fabric stuff sacks, and sacoches, all lovingly handmade in Japan. Ogawand's made-to-order frameless backpacks include the following fabric options: 210D Spectra Diamond ripstop, X-Pac, and 3D Mesh in sizes ranging from 25 to 65 litres.
.
2013
Shinjuku, Tokyo
Backpacks, Dyneema Stuff Sacks & Sacoches
.