Vast Sea of Yellow Sunflowers
In winter Tsunan Town, Niigata Prefecture has some of the heaviest snow falls in Japan. Come summer a small corner of the town (3 hectares to be precise) is transformed into a brilliant display of yellow sunflowers. The story goes that back in the early 90s some local farmers wondered how best to use their idle farmland and started planting sunflowers as much for their own enjoyment as anything else. It was only later that the Tsunan Sunflower Field (Tsunan Himawari Hiroba) became a popular sightseeing spot.
The 500,000 sunflowers are planted over three fields with the sowing staggered to maximise the viewing period. To get amongst the action there is a sunflower maze which is harder than it looks as the 2-metre-high flower heads make it tough going – allow a good 15 minutes to find the exit! Unless you're a diehard sunflower aficionado it's probably not worth making an extended trip from Tokyo but if you're passing by it's certainly worth a look-see. Finally they hold an annual photo contest with 50,000 yen up for grabs. Entries close August 31st.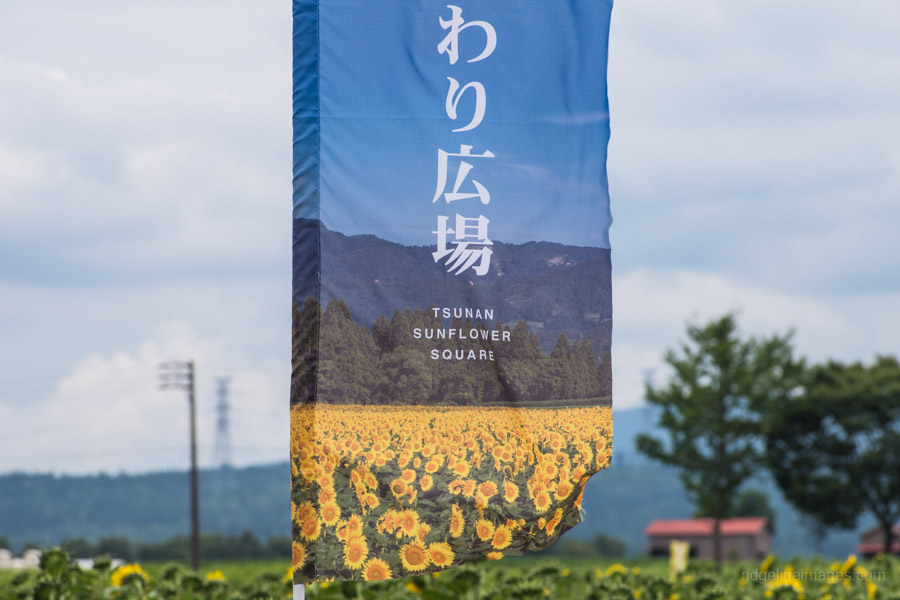 Tsunan sunflower square.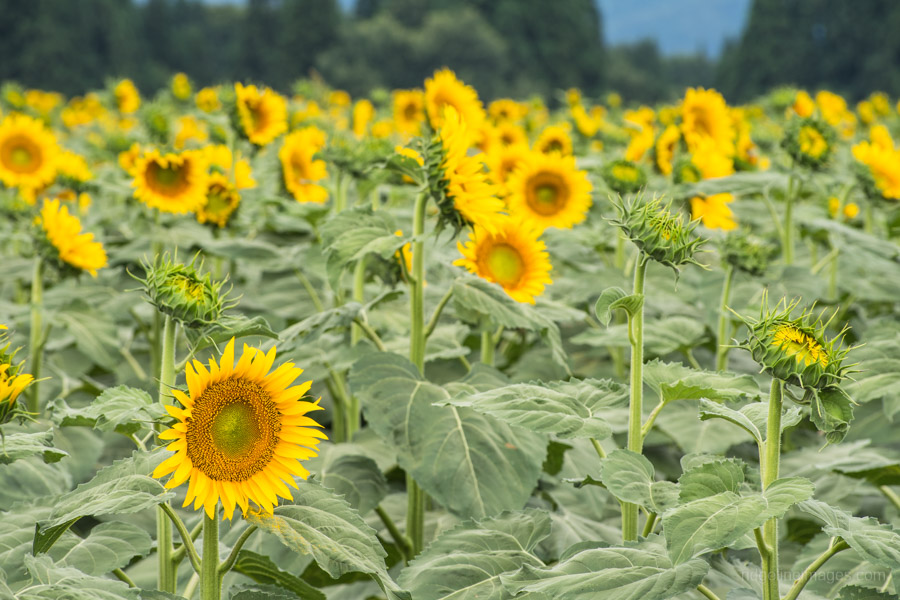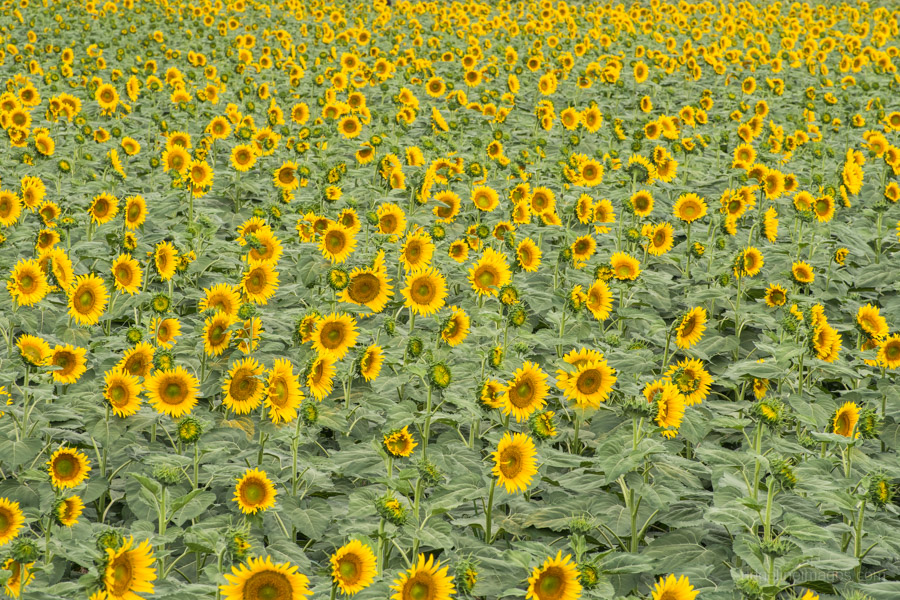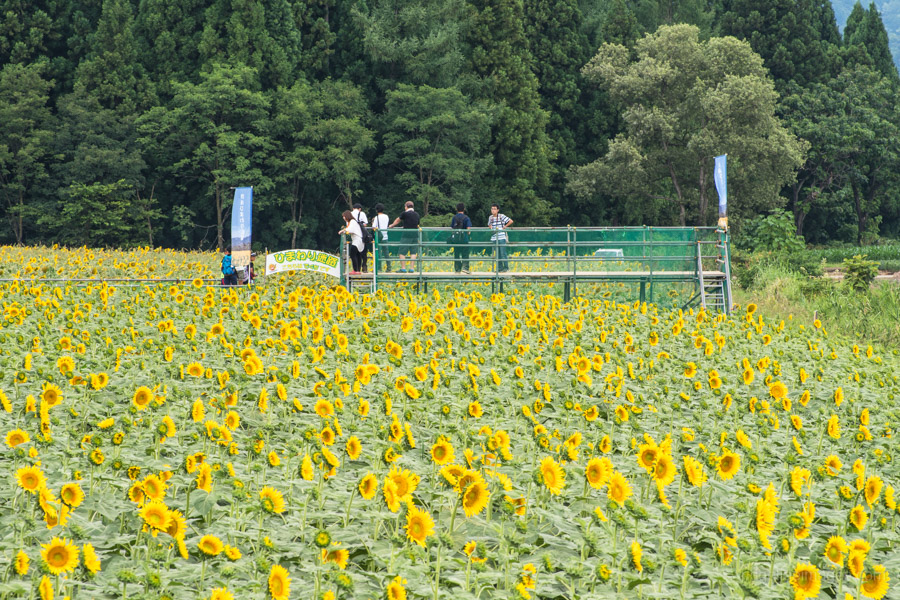 Tsunan sunflower viewing platform.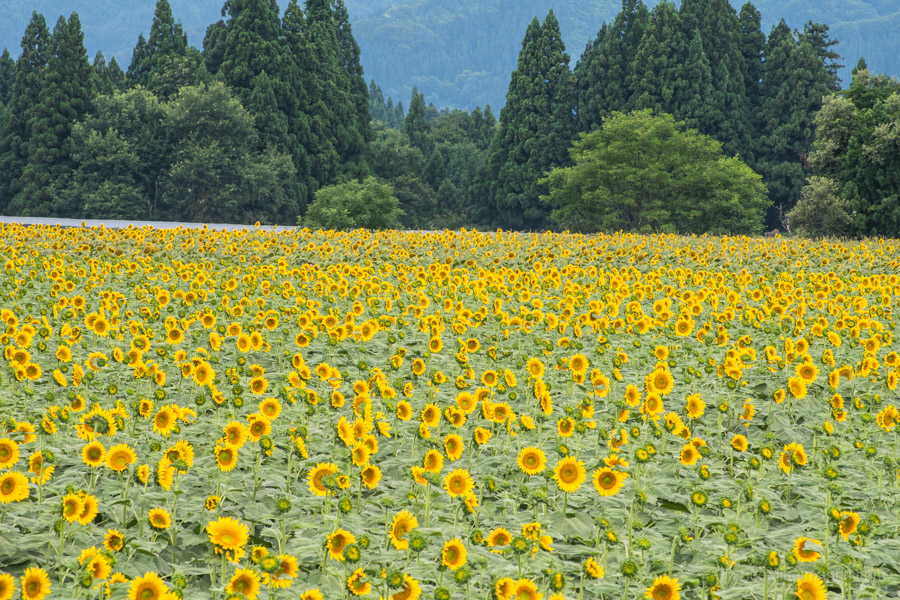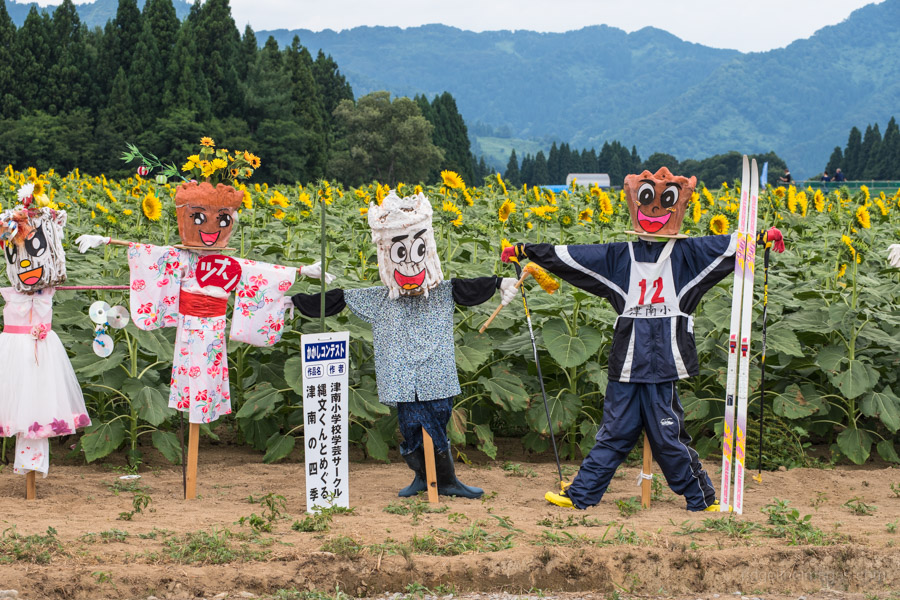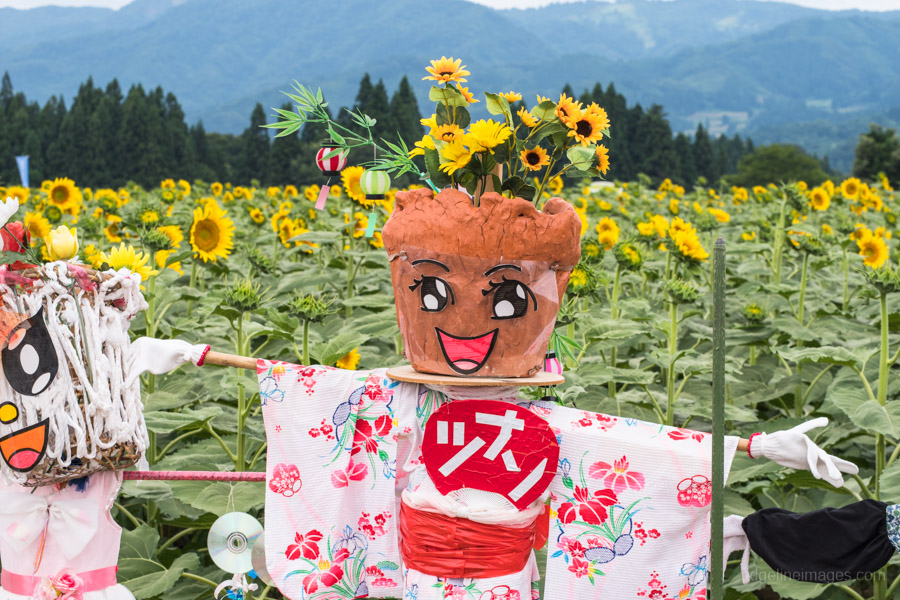 Resident scarecrows (kakashi).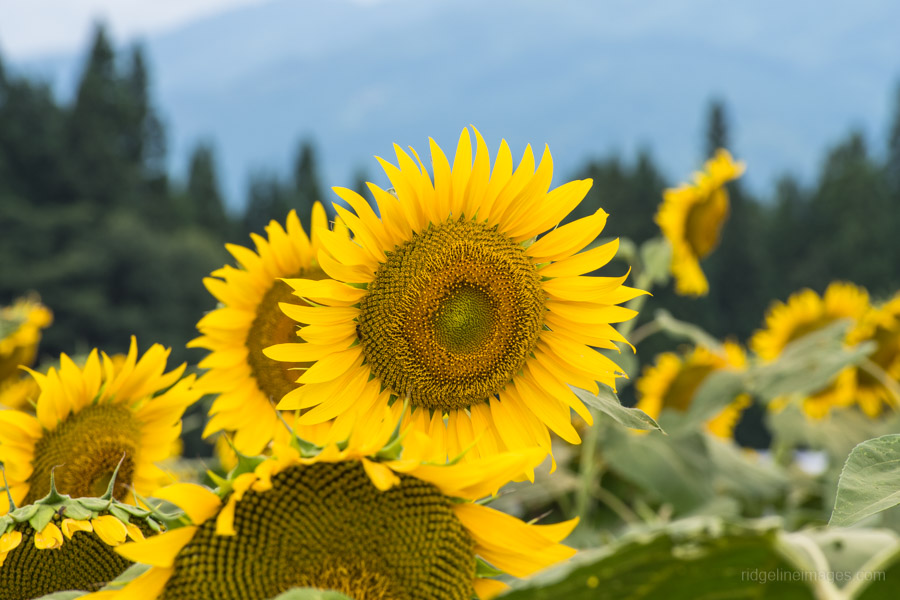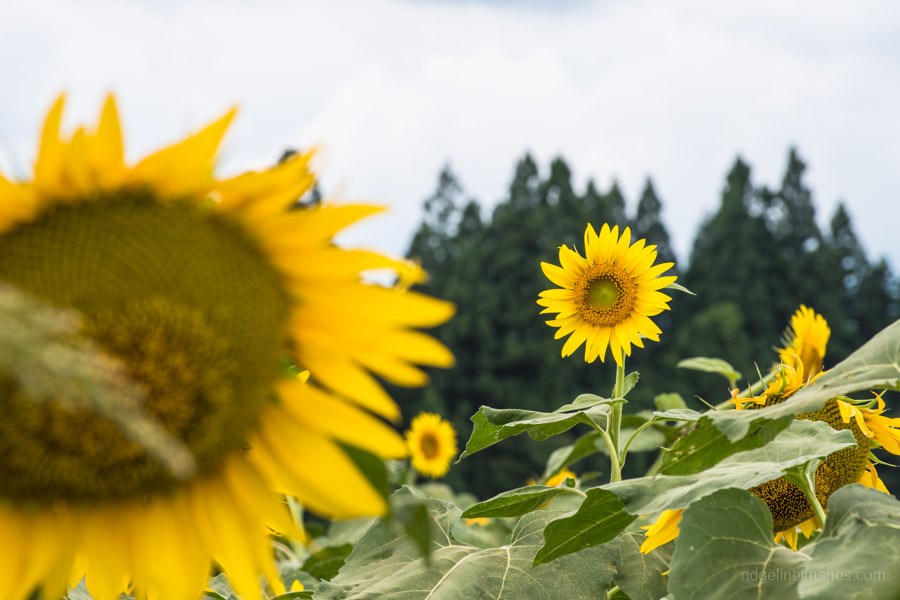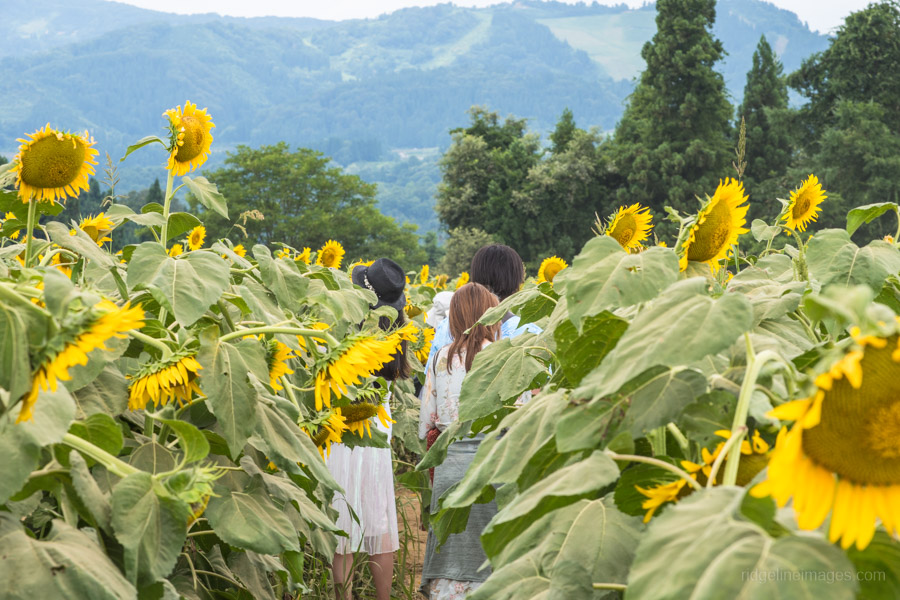 Entering Tsunan sunflower maze.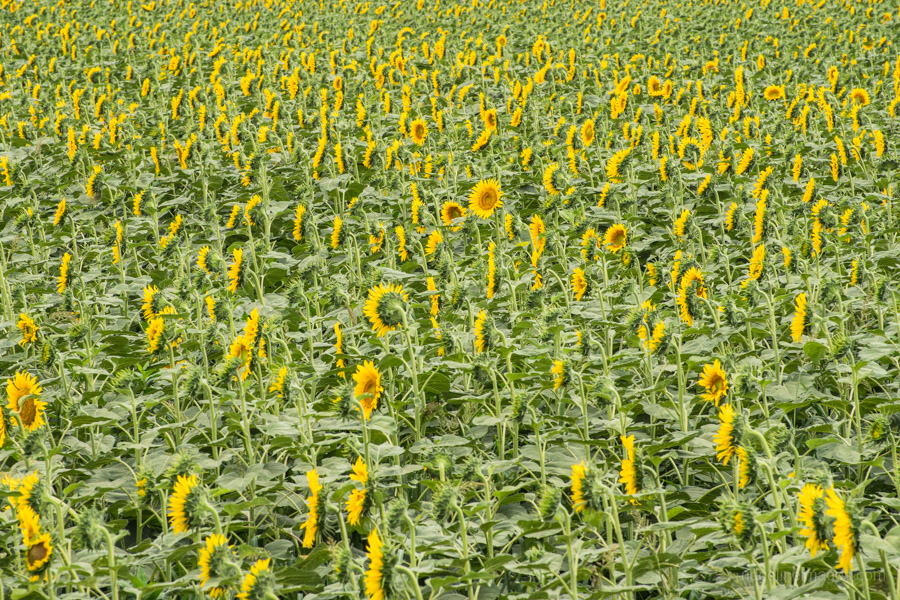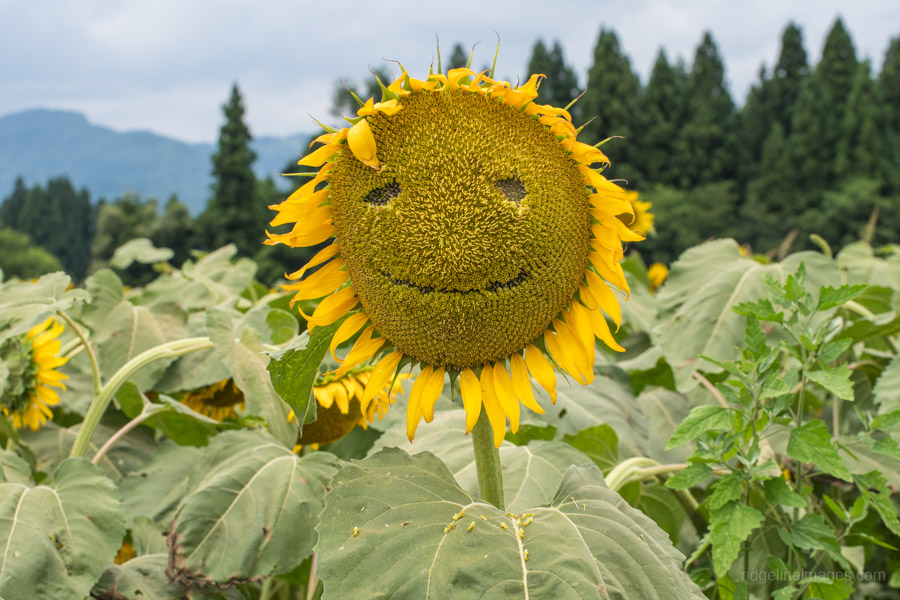 Funny looking sunflower face.
Access: take a 50-minute bus ride from Echigo-Yuzawa station (Echigo Kotsu bus) to JR Tsunan station. At Tsunan station take a taxi to the Sunflower Field (15 minutes, 2,000 yen). Open every day (free entry) 9:00 – 17:00 from 27th July to 19th August (2018) Parking fee 300 yen.

.