Hinohara Village 'Takimeguri' Waterfall Tour
This blog post continues my Hinohara Falls Tour Hinohara Takimeguri ひのはら滝めぐり a photographic journey of the 13 main waterfalls in Hinohara Village, Tokyo. Apart from the two waterfalls introduced below I have so far visited the Hossawa Falls, Tengu and Aya Falls and Mito Otaki Falls.
Nakayama Falls 中山の滝
According to the literature put out by the Hinohara Village the single tier Nakayama Falls was once a popular hangout for US serviceman stationed at Yokota Air Base. Signage to the falls is poor with only one sign I could find pointing to its whereabouts. The trail down to the falls commences behind some restrooms, about a 5-minute walk back along the road from the carpark. The flow rate is higher compared to the Kichijoji Falls thanks to the combined forces of the north and south Akigawa rivers. In historical times the narrow passage through this waterfall presented a major obstacle for timber cutters transporting logs downstream.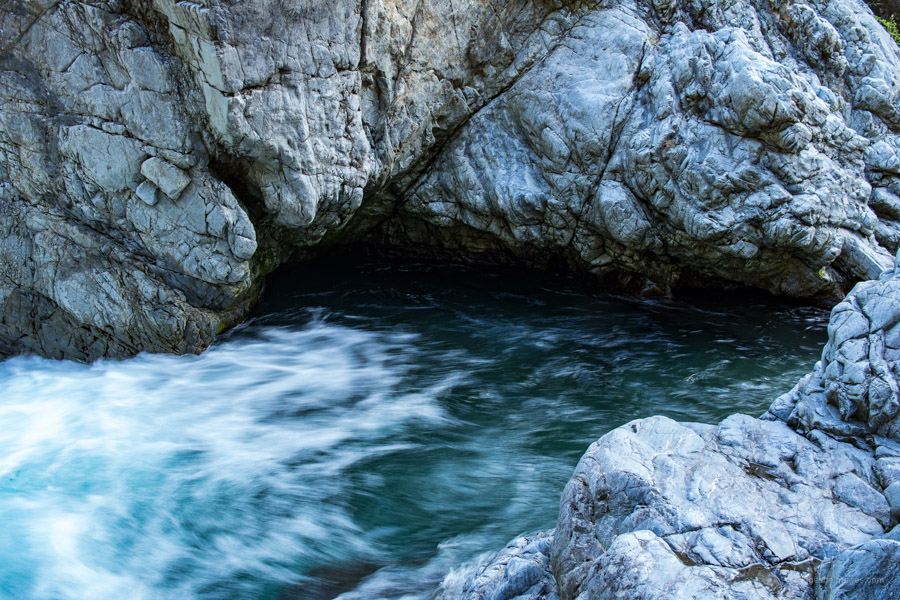 .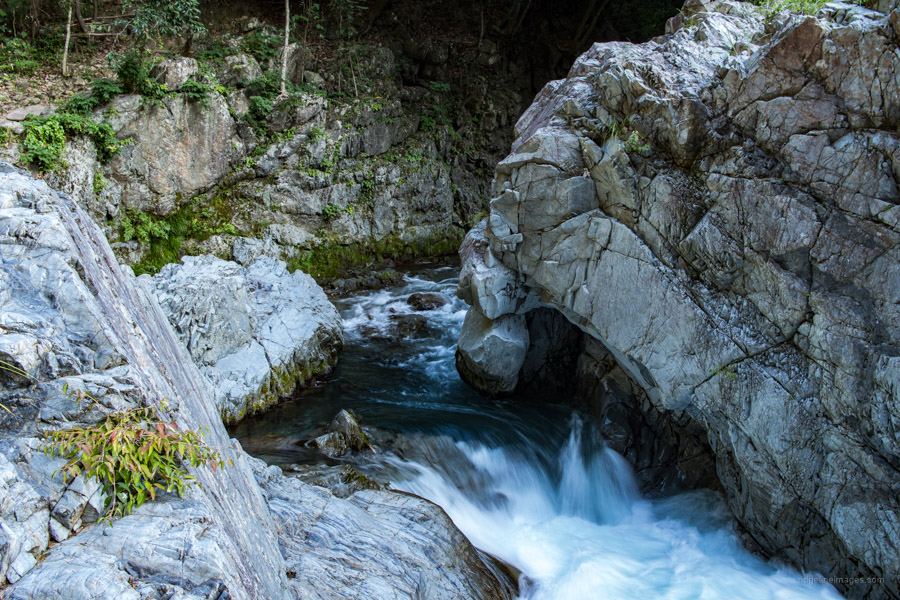 .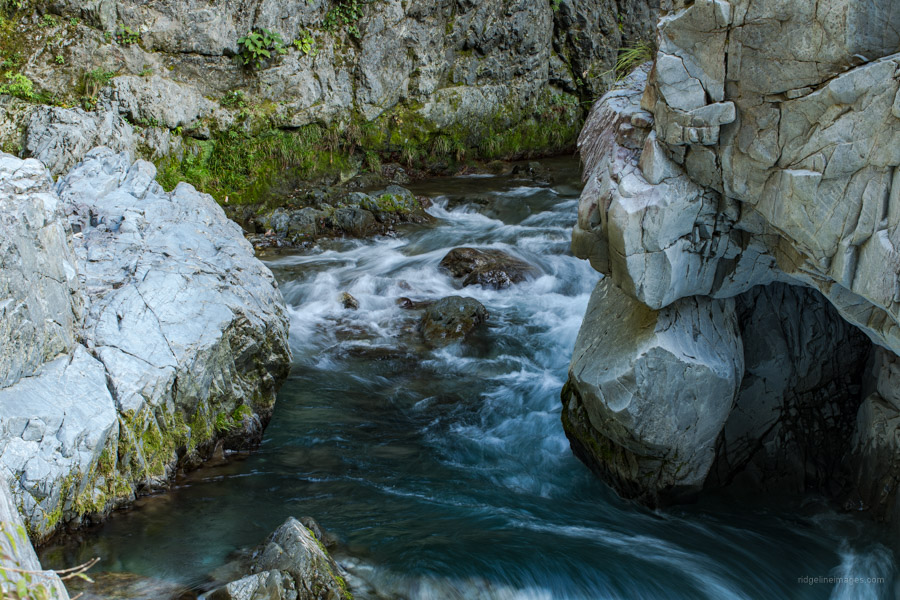 Kichijoji Falls 吉祥寺滝
The Kichijoji Falls is located 450 metres upstream from the confluence of the north and south Akigawa rivers just a little up from its namesake bus stop. The waterfall is roughly divided into three steps, spanning 20 meters lengthways with a combined drop of 4 metres. The canyon which encompasses the waterfall is prone to flash flooding with destructive forces from Typhoon Hagibis still evident. Note that the walkway down to the Kichijoji Falls remains partially cordoned off.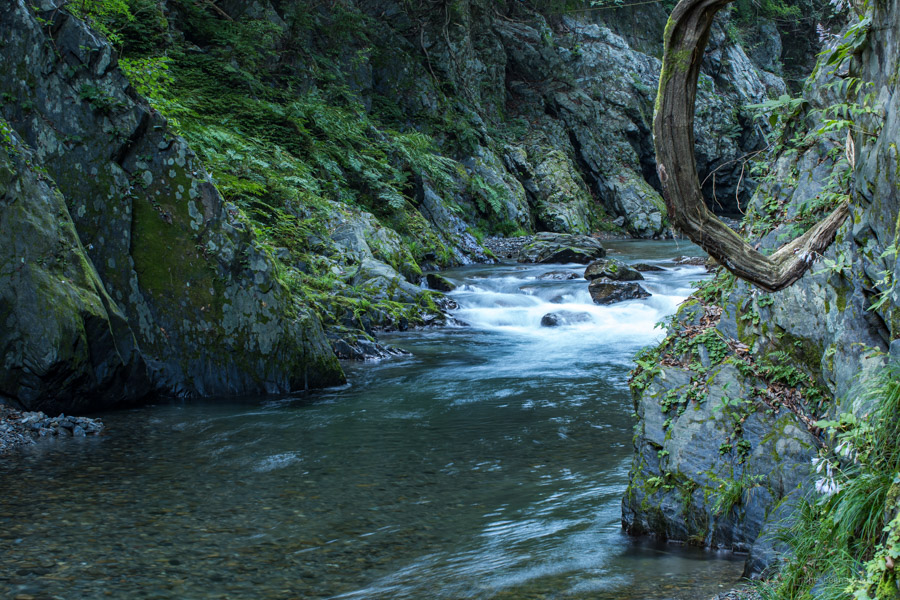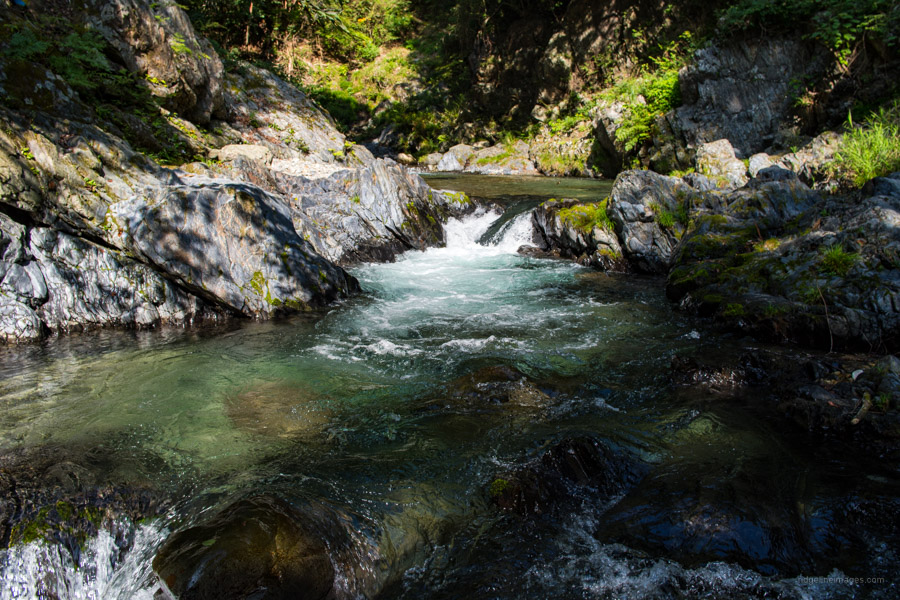 .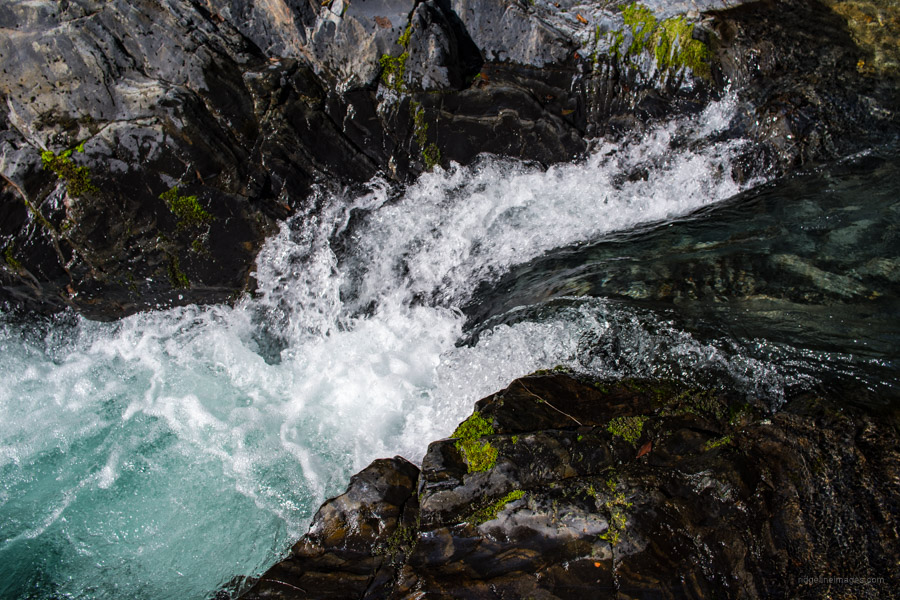 Access: From Musashi-Itsukaichi Station take a bus bound for the Hossawa Falls or Kazuma (23 mins, 490 yen). Closest bus stop to Nakayama Falls is Wada-mukai 和田向 and for Kichijoji Falls is Kichijoji-taki 吉祥滝.
.