The Tranquil Tenguno Falls
Hinohara Village in the backblocks of Tokyo has nature in abundance and is home to several stunning waterfalls including the Odake and Hossawa Falls. Located a stone's throw away from the latter is the no less imposing Tenguno Falls 天狗の滝 one of three waterfalls which track the pristine Senzoku River. First in the series is the Kotengunotaki 小天狗の滝 a leisurely 15 minutes walk from the Senzoku bus stop. A further 10 minutes up stream finds the 38-metre high Tenguno Falls. The water spilling down the falls divides in the middle and its restrained flow makes it a nice spot to enjoy some quiet contemplation. If you still have some fuel in the tank the final stop is the Aya Falls 綾滝 which sits beside a small shrine and some rough-hewn tables. Options from here include a steep hike up to the Tsuzuraiwa Rock, Fujimidai and Mt Odake or returning to the bus stop. For a round trip to the Aya Falls allow 2.5 hours.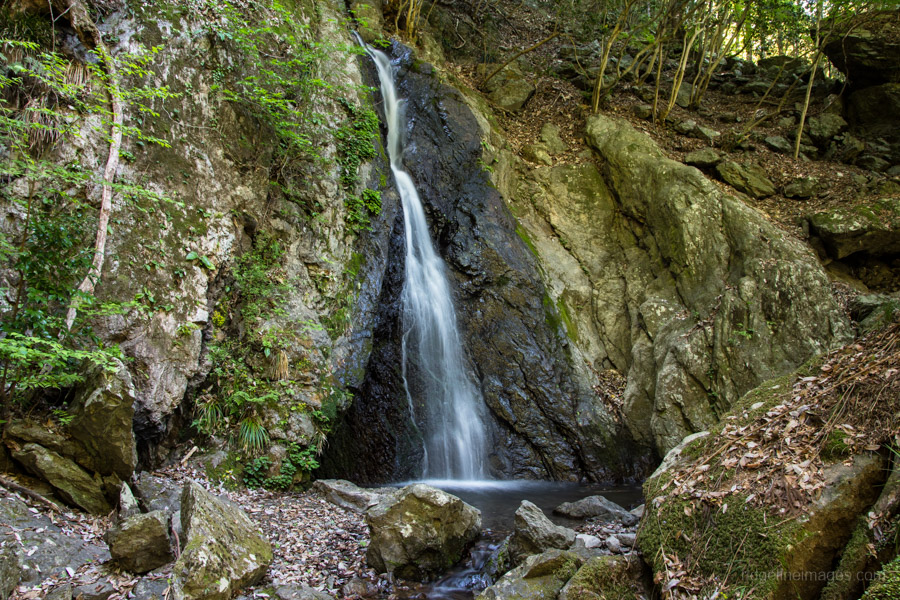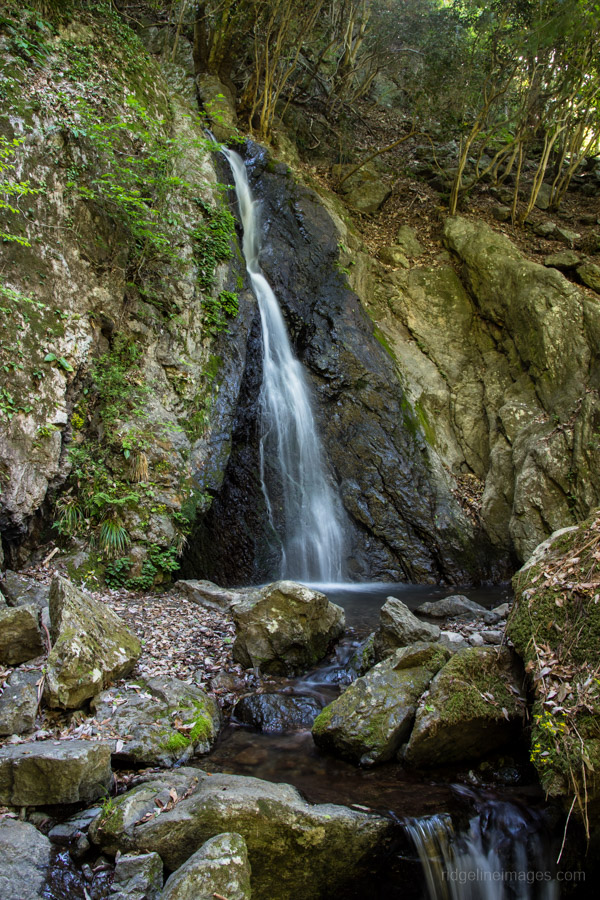 Kotengunotaki Falls, Senzoku River, Hinohara Village.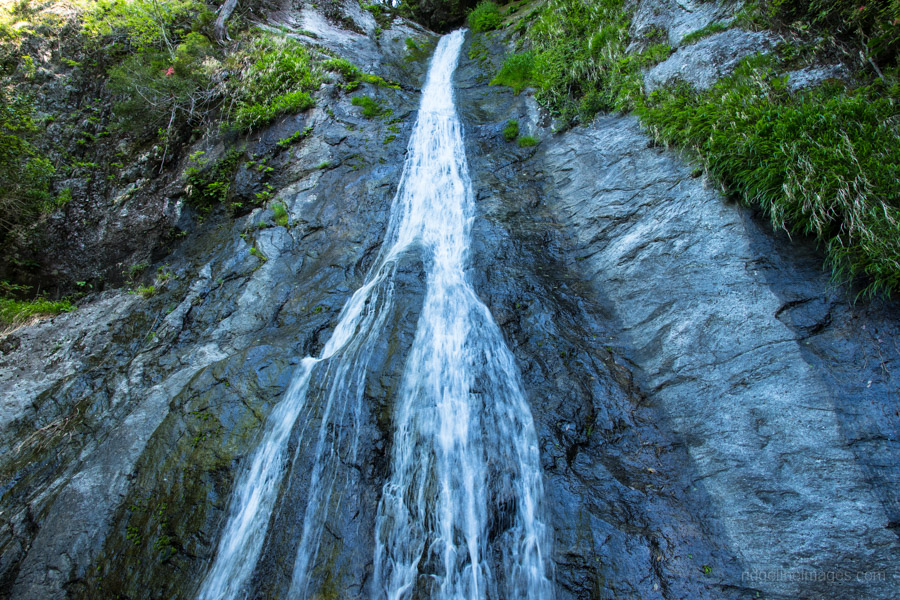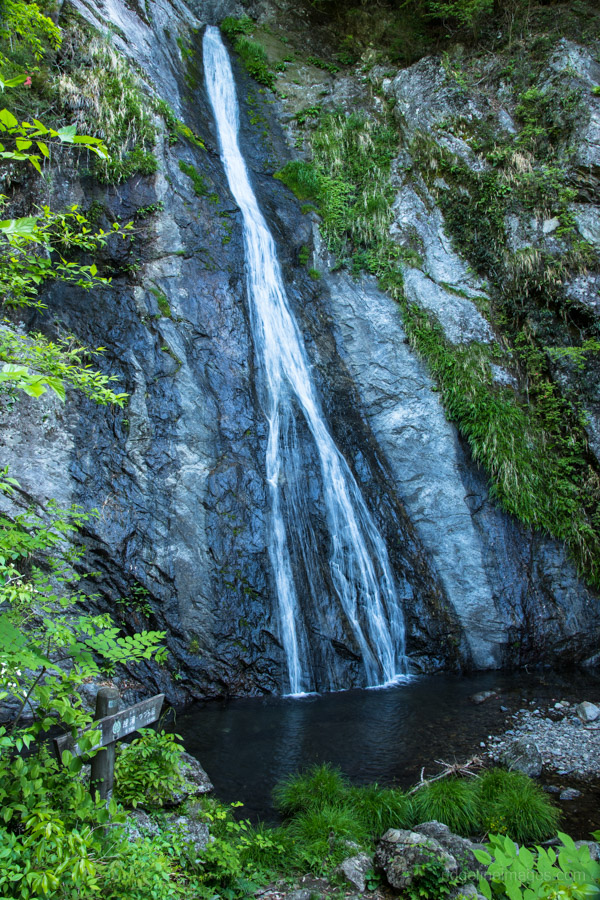 Tenguno Falls, Senzoku River, Hinohara Village.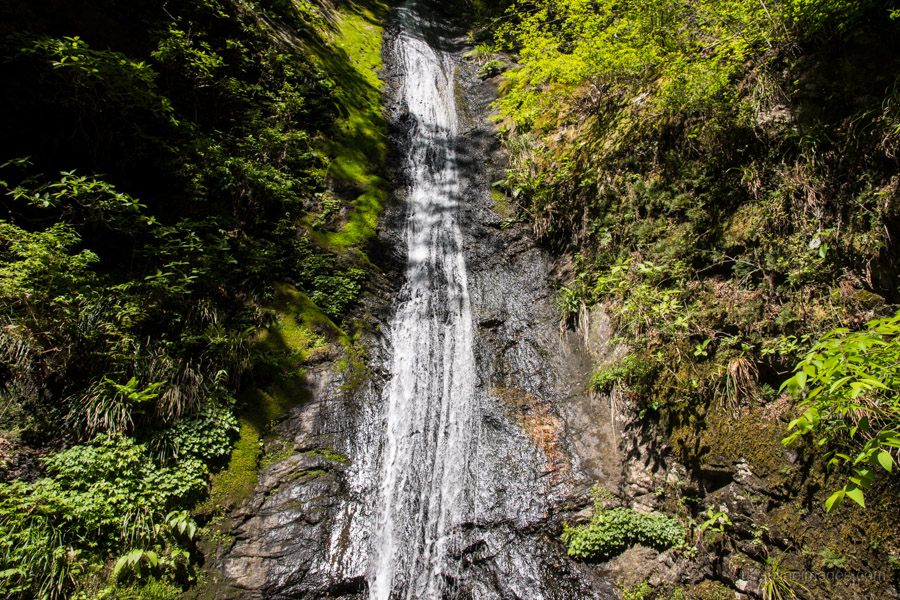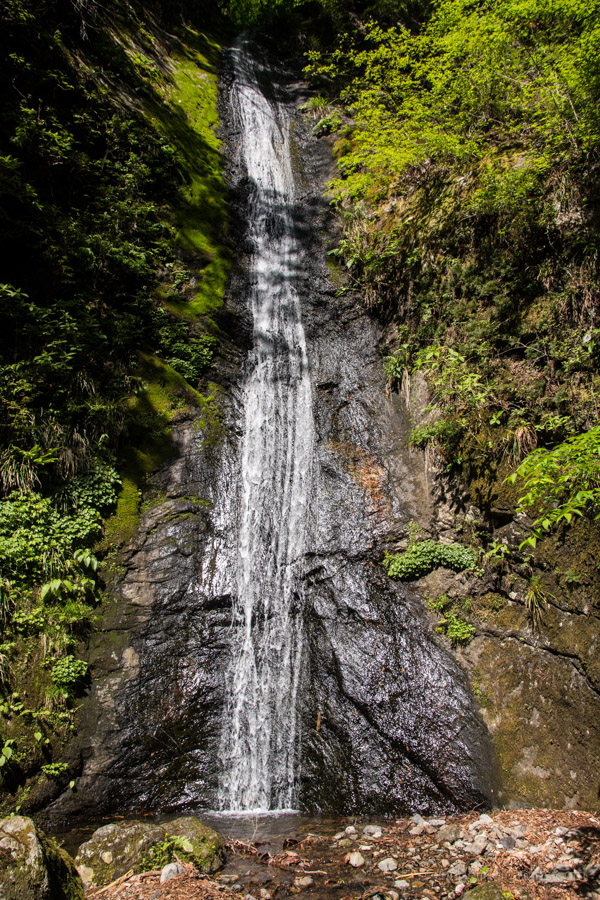 Aya Falls, Senzoku River, Hinohara Village.
Access: from Musashi-Itsukaichi Station take a bus bound for Fujikura and get off at the Senzoku bus stop (26-minute bus ride). Tenguno Falls is about a 30-minute walk from the bus stop.

.