Fun, One-of-a-Kind Experience
A waterfall that doubles as a natural hot spring is the best way to describe the Kamuiwakka Falls which are located up the road from the Shiretoko Five Lakes. These falls are one of Japan's more amazing natural wonders, and indeed the Ainu name means "river of the gods". The upper of four waterfalls which line the thermal spring-fed river used to be one of the wildest and most sort after hot springs to visit. However after Shiretoko National Park was designated as a UNESCO World Heritage Site in 2005 tourists started coming out in droves increasing the risk of rock falls and resulted in the current entry restriction. Nowadays it's only possible to climb up the first 140 metres or so along the Kamuiwakka River. If you're planning on traipsing up the smooth algal rock it's recommended to wear socks to stay sure-footed . The water in the lower reaches is lukewarm around 30 degrees which makes it the perfect temperature to cool off in the summer.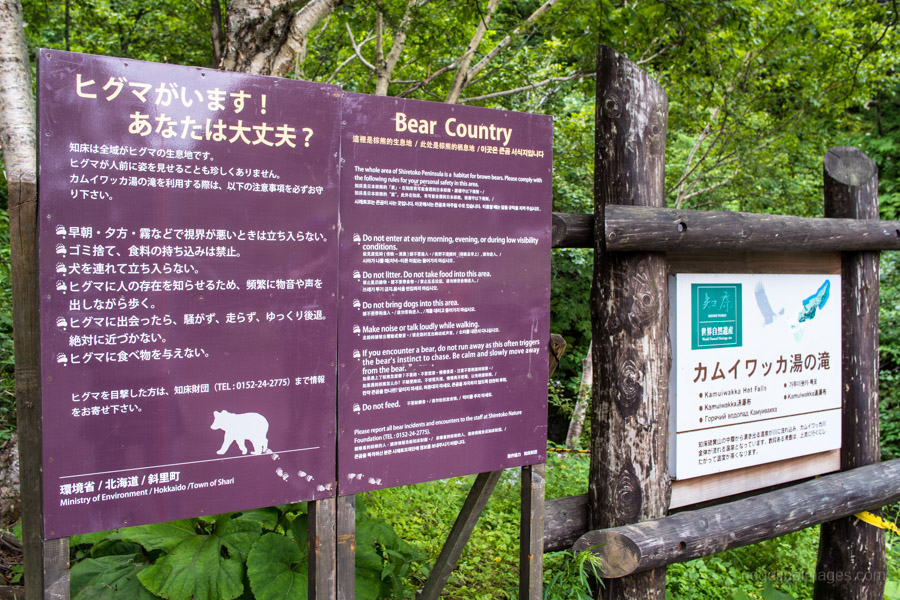 Bear country.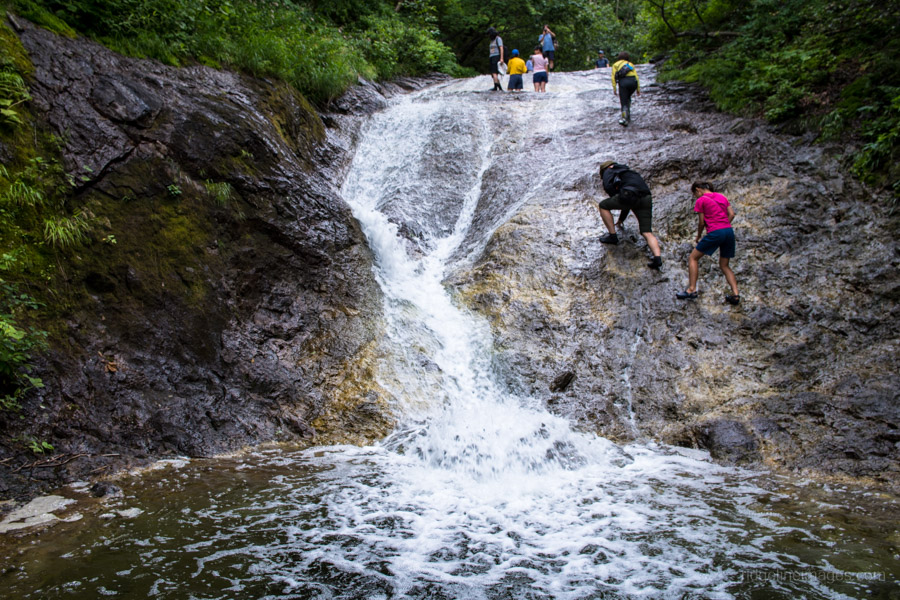 Climbing up the first waterfall.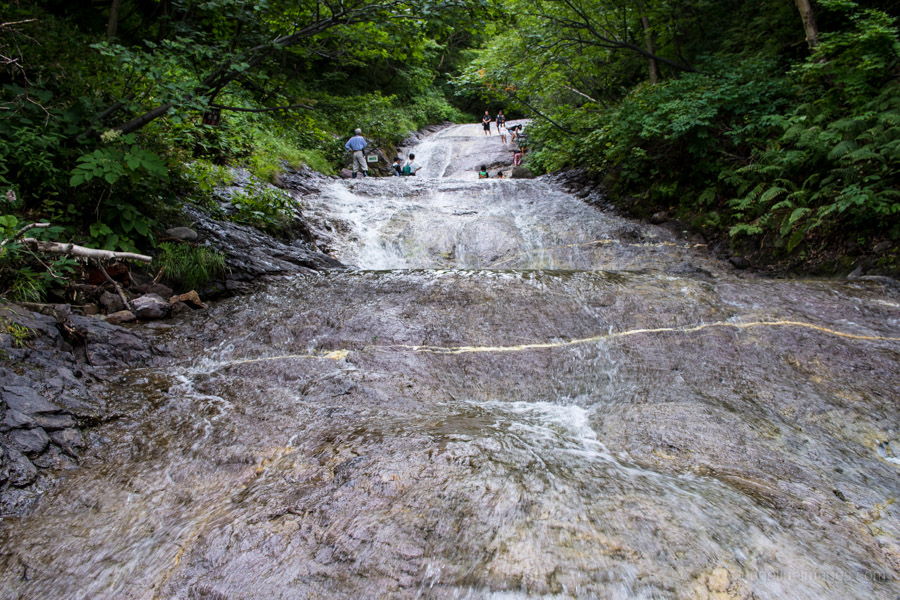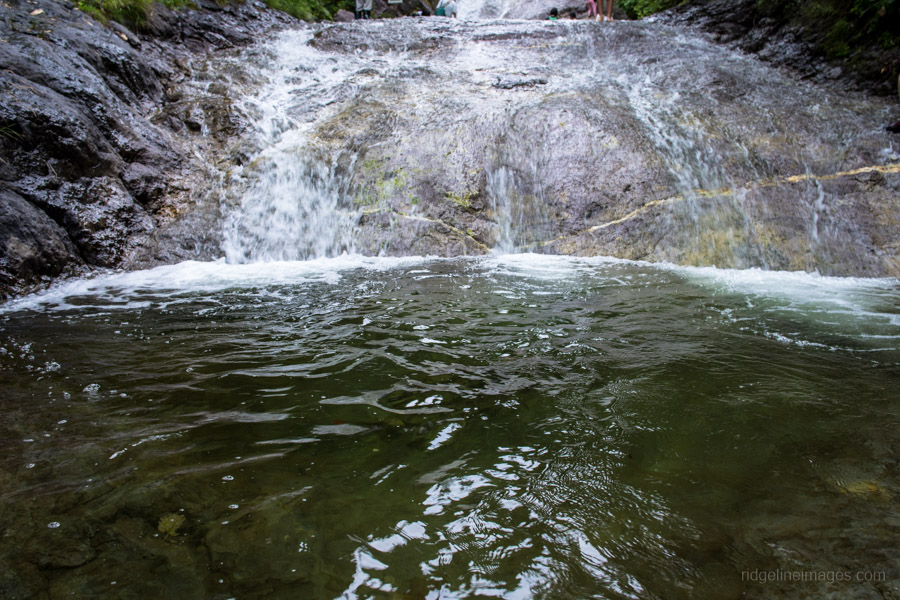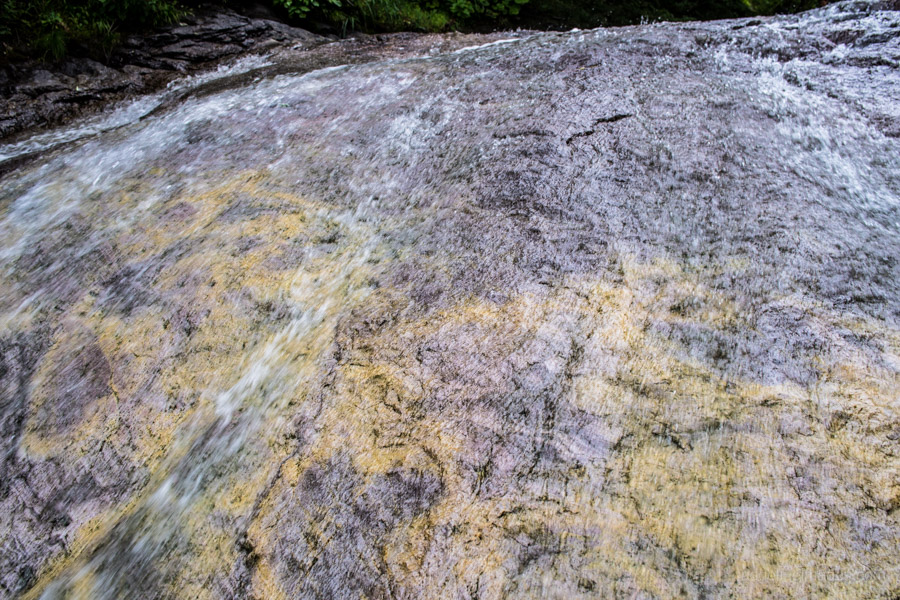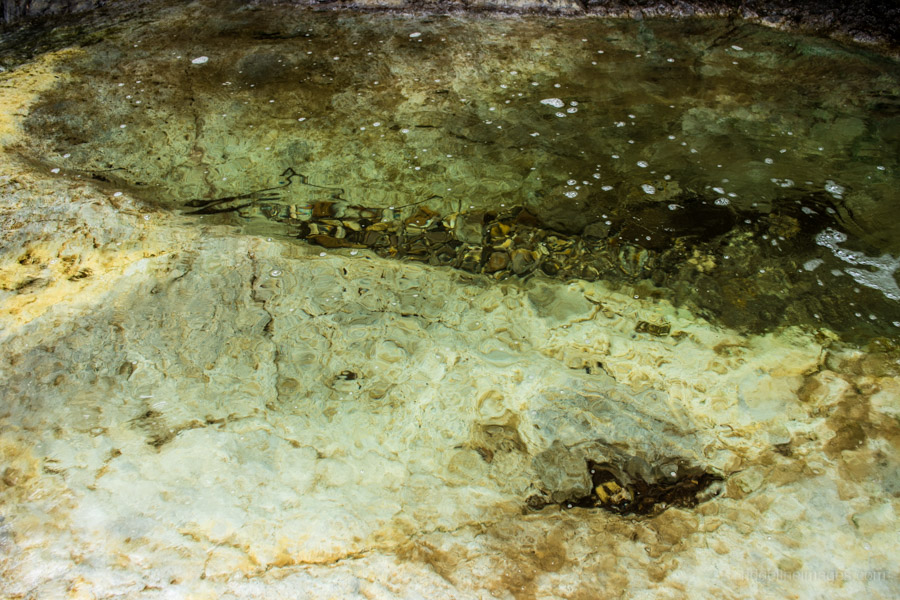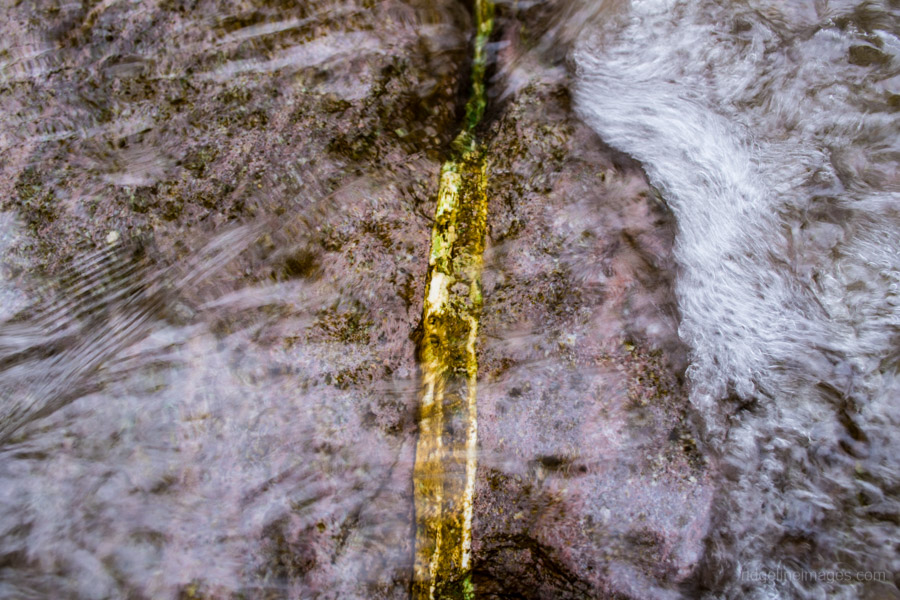 Purple granite with golden seams.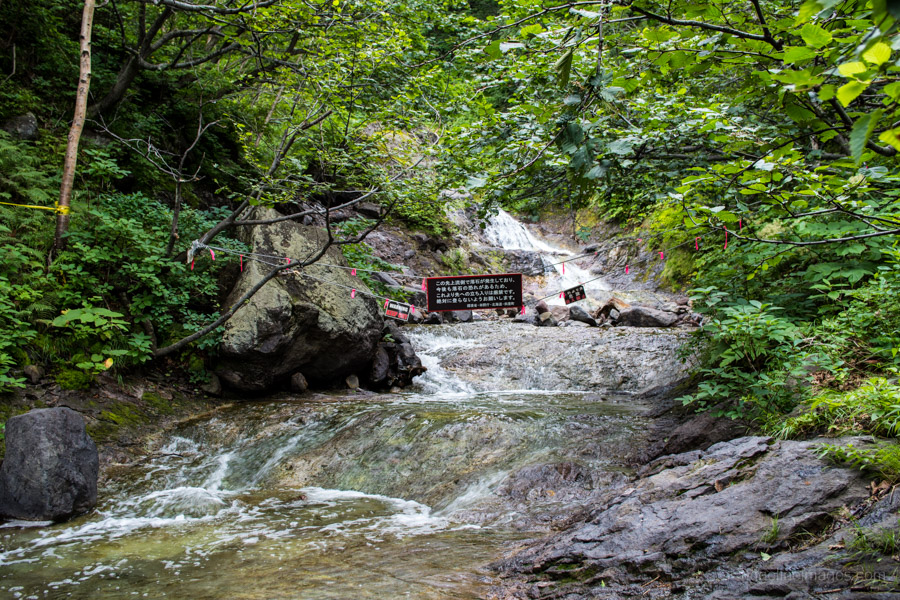 Climbing prohibited from this point.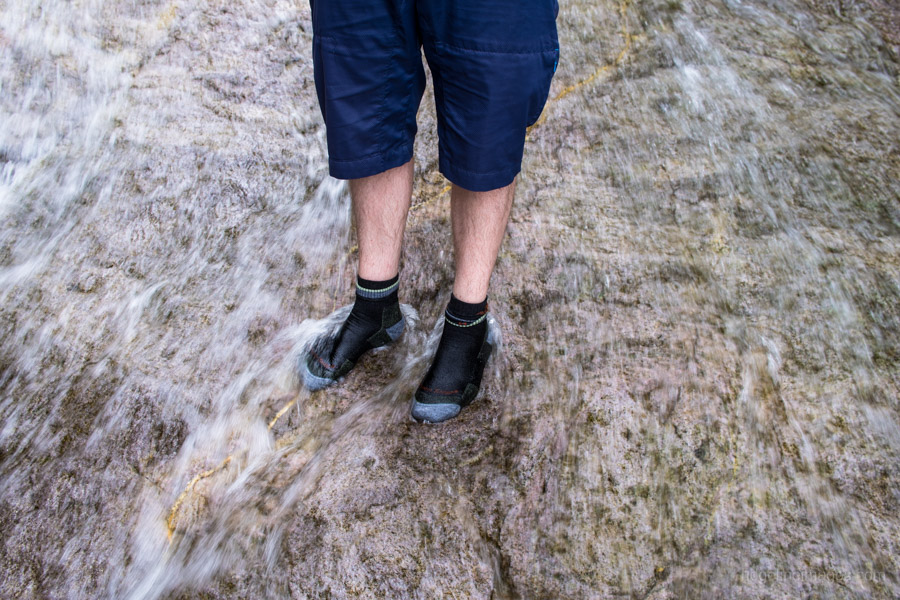 Socks are useful to get good traction.
.
Access: from August 1st to 25th take a 40-minute bus ride (1,300 yen return trip) from the Shiretoko Nature Center and get off at the Kamuiwakka Falls bus stop a 10 minute walk. At other times you need to either walk, ride or drive along the 10 km of unsealed road. Open June 1st to late October each year (free entry).

.