Sleep in these Mountain Huts and Save Some Coin
While hiking purists might scoff at the idea of bedding down for the night in a mountain hut either due to cost considerations or the thought of suffering through an ensemble of snorers, huts do have their place. From a practical standpoint mountain huts allow people to carry less gear and venture further and for longer into the backcountry than would be otherwise possible. Whether this is actually a good thing is a vexed point. Huts also more efficiently remove human wastes, use less land than for equivalent capacity camping and importantly provide a haven for hikers stranded by poor weather conditions or injuries.
The downside of staying in a mountain hut or lodge in Japan is they are fairly expensive at around 8,000-9,500 yen a night for a futon, a roof over your head and two hot meals. Lodging without any meals (sudomari 素泊まり) is somewhat cheaper at 5,000-6,500 yen. They also tend to be crowded especially during the peak season as hikers are virtually never turned away. Thankfully there are hundreds of free mountain huts dotted across the Japanese Alps including a good number near Tokyo to save you some coin and they're actually pretty good.
First let's look at the different style of huts available in Japan. At the top of the hut hierarchy are the ubiquitous mountain lodges (sansou 山荘) which are run by full time staff, operate commercial style kitchens, include mod cons such as vending machines and sometimes even have an attached hot spring. Next up are mountain huts (yama-goya 山小屋) which tend to be smaller, less well equipped and depending on the hut may operate only on weekends or the peak season. During unattended periods some yama-goya leave their hut accommodation partially open using the honor system for payment. Finally, there are the refuge huts (hinan-goya 避難小屋) which are free and range from barely habitable to what one would imagine if IKEA had a kit home. Just to complicate matters some mountain huts like to be known slightly pretentiously as a (hyutte ヒュッテ) from German hütte or cabin.
All the huts listed below I have personally visited and or stayed in and consider to be totally fine for spending a night. Note the huts are meant for one-night stays. Each refuge hut offers a dry place to sleep usually on a raised floor and an outside toilet but little else. Water can be found in the higher mountain streams that run near to them and is crystal clear and safe to drink.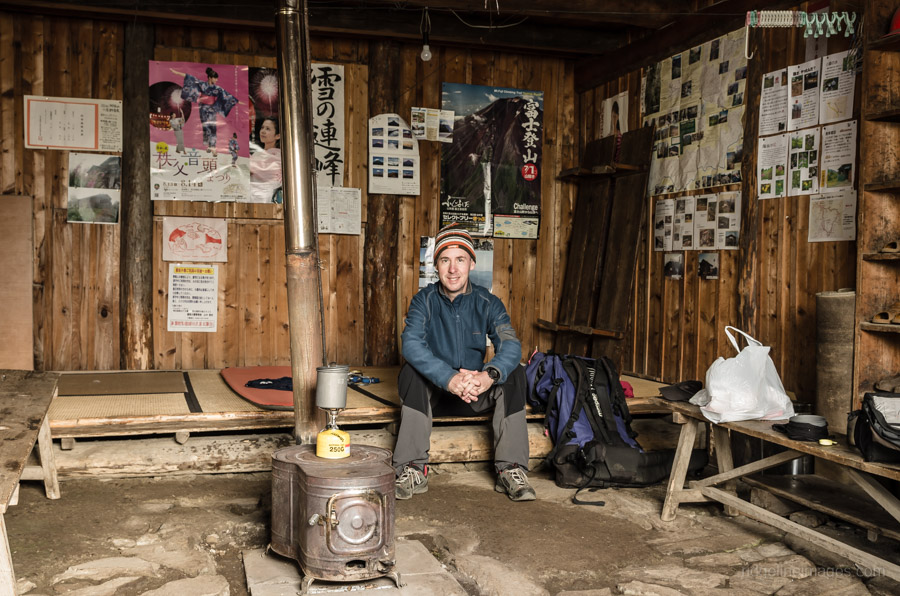 During unattended periods some yama-goya leave their huts partially open.
1. 

Kougen Hut (Yamanashi Pref.)

Perched under the precipitous crags of Mt. Kentoku finds the Kougen hyutte 高原ヒュッテ. A few years back this hut underwent a much-needed refurbishment and can now comfortably sleep around a dozen. Spending a night on the sun-bathed plateau where the hut sits is a nice way to break up what is otherwise a tiring day hike.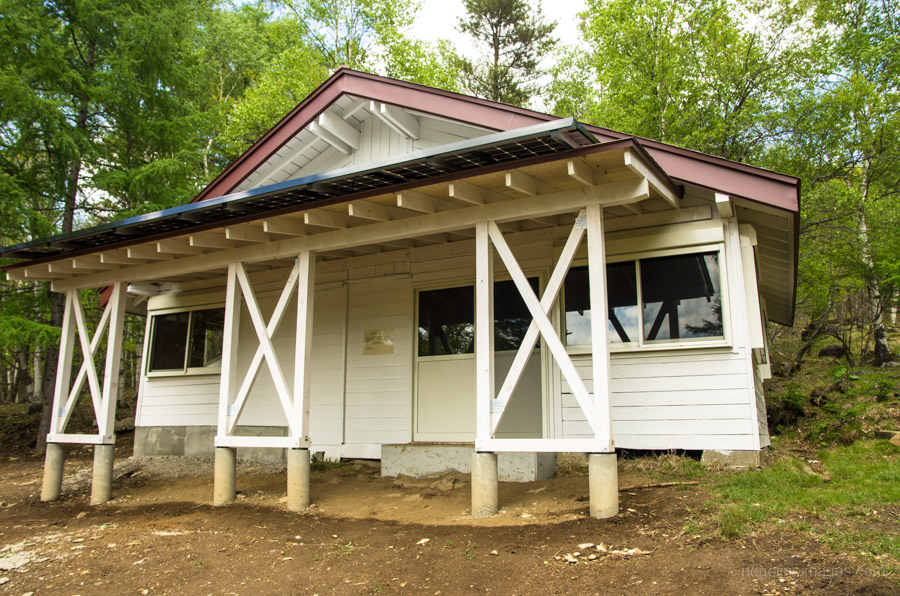 Kougen Refuge Hut.
2. 

Ippaimizu Refuge Hut (Tokyo)

The Ippaimizu refuge hut 一杯水避難小屋 is located along the Nagasawa ridgeline which forms part of the boundary between Tokyo and Saitama Prefecture. While the interior of the hut is a tad shabby it's otherwise well maintained and is set in a picturesque spot not far from Mt. Tenmoku.
Ogouchi reservoir.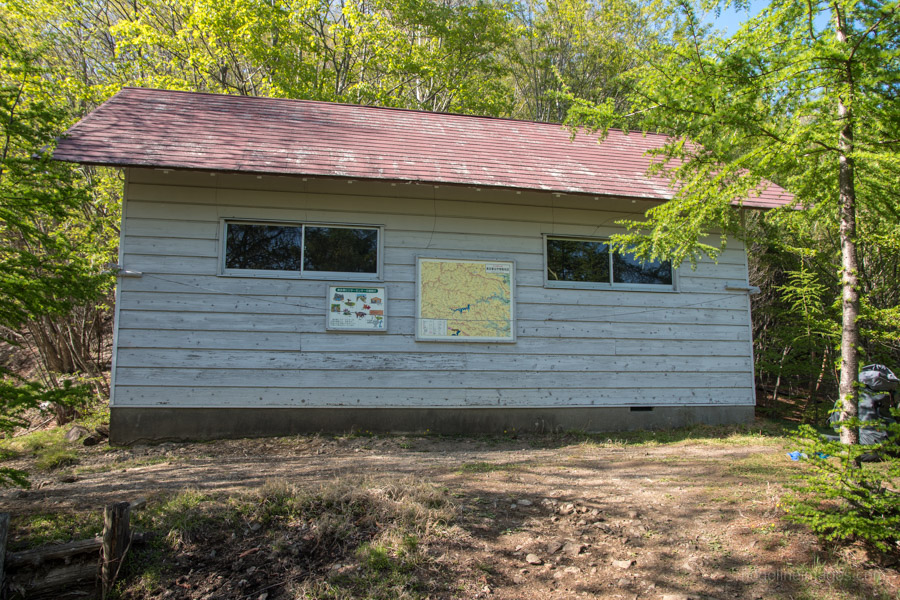 Ippaimizu Refuge Hut.
3. 

Gozenyama Refuge Hut (Tokyo)

The nice thing about the Gozenyama refuge hut 御前山避難小屋 is it lies close to the summit of Mt. Gozenyama. The views are a little hemmed in but during the winter it affords a wonderful outlook back through the valley.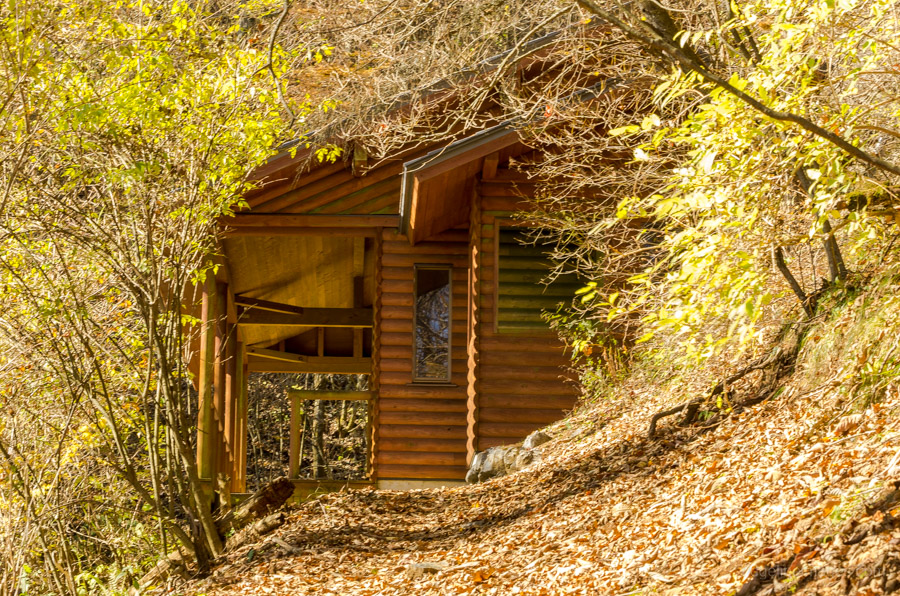 Gozenyama Refuge Hut.
4. 

Mitosan Refuge Hut (Tokyo)

The Mitosan refuge hut 三頭山避難小屋 sits on the edge of the Hinohara Tokyo Citizens' Forest just down hill of Mt. Mito one of Okutama's most prominent peaks. The hut is relatively spacious with space for around 15-20 people.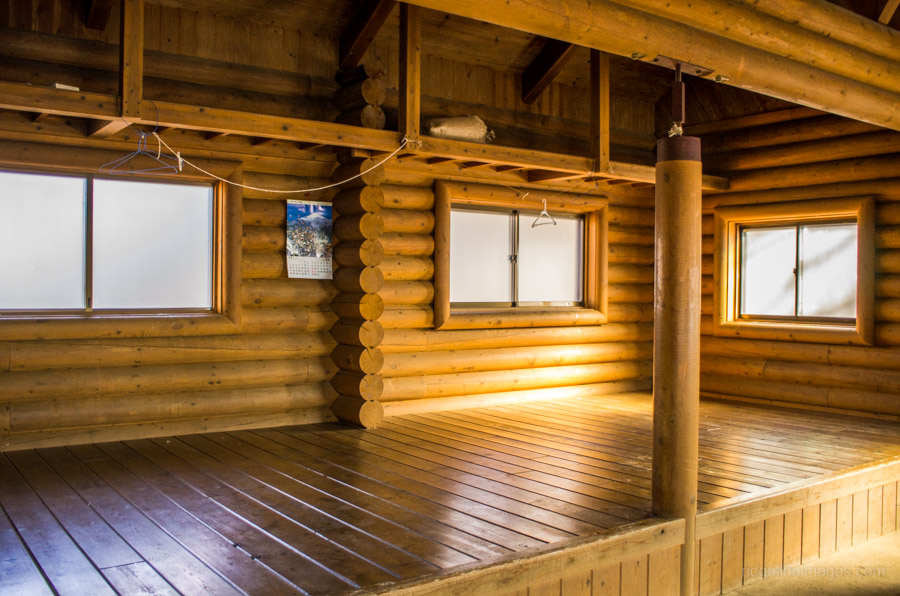 Mitosan Refuge Hut.
5. 

Kumotoriyama Refuge Hut (Tokyo)

Resting squarely at 2,000 metres just below Mt. Kumotori Tokyo's highest mountain, the Kumotoriyama refuge hut 雲取山避難小屋 boasts views which are second to none. Popular year-round this 30-person refuge hut makes a nice spot to rest up and escape the masses at the nearby Kumotori sanso. Note water should be carried in from the Okutama-goya.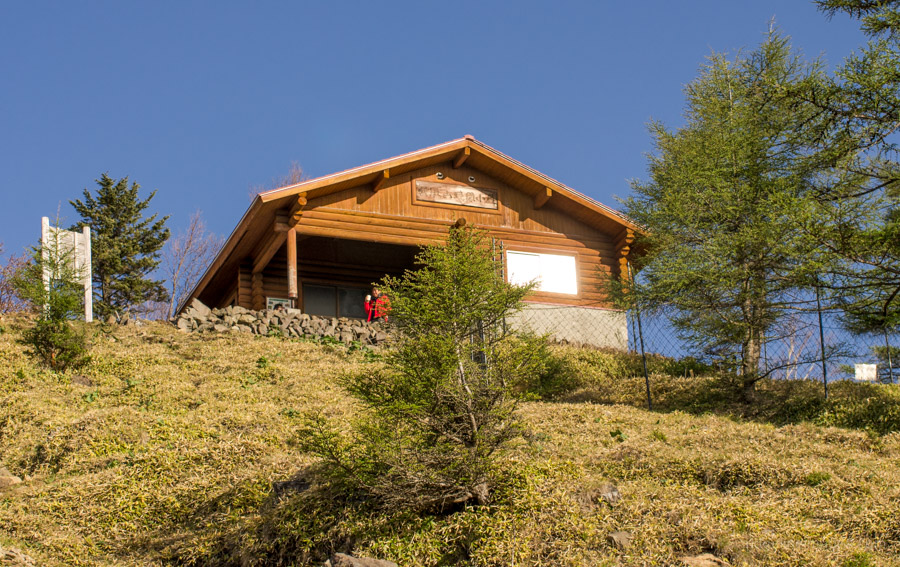 Kumotoriyama Refuge Hut.
6. 

Takanosuyama Refuge Hut (Tokyo)

Located halfway between Mt. Kumotori and Okutama Station along Ishione Ridge is the Takanosuyama refuge hut 鷹ノ巣避難小屋. The hut caters to hikers coming up from Nippara Limestone Cave, Lake Okutama as well as those tackling the main ridgeline. The hut rests beside an open area which is good for pitching a tent.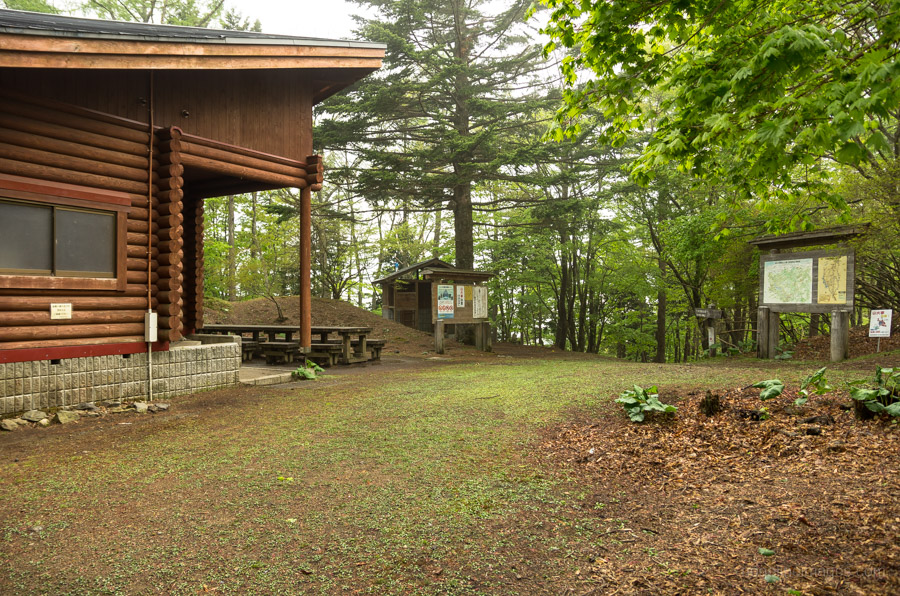 Takanosuyama Refuge Hut.
7. 

Kiyotaki Mountain Hut (Saitama Pref.)

Once run as a fully functioning yama-goya the Kiyotaki mountain hut's 清滝小屋 popularity fell by the wayside and is no longer operating commercially. As one of the largest free mountain huts in the Kanto Region it can easily accommodate 50 plus hikers. For those looking to hike Mt. Ryokami over a more leisurely two days this hut fits the bill.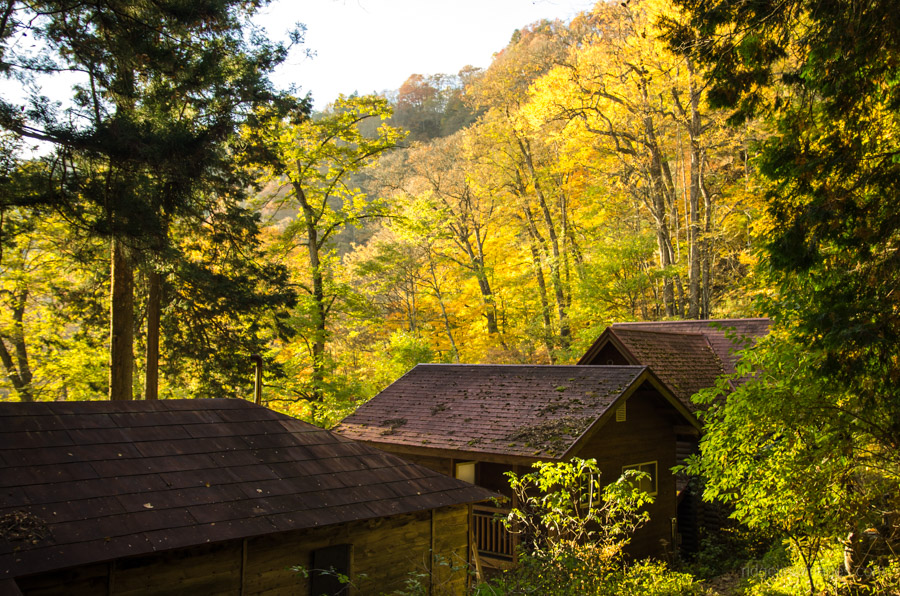 Kiyotaki Mountain Hut.
8. 

Hinankoya Refuge Hut (Kanagawa Pref.)

When I visited the Hinankoya Refuge Hut 黍殻山避難小屋 several years back on my way down from Mt. Tanzawa it was looking quite frankly a little worse for wear though based on this recent photo it has undergone an impressive rebuild. With its relaxed interior design, wooden accents and lots of natural light it would be right at home in a Scandinavian forest.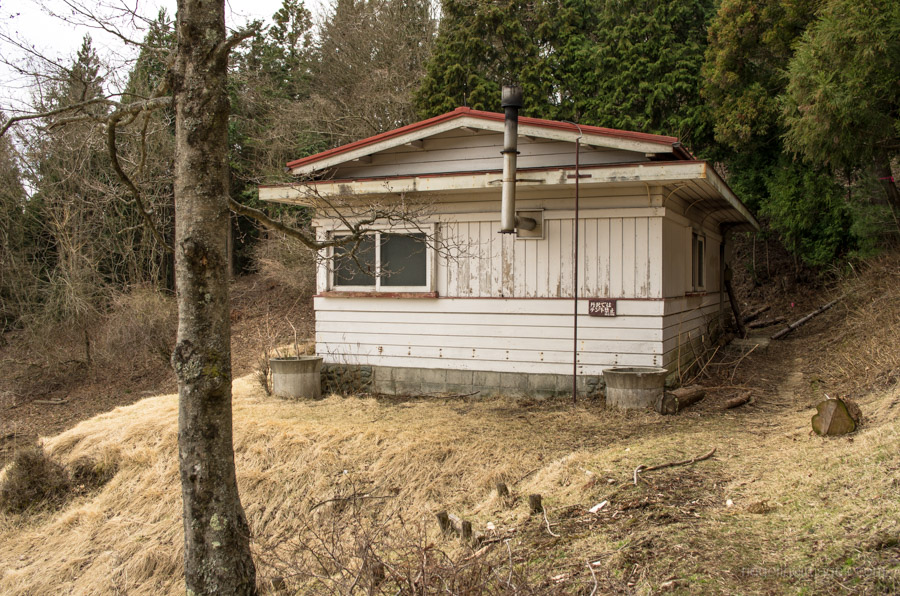 Former Hinankoya Refuge Hut.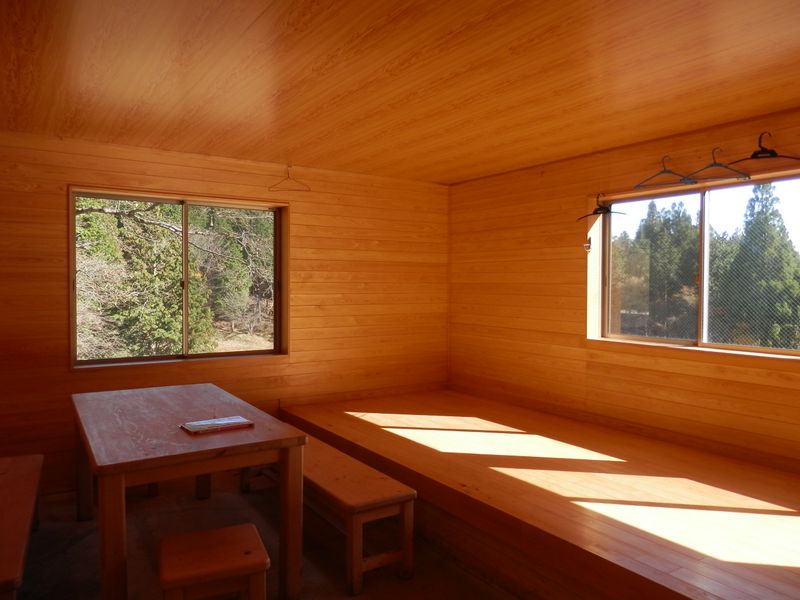 Hinankoya refuge hut recently updated interior. Image: carpincho.moo.jp.