Self-Supporting Solar Stands
If your smartphone battery suddenly finds itself out of juice and in desperate need of a recharge the Tokyo Metropolitan Government might just save the day. Over the past two years they have been busily installing outdoor "self-supporting solar stands" that offer free charging for smartphones and handhelds. They are also designed to be used as a power source in the event of a natural disaster and to promote the public understanding of renewable energy. The charging adapter fits iPhones, Type C and micro USB along with USB 3.0 ports. So far, they have been fitted in 18 cities, towns and villages in Tokyo (61 stands in total) including Okutama, Hinohara Village as well as Shikinejima and Niijima Islands. In a pinch they're an absolute godsend and I hope to see them being adopted by many more prefectures, campgrounds and public spaces across the country.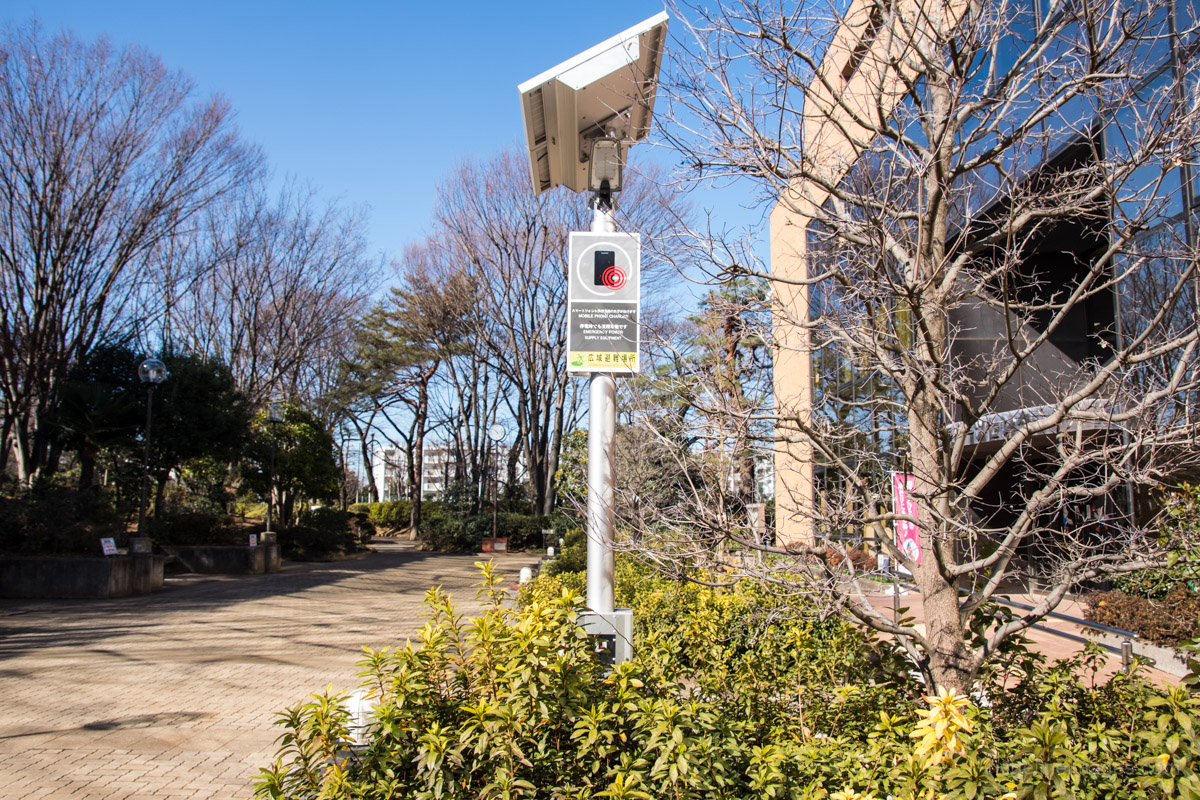 Solar stand in Kokubunji City.

Mobile phone charger.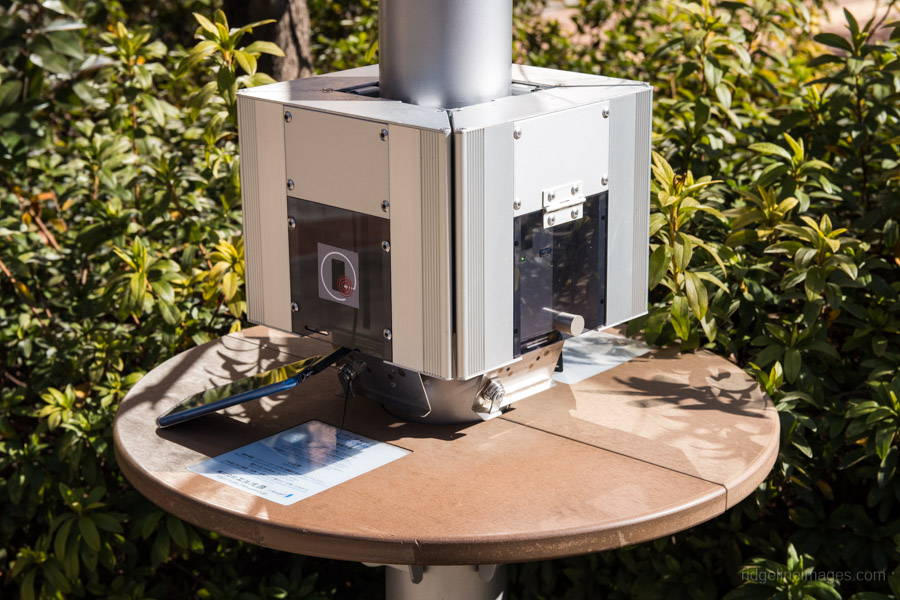 Close up of charging station.

Charging adapter fits iPhones, Type C and micro USB.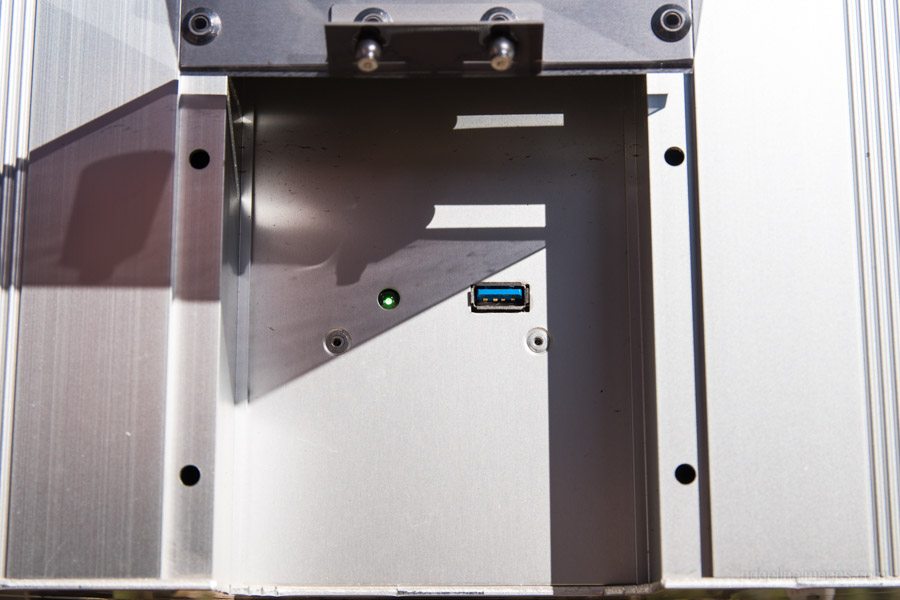 USB 3 connector.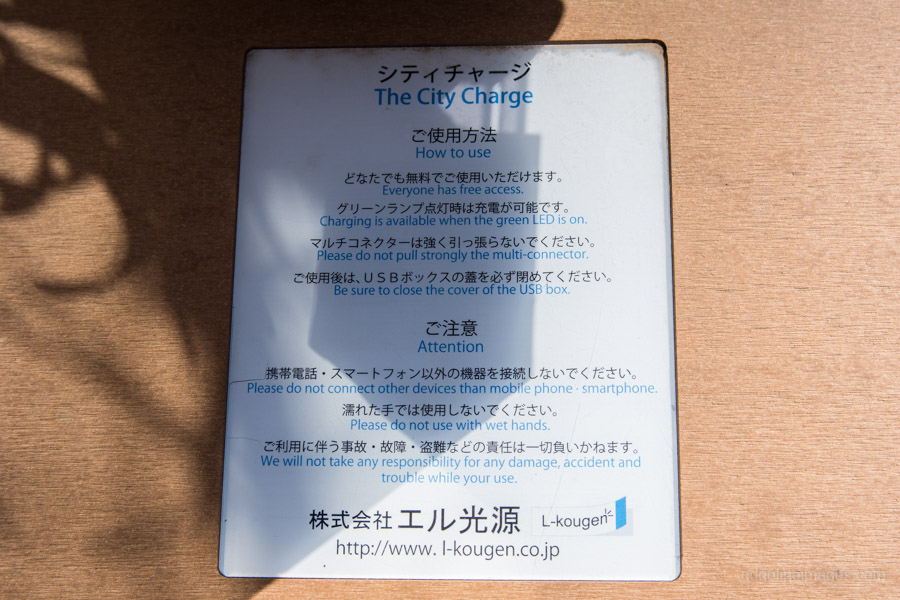 The City Charge.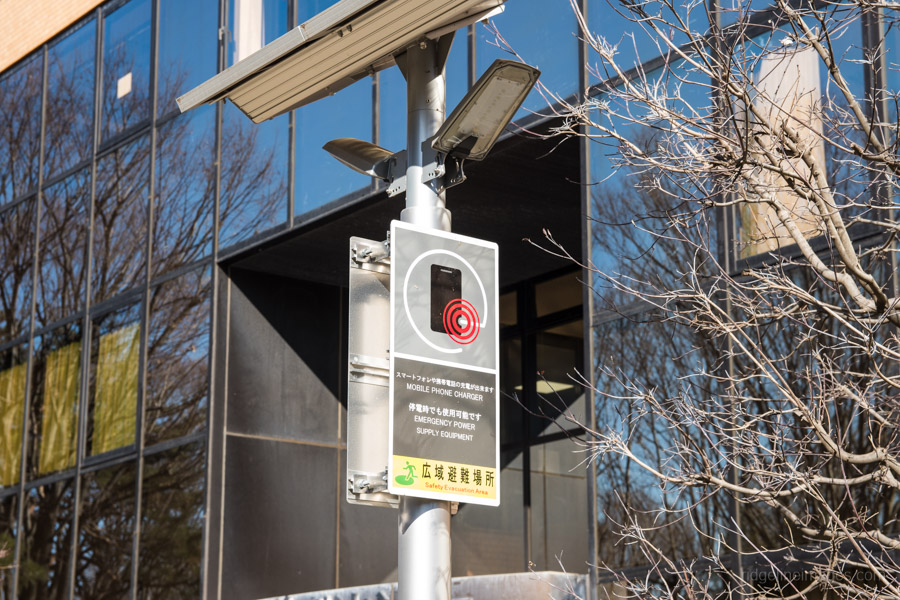 Solar stand equipped with LED lighting.