MAPPLE Special Online Maps Campaign Continues in 2022
The map images and contents of this article have been obtained with the permission of the publisher (Shobunsha).
Like always at the beginning of spring Shobunsha Publications (MAPPLE) released their annual Yama to Kogen Chizu (2022 58th ed.) in two halves on February 25 (40 maps) and March 8 (21 maps). Listed below are the entire suite of 61 maps. Along with the 100, 200, and 300 Famous Mountains they cover in total approximately 1,500 mountains throughout Japan. Notable mentions this year includes full revisions of maps 21 (NISHIJYOSHU), 40 (ONTAKE-SAN) and to a lesser extent map 13 (NIKKO). For map 40 the range of mountains have been expanded with Kurai-yama Sanzan receiving their own special map supplement. For this year's edition Shobunsha raised the price by 100 yen to 1,100 yen (excluding tax) the first time since 2014.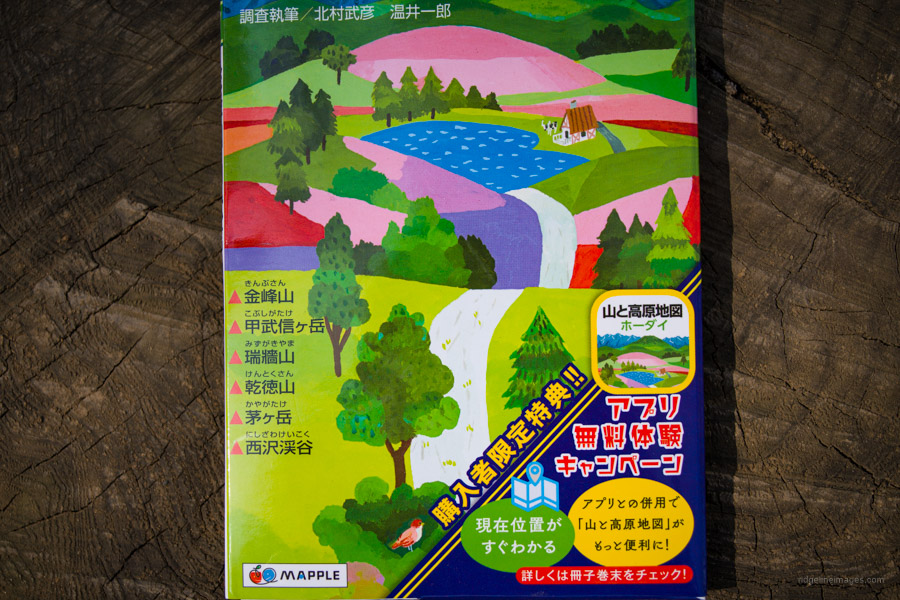 Shobunsha continues their online maps campaign in 2022.
Due to popular demand Shobunsha will continue their online maps campaign in 2022. If you install Shobunsha Publication's Yama to Kōgen Chizu Hōdai app, you receive one year of free digital map access corresponding to the paper map you purchased. Simply install the Hodai app and to launch the app version of the map scan the QR code at the back of the accompanying booklet (QR code valid until March 31, 2023). Alternatively, access to all 61 online maps is available for 400 yen per month (4,800 yen annually) through the Yama to Kōgen Chizu Hōdai app and in-app purchases of individual maps are 500 yen though the Yama to Kōgen Chizu app.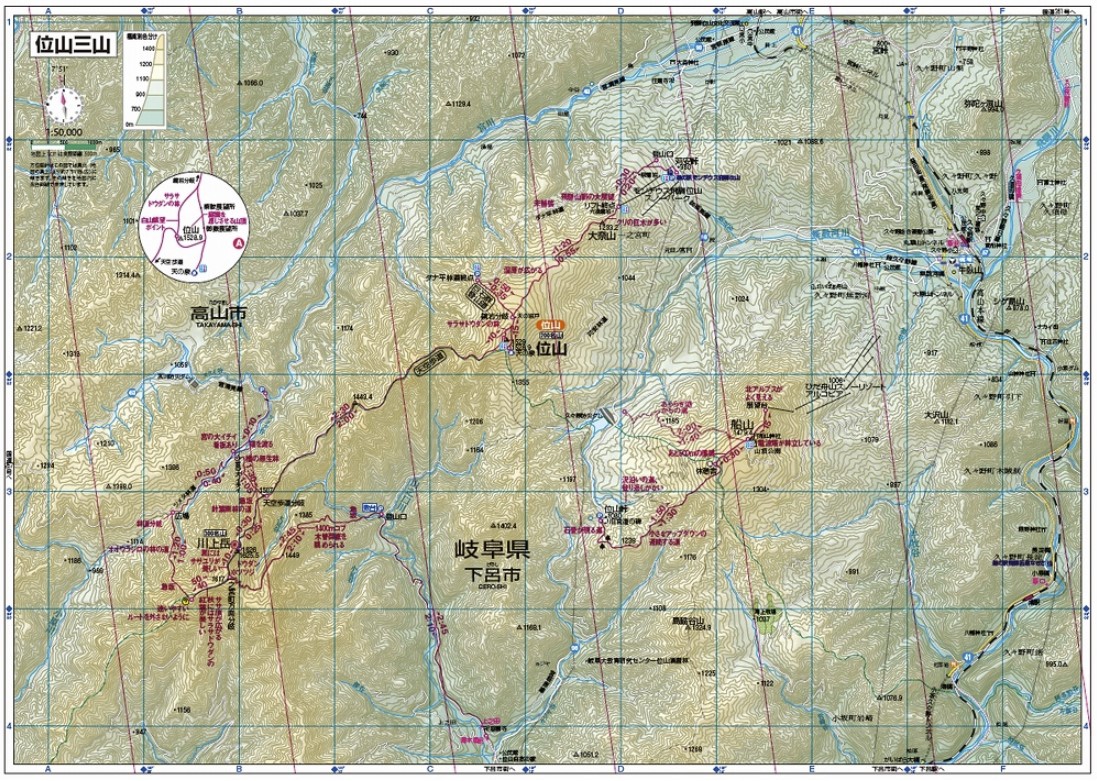 Kurai-yama Sanzan 位山三山 map supplement. Image: Shobunsha.
While nowadays more people are hiking using smartphones the Yama to Kogen Chizu are still incredibly useful in the initial stages of planning a hike where you can check the surrounding mountains and terrain. This information is difficult to grasp from looking at your smartphone screen alone and therefore best used in conjunction with a paper map and compass. For more information about reading Yama to Kōgen Chizu topo maps check out this how-to guide.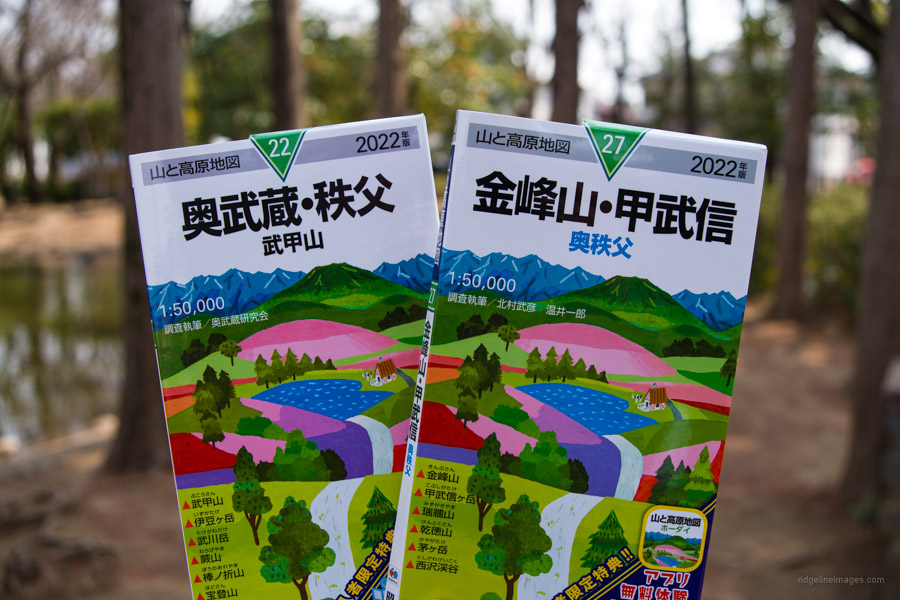 Yama-to-Kōgen Map List 2022 【山と高原地図 2022年版】
※ Denotes custom map scale (standard Yama-to-Kōgen Chizu scale 1:50000)
Fully revised for 2022
Modest updates