Efforts Rewarded at this Seldom Visited Waterfall
In November last year I failed in my attempt to reach the Meoto Falls due to a dodgy trail and fear of being picked off by some local hunters. Hence a revenge mission was high on the agenda. Of the 13 acclaimed waterfalls in Hinohara Village Hinohara Takimeguri the Meoto Falls 夫婦の滝 is one of two that receive a three-star rating meaning that access is not well maintained along being deep in the mountains.
The paved road leading up to the falls is shockingly steep and narrow and thus best tackled by public transport. From the Koiwa bus stop 小岩 walk downhill, cross the Kitaaki River, turn right and hike along this unnamed road for 2 km. The trailhead proper begins next to one of numerous derelict homes found along the ridge. The trail itself has some erosion but nothing dangerous. In all likelihood you'll have the Meoto Falls all to yourself. The 10-metre-high falls derives its name from the kanji husband and wife. It's unique in that two streams meet by chance – the Yukubosawa and one other resulting in two discrete cascades flowing down the rock face. A rare encounter and one well worth checking out.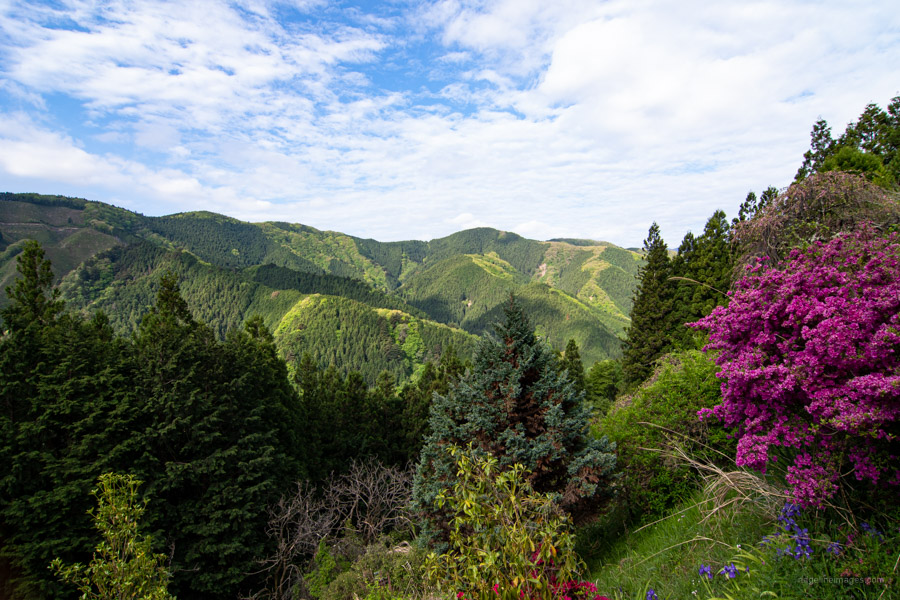 .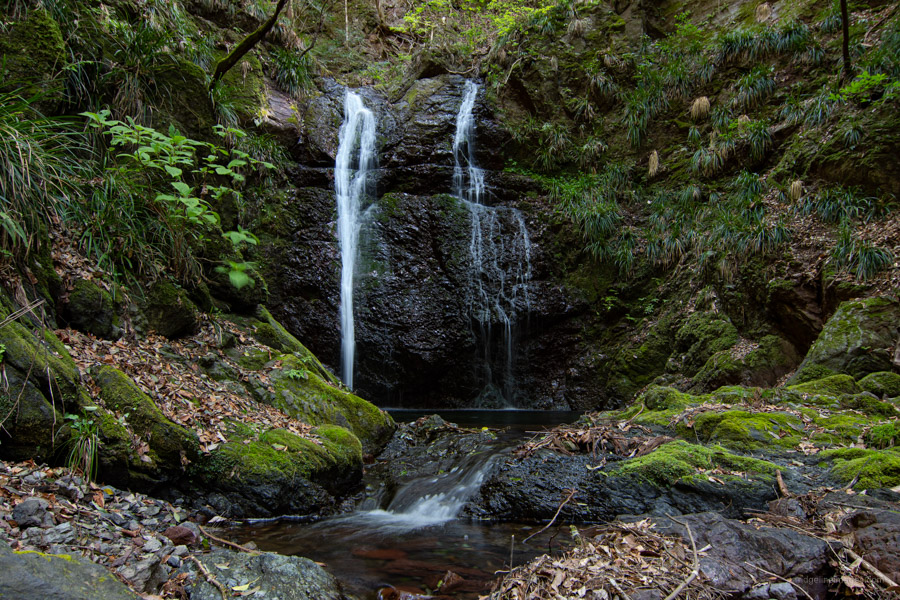 .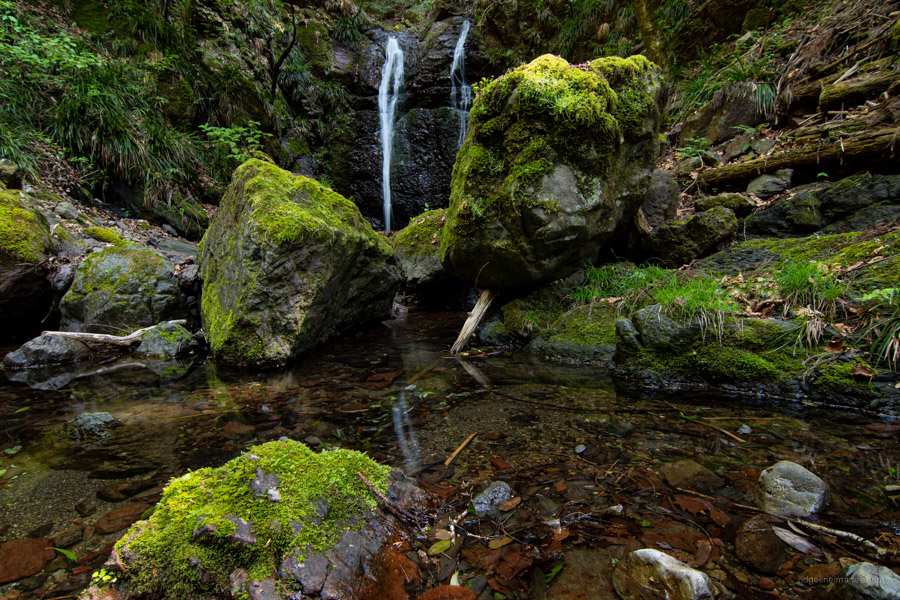 .
Access: From Musashi-Itsukaichi Station take a bus bound for Kazuma (38 mins, 650 yen). Closest bus stop to Meoto Falls is Koiwa 小岩.