Not the Easiest Access but a Gorgeous Spot
Nestled in the back hills of Kosuge Village just inside Yamanashi Prefecture contains a couple of rather beautiful waterfalls. First is the Shiraito Falls (not to be confused with the waterfall of the same name in Fujinomiya) and second the Odaki Falls which we skipped because of an impending rain storm. The falls are worth visiting either as a side trip from the nearby Kosuge Hot Spring or on the way to or from Mt. Daibosatsu. The falls drop some 36 metres and spending a little time around the base of the waterfall is a great way to cool off on a hot summer's day. While the falls can be accessed by bus from Okutama Station they're a hefty 70-minute walk from the bus stop so driving is more convenient.
Access: take a 53 minute bus ride from Okutama Station (4 daily buses) and get off at the Hashitate Shita bus stop a 70 minute walk.
.

Kosuge Shiraito Falls, Yamanashi Prefecture.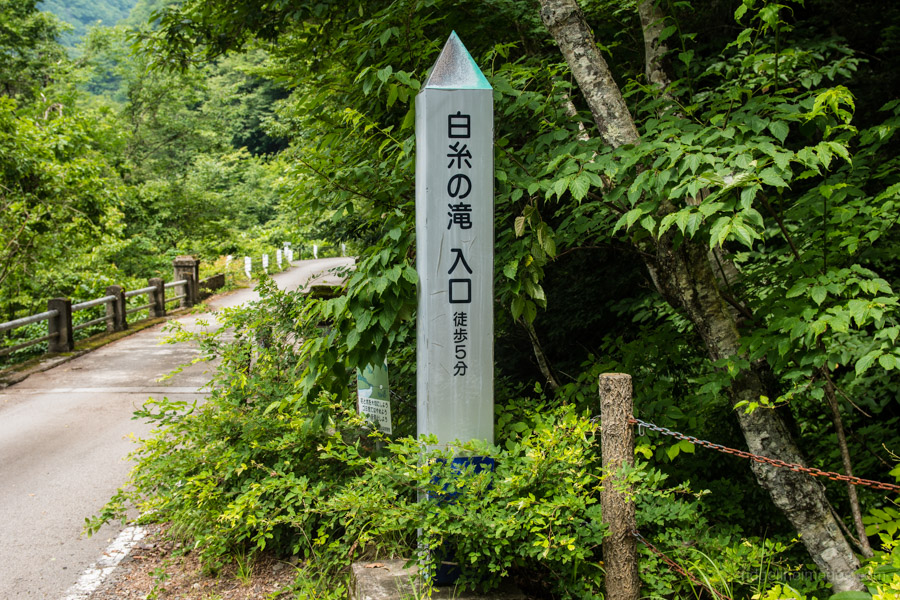 Entrance to the Kosuge Shiraito Falls.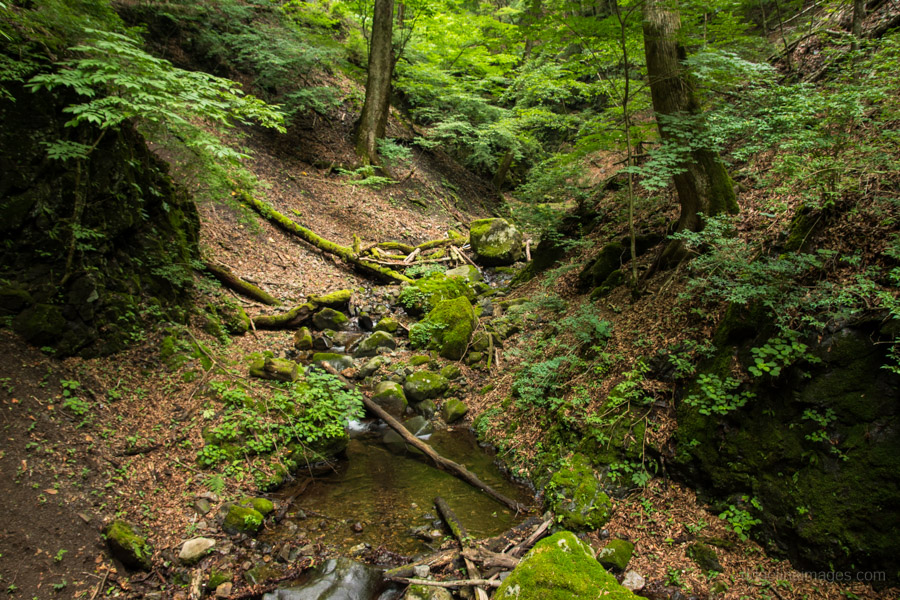 Lush green valley.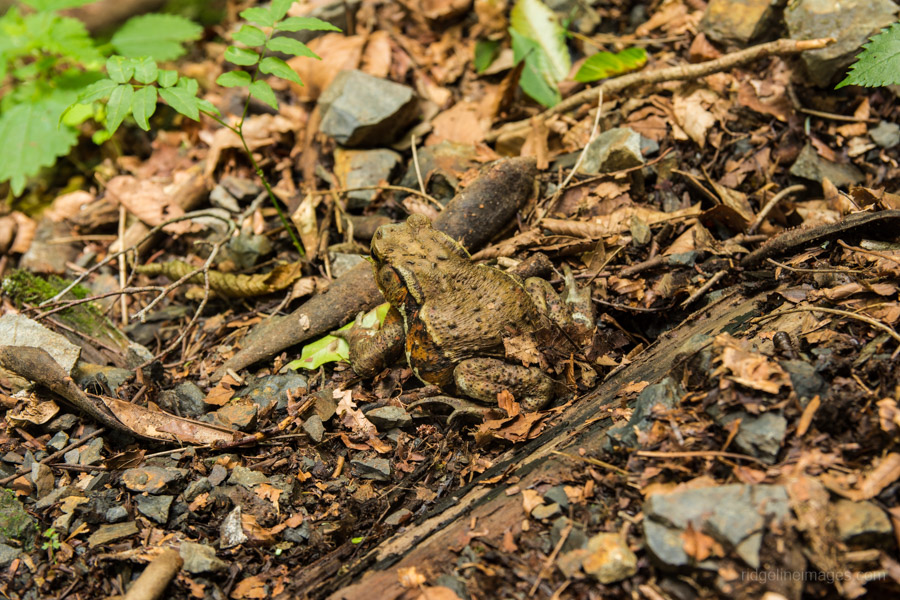 Leaf camouflage.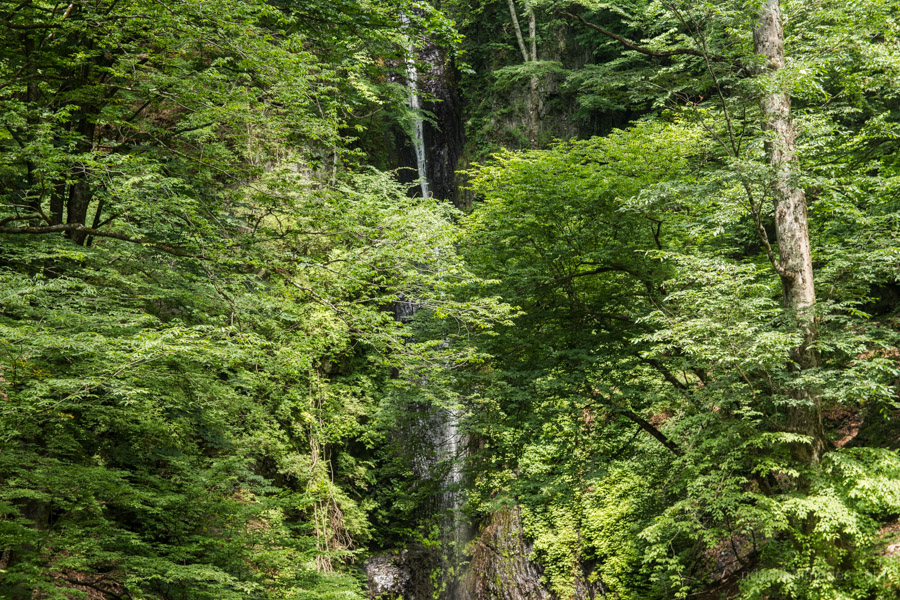 osuge Shiraito Falls from a distance.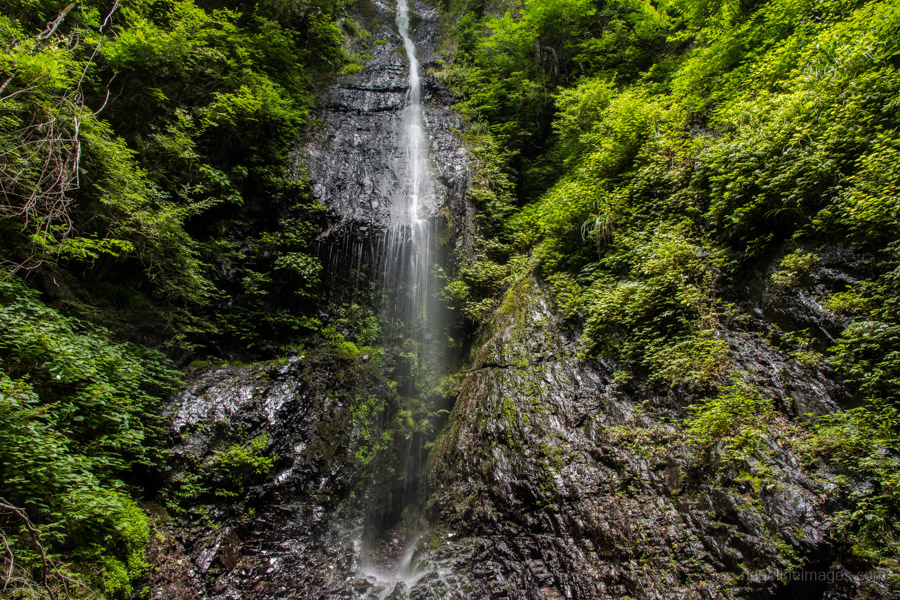 High drop of 36 metres.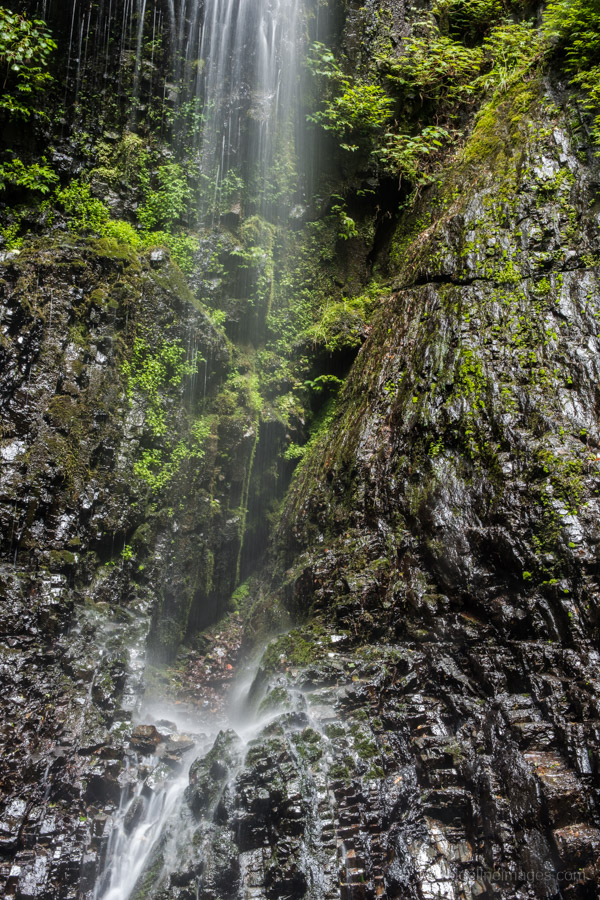 .