The Perfect Place to Relax and Get Back to Nature
Hinohara Village in western Tokyo is home to several scenic spots including the Hossawa and Odake waterfalls, Hinohara Tokyo Citizens' Forest and Mount Mito to name a few. Adding to this list is the Kanoto Rock or Kanotoiwa 神戸岩, Tokyo's miniature version of the Kurobe Gorge. The gorge is only 60 metres long, about 4 metres wide however the west side rises some 100 metres with its precipitous cliff face making a striking first impression. Running within the gorge are several waterfalls which give it a peaceful ambience. Hiking the gorge is aided with fixed ladders and chains but none of the route is particularly hard or dangerous. After exiting walk through the road tunnel which brings you back to the starting point. There is a cottage and campsite nearby and visiting the gorge makes a nice side trip from the Hossawa Falls. Kanotoiwa was designated a natural monument by the Tokyo Metropolitan Government in 1960.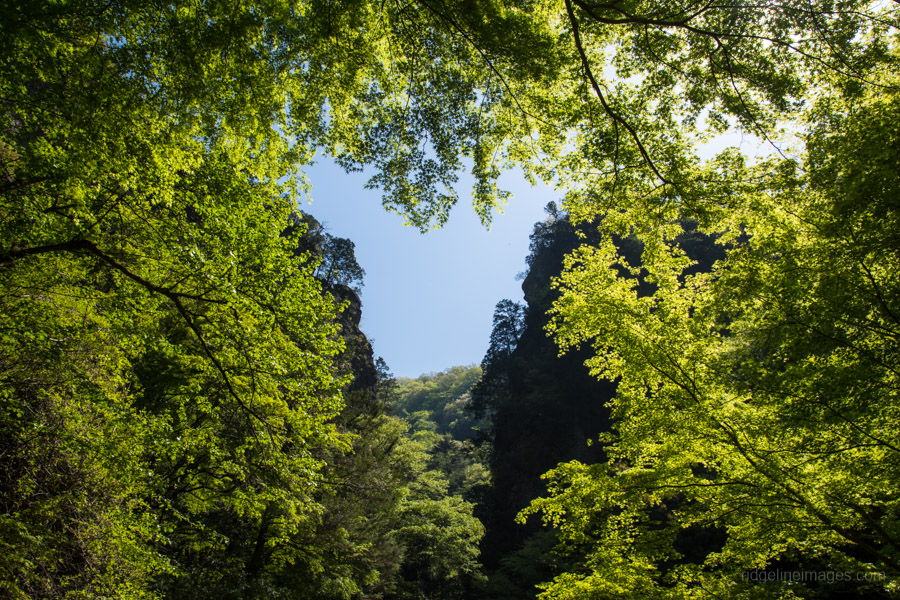 Kanotoiwa cliff face.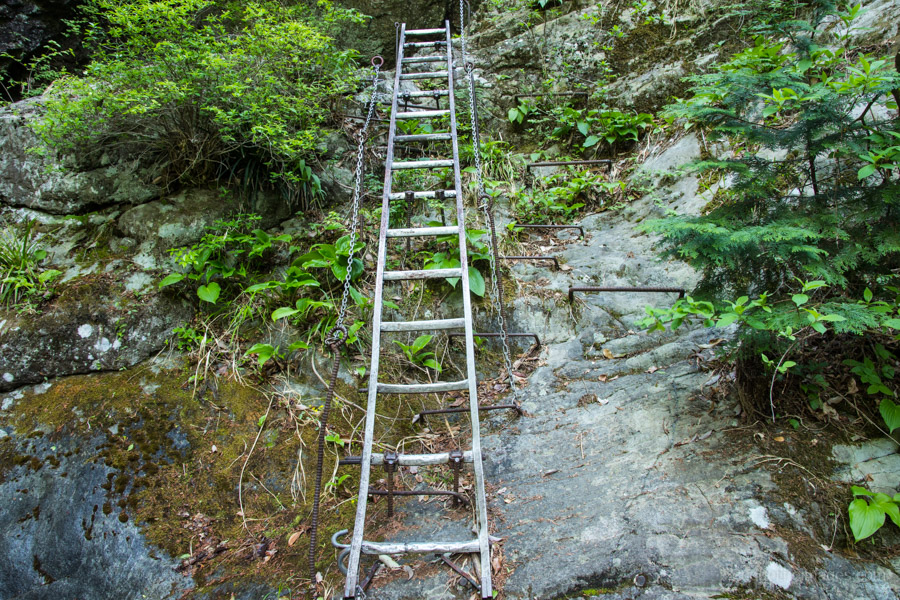 Fixed ladder near entrance.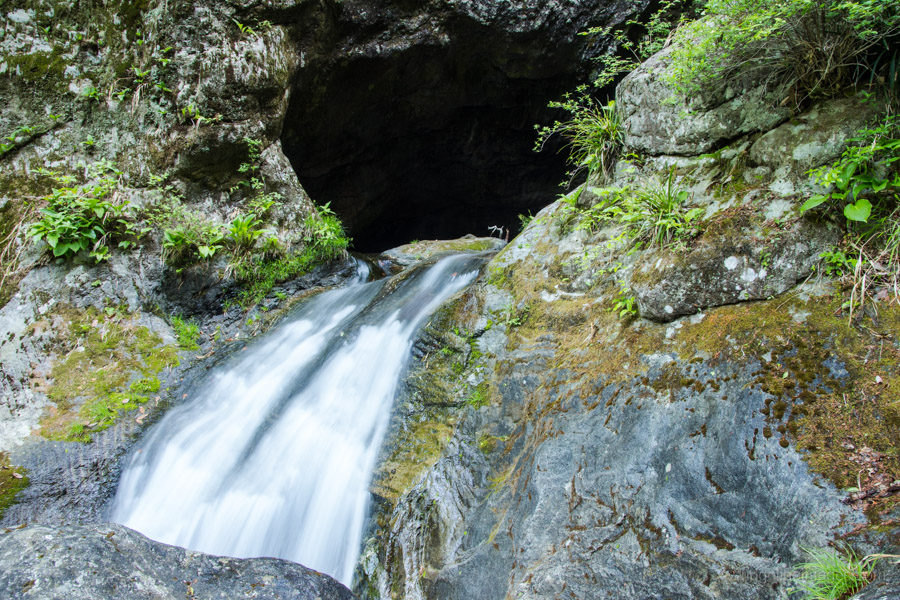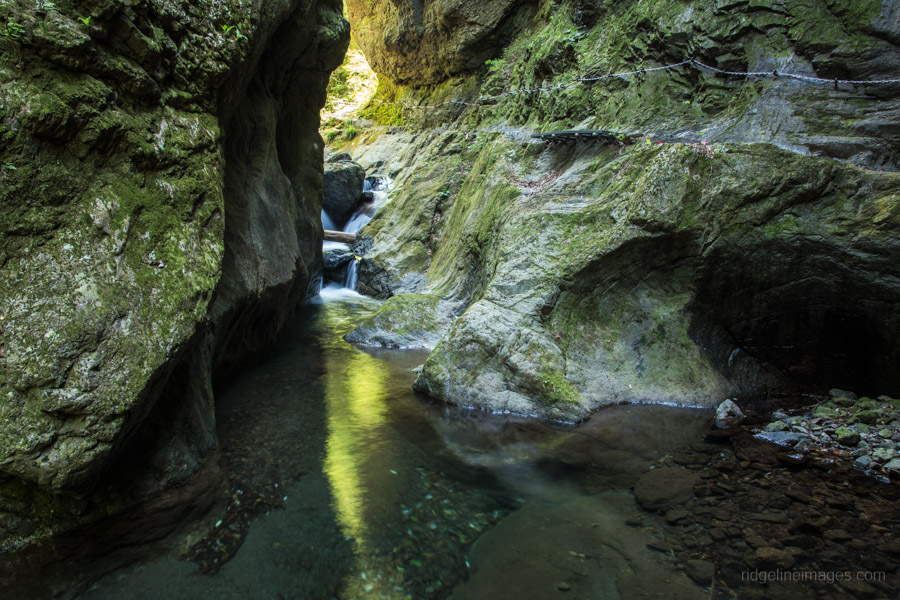 Inside the Kanotoiwa.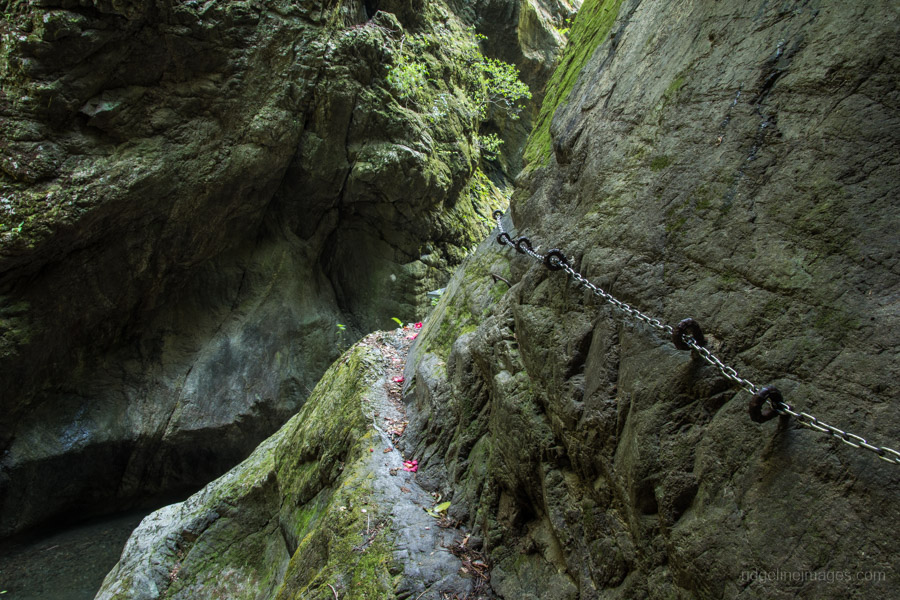 Fixed chains along the gorge wall.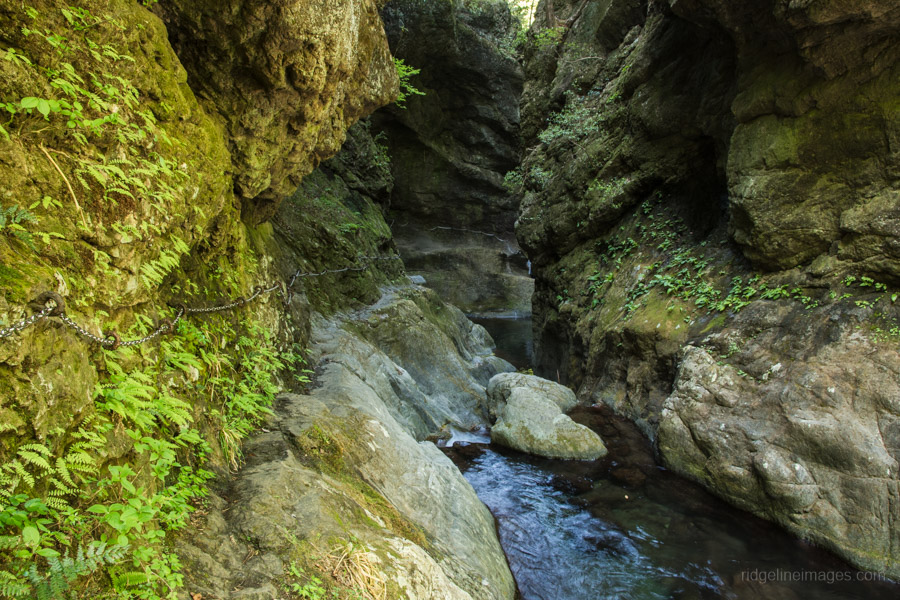 Looking back through the gorge.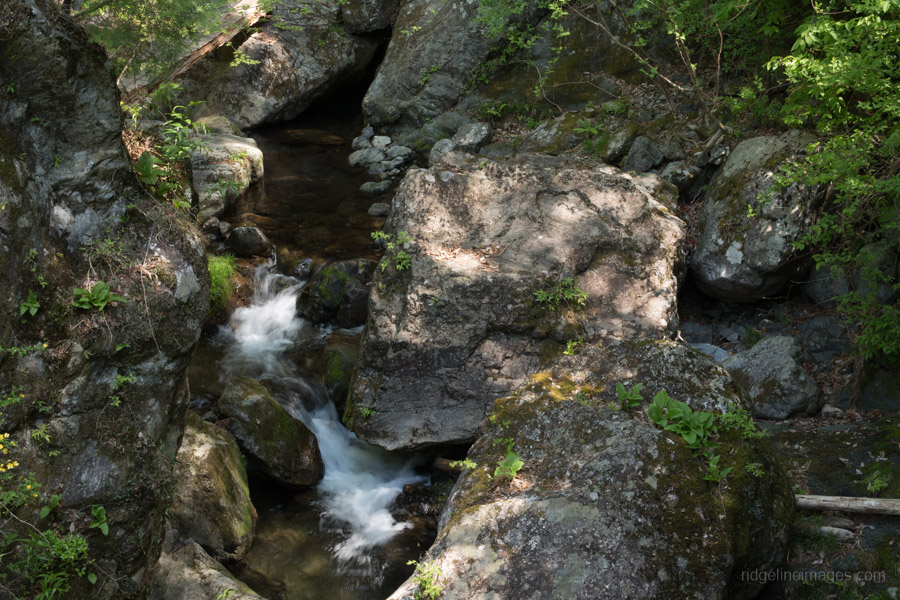 Kanoto River.
.
Access: from Musashi-Itsukaichi Station take a bus bound for Fujikura and get off at the Kanotoiwa Iriguchi bus stop (30-minute bus ride). Kanotoiwa is about a 30-minute walk from the bus stop.

.