A Couple of Minakami's Finest Sights
Aside from chronicling the deepest railway station in Japan and partaking in an onsen or two, I also checked out two other great sightseeing spots in Minakami. It should be noted however that access to both of these places is only really doable by car.
The first stop off point was the Urami Falls of Minakami 裏見の滝 not to be confused with the waterfalls of the same namesake in Nikko. These 40-metre high falls are rather beautiful and an easy 10-minute walk from the carpark. The only disappointment was that the loop trail which snakes its way behind the falls was closed.
The other place I paid a visit was the Okutone-Yukemuri Road, a 10 kilometre stretch of scenic road which winds through the Teriha Valley 照葉峡. The highpoint here was the absolutely gorgeous Naramata River with its eleven small waterfalls. Whilst places to park along the road are limited it's definitely worth stopping by with plenty of deep swimming holes to cool off in the summer. During the autumn the river verges come into their own attracting local sightseers with their colourful displays of foliage. The road terminates at a free and well maintained camping ground with toilet facilities but no drinking water.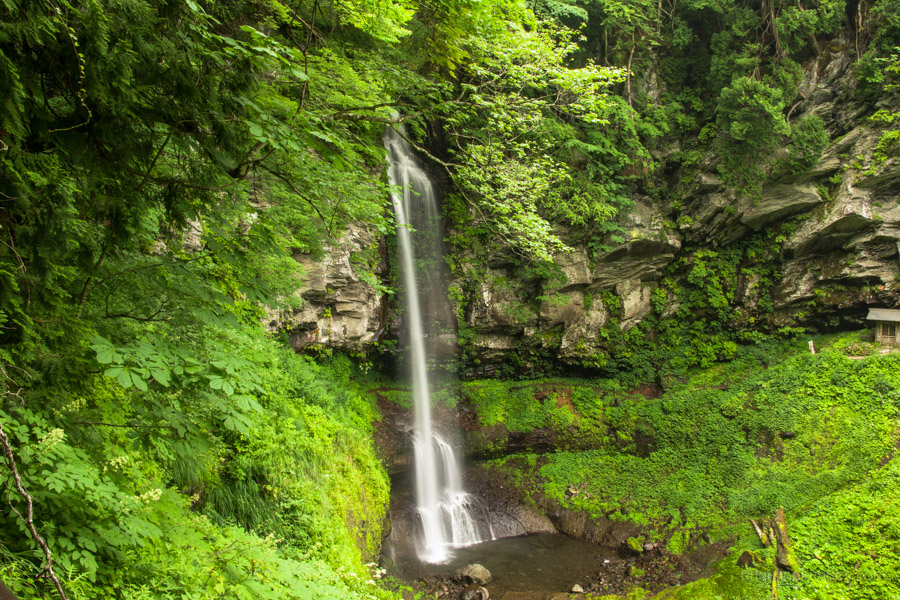 Urami Falls of Minakami.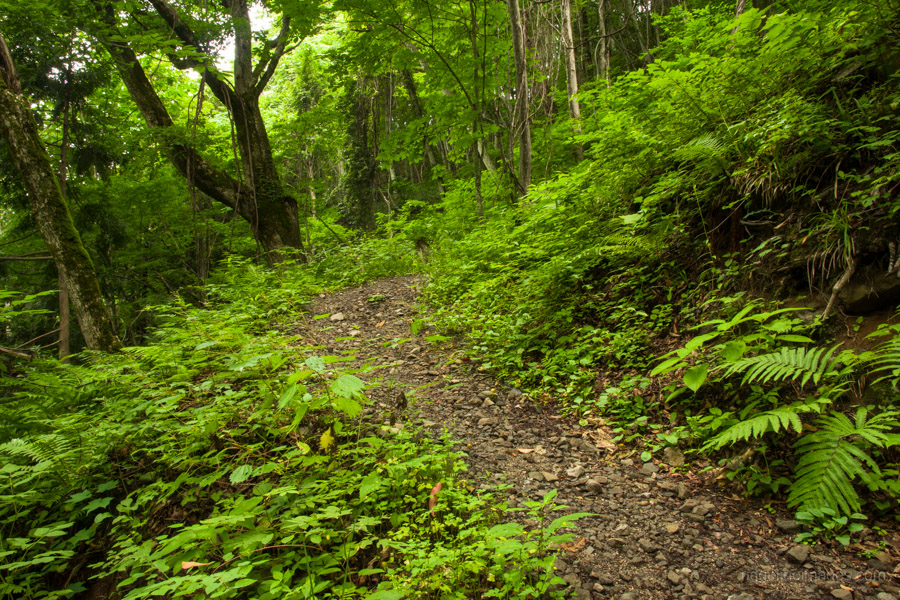 Path leading down the Urami Falls.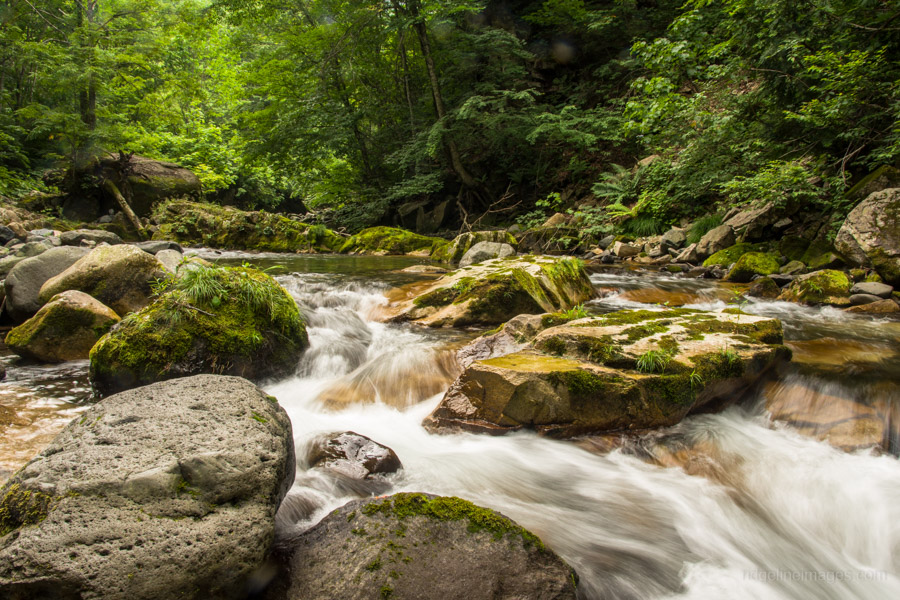 The tranquil Naramata River.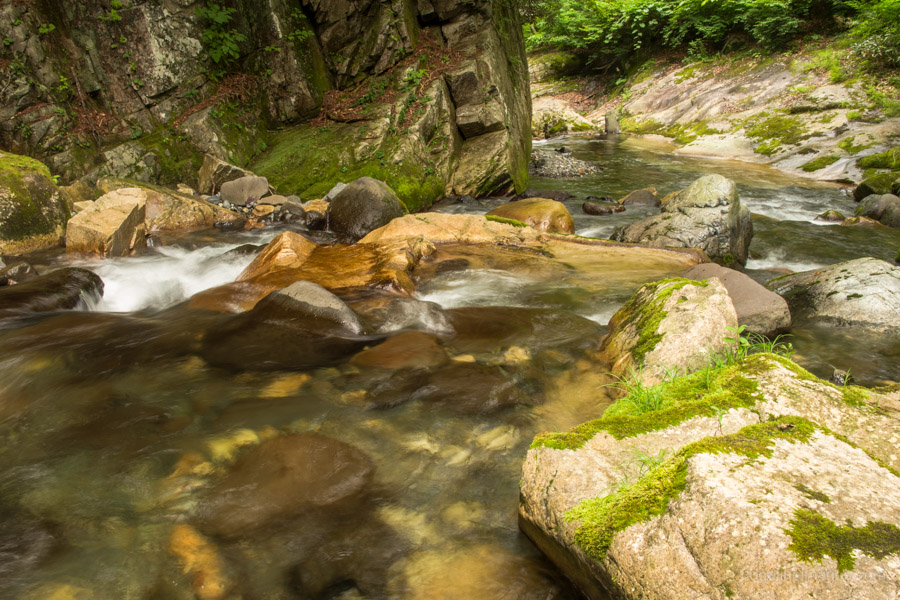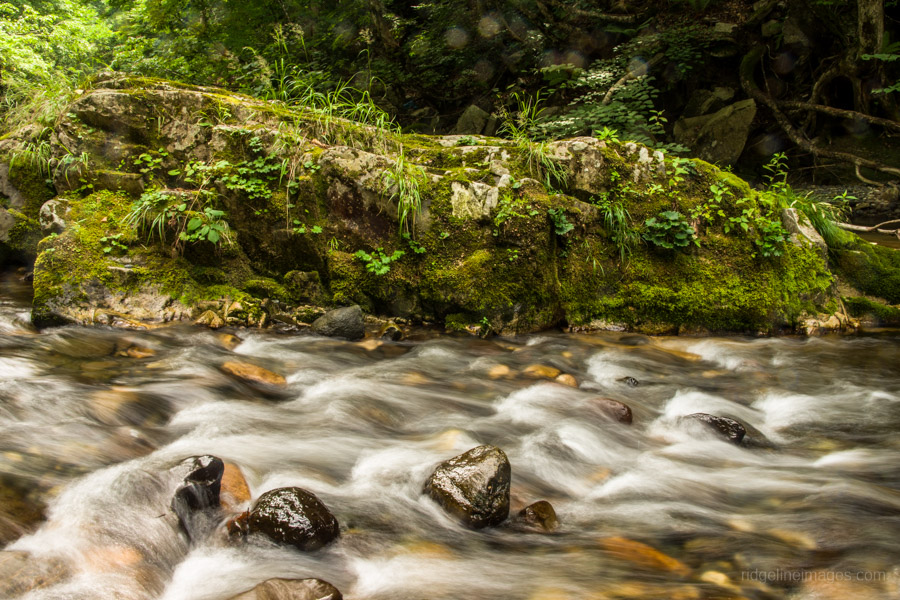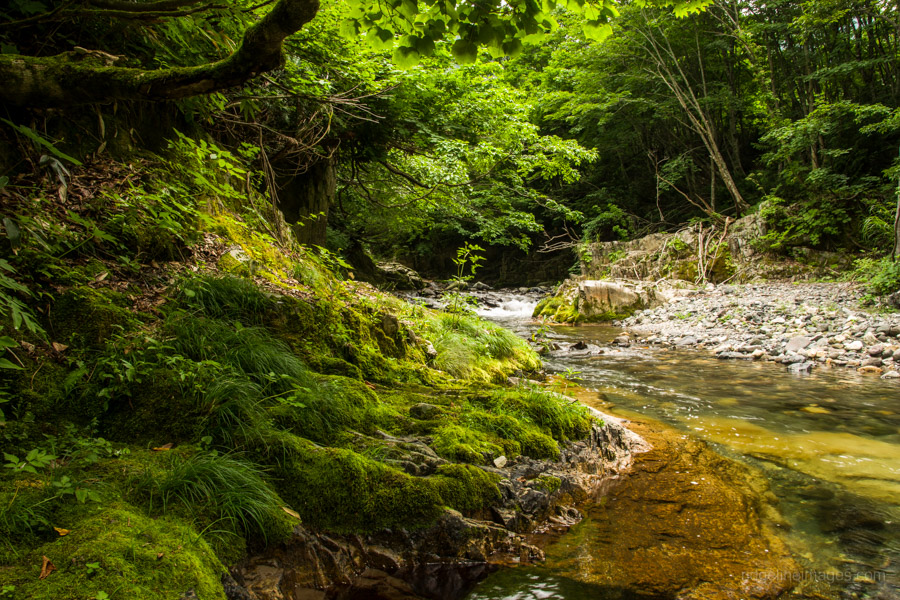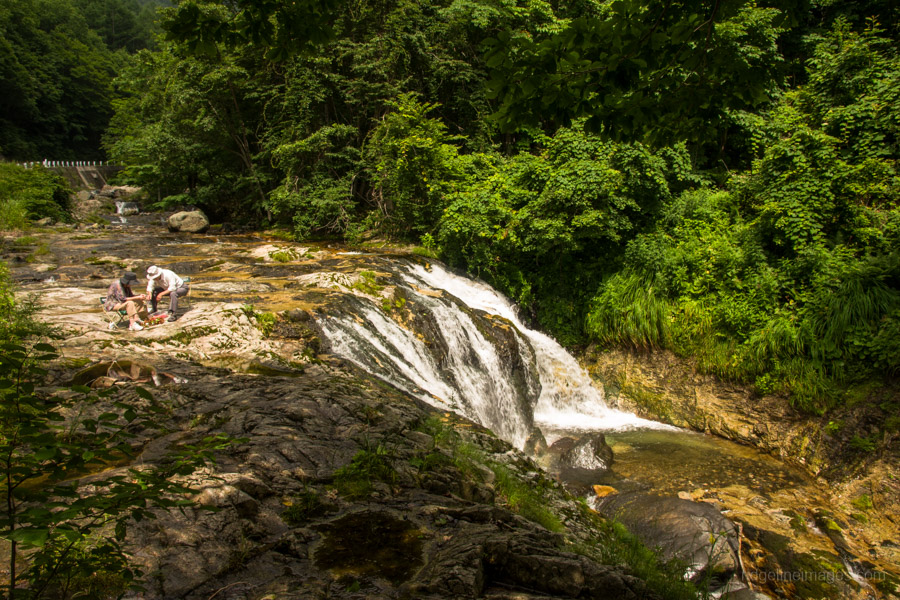 Lapping up the afternoon sun.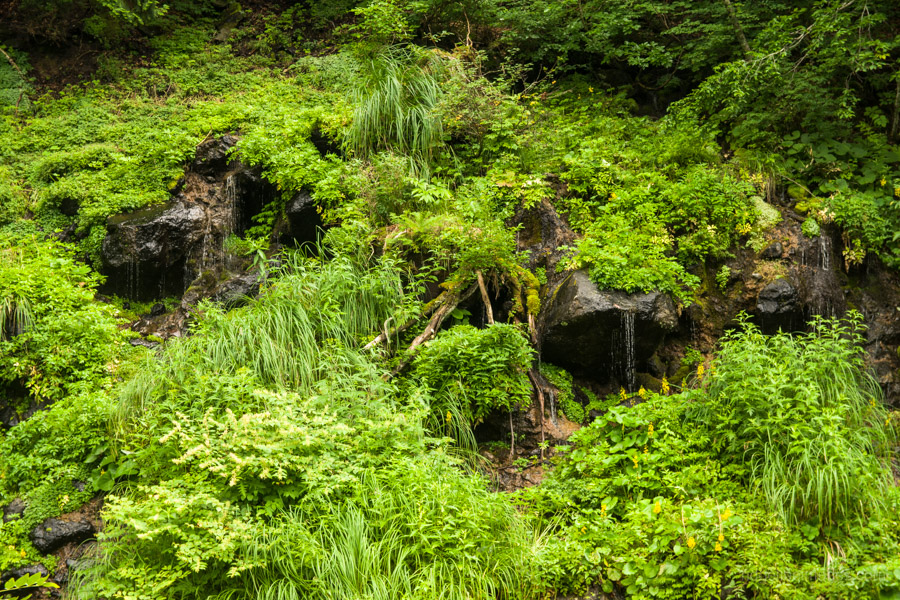 Small cascades alongside the Naramata River.
.