Small Town with an Aquamarine Pond
Smack-bang in the middle of Hokkaido finds the Biei Blue Pond (Aoiike) an artificial pond flanking the Biei River and down the road from the Shirogane Onsen. The pond itself is little more than an oversized puddle so much so that its presence is barely distinguishable on a 1:25,000 topographic map. Though what it lacks in size, it makes up for in splendour.
The pond's drawcard is its ever-changing aquamarine hue which varies according to the season, weather and even the angle from which you view it. The pond was constructed after the eruption of Mount Tokachi in 1988 to protect the town of Biei from volcanic mudflows in the event of a future flare-up. The unintended result was the formation of 'blue water' thought to be caused by the presence of naturally occurring aluminium hydroxide. It wasn't until 10 years later that the blue pond was discovered by a local photographer. It became a popular sightseeing spot after it was selected as one of the wallpapers on Apple's OS X Mountain Lion along with a TV Asahi documentary featuring the aforementioned photographer. And I mean popular, on the day we visited it wasn't too crowded though some visitors have found it packed to the brim with tourists.
The pond is a short walk from the car park and takes a leisurely 10-15 minutes to walk around to the Biei River. The luckless withering trees in the middle of the lake are Karamatsu (larch). After visiting the pond it's worth paying a visit to the nearby Shirahige Falls which is the apparent source of the aluminium.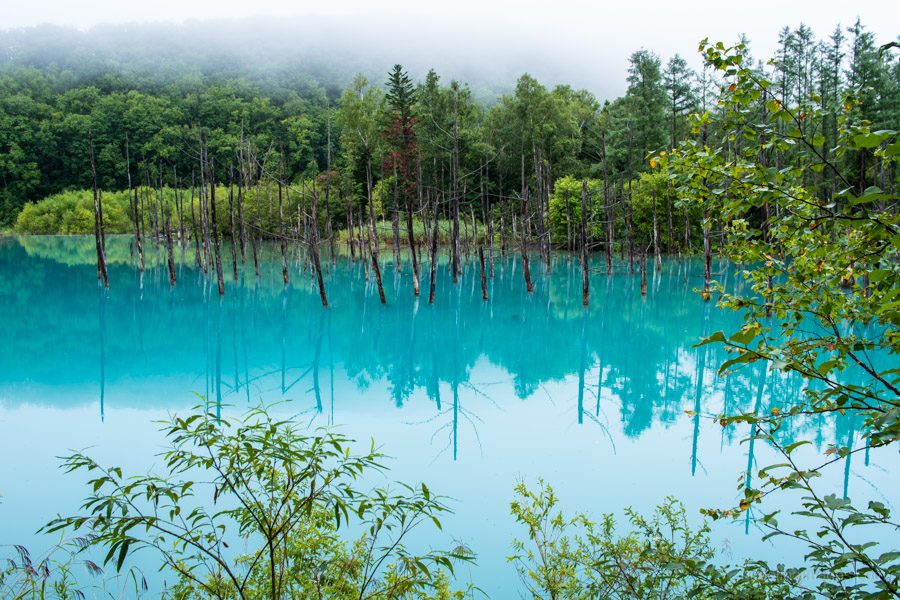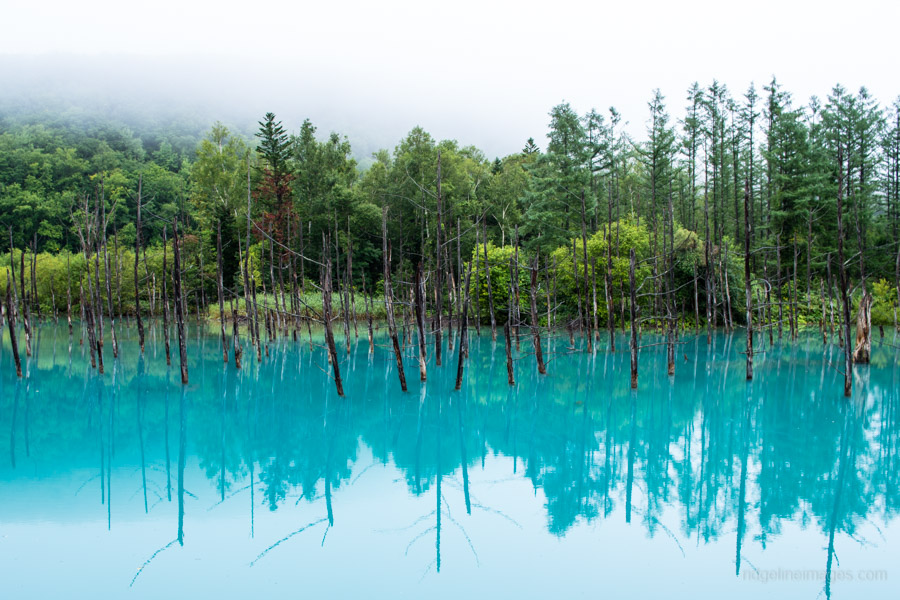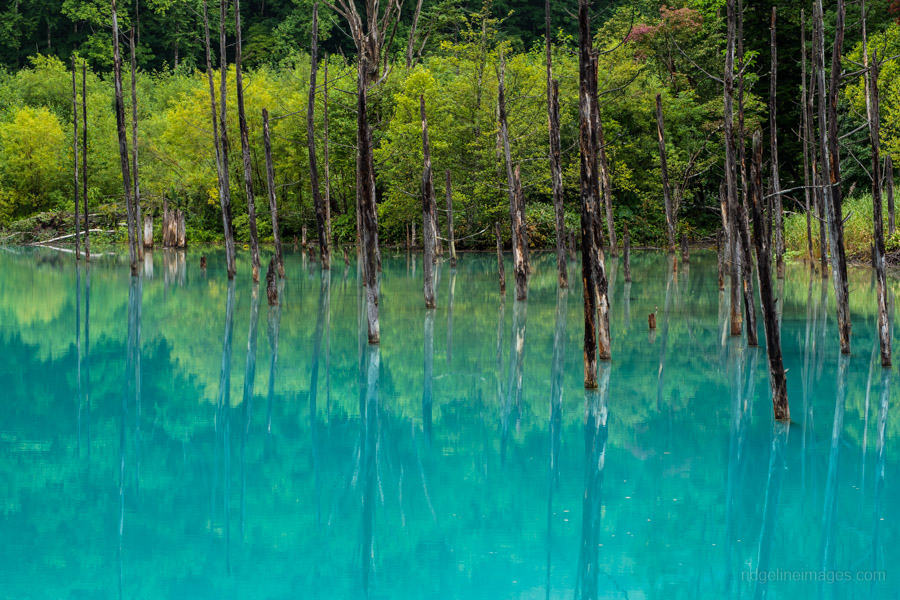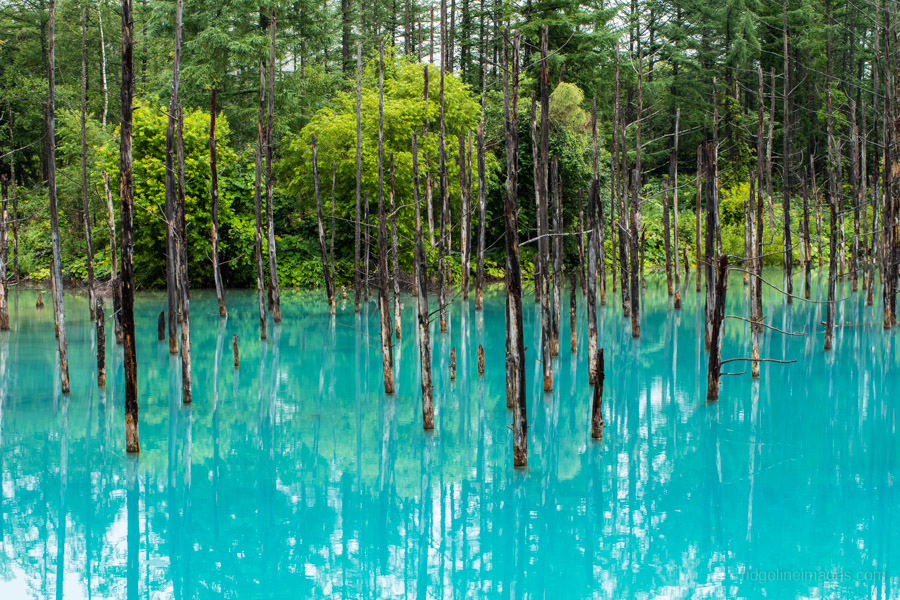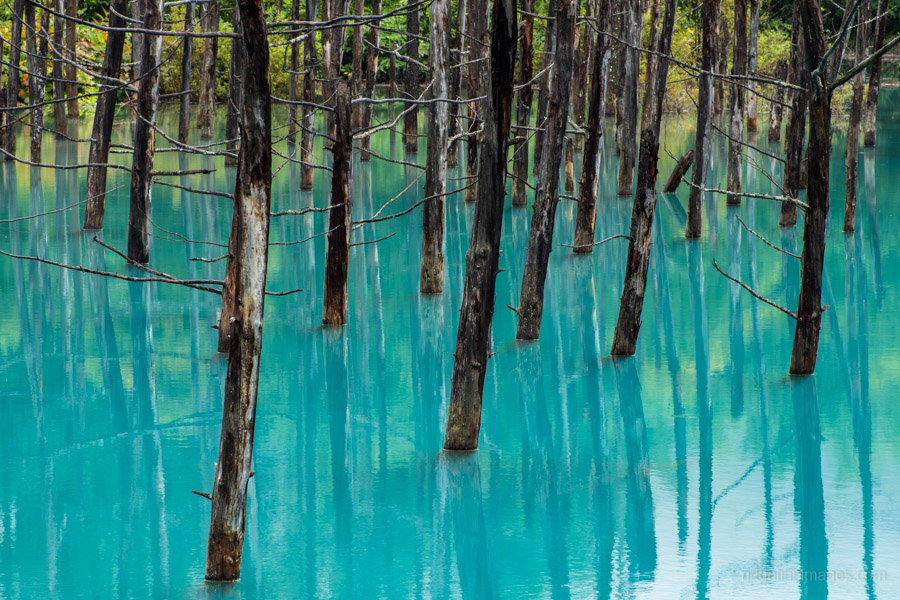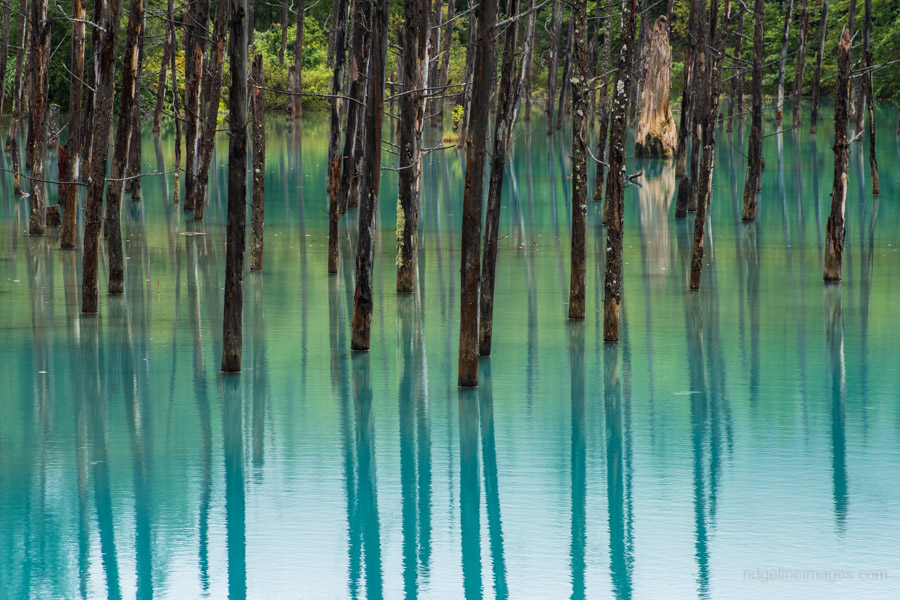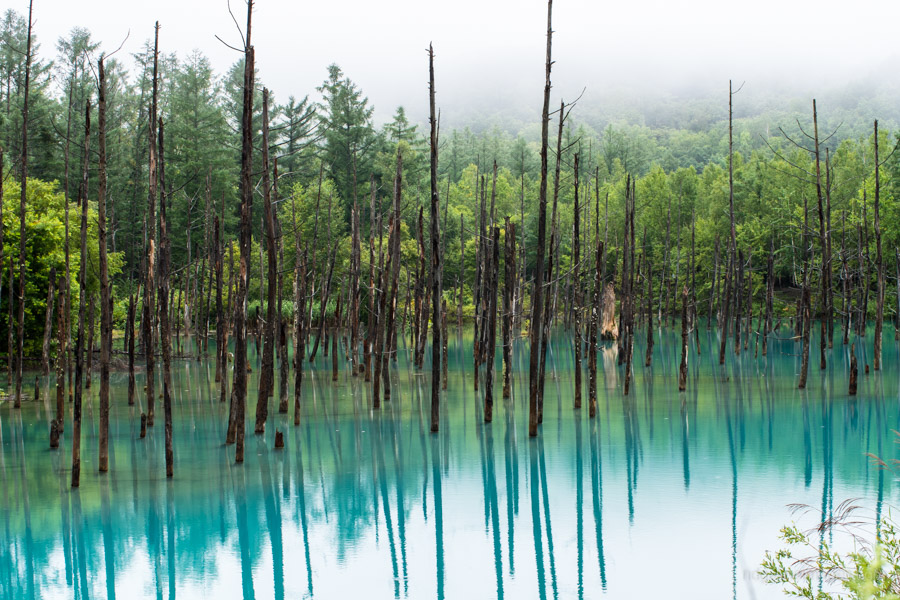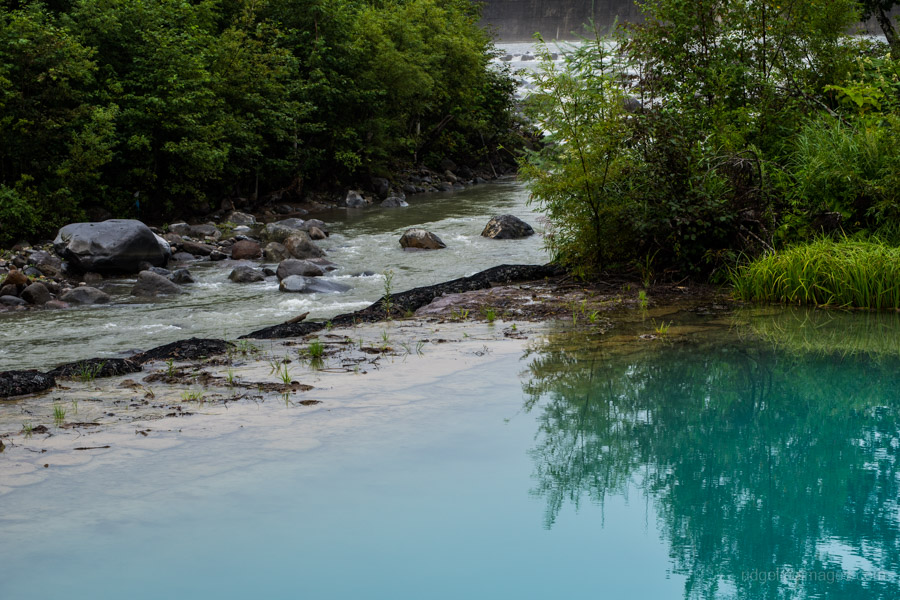 Biei River alongside the Shirogane Blue Pond.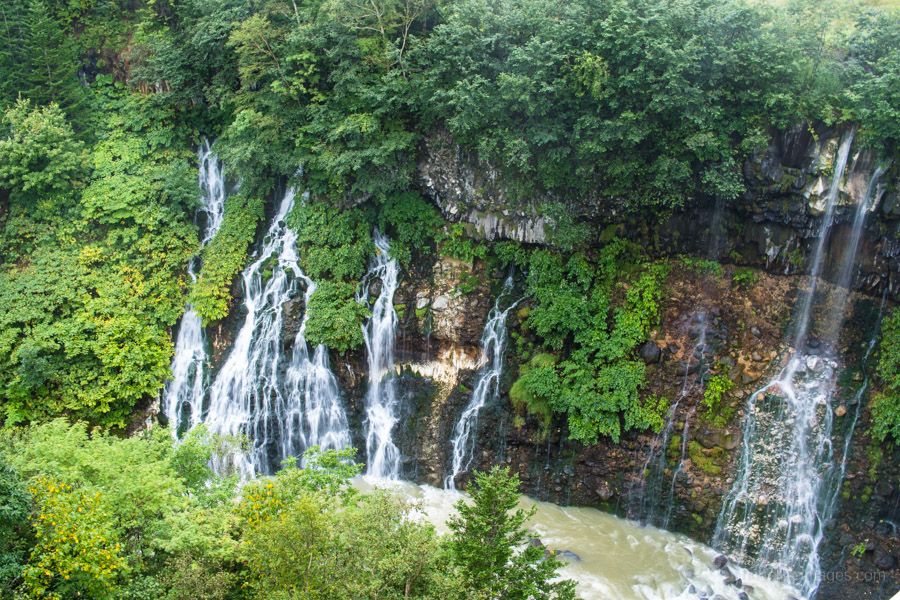 Shirahige Falls.
.
Access: take a 20-minute bus ride (540 yen) 5 daily buses from Biei Station and get off at the Shirogane Aoiike Iriguchi bus stop. Open every day (free entry).

.