Kamikochi Showa Era Photochromes
By any measure Kamikochi in the Hida Mountains of Nagano Prefecture is one of the best natural spots in Japan. But surprisingly this wasn't always the case. Up until the mid-19th Century Kamikochi underwent extensive logging and ranching. Much of its conservation is in thanks due to the writings and lobbying by British missionary Rev. Walter Weston who also helped pioneer recreational mountaineering in Japan. The area is now preserved within the Chibu-Sangaku National Park with private cars restricted in Kamikochi with only buses and taxis allowed to enter. Comparing these photochromes from the 1950s it's encouraging to see not much has changed apart perhaps from the old-fashioned canvas tents that were once common place at the Konashidaira Camping Ground.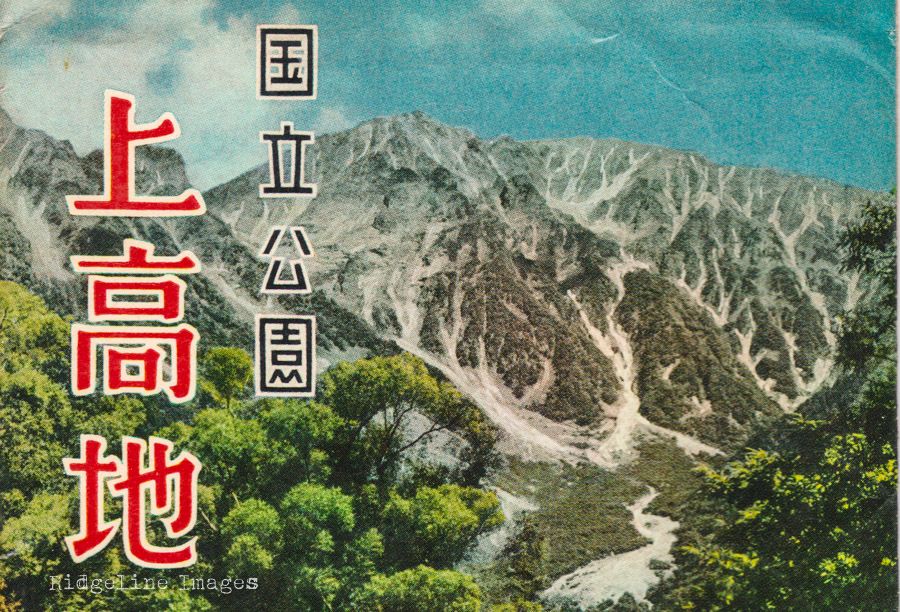 Kamikochi, Chibu-Sangaku National Park.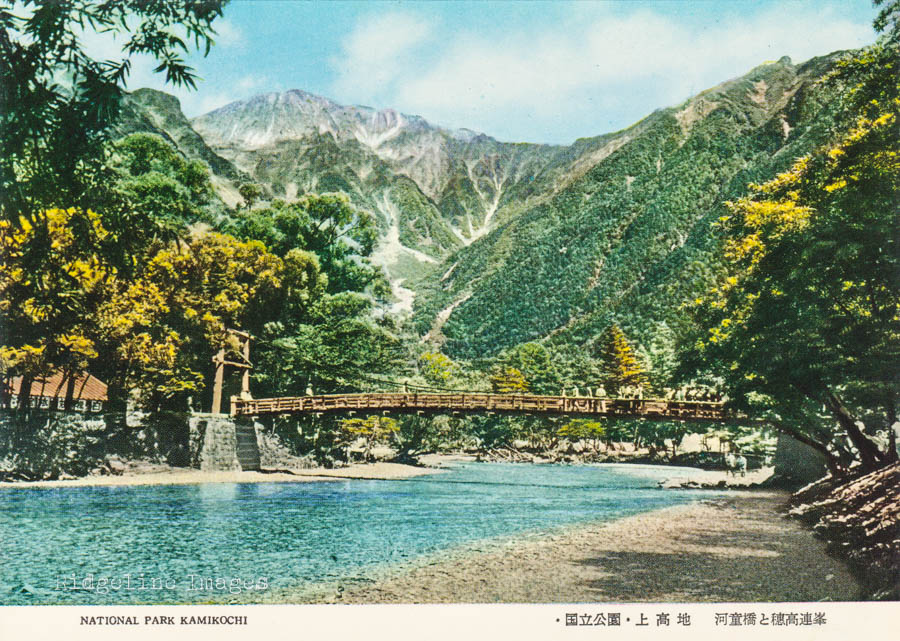 Kappabashi (Kappa Bridge) Kamikochi.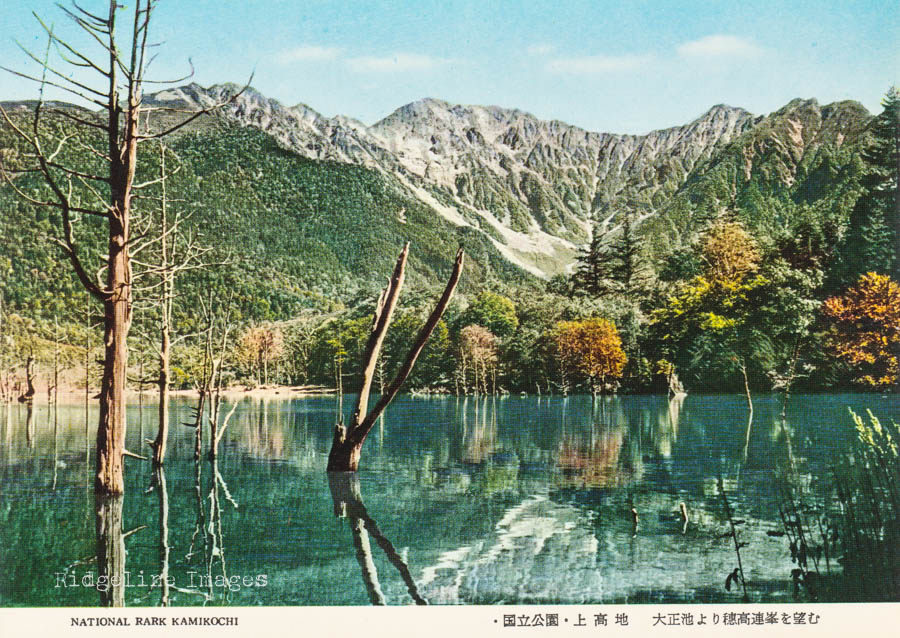 Taisho Lake with Mt. Hotaka.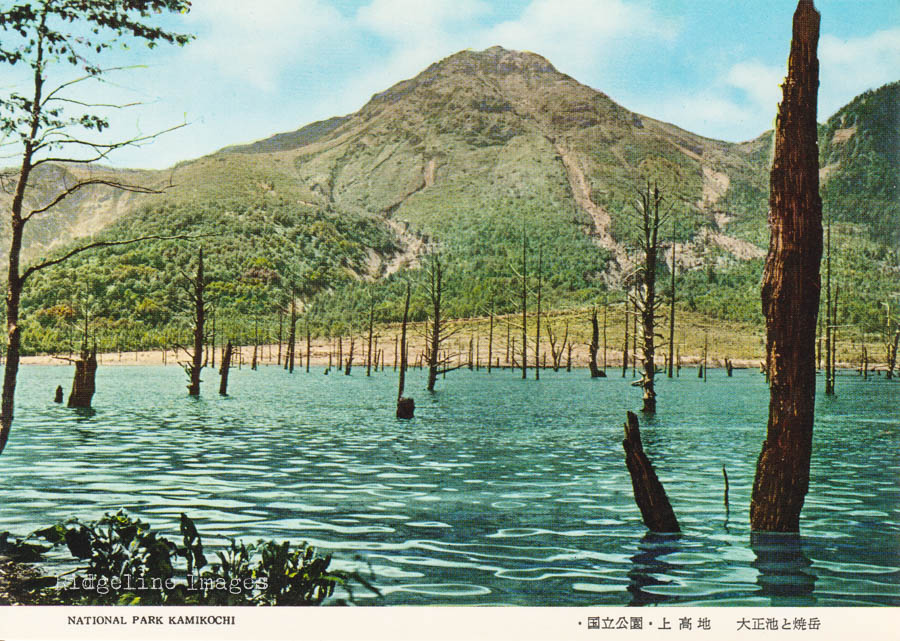 Taisho Lake with Mt. Yakedake.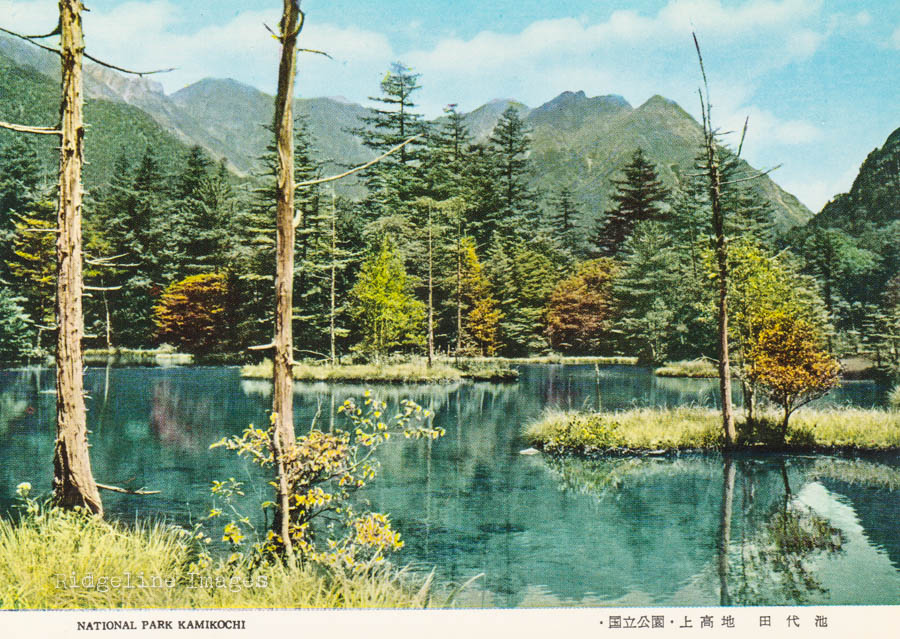 Taisho Lake with Mt. Yakedake.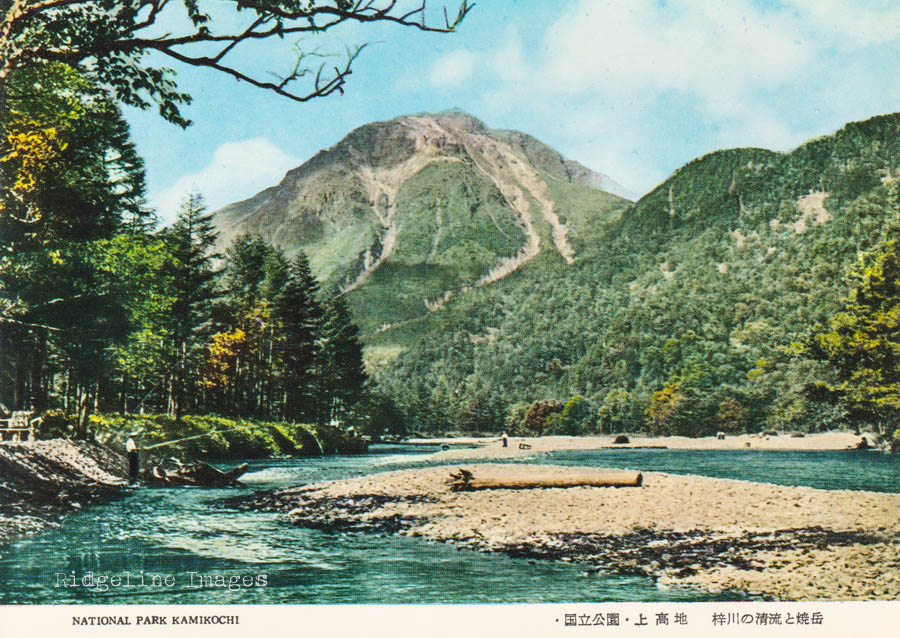 Azusa River with Mt. Yakedake.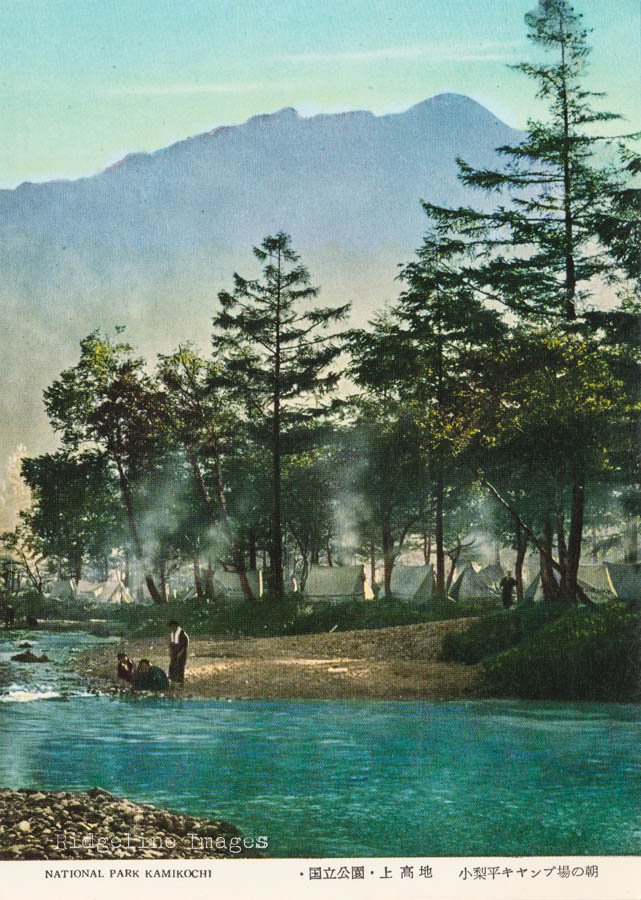 Konashidaira Camping Ground.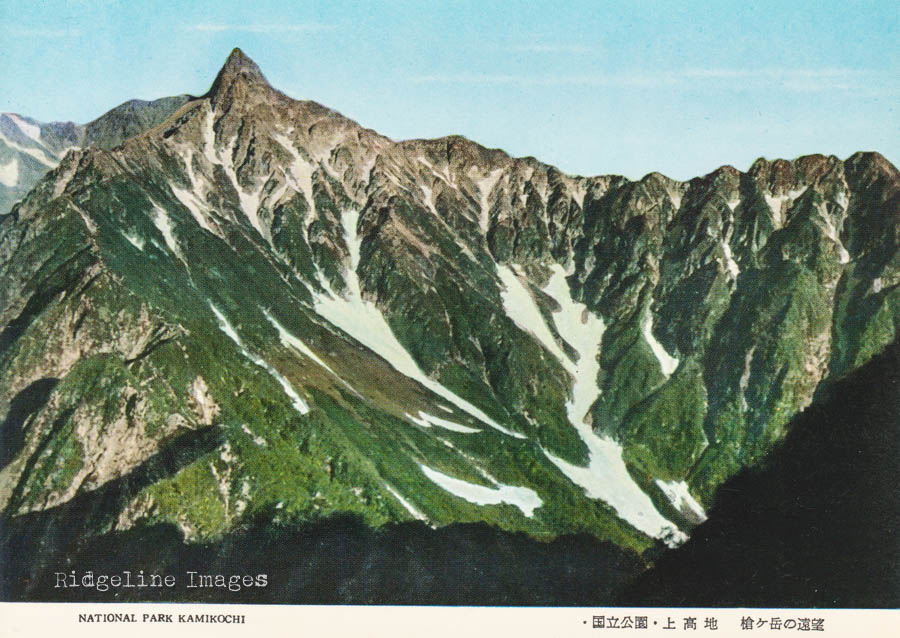 Mt. Yarigatake.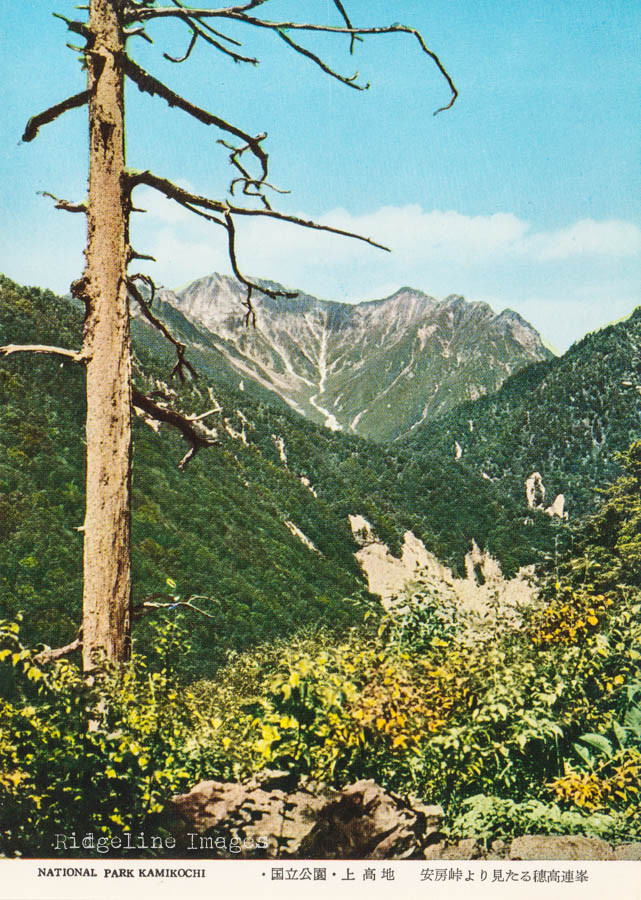 Mt. Hotaka from Abotoge.