Old-world Charm: Enter Shinano-Kawakami Station
The effects of Japan's declining population are being felt in virtually all aspects of Japanese society, and public transportation isn't immune from its clutches. A good case in point has been the steady reduction in the number of overnight trains. Back in the late 90s and early 2000s, there was still a solid inventory of sleeping car train services rattling around the main islands. Enter summer 2016 and only the Sunrise Izumo and Sunrise Seto, running between Tokyo and Takamatsu in Shikoku, lives on. While some of this decline can be attributed to low-cost overnight bus services and low-cost airlines, a shrinking pool of prospective customers adds to train operators' woes.
Rural areas which are the proverbial canary in a coal mine as far as how transportation services will fair out already foreshadow a grim outlook. Enter exhibit A; the JR East Koumi Line. Located 120 km west of Tokyo, the Koumi Line is a quaint two-car train running from Kobuchizawa in Yamanashi to Komoro in Nagano. On my most recent outing to Kawakami Village – the lettuce growing capital of Japan – I rode the line from Kobuchizawa to Shinano-Kawakami Station passing through Nobeyama the highest station in Japan at 1,345 m (4,413 ft). Shinano-Kawakami like many rural stations in Japan is well kept but spartan though contains a nice assemblage of literary titles generously bestowed over the years by departing travellers.
Over the past 10 years, Shinano-Kawakami's daily patronage has shown a steady year-on-year decline of around 3 percent, with currently only 110 daily passengers passing through. While this may seem relatively benign, it means that by 2030 it will be down to around 70 rail users. This downward passenger trend extends to more than half the stations along the Koumi Line where figures exist. I guess this shouldn't come as a surprise as the population of Kawakami Village has dropped from its peak of 126,000 in 1950 to around 61,000 nowadays. On a positive note, given the large number of over-65s who rely on this critical public transport link and recent carriage upgrades, it looks assured to run for some time yet.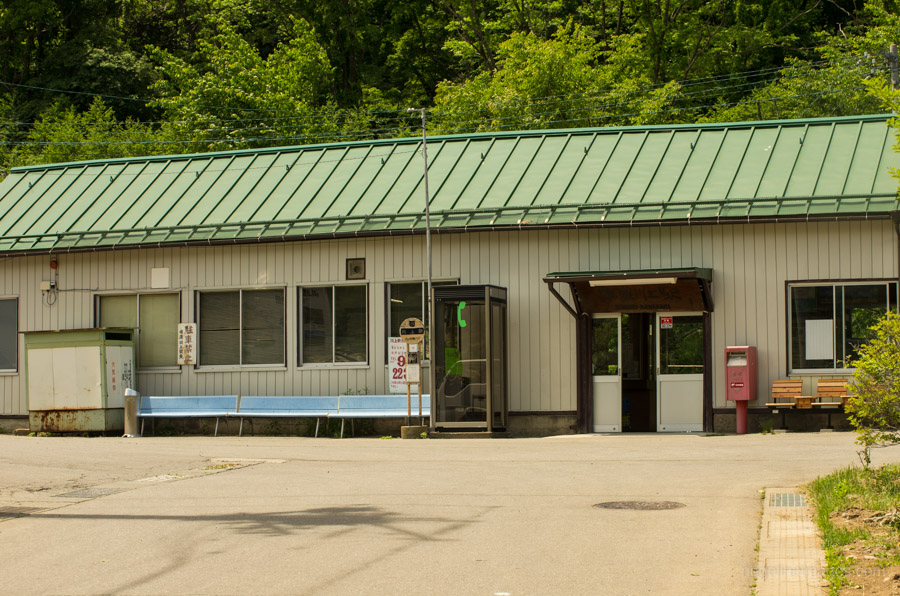 Outside Shinano Kawakami Station.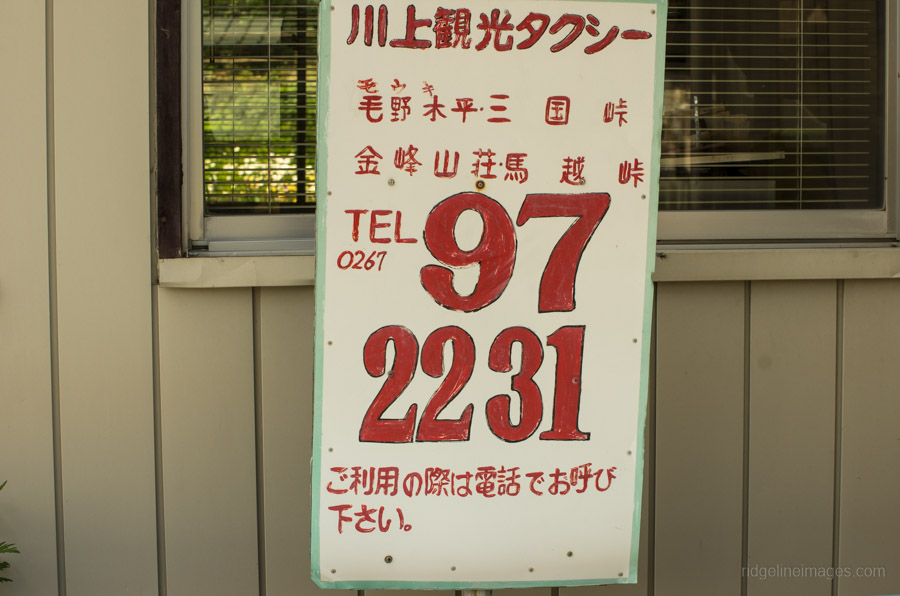 Makeshift sign for the local taxi service.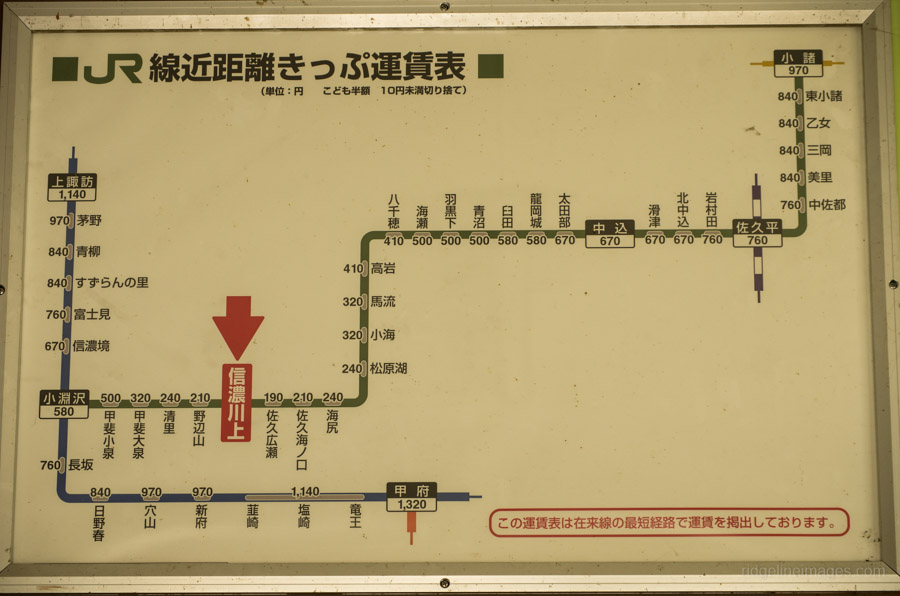 JR East Koumi Line.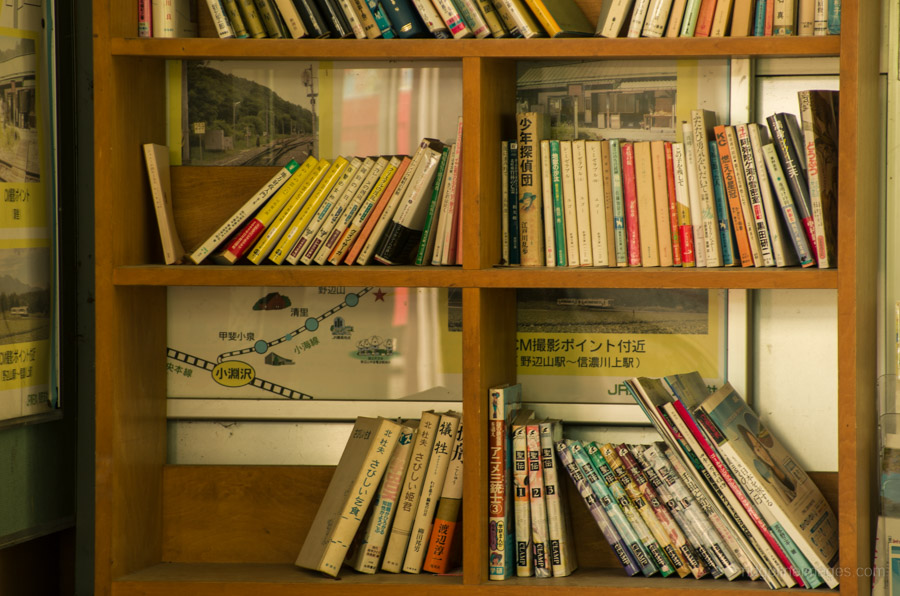 Literary titles bestowed of the years.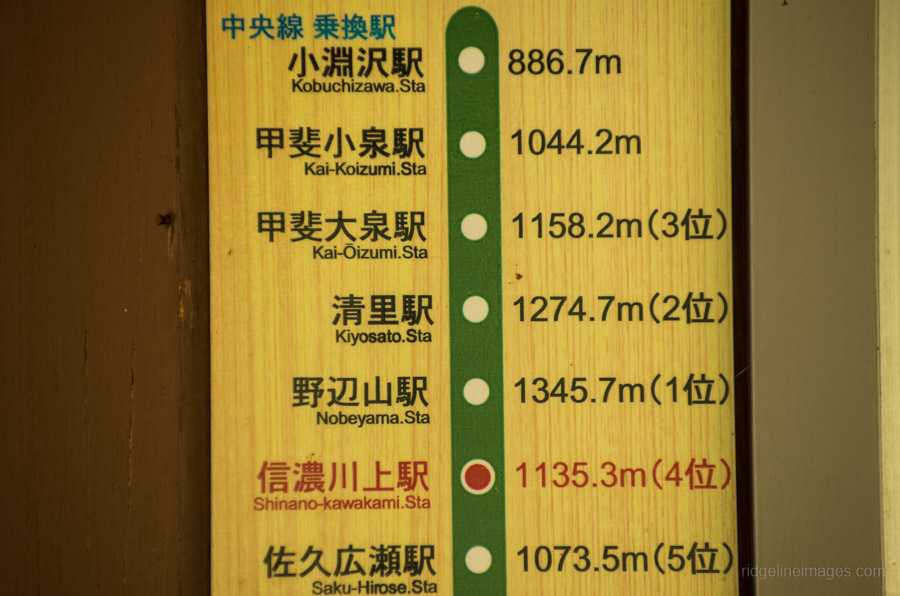 Nobeyama highest station in Japan at 1,345 m.