Beautiful Postcards Recall Lake Okutama's Early Years
During the second half of the Showa Period from the 1950s onwards Japan experienced remarkable economic growth with significant investment in large-scale infrastructure. In the Kanto region, no project was as ambitious both in terms of cost and human lives as Lake Okutama and construction of the Ogouchi Dam. At the time of its completion it was one of the world's largest storage reservoirs. Recently, I came into possession of several beautiful "sightseeing" photochrome postcards of the dam dating from 1959 only two years after its opening. Included also was a map of the surrounding mountains showing the old Tokyo Metropolitan Government Bureau of Waterworks Ogouchi Line used for hauling materials. The following postcards provide a rare glimpse of the dam's early year's in vivid colour.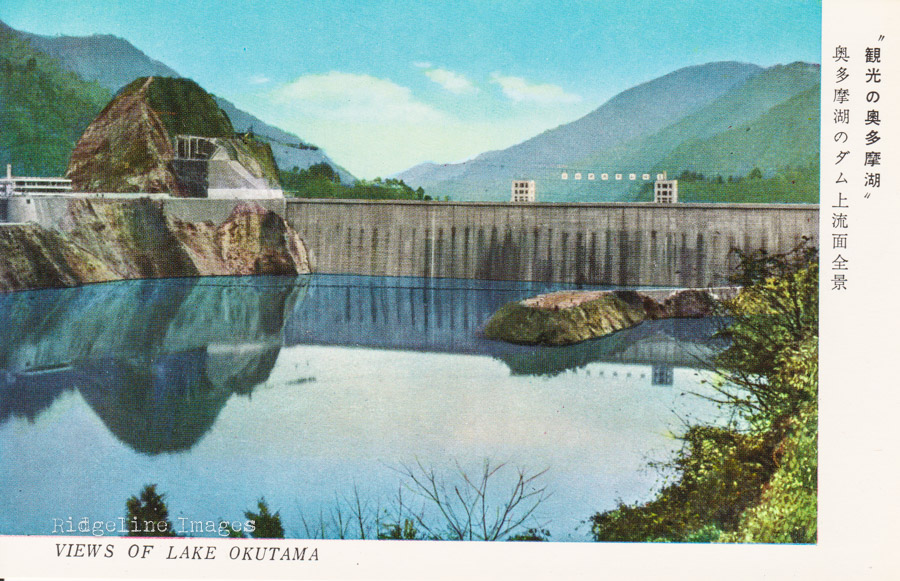 Front wall of the Oguchi Dam.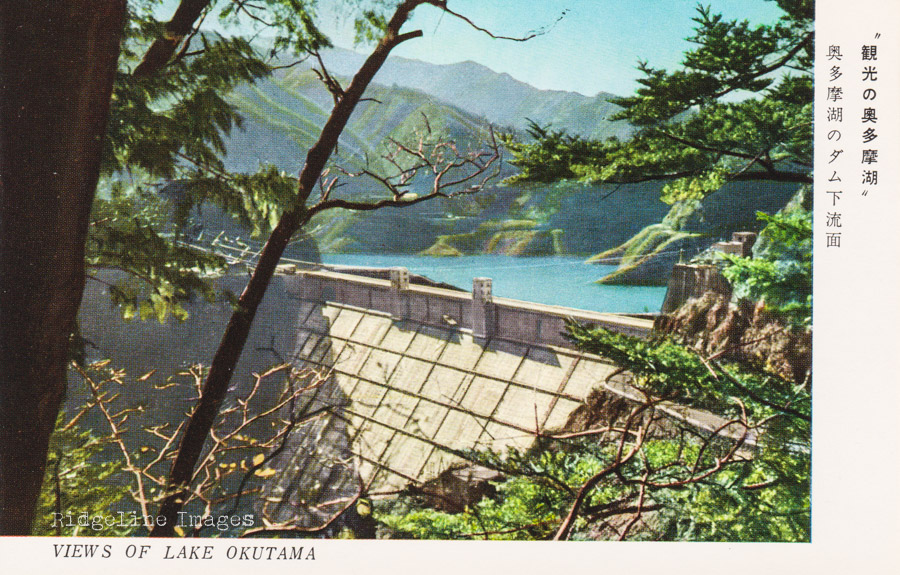 Back of the Ogochi Dam.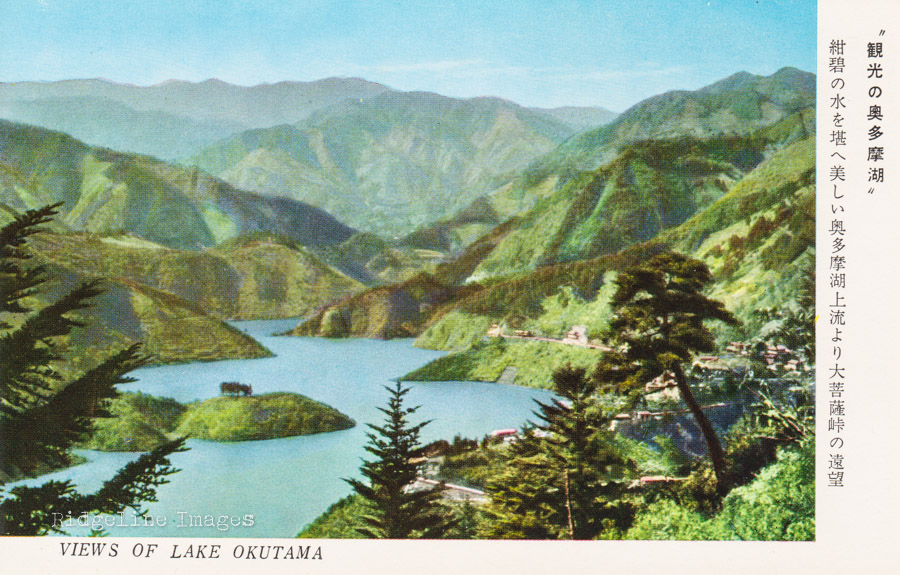 Lake Okutama with Daibosatsu-toge in backdrop.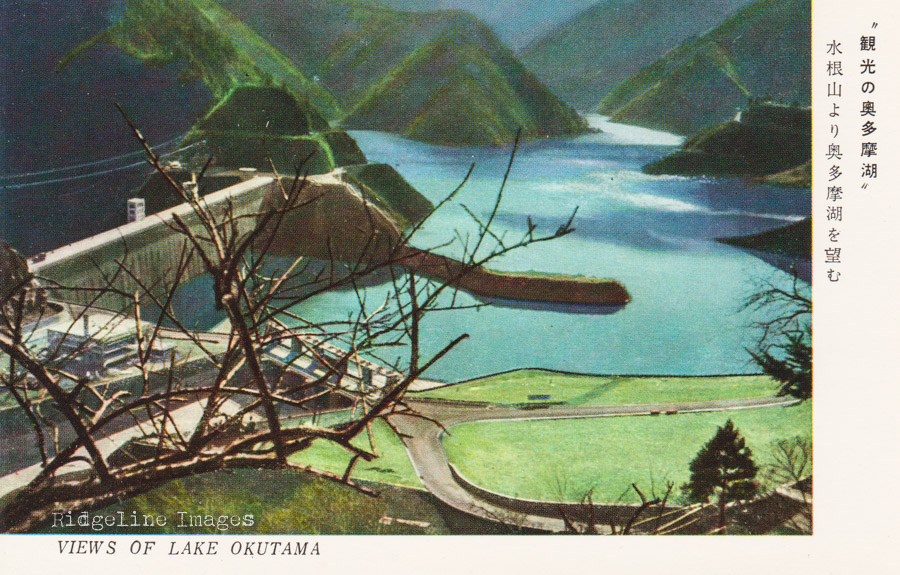 Lake Okutama from Mount Mizune.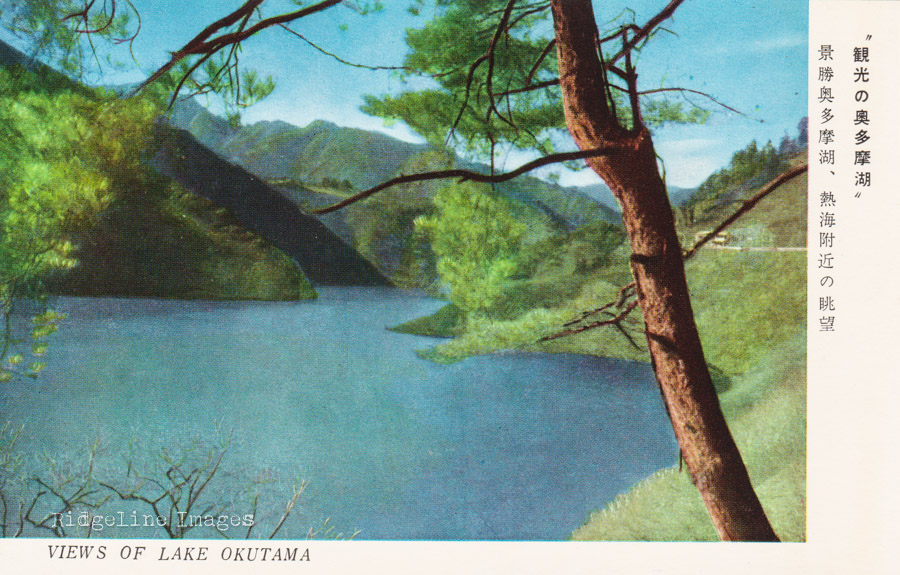 Lake Okutama from Atami.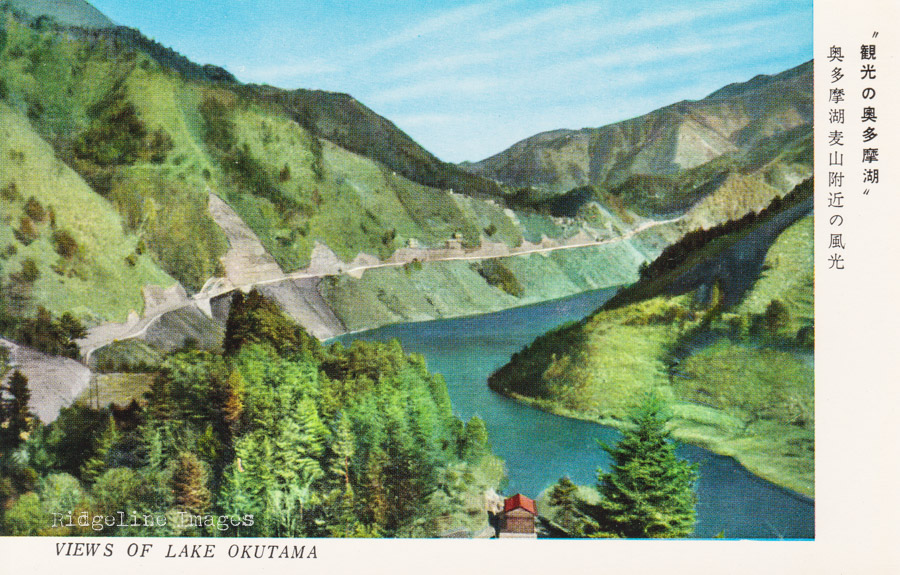 View near Mugiyama.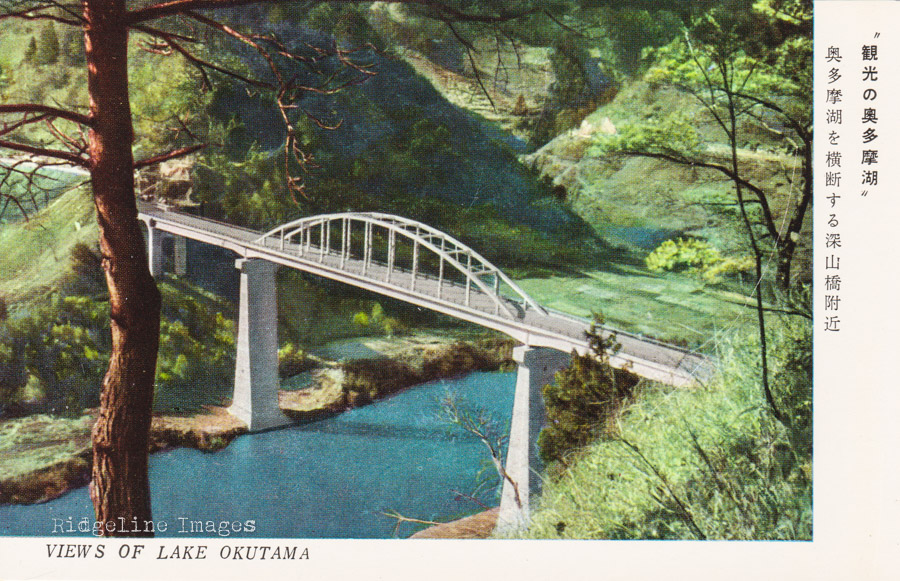 View of the Miyamabashi Bridge (completed in 1957).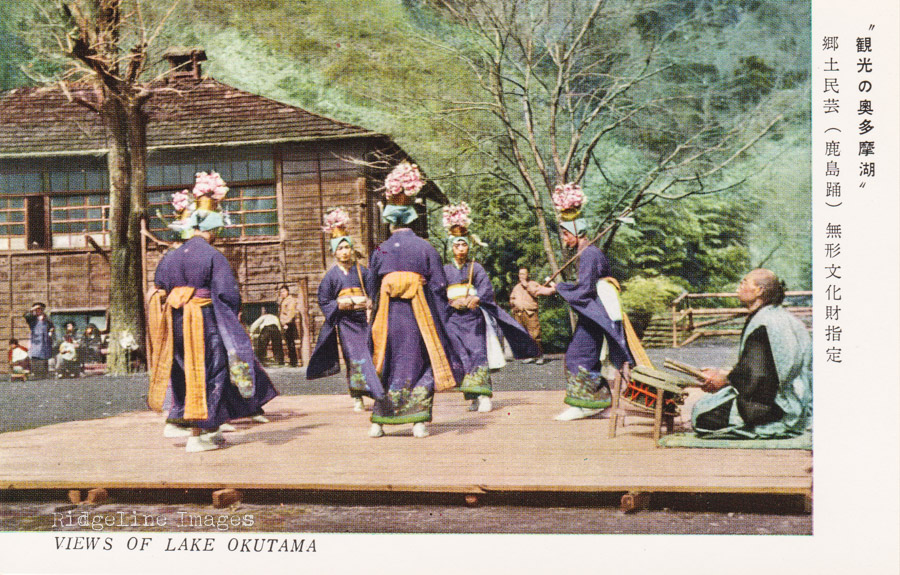 Traditional dancing recognised as an Intangible Cultural Property (mukei bunkazai).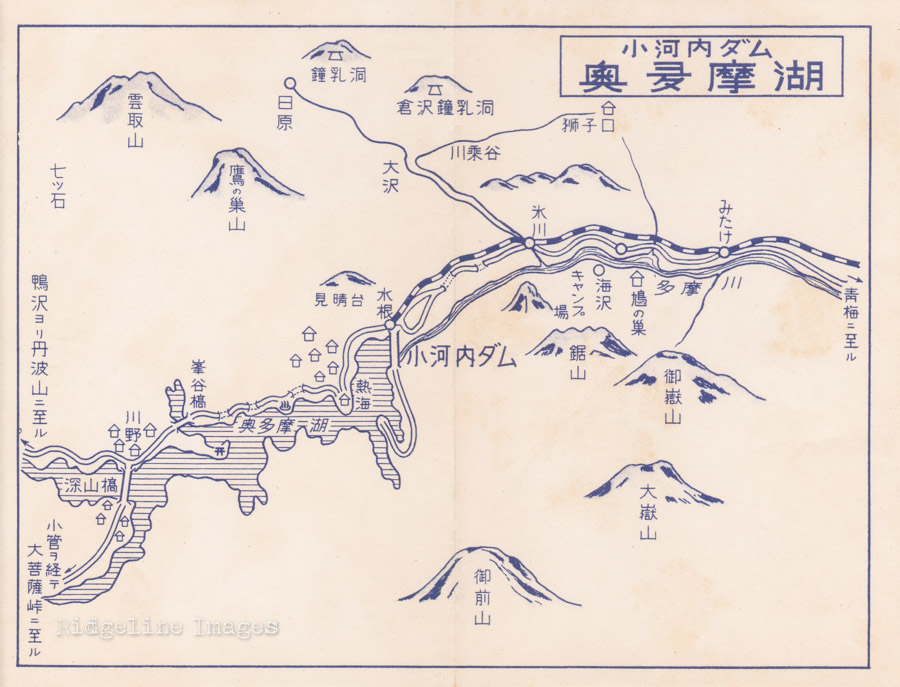 Old map of Lake Okutama and surrounding mountains. Okutama Station was known as Hikawa 氷川 until 1971.