One LCD Monitor Brand that Holds its Resale Value
When shopping for a new computer monitor its future resale value probably isn't something you put much thought into. Like most people I just assumed that after many years of heavy use it would be worth only a small fraction of its original price. However not all electronic devices are created equally and some hold their value better than others. A typical case in point are iPhones which lose a bit over half of their value after a year and about 70 per cent after two. Other Smartphone manufacturers fair even worse with Samsung models worth only about 20 per cent of their initial cost after two years on the market, according to Fortune.
I digress, back to the EIZO monitor. It should be said that EIZO are without doubt the Rolls Royce of monitors and boast some of the best colour-accurate computer displays available. When I bought the EIZO FlexScan SX2762W way back in June 2011 it was at the time a hefty investment of 112,000 yen ($1025 USD). Having said that in the intervening 6 years the monitor hardly sat idle gobbling up some 8205 hours of 'usage time' which equates to around 3 hours 45 minutes of daily use. Whether this is a lot is difficult so say as most LCD manufacturers don't readily provide this kind of information. Under EIZO's warranty, usage time is limited to 30,000 hours so in truth it may not be that much.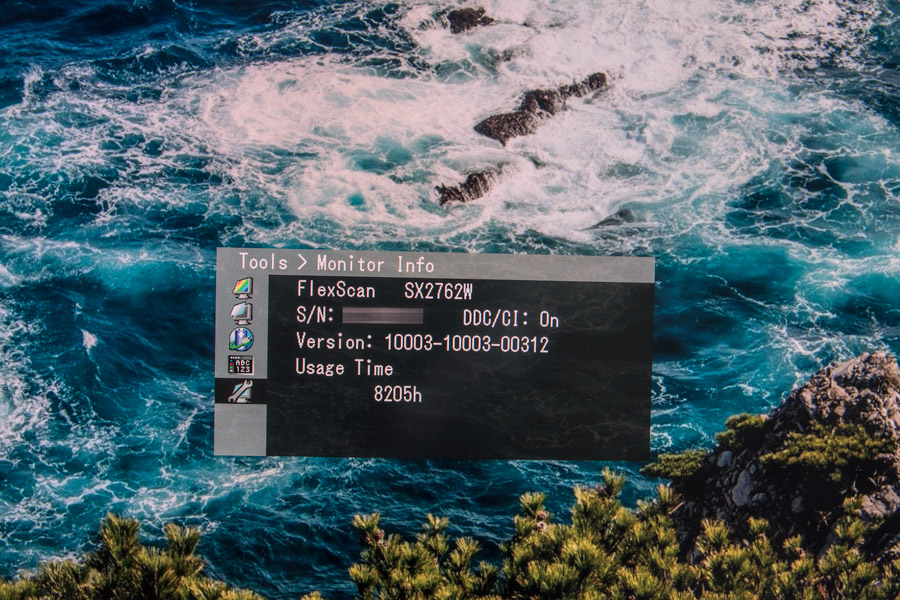 EIZO FlexScan SX2762W usage time.
While the monitor served has me well and remained in perfect working order I thought it was a good time to upgrade. The ColorEdge CS2730 released late last year seem to be an apt replacement. A drawback of the FlexScan SX2762W was the display weighed 13.6 kg (30 lbs.) and had an equally chunky bezel. The new ColorEdge in contrast is 30 percent lighter weight and more compact. While both monitors have IPS panels the CS2730 uses a wide-gamut LED reproducing 99% of the Adobe RGB color space while the SX2762W had an older style CCFL backlight with 97% Adobe RGB.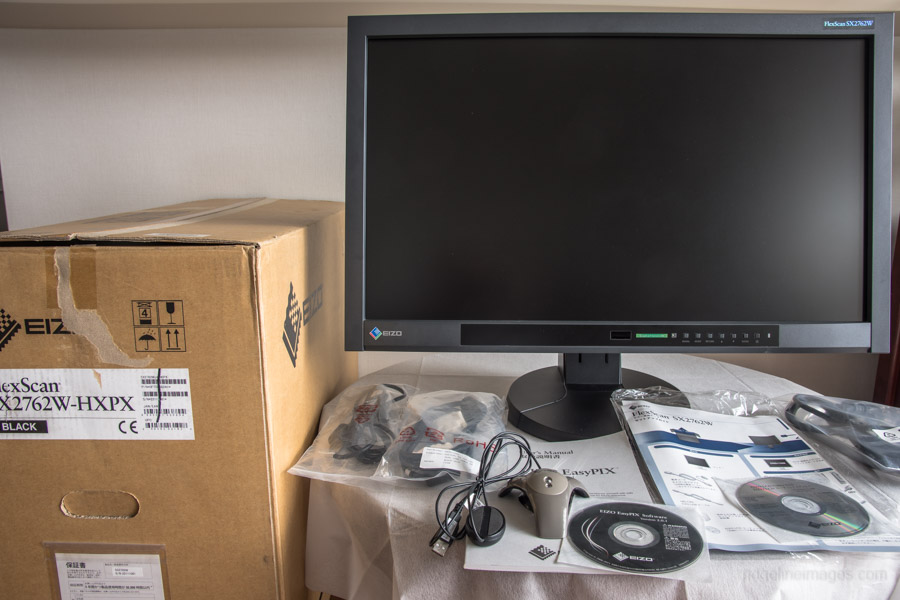 Preparing the EIZO FlexScan SX2762W-HXPX for sale.
In Japan the go to place to sell used goods is Yahoo! Auction Japan and I listed with a starting price of 10,000 yen. The winning bid came to a respectable 39,000 yen ($356 USD) which means the monitor depreciated by only 65 per cent after six years! So, in fairness how does this stack up again other comparative displays from the same era. The SX2762W used a H-IPS panel (LM270WQ2) same as used in the Dell U2711 and NEC's MultiSync PA271W. Some recent auction results from the last few months are summarised in the table below:
Recent Auction Prices of Dell, NEC and EIZO with H-IPS panel (LM270WQ2)
| Monitor | Release date (Japan) | Suggested retail price | Average auction price | Highest auction price |
| --- | --- | --- | --- | --- |
| Dell U2711 | 26 May 2010 | 100000 yen ($915 USD) | 16700 yen ($153 USD) | 25800 yen ($236 USD) |
| NEC MultiSync PA271W | 3 Jun 2010 | 120000 yen ($1099 USD) | 18000 yen ($164 USD) | 29800 yen ($273 USD) |
| EIZO SX2762W-HXPX | 27 Jan 2011 | 112000 yen ($1025 USD) | 30500 yen ($278 USD) | 39000 yen ($356 USD) |
At release all monitors had a similar price tag and after 6-7 years each retain a relatively strong second-hand market value. I guess where it starts to waver is the EIZO monitors are manufactured in Japan and back by an industry leading 5-year warranty while Dell and NEC offer only a 3-year warranty and are made in China. Another thing to remember is condition is everything, and original packaging makes a world of difference which I believed may have helped push the price up with this specific monitor.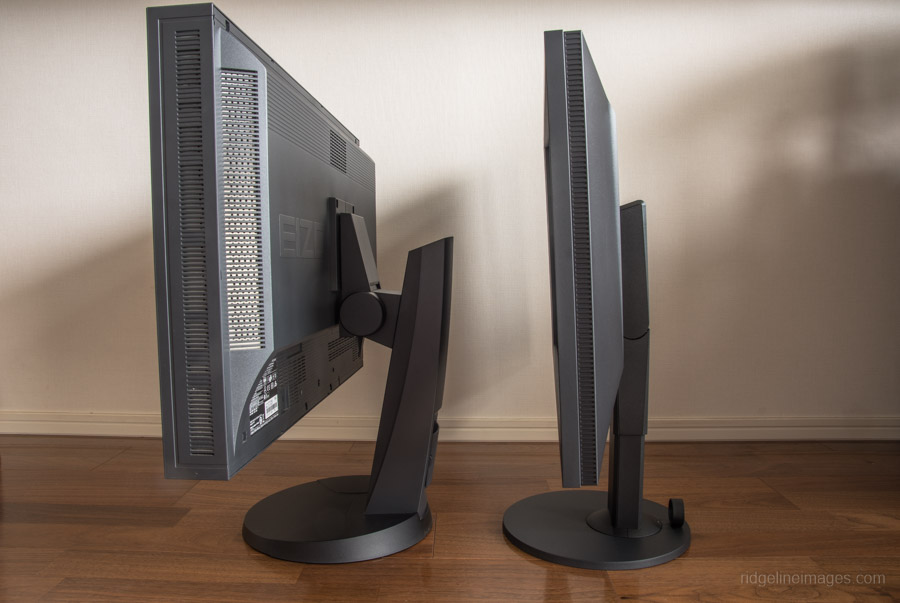 The FlexScan SX2762W and new ColorEdge CS2730 side by side.