A Peace Pagoda Deserving of Recognition
The Tokyo Peace Pagoda (Okutama Bussharitou) has piqued my interest for a number of years after first spotting the 45 metre high monument from a nearby mountain. Set in the rather far-flung Nishitama District of Tokyo and upwards of an hours walk from the nearest bus stop, meant this Buddhist stupa was bound to be quickly forgotten after its elaborate inauguration 42 years ago. Even the Wikipedia entry fails to recognize the Tokyo Peace Pagoda among the seven that can be found in Japan. On an earlier visit to the site in December 2013, found the pagoda undergoing some much-needed restoration. The two friendly chaps I met that day were undertaking the laborious task of sanding, filling and painting the withered concrete façade. Incredibly they thought at the time, the restoration was likely keep them busy for the better part of a year. Eager to see the fruits of their labour and hopefully find a glistening white Buddhist stupa awaiting, it was time to pay another visit.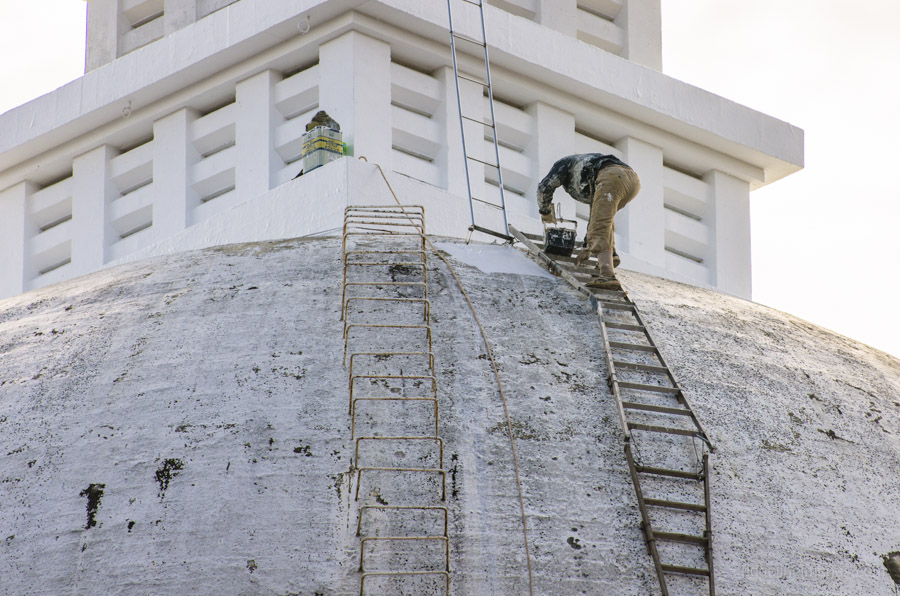 Painting at these heights required nerves of steel.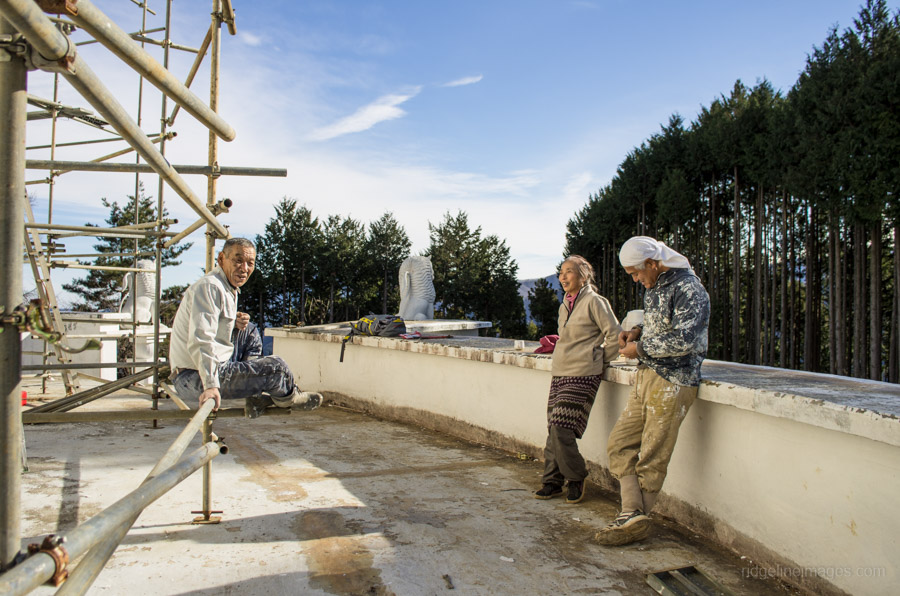 Friendly and stoic work crew.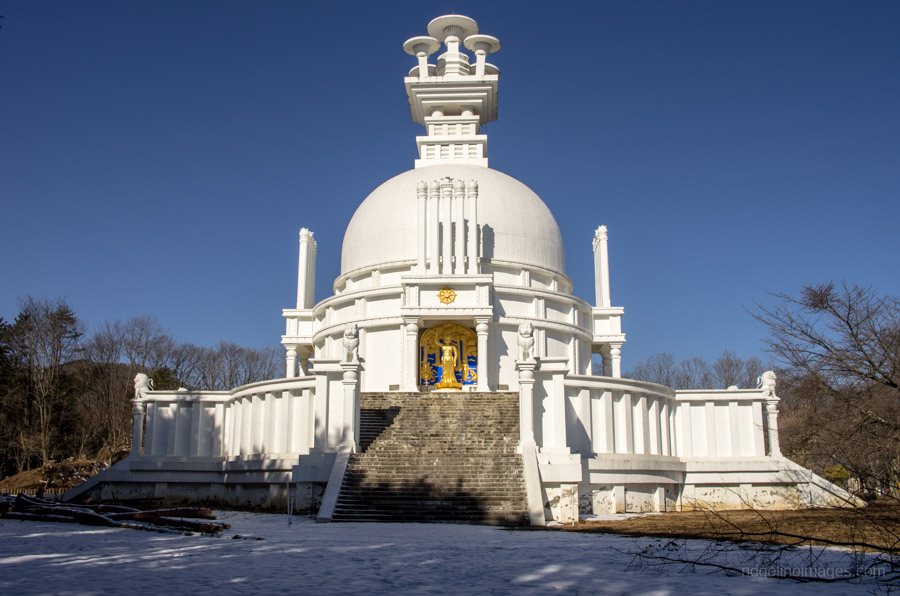 Tokyo Peace Pagoda revisited 2016.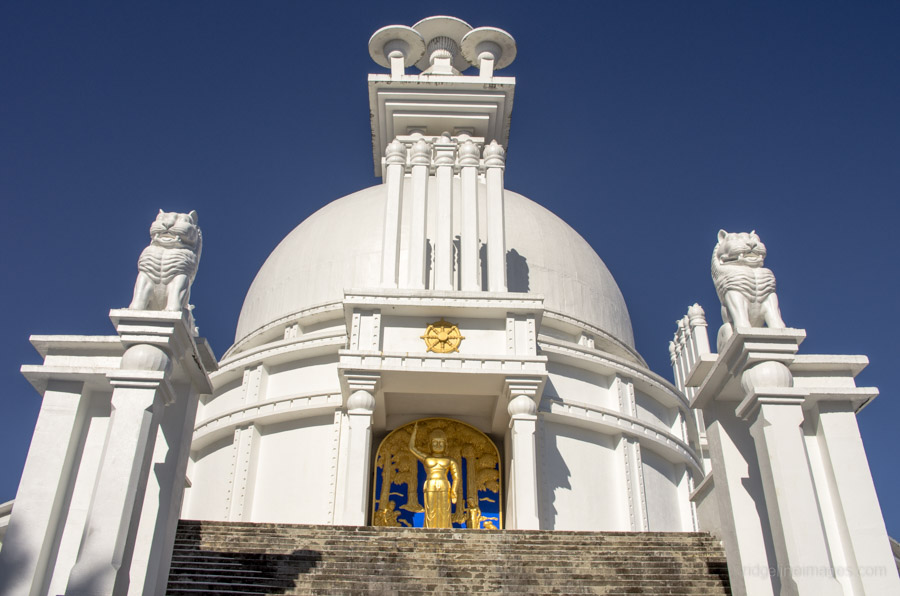 Tokyo Peace Pagoda, February 2016.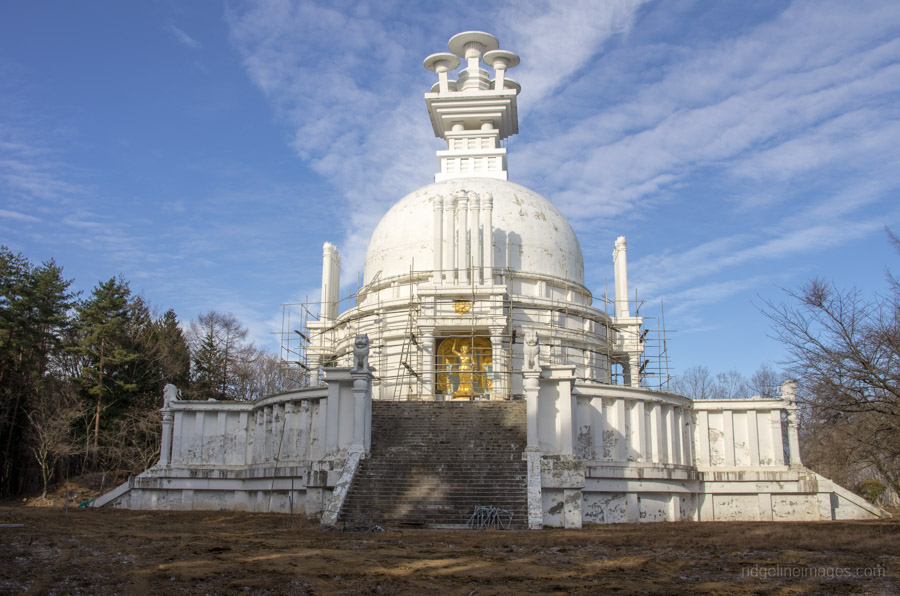 Tokyo Peace Pagoda 2013.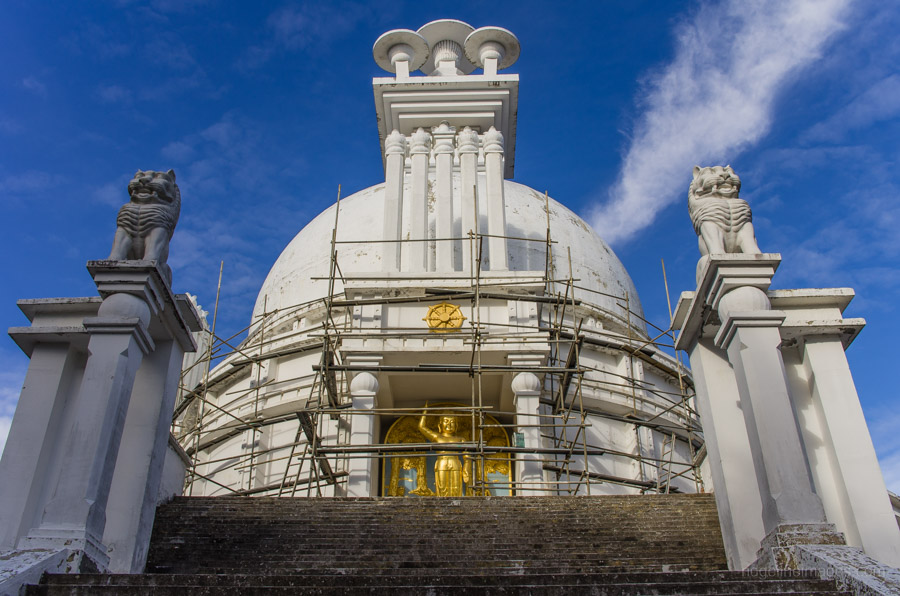 During a previous visit in December 2013.