Elevator Ride to the Base of the Dam
It's not often you get the chance to take a 121-metre (397 ft) elevator ride deep within the recesses of a working dam especially one perched high up in the mountains. But during a recent trip to the Takizawa Dam in Saitama, we had the chance to do precisely that. This gravity feed dam sits in an upstream section of the Arakawa River around a two-hour drive north west of Tokyo.
The Takizawa Dam has been a long-drawn-out saga mainly due to strong opposition against it being built in the first place. Considerable kickback came understandably from the 112 households submerged as part of its construction. It was finally completed in 2007 after first spade of earth was dug way back in 1969. The artificial lake formed by the dam was named Lake Okuchichibu Momiji and now resides within in the Chichibu Tama Kai National Park. The dam is worth dropping by even if only to catch a lift down to check out ruckus caused by water spurting from the discharge pipe.
Access: While the dam is accessible by bus from Mitsumineguchi Station (four daily buses; 40 minutes) a better bet is to drive as there are plenty of spots to take in the lake views.
.

Takizawa Dam, Saitama Prefecture.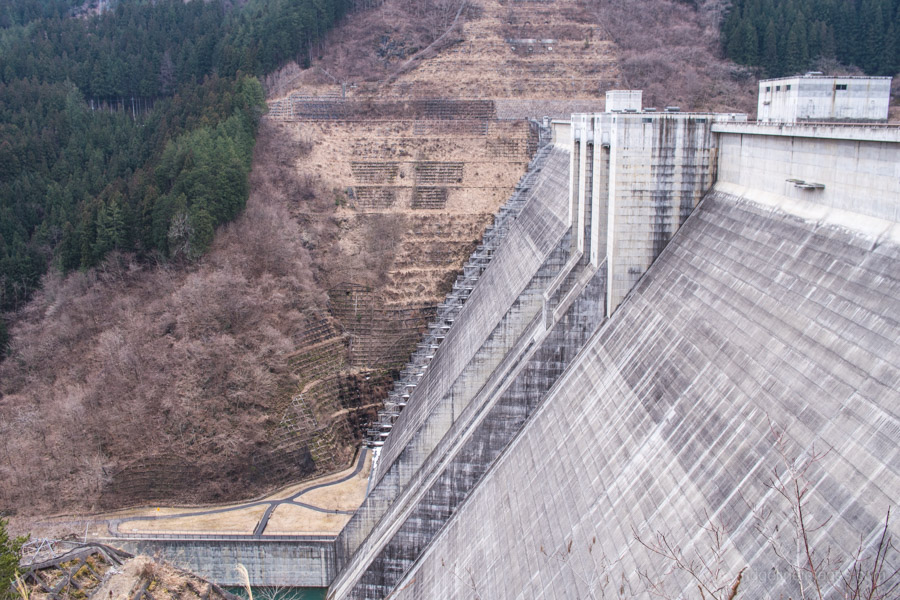 Takizawa Dam embankment wall.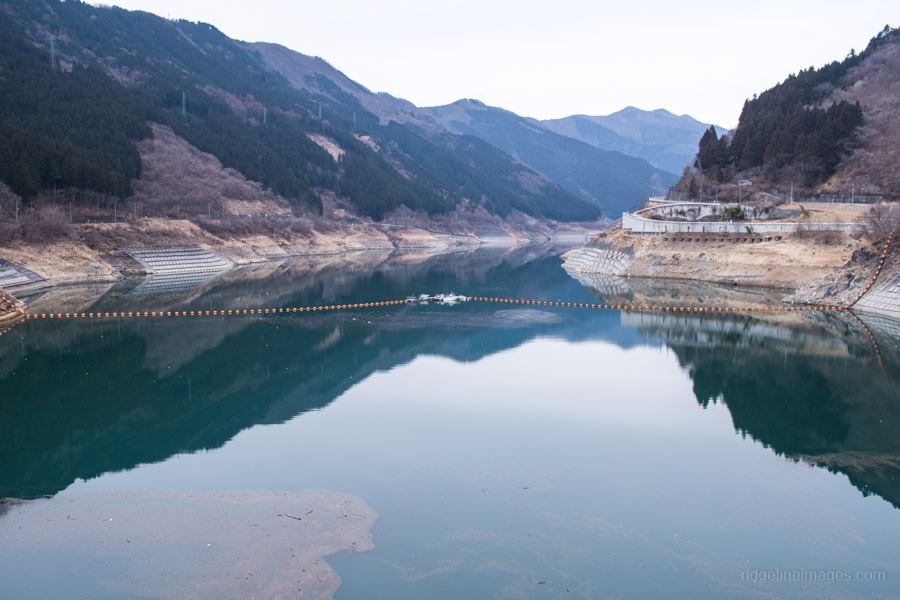 Lake Okuchichibu Momiji from the dam wall.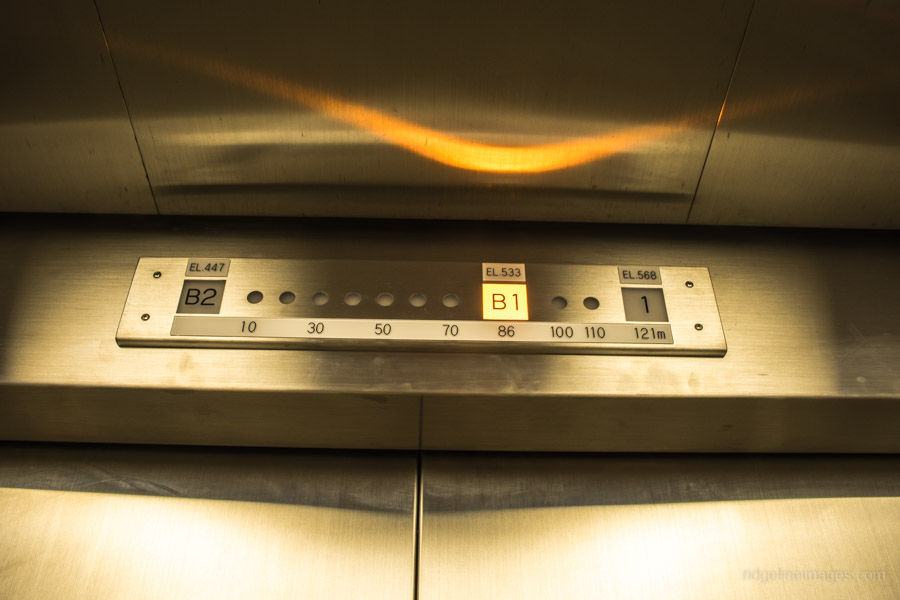 Long elevator ride to basement level 2.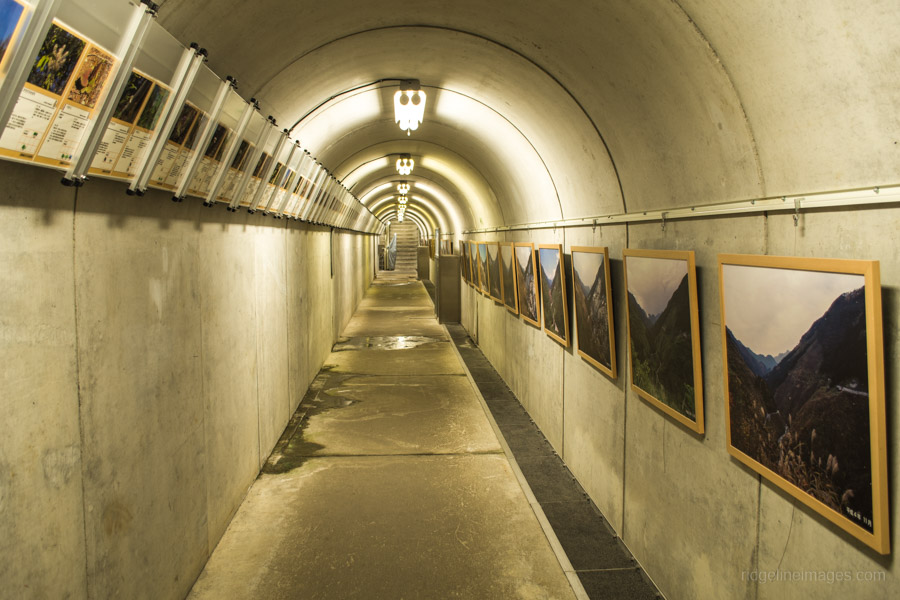 Gallery at the basement level shows a timeline of the construction.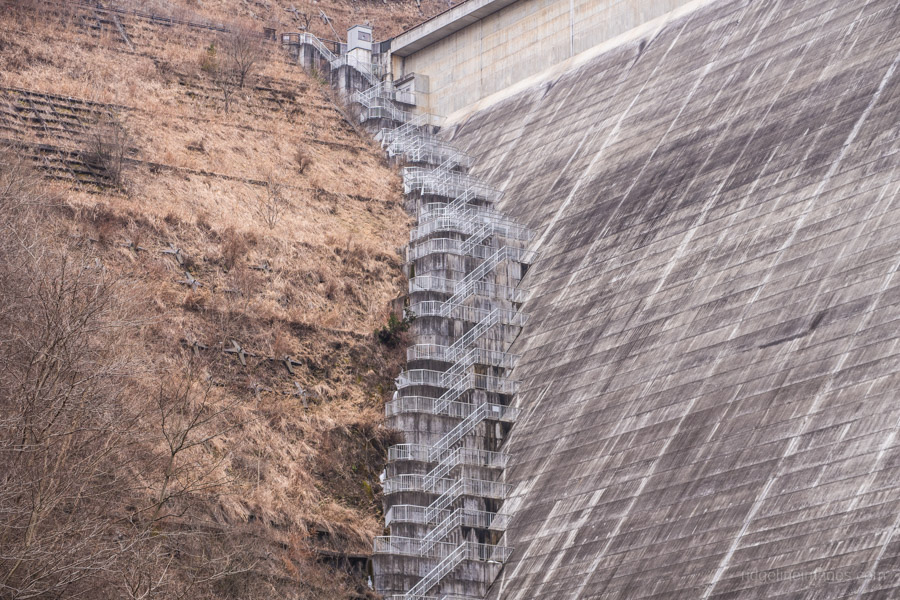 One of two embankment staircases.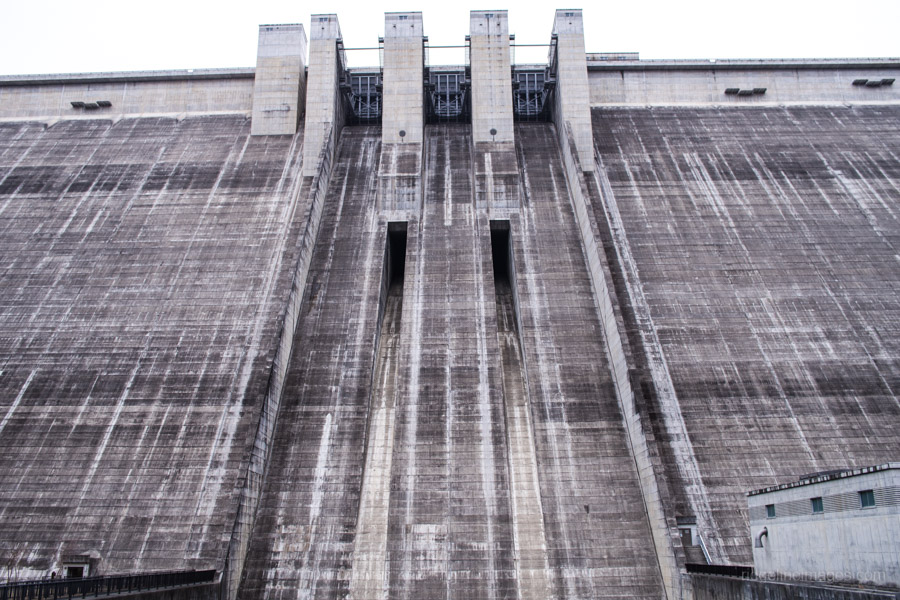 Dam spillways.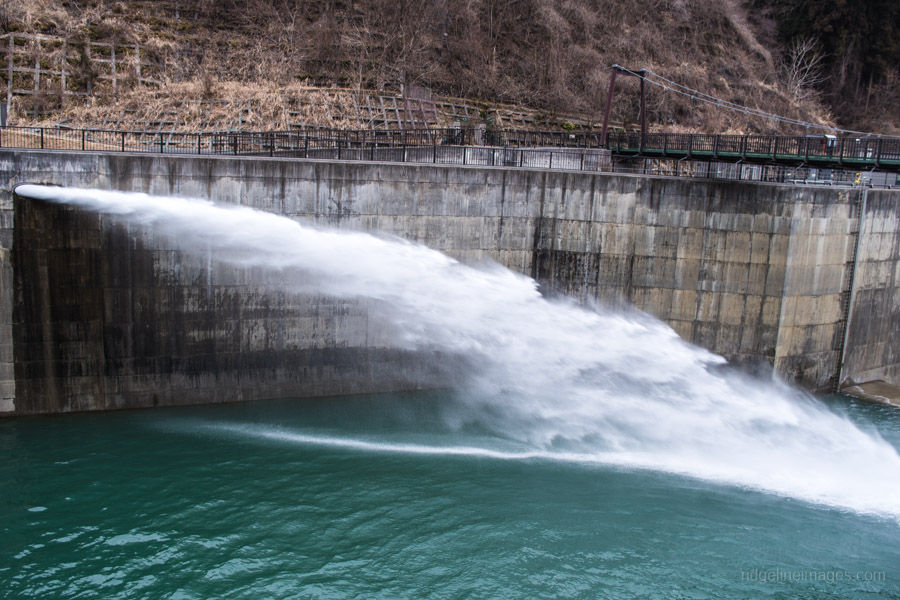 Water spurting from the discharge pipe.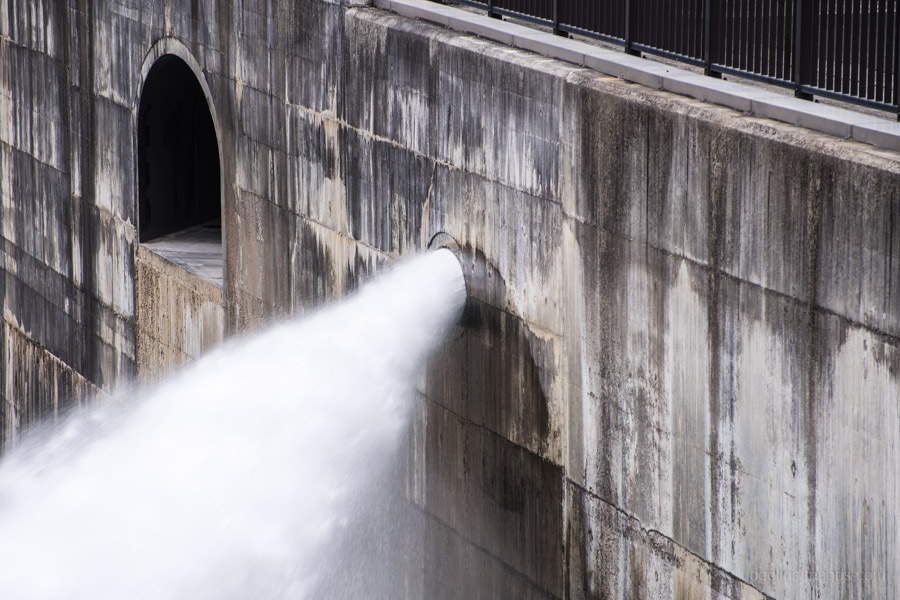 Close up of discharge water.