Early Morning Snowscape Transforms Lake Okutama
Lake Okutama is a large water storage located around 60 km west of Tokyo, and was at the time of its completion in 1957 one of the world's largest reservoirs. Owing to its proximity to central Tokyo, means the mountains surrounding the lake are a veritable playground for nature starved Tokyoites. The lake takes on a surreal beauty during cold snowy mornings like the one I experienced this past weekend. Originally I had planned a short hike up to Mount Odera, but after getting off the bus at the remote Miyamabashi bus stop, I was mesmerized by the snow scene enough to forgo the hike and take a wonder alongside the lakeside edge.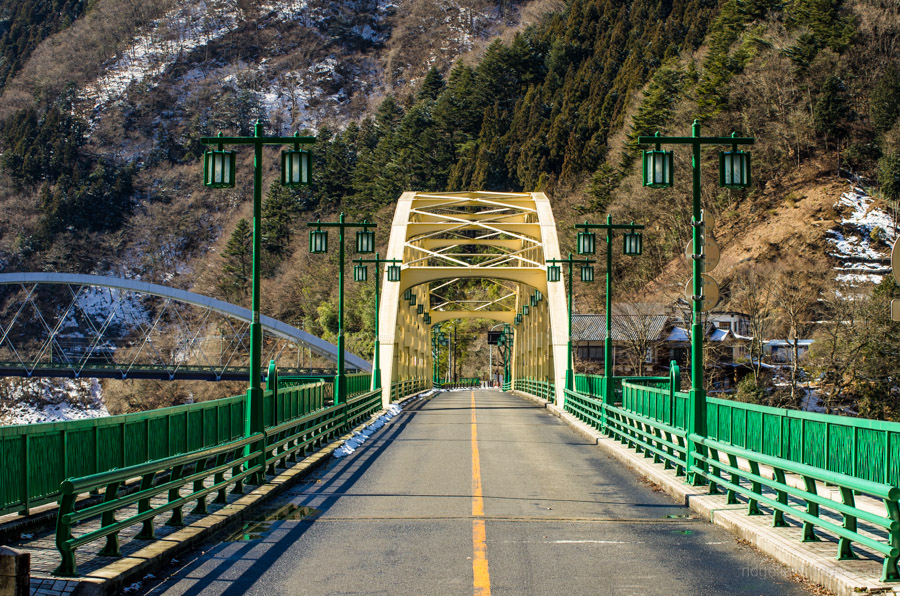 This is Miyamabashi Bridge a 30-minute bus ride from Okutama Station. Turning left over the bridge takes you to Otsuki City while heading straight continues along National Route 411 to the Minami Alps city of Kofu.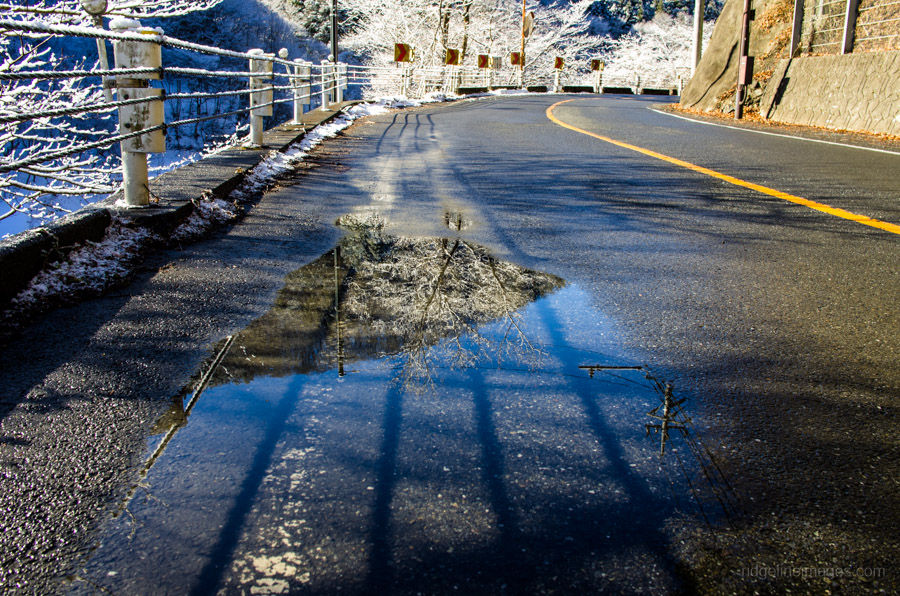 Reflection of a tree caught unexpectedly in a small pool of water.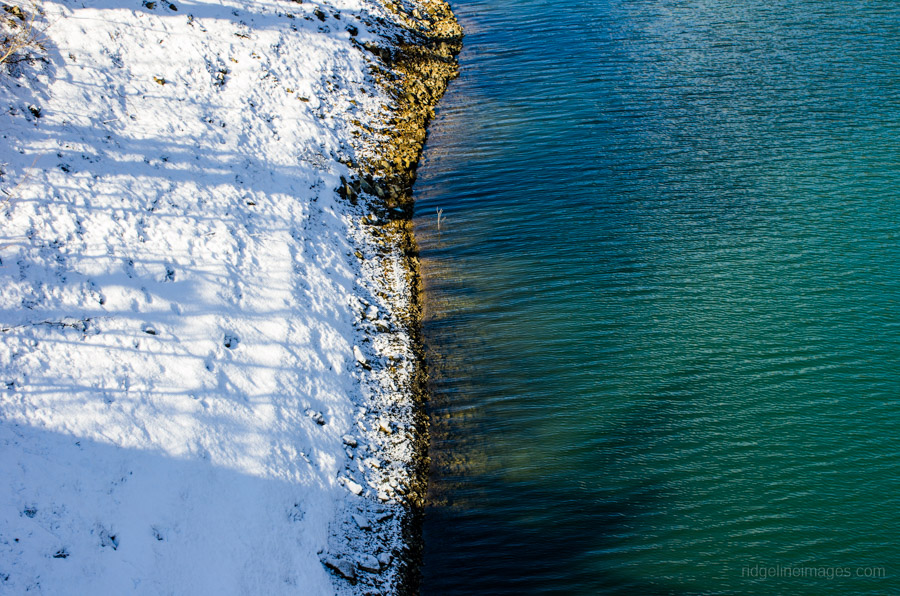 Snow-capped shoreline juxtaposed against the lake waters.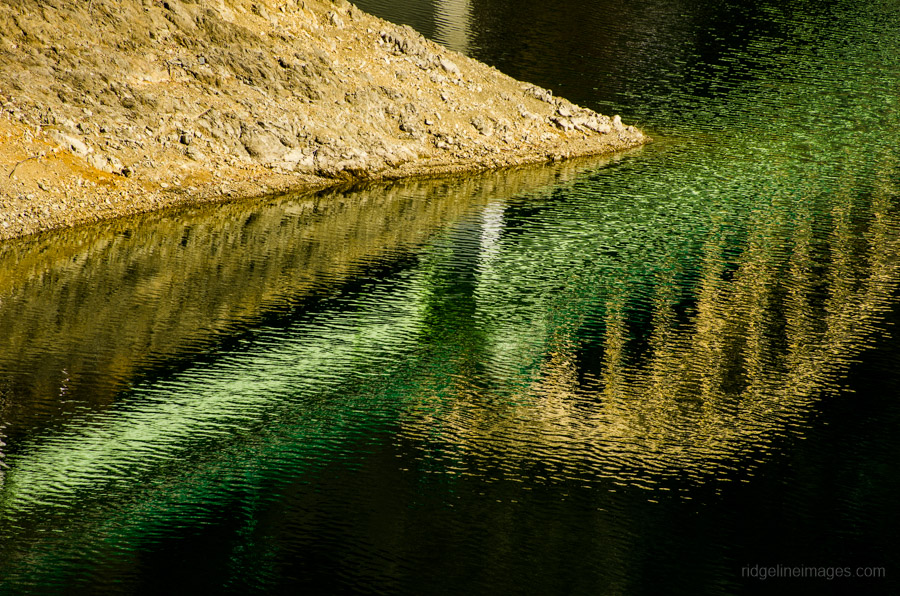 A reflection of Miyamabashi Bridge shimmers on Lake Okutama.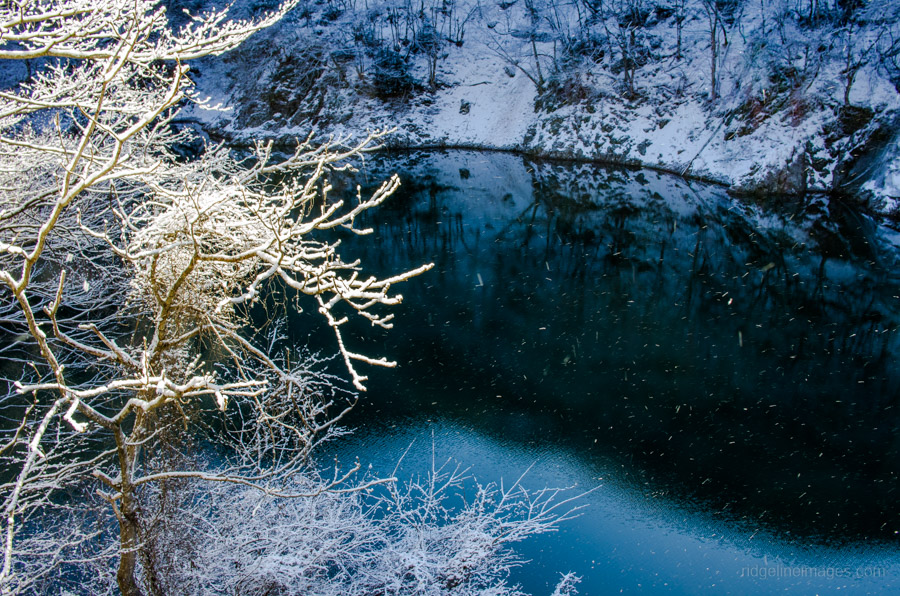 Icy, cold, deep waters of Lake Okutama.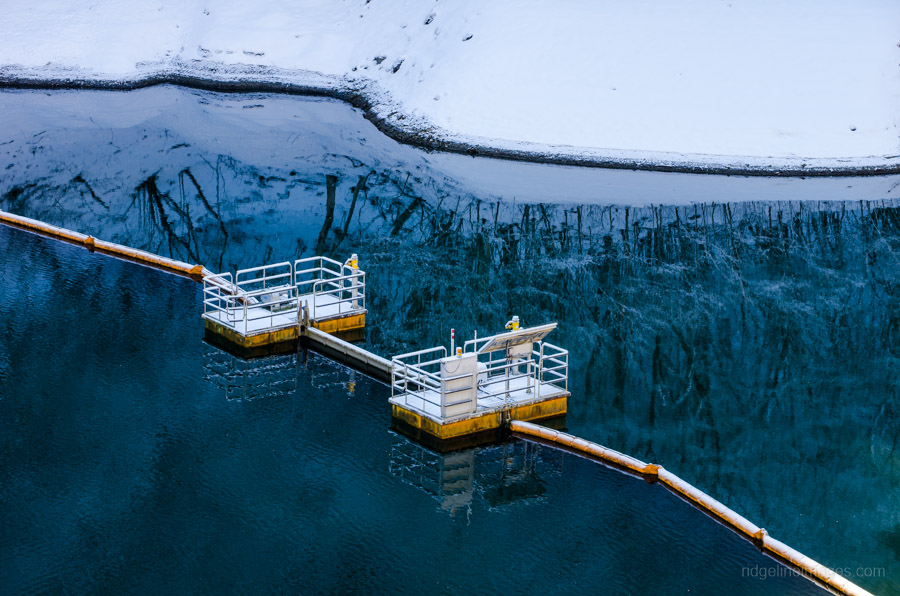 Floatation boom and platforms in an upper section of the lake.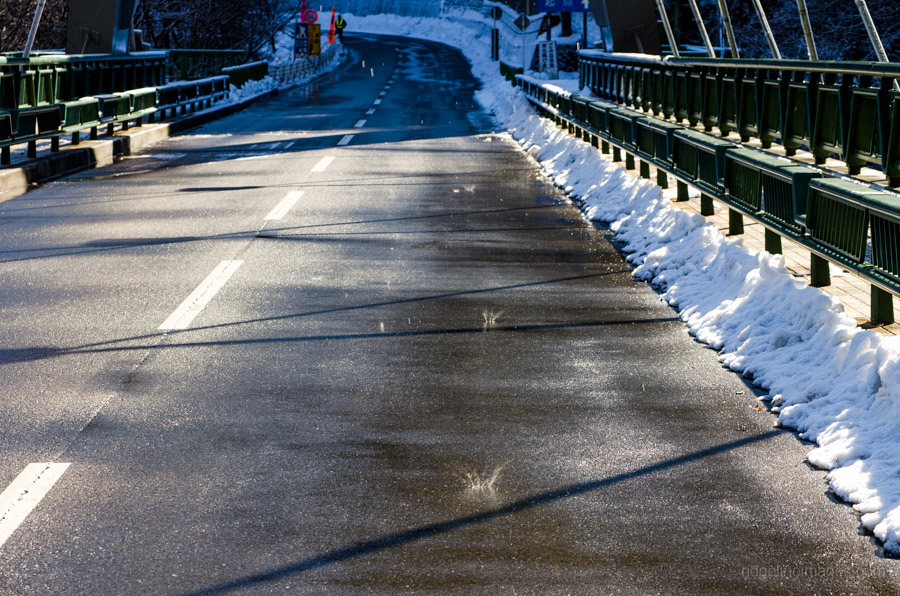 elted snow droplets fall in unison from Mitobashi Bridge.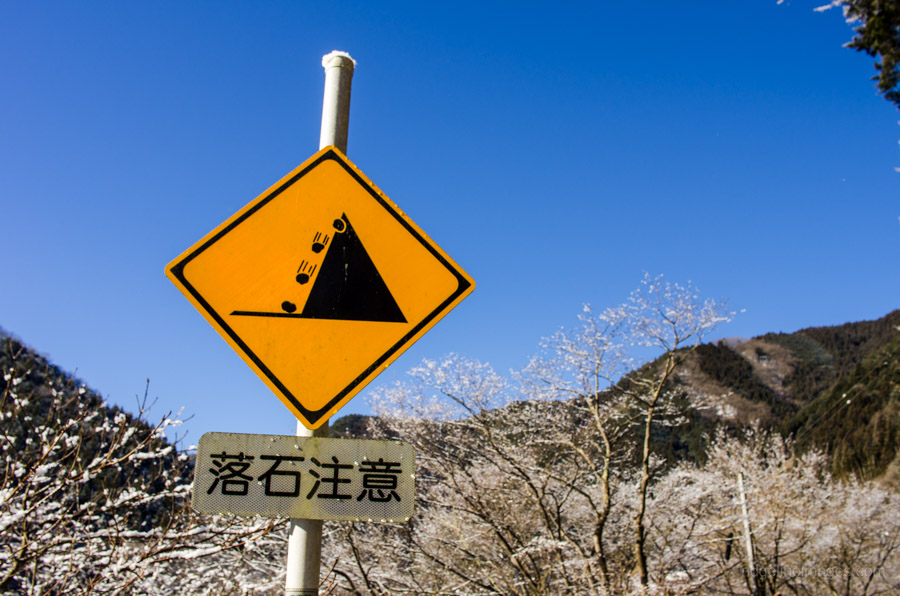 Beware of falling rocks, National Route 139.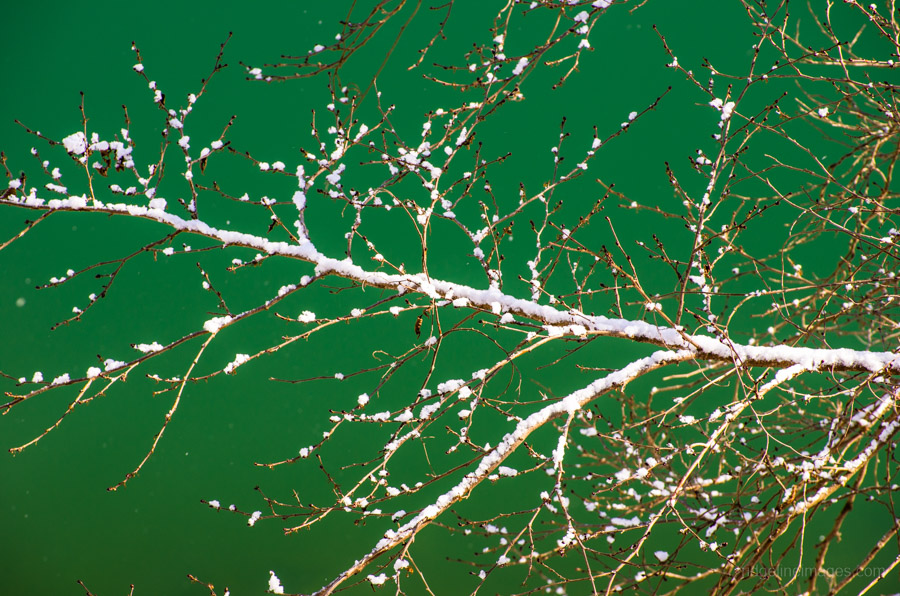 Overhanging snow leaden branch.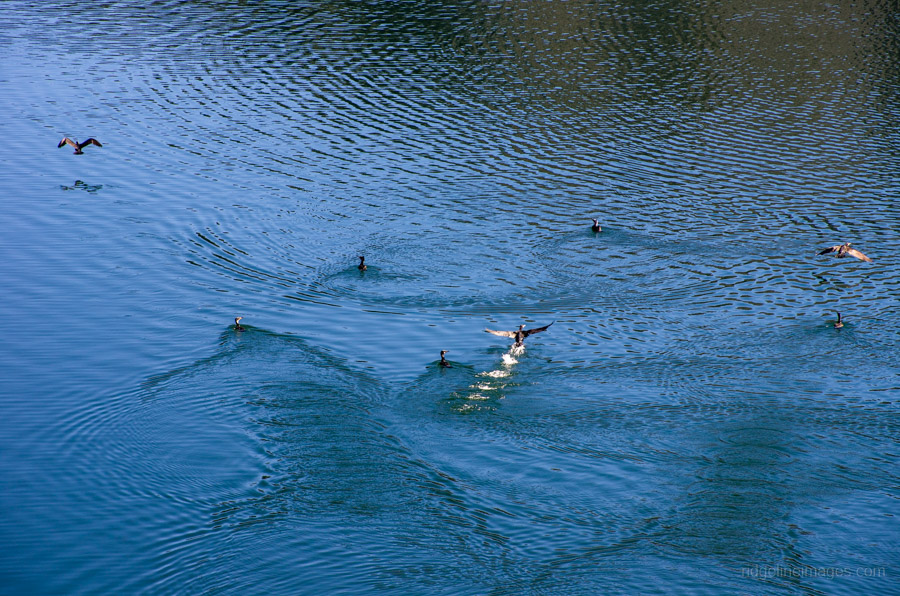 Local birdlife enjoying the wintery conditions.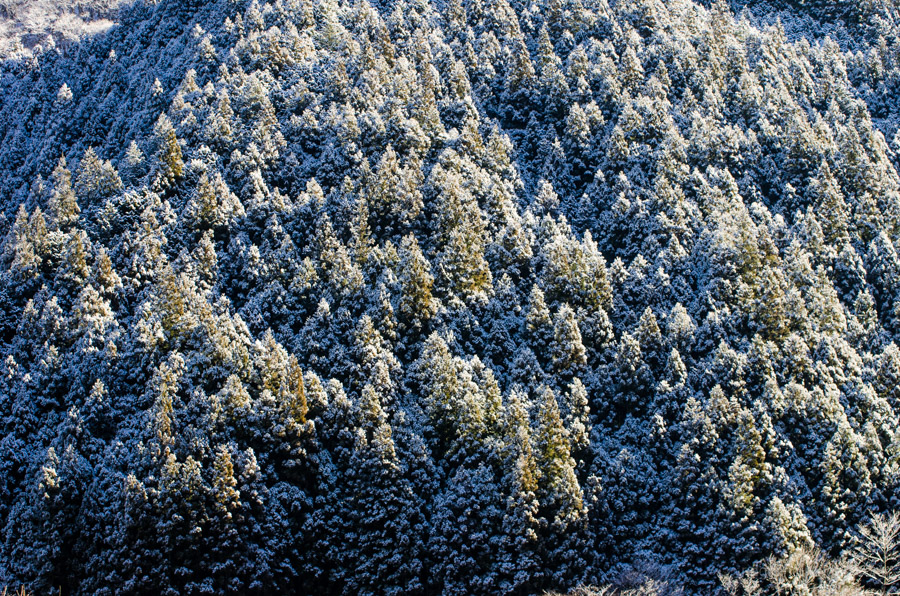 Snow-capped Japanese conifers sit gracefully in the cold.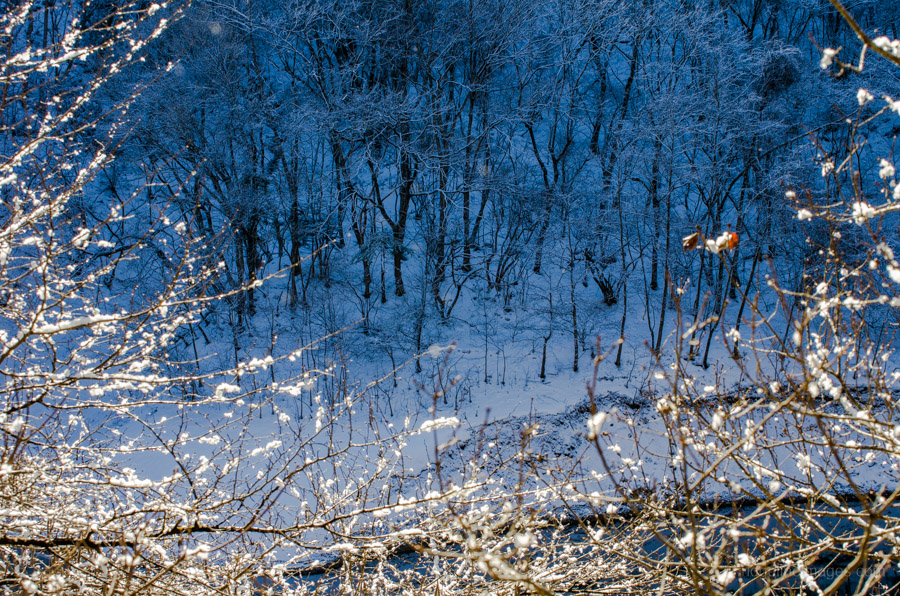 Looking across to the opposite embankment.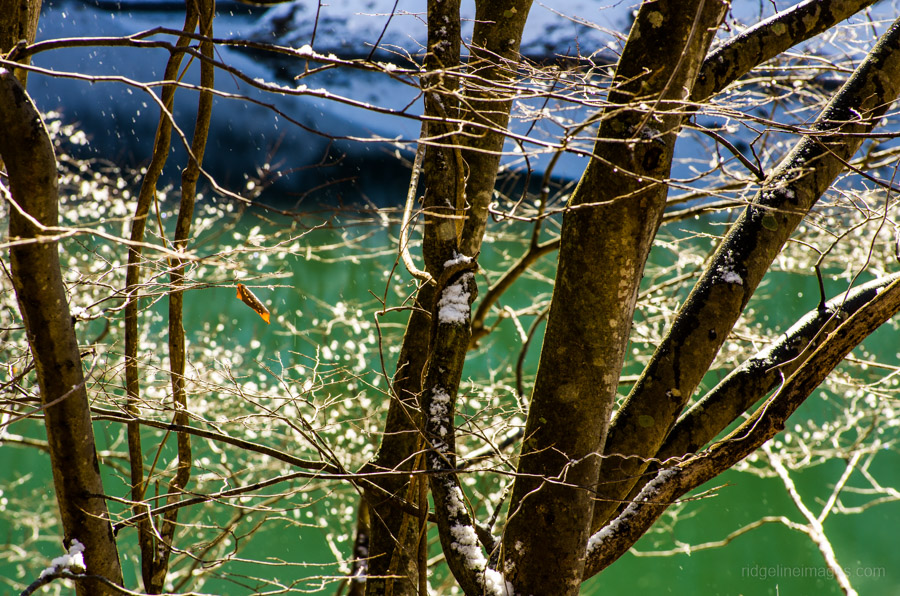 A view through the blustery trees towards Lake Okutama.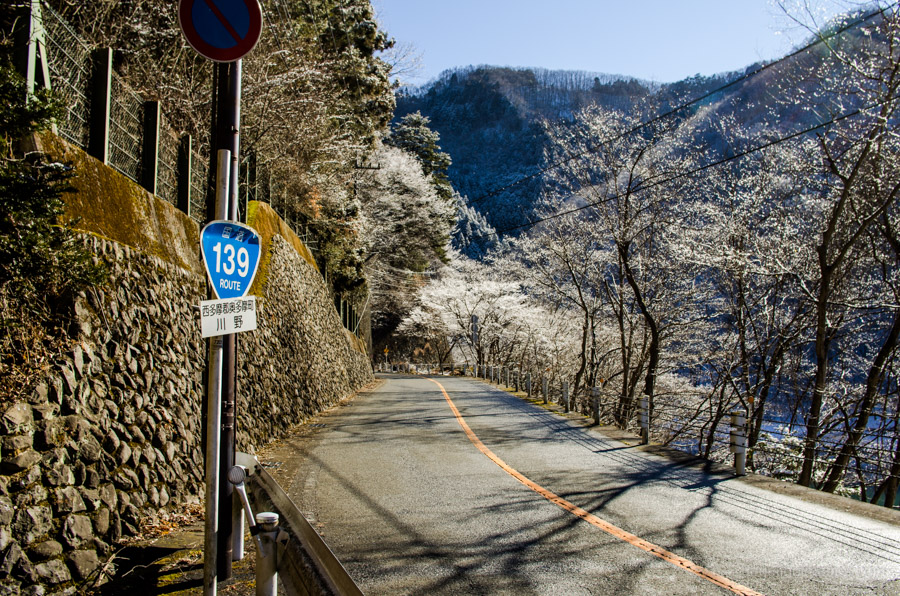 Trees cast shadows over National Route 139 heading towards Miyamabashi Bridge.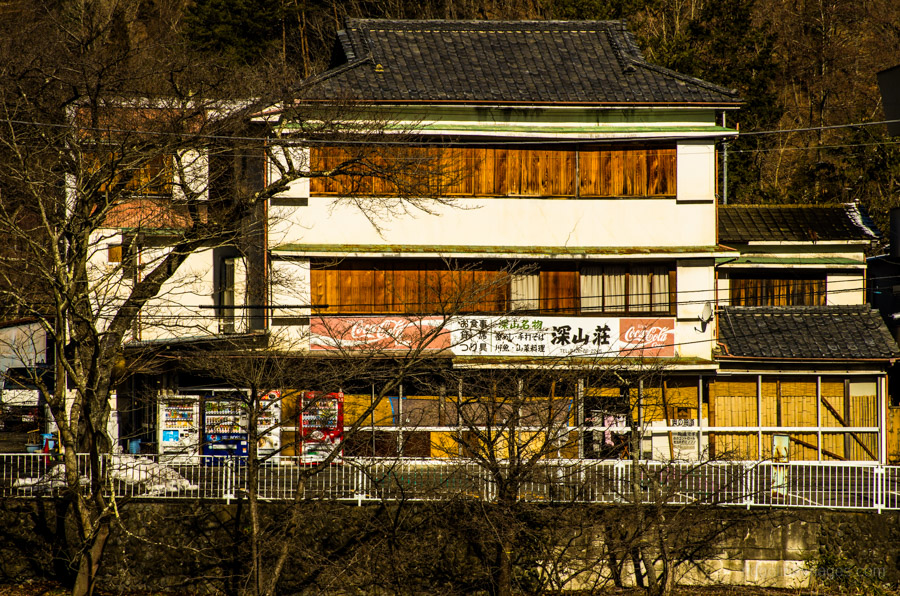 Traditional wooden townhouse (machiya) beside the lake.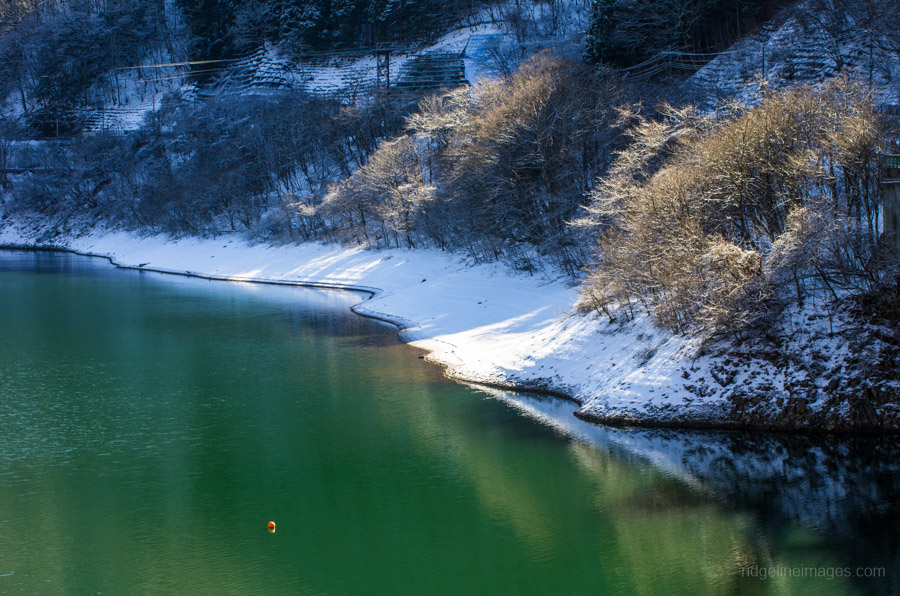 The old Okutama Ropeway can be spotted in the background.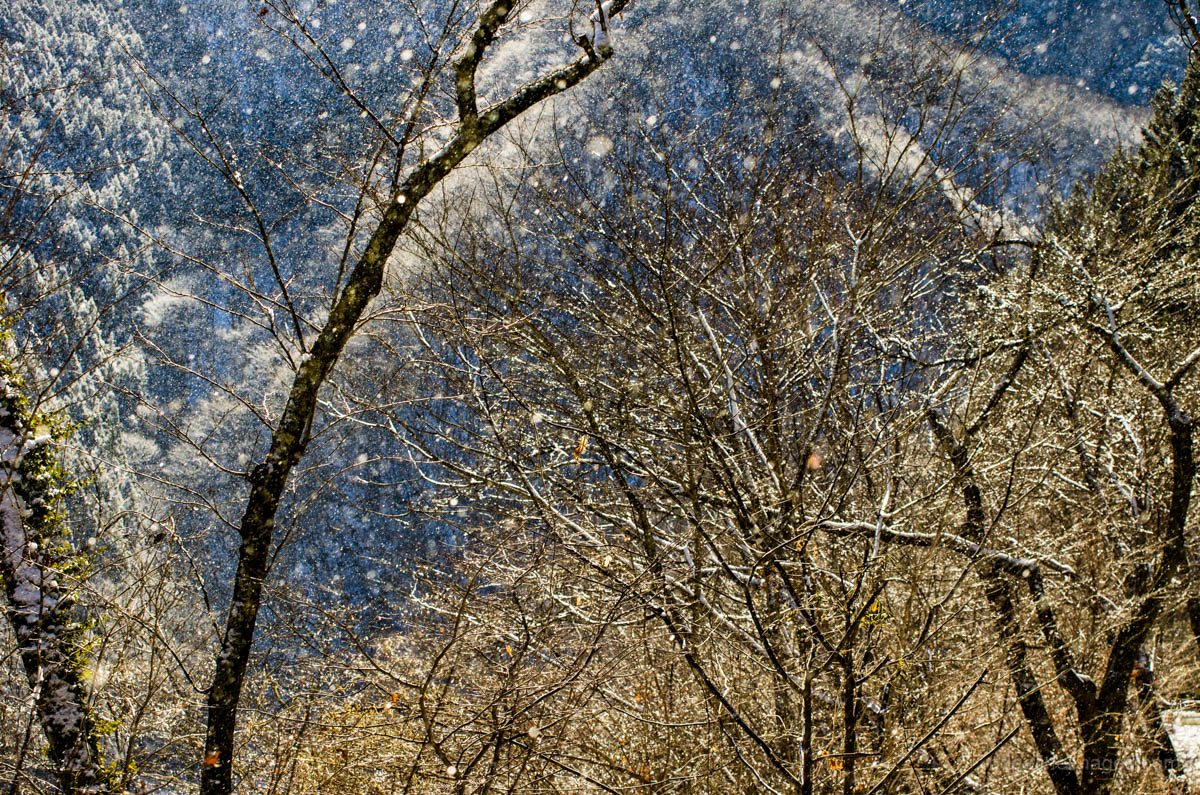 Early morning snow flurry passes through.