Rainy Season Delights at a Suburban Tokyo Park
A mere 25 km (16 mi.) from Shinjuku Station finds one of Tokyo's most underrated parks that being Hachikokuyama Park 八国山緑地. Together with Kitayama Park abutting to the south it is one of four discrete parks which comprise the Sayama Hills. It rests along a narrow stretch of low-lying mountain (1.5 km lengthwise and 300 m across) in the "bed town" of Higashimurayama City bordering Saitama Prefecture. The main Onemichi Ridge Path which follows the prefectural boundary is surrounded by mixed species-woodland including grooves of Konara (jolcham oak) and Kunugi (sawtooth oak). Trails coming off this ridge transport you to quiet open meadows making them an ideal spot to roll out the picnic blanket.
Wandering through the park feels more like you've teleported to the back woods of Okutama rather than a typical suburban park. Over the years Hachikokuyama Park has become one of my local haunts – when your longing for a nature fix but too lazy to travel far. Great place to visit year-round. Speaking of which here are some pics I took yesterday. They hope to capture the park's mood in the midst of the rainy season. Incredibly in the two plus hours I spent there, I only saw one other person – twice! Admittedly it had been raining all night making the clay ridden trails as slippery as a butcher's apron though somehow enchanting all the same.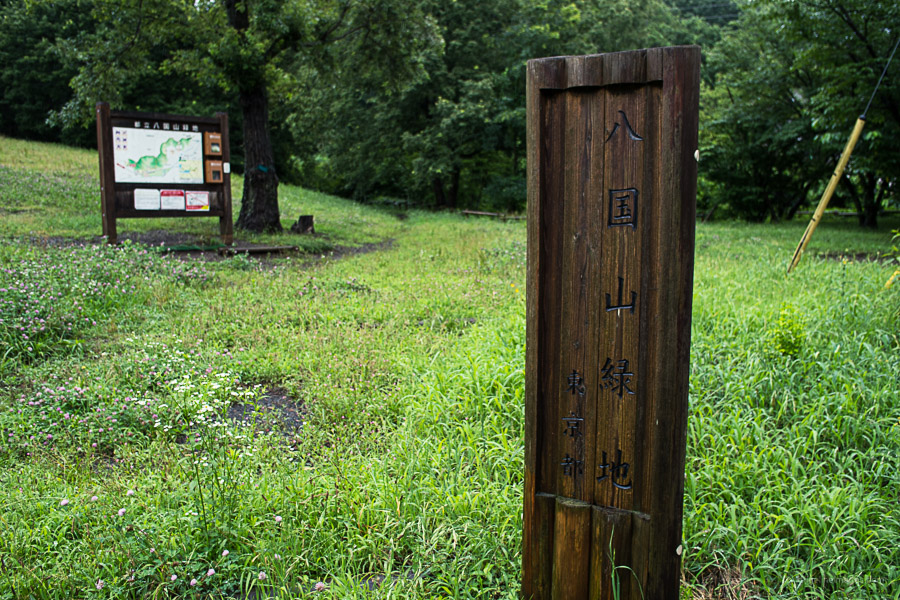 .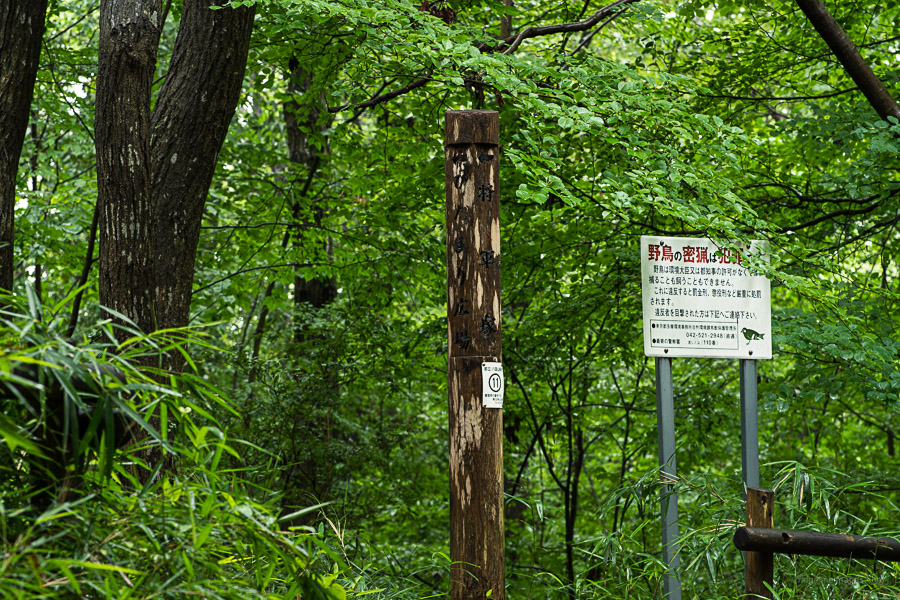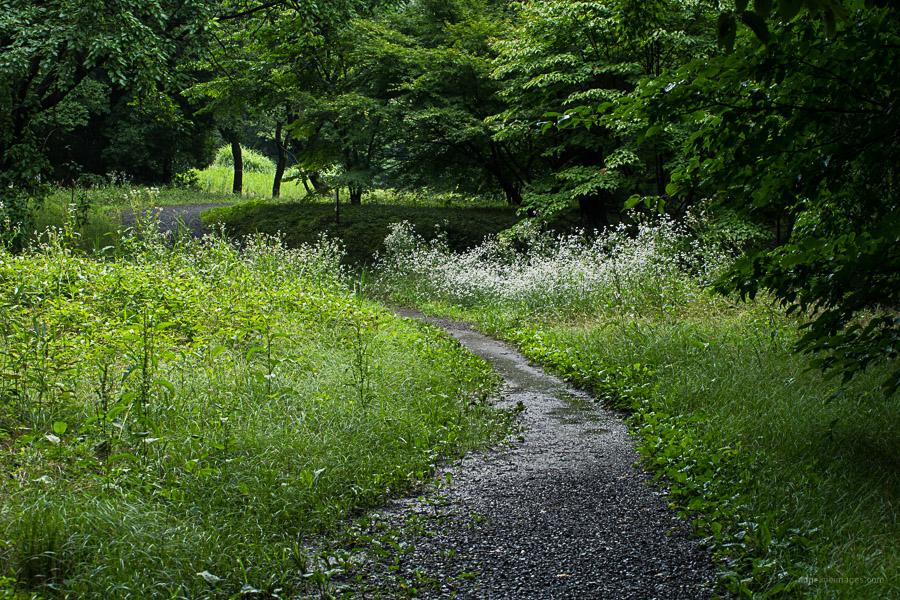 .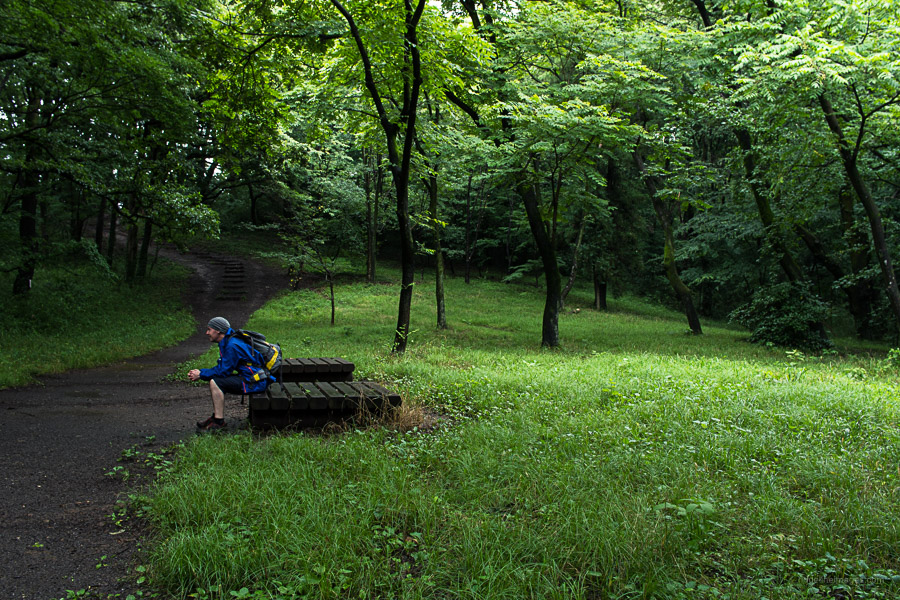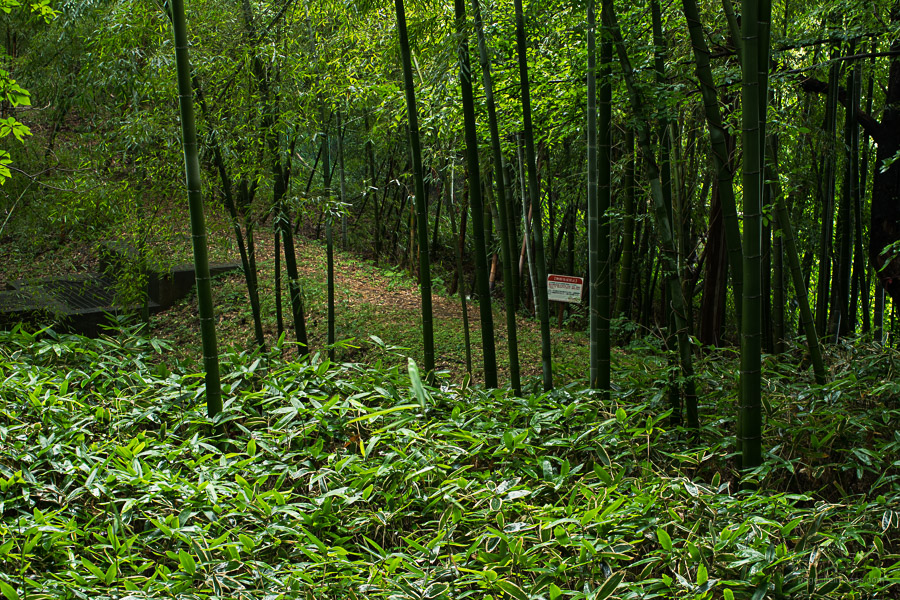 .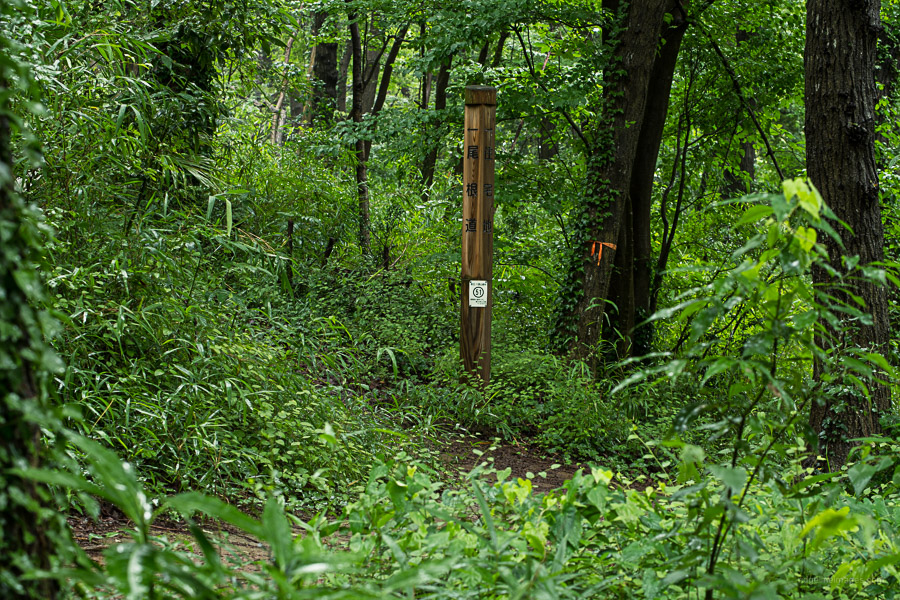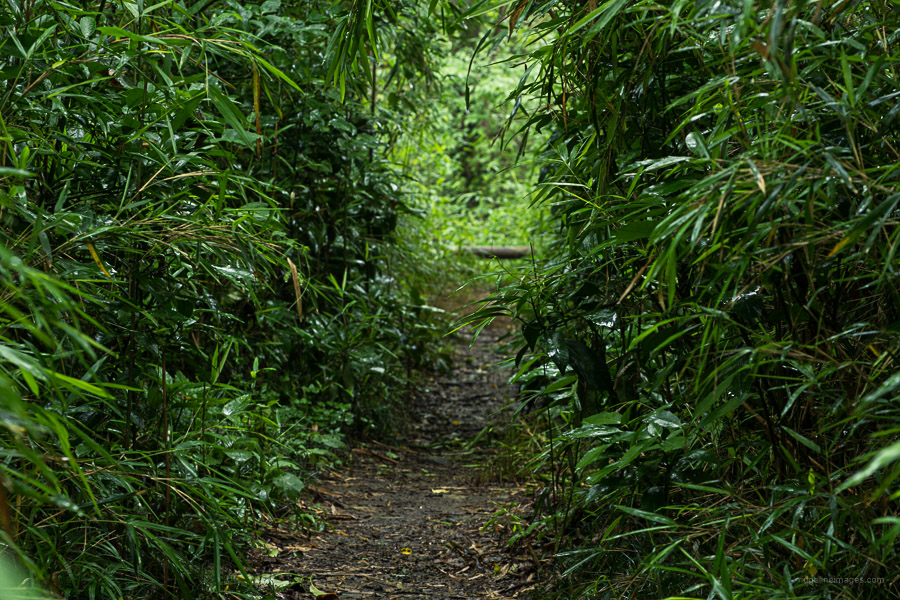 .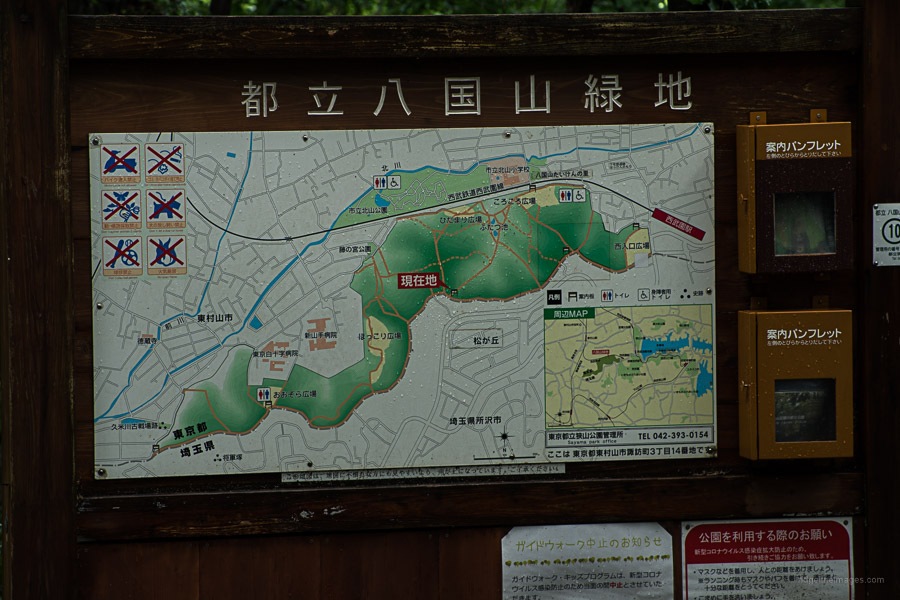 Access: A 3 minute walk from Seibuen Station or a 10 minute walk from the south exit of Seibu-Yuenchi Station..

.