Greetings from the Chichibukozan Post Office
It came to a grand total of 2 yen to send a postcard to myself – a prepaid one with an extra two-yen stamp to make up the shortfall. Why, you may ask? This is not something I generally do and almost certainly won't be doing again at least from this particular post office. But my inkling was that if I left it any longer the chance to collect a postmark from the Chichibukozan Post Office would have slipped. This fear is probably well placed, as recently as last year this rural post office in the westernmost part of Saitama Prefecture took a sudden unexpected seven-week hiatus at the end of August.
The Chichibukozan Post Office is like none other you'll likely encounter in the Kanto region or any place in Japan for that matter. There are a couple of things which sets this old-time mailroom apart. First is remoteness, it's a solid 42km (26 mi) drive from Chichibu City and at least 20km (12 mi) from the former Otaki Village the closest inhabited community. The final part of the drive requires passing through a long pitch-black tunnel. Secondly, it lies down the road from the Nichitsu ghost town, a popular haikyo (ruins) site in Japan. The Nichitsu mine continues to excavate crystalline limestone but for all intents and purposes no one is living there – the solitary post office worker included. Finally, and most puzzlingly there doesn't appear to be any clientele apart from occasional dealings with the mining company which has a smallish office in an adjoining building.
In the hour or so we spent milling around the area the only comings and goings were some haul trucks. The laid-back postal manager we spoke with has worked here for 42 years and believed the post office started around 1952 (Showa 27). He was right on the money as this Ministry of Telecommunications notification remarks on page 23 that a telephone call service opened at the Chichibukozan Post Office on Mar. 31, 1952. How long prior to this date it had been in operation is difficult to say though quite possibly began in 1950 the same year the mine was established.
At its peak, Nichitsu was a bustling community of 2,000 complete with its own cinema, town hall and medical clinic. By 1985 the local elementary school had closed forcing the remaining families to relocate. After Japan Post was privatised in 2007 the four-person squad shrank to one. How the other three employees ever bided their time is anyone's guess. Despite the trying circumstances the Chichibukozan Post Office continues to soldier on even if the customers these days tend to be nosy out-of-towners.
Otaki, Chichibu, Saitama Prefecture.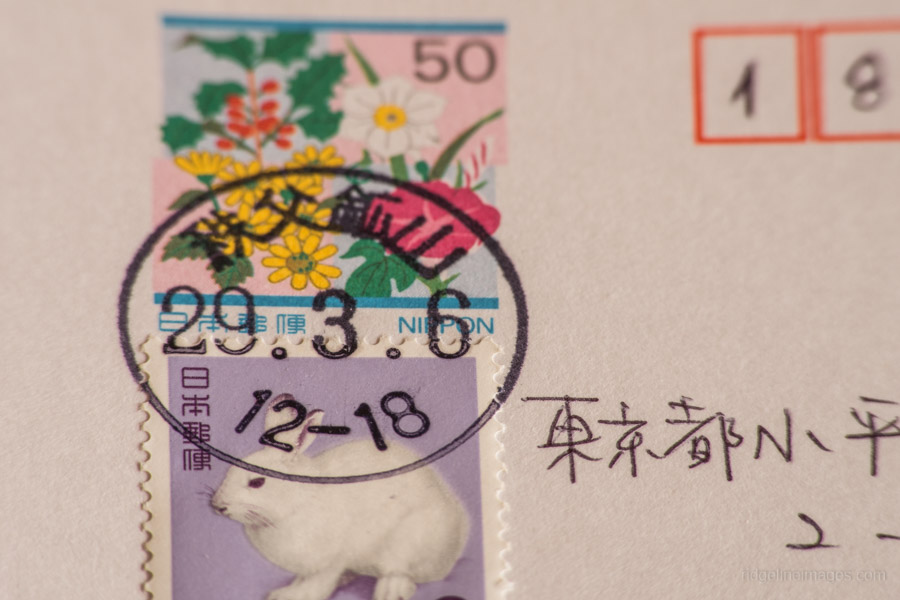 An official Chichibukozan postmark.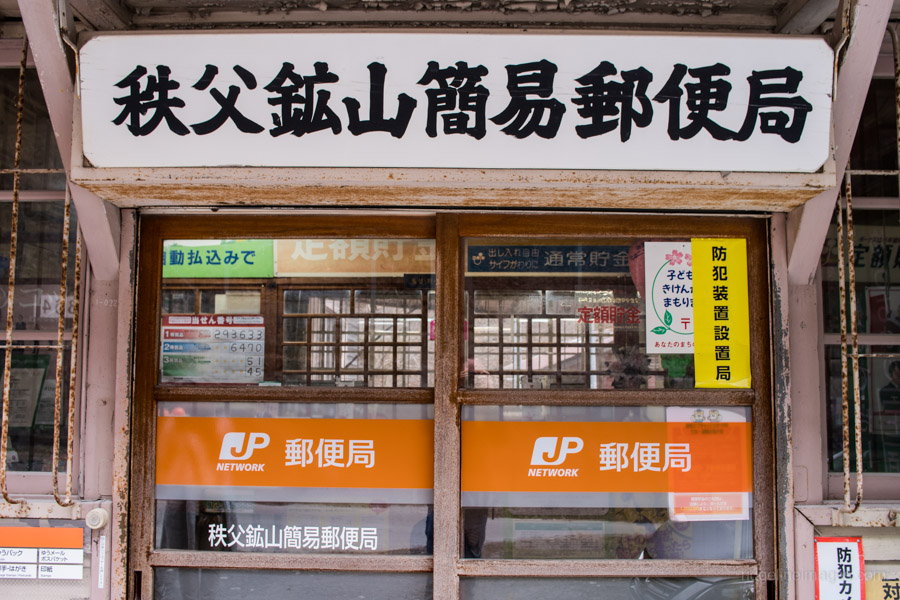 Chichibukozan Post Office old signage.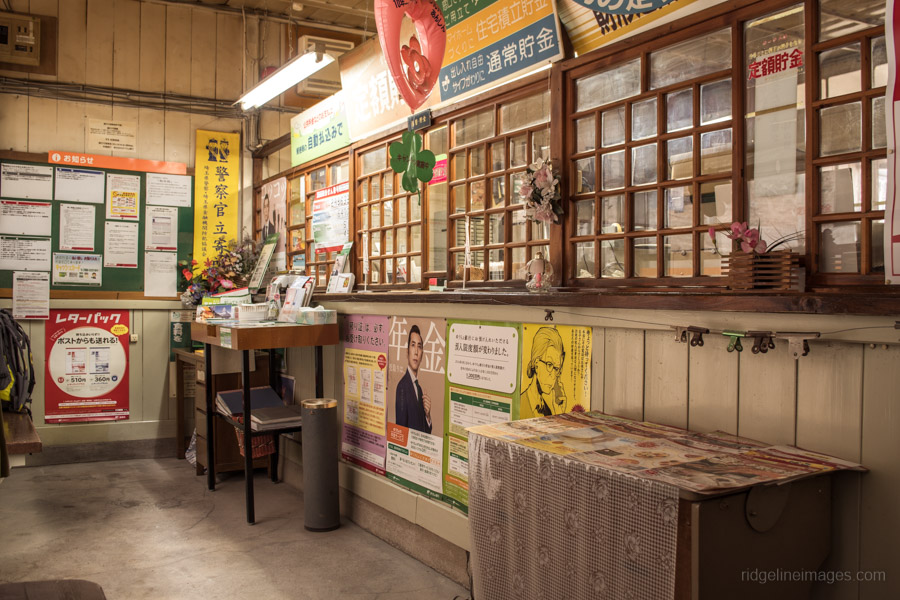 Showa Period feel and decor inside post office.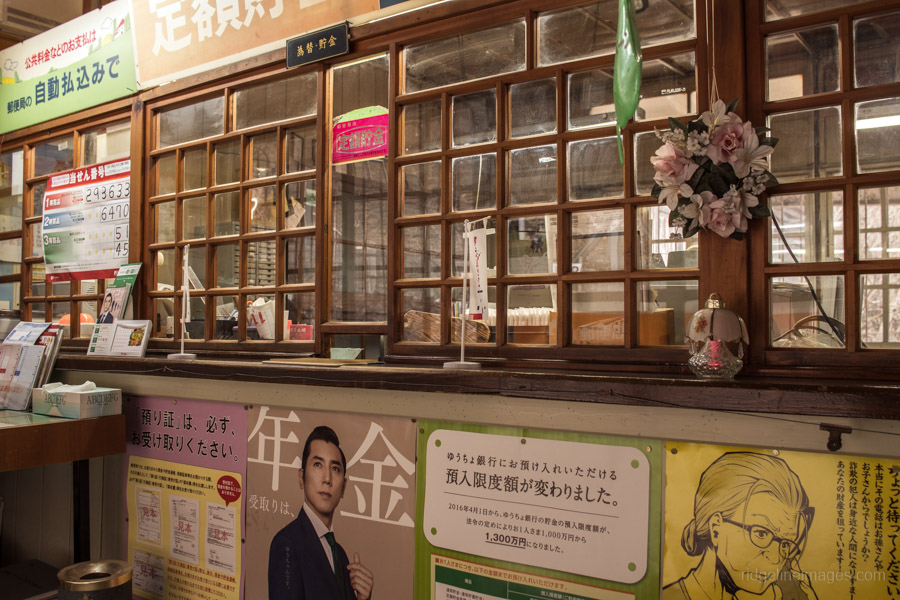 Old fashioned reception counter.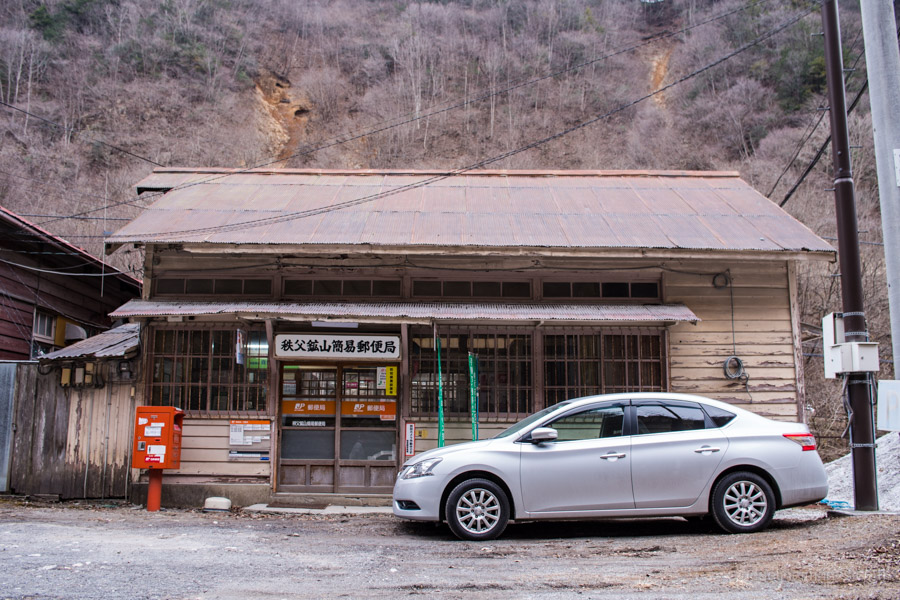 Front view of the Chichibukozan Post Office.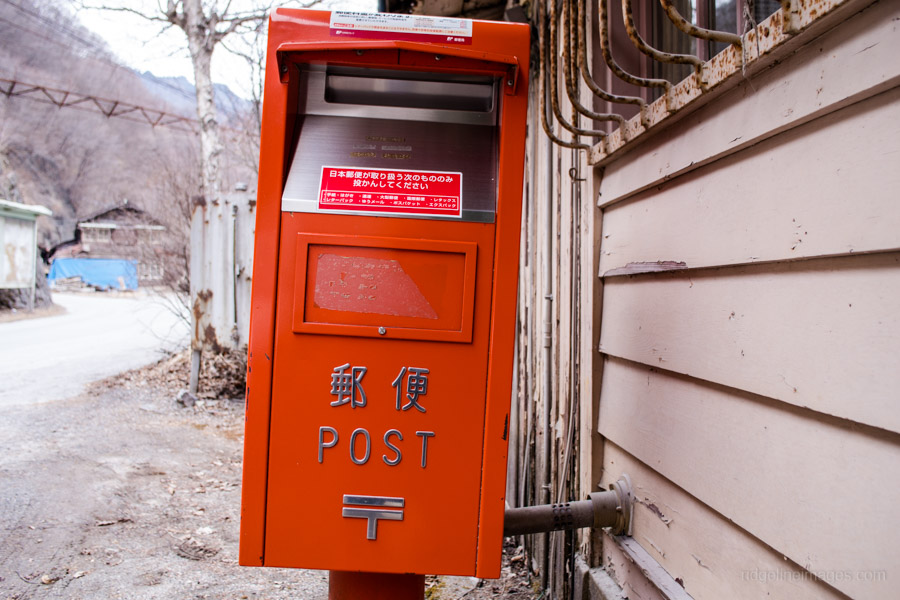 The outside mailbox.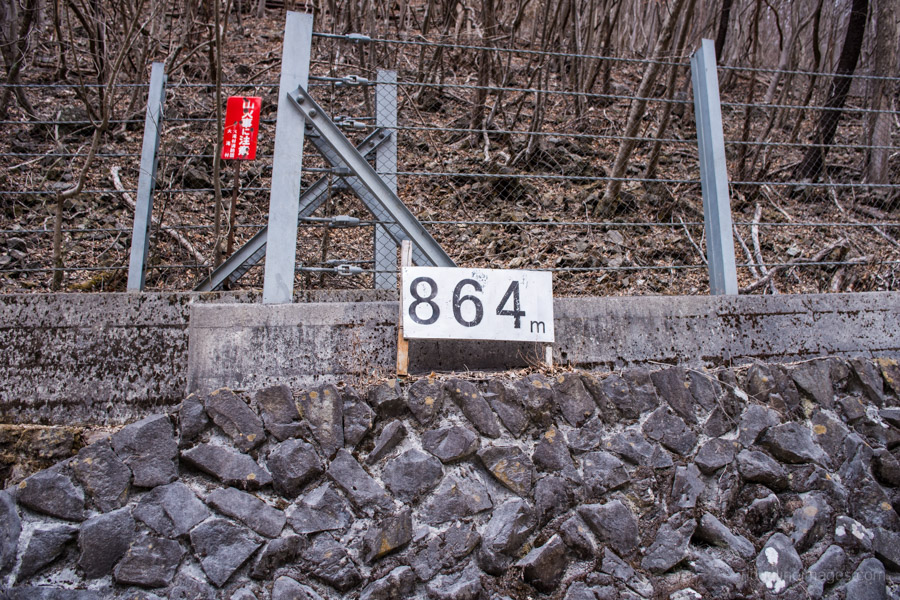 Post office elevation.