Takaosan Propping Up the Olympic Rings
Like the cloak of mist which shrouded Mt. Takao for the unveiling of the Olympic rings back in April to mark 100 days before the opening of the Tokyo Olympics, the weather last Sunday was much the same. An omen for why lies ahead or more likely the fact that we are in the middle of the rainy season. It goes without saying the elements on both days is in tone with the sentiment surrounding this year's global sports phenomenon with a mere month to go.
I presume the rationale for placing the monument nearby the Akebono-tei soba noodle shop stems from the mountain's crowd pulling prowess – it attracts more climbers than any other mountain in the world (around 3 million annually). It was originally to be installed in April 2020, however postponed due to Rona. The interlocking rings are made from copper and a small plaque proudly states the pedestal and veneer encircling the rings were fashioned from locally harvested timber. The statue has a width of 3 metres and stands 1.8 metres high. When viewed from the front, Mt. Fuji can be seen on the left shoulder of the blue ring or through the black one if you crouch down.
The rings are just one of six similar installations across the city and will remain in place until August 8 the last day of competition, after which the Paralympic emblem will be fitted in the same place. The torch relay will also make its journey to Mt. Takao on Saturday, July 10. Interestingly the Asahi Shimbun article mentions guides will be placed in the vicinity to prevent crowding – none however were spotted on this wet, humid morning although foot traffic was plenty.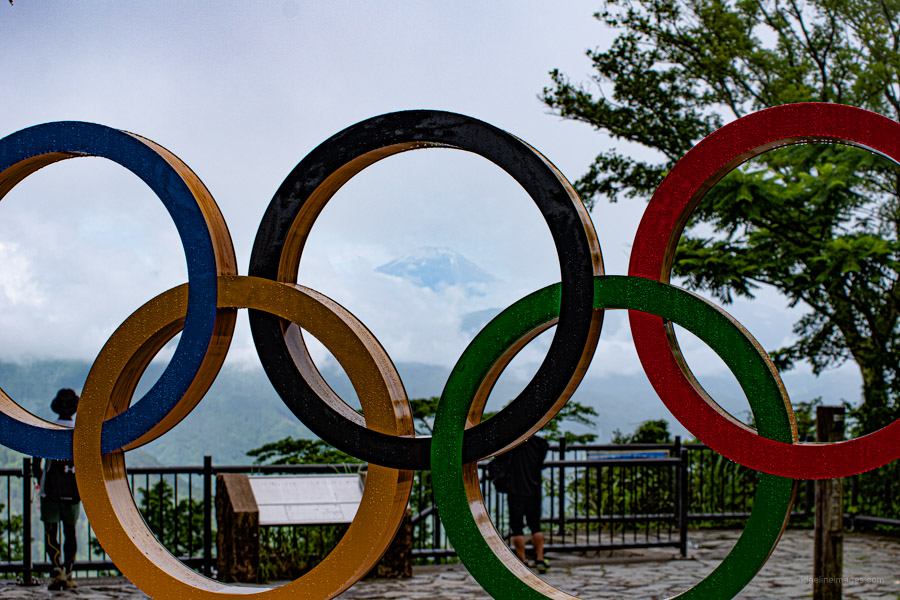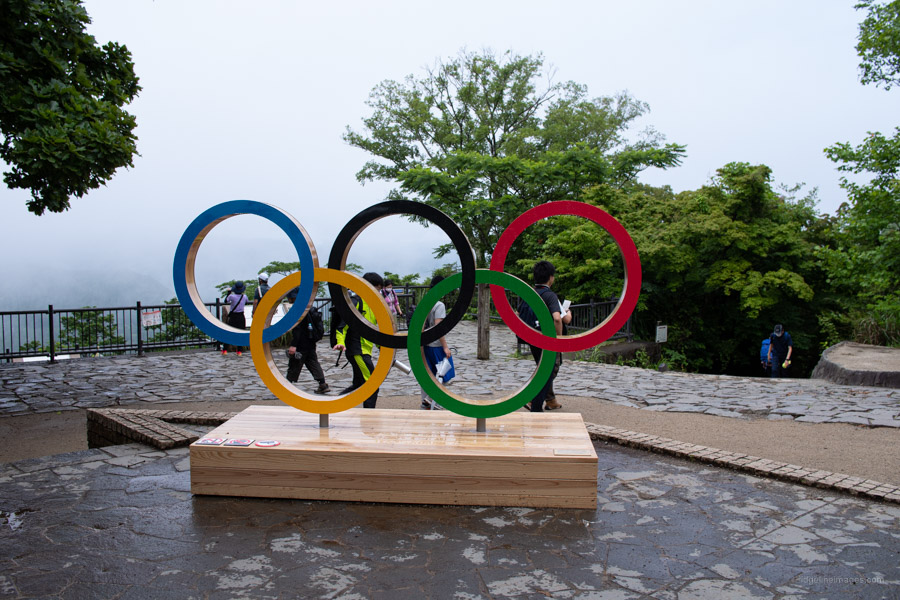 .